HOW TO INCREASE YOUTUBE SUBSCRIBERS
Find proven best Youtube Marketing practices, strategies, easy to implement tactics, tips and tools to increase your Youtube subscribers and video views. This professional Youtube Marketing Guide has been written by Mau. Senior Youtube Marketing Specialist and training facilitator at eDigital.
HOW TO INCREASE YOUTUBE SUBSCRIBERS
Millions of videos are watched every day on the Youtube website. No surprise as YouTube is the world's second-largest search engine, after its parent company Google. It is also extremely simple to embed a YouTube video that is relevant to your business on your website. Youtube Marketing can increase the number of people who know about your business – so if you have videos that explain what you do, why and how you do it, you should include them on your Youtube channel and website.
INCREASING YOUR YOUTUBE VIDEO VIEWS
According to CNET, 70% of YouTube views come through its recommendation section people use to watch videos. This is really important as most people think SEO for Youtube, social media sharing of youtube videos and getting people to subscribe to your channel are the only ways to increase views to your Youtube videos. To get more Youtube video views it is important you understand how the YouTube algorithm works in 2019.
YouTube recommendation section defines what videos to show up depending on the below signals:
Click-through rate (the likelihood of someone clicking on your video after seeing it)
Watch time (the combined amount of time that viewers spend watching your videos)
Amount of videos watched from your channel. How many videos the user has watched from your channel
Recency. How recently the user watched a video about this topic
Past user searchers. What the user has searched for in the past
User watching history. The user's previously watched videos
User profile. The user's demographic information and location
The first three signals are the ones you can control and influence as a Youtube channel owner/manager.
Youtube software looks for "expected watch time per impression". Ranking by click-through rate often promotes deceptive videos that the user does not complete (commonly called: clickbait) whereas watch time better captures engagement.
YouTube penalises bait-and-switch tactics – overpromising before the click and delivering disappointing content after it. However, the click-through rate is important. You can't generate anyway a lot of watch time for YouTube without getting clicks first.
A great way to see how this is important for Youtube is by looking at the data offered about your channel on your YouTube Studios (The new YouTube's analytics dashboard).
UNDERSTAND YOUR YOUTUBE DATA
Under the Reach Viewers tab, you can see the following metrics, which together illustrate YouTube's new emphasis on click-through rate and watch time:
Impressions: How many times your video thumbnails were shown to viewers as a recommended video, on the homepage, or in search results.
Traffic sources for impressions: Where on YouTube your video thumbnails were shown to potential viewers.
Impressions click-through rate (CTR): How often users watched a video after seeing your thumbnails (based on logged-in impressions).
Views from impressions: This measures how often viewers watched your videos after seeing them on YouTube.
Watch time from impressions: Watch time that originated from people who saw your videos and clicked them on YouTube.
If you want to get more views through YouTube's recommendation engine, you need to optimize your channel and your videos for both click-through rate and watch time.
HOW TO GET YOUR VIDEOS ON YOUTUBE  RECOMMENDED SECTION
BE CONSISTENT
Consistency is the foundation for successful Youtube Marketing. Most great YouTube channels can quickly be understood because they have been consistent with the type of video content they offer. Some top examples include some of Australia's Most Popular Youtube channels.
Top tip: "Most YouTube channels with low views struggle to get subscribers and views because they treat their YouTube channel as a place to upload all their videos, rather than as a home for a consistent video series"
YouTube creators, marketers and business owners who find their consistency are able to sustainably grow their Youtube subscribers and video viewership because their Youtube channel makes it easier for people to decide to watch more of their content and subscribe to their channel.
The "How to Basic" Channel channel embodies the kind of consistency – funny stupid videos – with multiple series that are essentially variations of the same premise.
PROMOTE YOUR VIDEOS OUTSIDE YOUTUBE IF YOU ARE A NEW YOUTUBE CHANNEL
Newer YouTube channels can't rely on the Youtube suggestions section to drive all their video views.
Youtube suggested videos are mostly based on how Youtube users have viewed and interacted with your videos in the past. YouTube needs data to base the suggestions on and there's no data without people watching your videos.
You will need to promote your videos outside Youtube. This include:
Sending your new Youtube videos to your email subscribers.
Partnering with key media outlets and online publishers
Partner with key influencers in your niche.
Promoting your videos on your other social media channels.
YouTube SEO

 

and 

getting more subscribers will help you

not only to garner video views over the long-term but also because what a user repeatedly consumes on-platform and what a user subscribes to are key signals that the YouTube algorithm uses to make personalised recommendations.
Some of the most important signals Youtube receives are those that describe a user's previous interaction with the item itself and other similar items. Youtube considers the user's past history with the channel that uploaded the video being scored – how many videos have the user watched from this channel? When was the last time the user watched a video on this topic?, etc.
If you can get a new user to continue watching more content after clicking through to one of your videos, you can increase the chances of your videos getting recommended to them the next time they open their YouTube App on their phone or Youtube website on their laptop.
OPTIMISE YOUR YOUTUBE VIDEO THUMBNAILS FOR CLICKS
Yes, making sure you have the most optimal thumbnails will help the click-through rate of your videos and as a result, the likelihood of your videos being suggested by Youtube.
THUMBNAILS WITH EMOTIVE FACES OR ACTION SHOTS
Look around YouTube and you'll see no shortage of highly expressive faces on video thumbnails. According to a study by Netflix about the performance of artwork on the platform,
"Emotions are an efficient way of conveying complex nuances. It's well known that humans are hardwired to respond to faces – we have seen this to be consistent across all mediums. But it is important to note that faces with complex emotions outperform stoic or benign expressions."
Tip: One of the earliest trends also noted by Netflix, which is worth carrying forward to your own Youtube thumbnails, is that an image's tendency to win against others dropped when it contained more than 3 people. However, with any rule, there are some exceptions as the music video below which is one of the most viewed music videos on Youtube in history. This thumbnail has more than 3 people, however there only two main characters.
You can optimise your thumbnails for click-throughs by including one to three faces in your thumbnails wearing expressions that speak louder than words.
If you don't have emotive faces in your videos, you can also use thumbnails that convey action to elicit an emotional response.
IMAGE COMPOSITION IS KEY
The rule of thirds suggests that you position your point of interest not in the centre of the image, but in the first or last third of the frame. It is a simplified way of achieving the "golden ratio", which studies have shown minimises the amount of time it takes for our brains to process an image.
While it's more of a guideline than a hard rule, drawing the viewer's eye to the most important "message" in your image is key.
TEXT OVERLAYS ON YOUR VIDEO THUMBNAIL OR NOT? 
According to a 2019 study by Sandvine, YouTube now accounts for 37% of all mobile traffic on the internet. That also means a fair segment of your viewers will see your videos on a mobile device.
The prominence of your thumbnail relative to the title makes it almost guaranteed that the users will be drawn to the thumbnail of your video first. And then, if they find the image compelling enough, will they read the title.
Adding some text to your Youtube video thumbnails can help viewers make up their minds.
The text can be the title of your video or even just a handful of words that are related to its hook. Whatever you choose, if over a third of your viewers are used to "reading" thumbnails on mobile, make sure your own thumbnails can communicate what your video's about even without the title.
ADD YOUR LOGO ON YOUR VIDEO THUMBNAILS TO MAKE IT EASY FOR PEOPLE TO RECOGNISE YOUR VIDEOS
YouTube thumbnails can be very similar aesthetically, and so making it easy for viewers to spot your videos at a glance increases the chances that they'll be clicked on by people who are already familiar with your content.
If you have a consistent format for your YouTube channel, consider branding your thumbnails to differentiate them from other recommended videos by adding your logo.
HOW TO GET USERS TO WATCH COMPLETELY YOUR YOUTUBE VIDEOS
Improve your video completion rate (and earn more watch time) by building this objective into your video creation process:
Start strong and incorporate a "hook" into the introduction of your video
Transcribe your videos so people can watch them muted
Adjust the length of your videos according to your analytics (how far do viewers actually make it before dropping off?)
Don't use the same shot for too long or you may bore the viewer (this is why jump cuts are popular on YouTube)
If your video is long, sprinkle in interruptive moments that re-focus the viewer's attention when it starts to wander.
INVITE USERS TO ENJOY AND INDULGE IN OTHER COOL VIDEOS TO WATCH ON YOUR CHANNEL
You can also optimise watch time at the channel level by employing strategies involving video consumption and consistency.
Beyond having a focused premise for your YouTube channel – which is arguably the most important factor – some other ways you can make it easier for viewers to watch more of your content include:
Using cards and end cards to manually recommend related videos
Linking to videos in playlists whenever you share so that the next video the user watches is in your channel.
Developing a consistent format from the thumbnail to the video itself – if viewers enjoy one of your videos, they should be able to rightly assume they'll enjoy your other videos.
Incorporating a specific call to action or even scenes from other videos to "pitch" viewers directly to consume more content.
Last note: Is your marketing not reaching your sales targets? Stop wasting your money on marketing that is not performing? Find how you can increase your sales with our eCom boost program!
HOW TO INCREASE YOUTUBE SUBSCRIBERS
was brought to you by…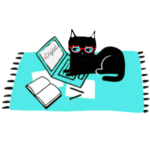 Mau is has been meowing digital marketing for 16+ years. A certified Facebook, Google Ads, SEO specialist and keynote speaker; Mau also offers marketing strategy support & digital marketing training. Mau's Digital Marketing Plan & Social Media Plan templates are used by hundreds of marketers. Subscribe to Mau's newsletter or connect on Linkedin Instagram or Facebook