HOW DOES YOUTUBE'S RECOMMENDATIONS ALGORITHM WORK?
Find how Youtube's recommendations algorithm works. Learn how to optimise your Youtube videos for max reach & increase Youtube subscribers. Follow the tips below. Curated by MAU. Senior Digital Marketing Specialist at eDigital.
Must read> Australian most popular Youtube channels 
HOW DOES YOUTUBE'S RECOMMENDATIONS ALGORITHM WORK?
What kind of videos does Youtube's recommendations algorithm like most?
Believe it or not, the Youtube recommendations algorithm doesn't have an opinion about the content that you make. It actually focuses on what your viewers might enjoy based on things like:
Other videos the viewer has watched
The likes and dislikes to other videos
The videos the user has commented on
So instead of catering to Youtube's recommendations algorithm, you may want to concentrate on your Youtube fans. If you do, the algorithm will follow.
Do not miss > Top Australian female YouTubers – list 
HOW TO INCREASE VIEWS ON YOUR YOUTUBE VIDEOS 
Check YouTube Analytics regularly. It can help you to find patterns from your top-performing videos, as well as track new and returning viewers. It also allows you to view real-time subscriber counts and growth over time. This info can help you to focus on the content that your fans want to watch.
Need Youtube marketing support or training? Contact us
ABOUT YOUTUBE'S RECOMMENDATIONS ALGORITHM
This article was brought to you by…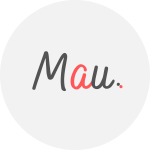 Mau is a Senior Digital Marketing Specialist with 15+ years helping clients solve their digital marketing challenges. Mau is a certified Facebook & Adwords Professional, Certified SEO Consultant and industry speaker. Mau trains marketers via Strategy Workshops & Training Sessions inc his popular Digital Marketing Plan & Social Media Plan templates. Subscribe to Mau's e-newsletter connect on LinkedIn Instagram Facebook
Are you a charity? Register for eDigital's Social Marketing Awards for a chance to win US$1000