THE MOST POPULAR 33 FOOD HASHTAGS ON TIKTOK 2021
Find the top most popular 33 food hashtags on TikTok 2021. Copy-paste the best hashtags for food bloggers, restaurants, chefs on TikTok Written by Mau. Senior Digital Marketing Specialist at eDigital.
eDigital's virtual assistants have just completed the research that uncovers the top 30 most popular food hashtags for TikTok in 2021.
THE 33 MOST POPULAR FOOD HASHTAGS FOR TIKTOK 2021
Food businesses are using some of the most popular TikTok food hashtags to lure local customers to pick up the phone or place an online order.
WHAT ARE THE MOST POPULAR FOOD HASHTAGS ON TIKTOK IN 2021?
That was the question I asked myself while I was completing the ultimate driving Brisbane to Cairns road trip visiting the best stops for a few months and enjoying the cooking delicious healthy food along the way.
I was surprised some restaurants, food outlets and cafes I visited during my epic road trip were not using some of the most popular Tiktok food hashtags to amplify and reach more followers.
Would Jamie Oliver use some of the top 30 most popular food hashtags on TikTok listed below? Probably he does not need to, but you may do.
📌 b = billions
#food 194b
#cooking 54b
#foodie 50b
#TikTokFood 37b
#FoodTikTok 35b
#cake 32b
#IceCream 25b
#yummy 23b
#comida 20b
#foodlover 19b
#pizza 18b
#Foodies 17b
#yum 13b
#cheese 12b
#breakfast 12b
#delicious 11b
Do you sell Valentine's Day food? Check out the most popular Valentine's Day hashtags for Instagram
#baking 11b
#foodporn 10b
#BBQ 7b
#tea 7b
#dinner 7b
#tasty  6b
#lunch 5.7b
#HomeCooking 5b
#hungry 5b
#BakingRecipe 4b
#foodchallenge 4b
#DinnerWithMe 2b
#CakeDecorating 4b
#cakes 2b
#cakeart 2b
#lunchbox 2b
#yummychallenge 2b
THE BEST TIPS FOR FOOD HASHTAGS ON TIKTOK
Download > The best Allergen Guide Sheet Template for food and restaurant business owners.
OTHER TOP 30 POPULAR FOOD HASHTAGS ON TIKTOK
#foodblogger 2b
#cocktail 2b
#deliciousfood 2b
#rice 2b
#snack
#seafood
#foodgram
#foodlovers
#cheesecake
#foodiesoftiktok
#smoothie
#tacos
#ramen
#foodstyling
#homecooking
#donuts
#soup
#snacks
#milk
#picni
#foodlove
#foodphoto
#foodart
#deliciousfood
#torta
#goodeats
#gelato
#foodforthought
#buffet
#superfood
#chips
#barbecue
#yogurt
#tastyfood
😎 Marketers are also reading > The most-followed British influencers on Instagram
#milkshake
#foodforfoodies
#homemadefood
#potatoes
#croissant
#superfoods
#fasting
#omnomnom
#soulfood
#supper
#roast
#feast
#kebab
#dumplings
#empanadas
#bagel
#deliciousness
#burrito
#fishandchips
#udon
#dinnerparty
#baguette
#tortilla
#frappe
#couscous
#nycfoodie
#instachef
⭐️ Most view today > The top 30 Gluten-free hashtags
If you have a restaurant or a food business, you could also use some of the latest Google Search insights to know what people also love to cook at home and offer it at your venue.
 👨🏻‍💻 Top read > The top 30 healthy food hashtags
🗣 Most shared article > The top 30 vegetarian food hashtags
FINAL FOOD HASHTAGS
#madefromscratch
#kefir
#fajitas
#sorbet
#shawarma
#gyoza
#nasigoreng
#arepas
#enchiladas
#quesadilla
#homemadepizza
#chickensoup
#laksa
⚡️ Trending: Food influencers have also been using some of the most popular TikTok hashtags to acquire new fans and build their food businesses.
Do not miss >> The top 30 vegan food hashtags
"Test hashtags which describe your ideal customer like #foodie, #girlfoodie, #momfoodie and #momrecipe, along with community hashtags for people who enjoy cooking like #foodporn, #sotasty #dadcooking or #cookingathome"
THE MOST POPULAR BRANDED FOOD HASHTAGS
There is no surprise the top most popular branded food hashtags are for fast-food brands selling junk food.
#subway
#kfc
#pizzahut
#burgerking
#macdonalds
#nandos
IS JUNK FOOD HELPING THE FITNESS INDUSTRY?
In countries where most of the adult population is not physically fit, do not show care for their bodies and do not follow healthy eating habits, is sending the message to their new generations (children) that it is ok to be fat/obese.
The current obsession with fast fitness gains may justify eating junk food with the hope people can burn fat quick with their fitness app or the latest virtual home gym program.
You may find – in reality – most people can't keep up with their fitness demands, routines or goals and – sadly – give up; making them less prone to keep consistent daily exercise and healthy food habits.
Some supermarkets and grocery stores are not helping either.
For example, you may visit Woolworths, Coles or other supermarket chains in Australia – to find out the food offered may not be that healthy; especially the packaged and/or processed food – taking most of the shelf space these days – containing high amounts of preservatives, unhealthy fats (saturated and trans fats), sugar, salt (sodium), additives such as artificial flavours and/or colours.
HOW YOU CAN HELP
Restaurant managers and food business owners who are not offering junk food or soft drinks in their venues are contributing to making their clients and local communities healthier.  Offering scientific-based information about the food you sell to your customers not only shows respect but will also delight customers who take pride in looking after themselves.
These actions will increase repeat visitation, customer loyalty and decrease customer churn rate (Number of customers who visited you once and never come back).
When posting on social media, add hashtags that promote your commitment to healthy food such as:
#nonprocessed
#zerosugar
#nofat
#nosalt
#nopreservatives
#madelocally
#freshproduce
#nomsg
#noartificialflavours
#noartificialcolours
⚡️ Trending today > The most popular travel hashtags for Instagram
FOOD TRENDS WILL AMPLIFY NEW HASHTAGS
1. ALTERNATIVE PROTEIN
By 2035, Europe and North America are expected to have reached the point of "peak meat," and consumption of animal proteins will begin to decline, pushed by concerns about the environmental costs of growing all the animals eaten, how those animals are treated and the consequences for human health of eating so much conventional protein.
Alternative proteins are no longer a niche market and have become a mainstream phenomenon. Restaurants, cafes and fast-food chains (especially in developed countries) are already offering plant-based meats and milk options. By 2035, 22% of all the meat, seafood, eggs, and dairy consumed around the globe is very likely produced with an alternative protein.
Did you know #peaprotein hashtag on Twitter had a 42% YoY increase? Check the latest alternative food trends on Twitter report.
Do not miss >> The "Alternative food trends on Twitter" report 
💡 Expert tip > Combine your hashtags with the most popular food emojis as described in the list below.
NEXT
Want to know the most effective hashtags in your industry or category for your TikTok Marketing and follower growth strategy? Get your Top 30 Industry Hashtags Report today!
Need a hand with your food Marketing Strategy? Book a training session or hire our Virtual Assistance service today!
No surprise food and travel are so connected! You go to a new city or town and you want to try the local produce. Do not miss adding some of the most popular Travel hashtags
Last note: Is your marketing not reaching your sales targets? Stop wasting your money on marketing that is not performing? Find how you can increase your sales with our eCom boost program!
MOST POPULAR FOOD HASHTAGS ON TIKTOK
was brought to you by…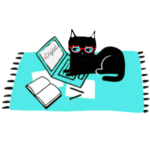 Mau is has been meowing digital marketing for 16+ years. A certified Facebook, Google Ads, SEO specialist and keynote speaker; Mau also offers marketing strategy support & digital marketing training. Mau's Digital Marketing Plan & Social Media Plan templates are used by hundreds of marketers. Subscribe to Mau's newsletter or connect on Linkedin Instagram or Facebook