HOW TO TAKE THE BEST RESTAURANT PHOTOS
Learn below our top tips on How to take the best restaurant food photos. Here's how to make your restaurant, food, dish and drink photos stand out on your social media and website.
HOW TO TAKE THE BEST RESTAURANT PHOTOS
🔥  TRENDING >> FLAT LAY PHOTOGRAPHY
A restaurant marketing trend across Instagram is utilising flat lay photography! Both restaurant owners and food bloggers alike photograph tables from a bird's eye view to create the amazing effect we've come so used to seeing on Instagram. Yes, it may be slightly embarrassing standing on a chair to nail the shot, but it's what you've got to do if you want your Instagram profile to stand out (or hopefully your customers will do most of it for you.
This is another reason to have statement furniture or ornaments to make your tables really pop on Instagram!
Think photo-first: whether it's flowers, napkins with eye-catching patterns or any pretty embellishments — anything that makes it irresistibly photogenic will make a difference.
If you need to brief a professional photographer you can use our template.
GENERAL PHOTOGRAPHY TIPS AND TRICKS FOR YOUR RESTAURANT SETTING
Take both photos with customers and photos when the restaurant is empty. I much prefer photos of restaurants with customers enjoying the space.
Ensure you try sunset light to bring to life your interior decor with the lights on.
Everything should be nice and clean.
If your restaurant has great views, ensure some of the photos have great views in their background.
Tell your photographer to zoom in to the unique details your restaurant has.
If you have a garden restaurant with plenty of live green plants and trees you want to showcase it nicely with some great photography.
PHOTOGRAPHY TIPS AND TRICKS FOR YOUR RESTAURANT FOOD
Use the right lens that allows you to zoom in nicely into the plate.
Make the photo feel like its going to be eaten by a customer, not too perfect or over curated.
GOOD LIGHTING FOR YOUR RESTAURANT PHOTO
Ensure the light is not too overexposed neither under-exposed, I prefer a little over-exposure. Good lighting is important to restaurant marketing for both you and your food photography, and the shots that your customers will take and share on social media!
Natural lighting lends itself well to Instagram, particularly for those accounts aiming for a pale theme or feed colour palette. However, even if your restaurant (and therefore Instagram feed) is dark, you should always try to photograph your food in well-lit settings.
Try photographing your food near a window or use artificial light in a successful way that suits your Instagram feed.
If you're promoting new dishes or seasonal specials on Instagram, take the photos on a table with the best natural lighting, or even outside. Avoid photographing food during completely direct sunlight though, as it can overexpose the shot and also give cause harsh shadows. The most important thing is to stay consistent with your restaurant marketing, brand, and Instagram theme!
COMPOSING YOUR RESTAURANT PHOTO – TIPS
Yes, that's right. Great well-located items create a unique story that immerses your senses and makes people book a table at your restaurant.
The photo angle and lighting of your food photography should emphasise the dish at the forefront of the photo. A great idea is to have a variety of table props enhancing your dish photo, however, you have to be careful the props do not detract attention from the dish and/or drink.
Depending on your Instagram theme, you might create compositions that are particularly colourful, or contrastingly only use items of a similar colour that complement one another. Decorative items that make the content more eye-catching, without taking the limelight are ideal.
TOP TIPS WHEN USING A CAMERA PHONE
Turn on "grid" in settings to line up shots.
Pick a simple, neutral background. Most of the time, all food looks good on white dishes or on a white backdrop. White/grey marble surfaces or wooden backgrounds look great with nearly any food as well. Parchment paper is a great DIY food backdrop surface if you want to get messy with your styling and don't have the budget for a nicer backdrop.
Garnish your dish you are about to photograph with fresh herbs, flaked salt, seeds, etc. Add more visual interest to a boring dish with toppings. Fresh green herbs are great if they make sense for the dish since they add nice colours to the dish.
Experiment adding a hand to the frame.  Add a human element such as a hand can bring fun and tells a different visual story. Ask a friend to be hand models reaching for food or serving the photographed dish. You use your hand too if you have a tripod and a timer :)
Avoid shooting in dark places — daylight is ideal. It's very difficult to take beautiful photos in dark places. I highly recommend that you use daylight to shoot your restaurant photos. A candle or a flash from your phone's camera just won't be able to capture what a restaurant or dish looks like in real life. If you MUST take a photo of the food at night, have a friend (or two) turn on their phone flashlights. Then hold the light evenly over your dish. If your natural light source is too bright, diffuse the light using a white curtain, bedsheet, or even a piece of paper. Reflect the light with some white foam board set up directly across from the source of light, this will reduce harsh shadows.
Try a few angles before you share the best shot.  The first photo you shoot might not be your best, add a little extra time trying out different angles of the same dish to make sure the final photo is the best. Sometimes a dish looks better from above. Sometimes you may want to photograph it from the side to show off the layers of a cake or a delicious piece of sushi. There's no one way to do it.
Step back or zoom out to capture more.  The texture of your dish may look interesting in person, but it's hard to capture. Getting too close with your camera also misses an opportunity to show off other cool details and a festive, full spread of dishes. My tip is to taking a step back to photograph the full dish —as well as other items on the table. That way the space and vibe of the restaurant will also come through.
Shoot horizontally AND vertically. Horizontal photos are optimal for Google Maps and Facebook page covers. Vertical photos are optimal for Pinterest. When shooting horizontal, think about the square part you want to share on Instagram.
Add personality to your photo. Take a bite, leave some crumbs, let the yolk run. Eat and play with your food! Take a shot as soon as it's delivered to your table, but then get another one after you've taken a bite. Some foods look even better after you've had a bite, taken a slice, or let it melt a bit. It lets the viewer imagine how great the taste of the dish is!
Enhance natural colours, but don't overdo it. There are so many great photo editing apps to enhance the natural colours, exposure, and white balance in your photos. Over-saturating colours will make your dish look unnatural. Similarly, overexposing your photos will make it strangely bright and white. Just enhance the natural colours, which should be intact once you get to post-processing if you used good natural light to shoot.
🔥 Trending >> Print this best Allergen Guide sheet template so your customers know what they are eating.
TOP TIPS WHEN USING A PROFESSIONAL CAMERA
Have at least two or three different lenses for different purposes.
A 50mm f/1.2 can help you with detailed photos of dishes.
A 24mm f/2.8 is great for wide-angle photos without being fish angle.
GET SOME INSPIRATION
Nothing beats a hands-on demo, so Google Local Guides will have live streaming workshops each week from popular restaurants around the world.
On Saturday, July 8 2017, a lesson in "Advanced Breakfast Photography" by @missfoodieproblems, whose photos of yummy doughnuts and tasty croissants have brought more than 80k Instagram followers. She'll join a group of Google Local Guides for a meet-up at top-rated breakfast destination Sqirl in L.A. Watch live on the Google Local Guides Youtube page and be sure to bring all your questions about how to shoot and share food photos.
TAKING THE BEST RESTAURANT PHOTOS WITH A PRO PHOTOGRAPHER
Hiring a professional restaurant and food photographer will for sure add value to the entire branding of your restaurant. A professional photo session can give you access to photos for the entire visual marketing needs.
A professional photographer will give you access to top-quality images including:
Food photos for your printed menus and social media (Facebook, Instagram, etc)
Photos for your google Map listings including 360 inside views
Vertical photos for your Pinterest account.
Portrait photography of your restaurant team, head chef and owners which are great for your marketing and PR activities
Exterior photos of your restaurant. This can include your garden or patio.
Aerial photography. To show people where exactly your restaurant is located.
Most read > Learn How to write the best photography brief and get our photography brief template.
SHARING YOUR BEST RESTAURANT PHOTOS
Once you have your top best quality restaurant photos is important to share them in some key channels with the right mentions and adding some of the most popular food hashtags.
SOME TOP FOOD PHOTOGRAPHY YOU CAN GET INSPIRED…
Running an event at your restaurant and need the best photos? You should read our "How to brief a photographer for an event" article.
Final tip: Is your marketing not bringing the sales you want? Would you like to stop wasting your money on ads not performing? Find how you can increase your sales with our eCom boost program!
This article was brought to you by…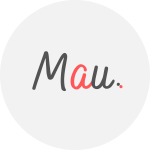 Mau is a Senior Digital Marketing Specialist with 15+ years helping clients solve their digital marketing challenges. Mau is a certified Facebook & Adwords Professional, Certified SEO Consultant and industry speaker. Mau trains marketers via Strategy Workshops & Training Sessions inc his popular Digital Marketing Plan & Social Media Plan templates. Subscribe to Mau's e-newsletter connect on Linkedin Instagram Facebook