THE MOST POPULAR 30 VEGAN FOOD HASHTAGS FOR INSTAGRAM 2021
Find the top most popular vegan food hashtags for Instagram. Copy-paste the best vegan food hashtags for vegan food bloggers, vegan restaurants and vegan chefs on Instagram. Written by Mau, a Senior Digital Marketing Specialist at eDigital.
Our Instagram Virtual Assistants have just completed research that uncovers the top 30 most popular vegan food hashtags for Instagram.
Don't miss >> The World's most popular healthy food hashtags
THE MOST POPULAR 30 VEGAN FOOD HASHTAGS FOR INSTAGRAM 2021
Omnomnom!!!
Did someone say "yummy vegan food" hashtags?
Promote your vegan food creations on Instagram and reach more people by adding some of the most popular vegan food hashtags for Instagram.
Unless you are one of the world's most famous vegan food restaurants, you will need to use some of the top vegan food hashtags to reach new vegan food lovers and increase your vegan food sales.
🔥 Trending > The best Allergen Guide Sheet Template for food and restaurant business owners.
Lately, food influencers are also using some of the most popular TikTok hashtags to bring new fans to their power brands.
TOP 30 VEGAN FOOD HASHTAGS FOR INSTAGRAM 
#vegan 108m
#veganfood 23.9m
#vegansofig 16.8m
#veganfoodshare 13.5m
#veganlife 9.3m
#veganism 8.3m
#vegano 7.1m
#vegansofinstagram 6.8m
#veganrecipes 6.7m
#veganfoodporn 5.6m
#veganlifestyle 4.7m
#veganeats 3.7m
#vegancommunity 3.4m
#vegangirl 3m
#veganfoodie 2.4m
No surprise food and travel is so connected! You go to a new city or town and you want to try the local produce. Do not miss adding some of the most popular Travel hashtags for Instagram
#veganbreakfast 2.4m
#veganfitness 1.9m
#veganlove 1.8m
#vegandinner 1.8m
#veganlunch 1.4m
#veganrecipe 1.1m
#vegandessert 1.1m
#veganprotein 1m
#veganos 1m
#veganbodybuilding 978k
#healthyvegan 865k
#vegantreats 806k
#veganmeals 805k
#veganinspiration 669k
#veganmeal 520k
Download > The best Allergen Guide Sheet Template for food and restaurant business owners.
OTHER POPULAR VEGAN HASHTAGS
#veganoptions 315K
#veganmealprep 257k
#recetasveganas 210k
#veganketo 110K
"make sure you also test hashtags which describe your ideal customer like #foodie, #girlfoodie, #momfoodie and #momrecipe, along with community hashtags for people who enjoy cooking like #foodporn, #sotasty #dadcooking and #cookingathome"
👨🏻‍💻 Marketers are reading > The World's most popular healthy food hashtags
"Add hashtags to your Instagram Stories to have chances of being displayed on the Instagram explore page using the hashtag sticker (you can only add one hashtag) or use the text tool (you can add up to 10 hashtags), you can even hide them by placing a sticker on top of them or use the colour tool to make the hashtags invisible but still findable"
ADD PLANT-BASED PROTEIN HASHTAGS TOO
As of March 2021, data from NielsenIQ Product Insider shows that 14% of food and beverage dollars came from products that meet the criteria for a plant-based diet. Plant-based proteins are a food subset that offers alternatives for meat, dairy, and seafood protein.
Plant-based alternative protein products are claiming retail space alongside ground beef and sausages. In the latest 52 weeks ending July 3, 2021, there was a 43% increase in households buying plant-based protein food.
Frozen veggie-bean burgers have established brands like Boca and Gardenburger, but newer entrants such as Beyond Meat and Impossible Burger have commanded the spotlight in the plant-based protein sector. Supermarkets have followed suit, introducing private-label versions, often at lower price points.
Plant-based dairy products have a long history in health and specialty stores but have now migrated to the mainstream with far more dedicated space in both the refrigerated and frozen supermarket ailes. Nut, soy, and oat milk have already heavily penetrated, led by brands like Silk and Blue Diamond.
Today, plant-based alternative milk accounts for 15.5% of all dollar sales for retail milk. Plant-based cheese sales grew at a rate of 65% over the last two years—over 4 times faster than dairy cheese—led by vegan brands Daiya and Violife.
Oat milk continues to be the rising star in the plant-based milk category. Searches for oat milk were up 15% (by over 50,000 monthly searches) in July. Top search terms include variations of "oatmilk" and "oat milk," including "unsweetened oat milk," "creamy oatmilk," and "vanilla oatmilk." Brand-specific searches for Oatly accounted for nearly 13,000 monthly searches.
The "sugar-free" attribute is also trending with consumers across plant-based milks, up 23%, driven by searches for "no sugar soy milk," "sugar free coffee creamer," and "oat milk zero sugar."
Plant-based seafood products have garnered less attention, but command a niche with interesting potential. The Good Foods Institute reports that plant-based seafood dollar sales grew 23% to $12 million in 2020. Plant-based seafood remains a small fraction of the overall plant-based meat and seafood category, though, accounting for less than 1% of dollar sales.
Source: NielsenIQ Product Insider
VEGAN RESTAURANTS WE ARE ENJOYING
Eleven Madison Park. This New York City-based vegan restaurant is one of the world's most famous vegan restaurants. Thousands of people are on the waitlist to sample the exclusive USD$335 vegan course including aged beets wrapped in mustard leaf kimchi, cucumber with smoked daikon, and tonburi (aka seed caviar).
NEXT
Final tip: Is your marketing not bringing the sales you want? Would you like to stop wasting your money on ads not performing? Find how you can increase your sales with our eCom boost program!
This article was brought to you by…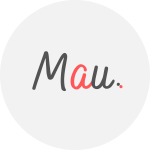 Mau is a Senior Digital Marketing Specialist with 15+ years helping clients solve their digital marketing challenges. Mau is a certified Facebook & Adwords Professional, Certified SEO Consultant and industry speaker. Mau trains marketers via Strategy Workshops & Training Sessions inc his popular Digital Marketing Plan & Social Media Plan templates. Subscribe to Mau's e-newsletter connect on Linkedin Instagram Facebook