THE NEW WOOLWORTHS LOGO PNG 2021 
Download the new Woolworths logo PNG transparent 2021. Woolworths logo full colour large small size pixels free download. If you need help or support with your retail supermarket marketing, contact us :)
THE NEW WOOLWORTHS LOGO PNG TRANSPARENT 2021 
Woolworths is one of the most popular supermarket retailers in Australia, also known as Woolies.
You can download this Woolworth's logo png for free!
👁 Do not miss > Australia's most popular loyalty programs
"Want to create your own unique image that includes the new Woolworths logo? Upload your preferred Woolies logo in Canva, then you can create any sort of image with your Woolies logo" Mau  
🔥 Trending > The most popular food hashtags for Instagram
ABOUT THE WOOLWORTHS LOGO
The initial Woolies logo was designed by Dupree Design Group, and then it was replaced with a new marque designed by Hans Hulsbosch that includes a green "W" icon.
The Woolworths icon is the W for Woolworths. The logo represents 'fresh': fresh produce, fresh food, energy and life. Green is the colour of nature, growth and organic freshness. It characterises balance, harmony and well-being. The round shapes signify friendliness, humanity, approachability and openness. The icon also represents people, a positive and energetic person with raised arms.
In 2011, the new brand creative for Woolworths Supermarkets was named as Australia's most valuable brand worth more than $7 billion according to an independent report conducted by brand valuation consultancy Brand Finance.
A quick question for you:
How much of your Social Media time and money is actually generating benefits for your business?
With your limited time, is it really worth using another new social media channel?
Would you better off pivoting your marketing resources to other areas?
I see this is a ⛔️  MASSIVE ISSUE ⛔️  many times!
Many new business owners, entrepreneurs and marketers naively think the more social media channels they use, the more likely potential customers will like their brands and buy. Does that sound like you? That's ok.
You can always change the way you interpret Social Media by starting a differentiated and successful Strategy.
✅  Once you have your Social Media Strategy clearly defined, many things will make more sense and I will assure you will look at social media marketing in a far different new way.
In fact, a well-crafted Social Media Marketing Strategy will:
✔︎ Free up valuable time for you
✔︎ Make you produce far less but better quality content and,
✔︎ You will get greater results as your community of customers will start noticing the changes.
If you believe you have a creative, passionate and curious mind, I invite you to read >> How to write a Killer Social Media Marketing Strategy.
I guarantee you will start doing Social Media in a far more meaningful and effective way.
😀
⭐ Most read > The most popular Australia's takeaway food
Final tip: Is your marketing not bringing the sales you want? Would you like to stop wasting your money on ads not performing? Find how you can increase your sales with our eCom boost program!
LATEST WOOLWORTHS LOGO PNG TRANSPARENT 2021 
This article was brought to you by…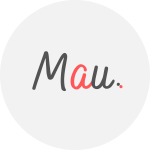 Mau is a Senior Digital Marketing Specialist with 15+ years helping clients solve their digital marketing challenges. Mau is a certified Facebook & Adwords Professional, Certified SEO Consultant and industry speaker. Mau trains marketers via Strategy Workshops & Training Sessions inc his popular Digital Marketing Plan & Social Media Plan templates. Subscribe to Mau's e-newsletter connect on LinkedIn Instagram Facebook