THE MOST POPULAR FOOD HASHTAGS FOR INSTAGRAM 2021
Find the top most popular 2021 Food hashtags for Instagram. Copy-paste the best hashtags for food bloggers, restaurants, chefs on Instagram > Written by Mau. Senior Digital Marketing Specialist at eDigital.
eDigital's Instagram Virtual Assistants have just completed the research that uncovers the top 30 most popular food hashtags for Instagram in 2020.
THE 30 MOST POPULAR FOOD HASHTAGS FOR INSTAGRAM 2021
Food businesses are using some of the most popular Instagram food hashtags to lure local customers to pick up the phone or place an online order.
WHAT ARE THE MOST POPULAR FOOD HASHTAGS ON INSTAGRAM IN 2021?
That was the question I asked myself while I was completing the ultimate driving Brisbane to Cairns road trip visiting the best stops for a few months and enjoying cooking of delicious healthy food along the way.
I was surprised some restaurants, food outlets and cafes I visited during my epic road trip were not using some of the most popular Instagram food hashtags to amplify and reach more followers.
Would Jamie Oliver use some of the top 30 most popular food hashtags for Instagram listed below? Probably he does not need to, but you may do.
m = million posts using the hashtag
#food 410m
#foodporn 241m
#yummy 175m
#foodie 165 m
#instafood 163m
#delicious 127m
#dinner 110m
#breakfast 103m
#cake 98.8m
#lunch 93m
#yum 89m
#foodstagram 76m
#foodphotography 64m
#tasty 55.8m
#foodblogger 48m
Do you sell Valentine's Day food? Check out the most popular Valentine's Day hashtags for Instagram
#foodlover 46m
#pizza 44m
#icecream 41.6m
#foodpics 38m
#tea 36m
#cooking 35m
#baking 31m
#hungry 31m
#bbq 30m
#brunch 30m
#foodies 28m
#cheese 25m
#foods 23m
#foodblog 17m
#comida 17m
Download > The best Allergen Guide Sheet Template for food and restaurant business owners.
OTHER TOP 30 POPULAR FOOD HASHTAGS ON INSTAGRAM
#snack 16.2m
#seafood 15m
#foodgram 15m
#foodlovers 13m
#cheesecake 11.9m
#foodiesofinstagram 11.5m
#smoothie 11m
#tacos 10m
#ramen 10m
#foodstyling 10m
#homecooking 10m
#donuts 9.4m
#soup 9.1m
#snacks 8.9m
#milk 8.6m
#picnic 8.2m
#foodlove 8m
#foodphoto 8m
#foodart 8m
#deliciousfood 7m
#torta 7m
#goodeats 7m
#gelato 6.2m
#foodforthought 6m
#buffet 5.9m
#superfood 4.9m
#chips 4.9m
#barbecue 4.8m
#yogurt 4.6m
#tastyfood 4.5m
😎 Marketers are also reading > The most-followed British influencers on Instagram
#milkshake 4.4m
#foodforfoodies 4m
#homemadefood 4m
#potatoes 3.9m
#croissant 3.4m
#superfoods 3.1m
#fasting 3m
#omnomnom 3m
#soulfood 3m
#supper 2.3m
#roast 2.2m
#feast 2.2m
#kebab 2.2m
#dumplings 2.2m
#empanadas 2.1m
#bagel 2.1m
#deliciousness 2m
#burrito 1.9m
#fishandchips 1.6m
#udon 1.4m
#dinnerparty 1.3m
#baguette 1.3m
#tortilla 1.2m
#frappe 1.2m
#couscous 1.1m
#nycfoodie 1m
#instachef 1m
⭐️ Most view today > The top 30 Gluten-free hashtags
If you have a restaurant or a food business, you could also use some of the latest Google Search insights to know what people also love to cook at home and offer it at your venue.
 👨🏻‍💻 Top read > The top 30 healthy food hashtags
🗣 Most shared article > The top 30 vegetarian food hashtags
FINAL FOOD HASHTAGS
#madefromscratch 1m
#kefir 1m
#fajitas 0.92m
#sorbet 0.92m
#shawarma 0.9m
#gyoza 0.9m
#nasigoreng 0.9m
#arepas 0.8m
#enchiladas 0.7m
#quesadilla 0.7m
#homemadepizza 0.6m
#chickensoup 0.58m
#laksa 0.5m
⚡️ Trending: Food influencers have also been using some of the most popular TikTok hashtags to acquire new fans and build their food businesses.
Do not miss >> The top 30 vegan food hashtags
"Test hashtags which describe your ideal customer like #foodie, #girlfoodie, #momfoodie and #momrecipe, along with community hashtags for people who enjoy cooking like #foodporn, #sotasty #dadcooking or #cookingathome"
THE MOST POPULAR BRANDED FOOD HASHTAGS
There is no surprise the top most popular branded food hashtags are for fast-food brands selling junk food.
#subway 5m
#kfc 3m
#pizzahut 2m
#burgerking 1m
#macdonalds 0.6m
#nandos 1.2m
Not even the top person leading the whole Australian nation has been immune to this obesity epidemic issue affecting both children and adults.
The scarier thing is that most of the unhealthy, highly processed food sold in supermarkets – such as Coles or Woolworths here in Australia – has become a "normal" choice for the non-educated or empowered consumer which counts for the majority of the national or global population.
What you can do > Add hashtags that promote your commitment to healthy food such as:
#nonprocessed
#zerosugar
#nofat
#nosalt
#nopreservatives
#madelocally
#freshproduce
#nomsg
#noartificialflavours
#noartificialcolours
Check out > Most popular travel hashtags for Instagram
"Add hashtags to your Instagram Stories to have chances of being displayed on the Instagram explore page using the hashtag sticker (you can only add one hashtag) or use the text tool (you can add up to 10 hashtags), you can even hide them by placing a sticker on top of them or use the colour tool to make the hashtags invisible but still findable" MAU.
FOOD TRENDS WILL AMPLIFY NEW HASHTAGS
1. ALTERNATIVE PROTEIN
By 2035, Europe and North America are expected to have reached the point of "peak meat," and consumption of animal proteins will begin to decline, pushed by concerns about the environmental costs of growing all the animals eaten, how those animals are treated and the consequences for human health of eating so much conventional protein.
Alternative proteins are no longer a niche market and have become a mainstream phenomenon. Restaurants, cafes and fast-food chains (especially in developed countries) are already offering plant-based meats and milk options. By 2035, 22% of all the meat, seafood, eggs, and dairy consumed around the globe is very likely produced with an alternative protein.
Did you know #peaprotein hashtag on Twitter had a 42% YoY increase? Check the latest alternative food trends on Twitter report.
Do not miss >> The "Alternative food trends on Twitter" report 
💡 Expert tip > Combine your hashtags with the most popular food emojis as described in the list below.
NEXT
Last note: Is your marketing not reaching your sales targets? Stop wasting your money on marketing that is not performing? Find how you can increase your sales with our eCom boost program!
MOST POPULAR FOOD HASHTAGS ON INSTAGRAM
was brought to you by…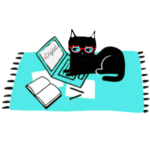 Mau is has been meowing digital marketing for 16+ years. A certified Facebook, Google Ads, SEO specialist and keynote speaker; Mau also offers marketing strategy support & digital marketing training. Mau's Digital Marketing Plan & Social Media Plan templates are used by hundreds of marketers. Subscribe to Mau's newsletter or connect on Linkedin Instagram or Facebook