THE MOST POPULAR FOOD HASHTAGS FOR INSTAGRAM 2021
Find the top most popular 2021 Food hashtags for Instagram. Copy-paste the best hashtags for food bloggers, restaurants, chefs on Instagram > Written by MAU. Senior Digital Marketing Specialist at eDigital.
eDigital Instagram Virtual Assistants have just completed research that uncovers the top 30 most popular food hashtags for Instagram in 2020.
THE 30 MOST POPULAR FOOD HASHTAGS FOR INSTAGRAM 2021
Food businesses have experienced a boom in delivery and takeaway demand for their local offering even after a turbulent year involving lockdowns and lack of international tourists filling restaurant seats. Some wondered if restaurants would survive, but they have emerged stronger by refocusing on local delivery and takeaway trade.
As a result, food businesses are using some of the most popular Instagram food hashtags to lure local customers to pick up the phone or place an online order.
You can find below some of the most popular food hashtags for Instagram.
m = million posts using the hashtag
#food 410m
#foodporn 241m
#foodie 165 million
#instafood 163m
#foodstagram 76m
#foodphotography 64m
#foodblogger 48m
#foodlover 46m
#pizza 44m
#foodpics 38m
#cooking 35m
#hungry 31m
#foodies 28m
#foods 23m
#foodblog 17m
Do you sell Valentine's Day food? Check out the most popular Valentine's Day hashtags for Instagram
#seafood 15m
#foodgram 15m
#foodlovers 13m
#foodstyling 10m
#homecooking 10m
#foodlove 8m
#foodphoto 8m
#foodart 8m
#goodeats 7m
#foodforthought 6m
#foodforfoodies 4m
#veganrecipies 4m
#homemadefood 4m
#omnomnom 3m
#soulfood 3m
Check out > The best Allergen Guide Sheet Template for food and restaurant business owners.
OTHER POPULAR FOOD HASHTAGS ON INSTAGRAM
#nycfoodie 1m
#instachef 1m
#madefromscratch 1m
#homemadepizza 0.6m
#chefsofinstagram 0.5m
#glutenfreerecipies 0.4m
HEALTHY FOOD HASHTAGS
#healthyeating 35m
#glutenfree 29m
#healthyrecipes 6m
#homemadefood 6m
#cleanfood 4m
#healthyeats 4m
#healthydiet 3m
#comidasana 3m
#healthymeals 2.5m
#healthyfood 2m
#organicfood 2m
#dietasana 1.5
#healthymeal 1m
#dietasaludable 0.5m
#nutritiousanddelicious 0.3m
#comidasanayrica 0.2m
#recetasaludable 0.2m
#comidasamaysaludable 0.1m
#wholesomefood 0.1m
#nutritiousfood 0.1m
#nourishingfood 0.1m
#cleanfoods 0.1m
#recetasana 0.1m
No surprise food and travel is so connected! You go to a new city or town and you want to try the local produce. Do not miss adding some of most popular Travel hashtags for Instagram
VEGETARIAN FOOD HASHTAGS
#vegetarian 25m
#vegetarianfood 2.6m
#vegetariano 2.5m
#vegetarianos 0.3m
#vegetariansofig 0.2m
#vegetarianrecipes 1m
#vegetarianmeals 0.1m
Lately, Food influencers are also using some of the most popular TikTok hashtags to bring new fans to their powerbrands.
VEGAN FOOD HASHTAGS
#vegan 89m
#veganfood 21m
#veganfoodshare 13m
#veganlife 8m
#veganism 7.8m
#vegano 6m
#veganfoodporn 5m
#veganrecipes 5m
#veganlifestyle 4m
#vegangirl 3m
#vegancommunity 3m
#veganeats 3m
#veganbreakfast 2m
#veganfoodie 2m
#veganos 0.9m
#veganmeals 0.6m
#vegansofinsta 0.5m
#veganmeail 0.4m
#veganeating 0.1m
"make sure you also test hashtags which describe your ideal customer like #foodie, #girlfoodie, #momfoodie and #momrecipe, along with community hashtags for people who enjoy cooking like #foodporn, #sotasty #dadcooking and #cookingathome" MAU.
MOST POPULAR BRANDED FOOD HASHTAGS
#subway 5m
#kfc 3m
#pizzahut 2m
#burgerking 1m
#macdonalds 0.6m
#nandos 1.2m
Do not miss > Most popular Travel Hashtags on Instagram
"Add hashtags to your Instagram Stories to have chances of being displayed on the Instagram explore page using the hashtag sticker (you can only add one hashtag) or use the text tool (you can add up to 10 hashtags), you can even hide them by placing a sticker on top of them or use the colour tool to make the hashtags invisible but still findable" MAU.
NEXT
Need Instagram marketing support or training?
Contact us below ⬇
This article was brought to you by…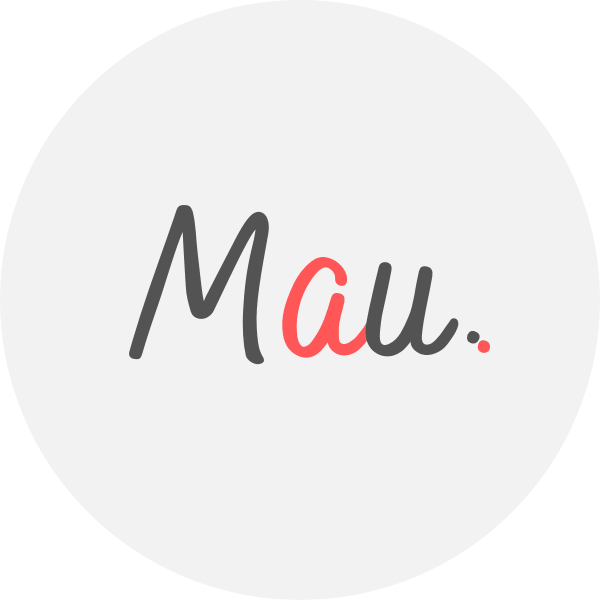 Mau is a Senior Digital Marketing Specialist with 15+ years helping clients solve their digital marketing challenges. Mau is a certified Facebook & Adwords Professional, Certified SEO Consultant and industry speaker. Mau trains marketers via Strategy Workshops & Training Sessions inc his popular Digital Marketing Plan & Social Media Plan templates. Subscribe to Mau's e-newsletter connect on LinkedIn Instagram Facebook
eDigital – Australia's "Digital Marketing" Destination