THE TOP 10 LUXURY HIGH FASHION BRANDS IN THE WORLD 2021 LIST
Find below the latest top 10 luxury high fashion brands in the world 2021. The best selling & most popular global top designer fashion companies & haute couture brands. Brought to you by Mau, a Senior Digital Marketing Specialist at eDigital.
Need support with your luxury fashion marketing? Contact us today.
THE TOP 10 LUXURY HIGH FASHION BRANDS IN THE WORLD 2021 LIST
THE WORLD'S TOP HAUTE COUTURE BRANDS 
Your lovely grandma surely told you that you should focus on what people do, not what they wear.
But you did not listen to your grandma and you are right now, right here, ready to find out what the World's most popular high fashion brands are.
You pay an exorbitant amount of dollars for one piece of Haute Couture from any of the below brands to keep up with the Joneses but surely you know it is all about marketing and profit.
The most unique pieces of Haute Couture designers are not listed here and I am not about to tell you where to find them. Once you find one, you do not want anyone to know about her/him.
Below are just the top 10 popular ones running global marketing campaigns to keep the profits up and shareholders happy.
NUMBER 10: RALPH LAUREN 🇺🇸
Ralph Lauren is one of the most iconic American high fashion brands. Runway show models include Gigi Hadid, Bella Hadid, Grace Elizabeth Harry Cabe, Adut Akesh, Feretta Radic. Ralph Lauren's marketing campaigns' singers include Janelle Monáe and others.
NUMBER 9: VERSACE 🇮🇹
Versace is one of the World's most popular luxury fashion brands from Italy. Models include Naomi Campbell, Kendall Jenner, Gigi & Bella Hadid, Binx Walton, Sora Choi, Hailey Baldwin, Emily Ratajkowski, Adut Akech, Anok Yai, Aylah Peterson, Daein Moon, David Trulík, Evelina Lauren, Grace Hartzel, Irina Shayk, Khadim Sock, Loic Namigandet, Lucas Barski, Martin Burian, Mica Argañaraz, Mona Tougaard, Nacho Penín, Precious Lee, Rebecca Leigh Longendyke, Rianne Van Rompaey, Sebastian Klimes, Simone Bricchi, Sora Choi and Vittoria Ceretti. Celebrity customers include Jennifer Lopez. 
NUMBER 8: YVES SAINT LAURENT 🇫🇷
NUMBER 7: PRADA 🇮🇹
"When you let fashion brands define who you are, you are letting their marketing decide what person you are. Make your own fashion, upcycle pieces of clothing no longer used, buy second hand, create your own unique style"
NUMBER 6: HERMÈS 🇫🇷
HIGH FASHION BRANDS CURRENT CHALLENGES
Materials: Some of these brands may use cheaper synthetic materials that are harmful to the skin and body.
Fairtrade: Using suppliers who do not pay fairly to their workers.
Disposal: Using materials that cannot be recycled or upcycle or very hard to give them another life.
Setting unhealthy beauty standards. Paying top salaries to anorexic runway models who may also be suffering eating disorders.
NUMBER 5: GIORGIO ARMANI 🇮🇹
NUMBER 4: CHRISTIAN DIOR 🇫🇷
NUMBER 3: CHANEL 🇫🇷
NUMBER 2: GUCCI 🇮🇹
NUMBER 1: LOUIS VUITTON 🇫🇷
A quick question for you:
How much of your time and money with Social Media Marketing is actually generating benefits for your business?

Is it really worth spending your limited time promoting on your Social Media accounts when you know you do not even own them?

Would you better off pivoting your marketing resources to other areas?
Just posting on Social Media will not result in boosting your sales and CLV (customer lifetime value). 
I see this ⛔️  MASSIVE ISSUE ⛔️  many times!
You can change the way you do Social Media Marketing by starting a successful social media strategy.
✅  Once you have your social media strategy defined, your social media executions will make more sense as they help you reach your expected marketing goals. 
In fact, a professionally well-crafted social media strategy will:
✔︎ Free up valuable time
✔︎ Make you produce far less but better quality content and
✔︎ Get you far greater results
If you believe you have a creative, passionate and curious mind, I invite you to read How to write the best Social Media Strategy to do Social Media Marketing in a far more meaningful and effective way. 😀
TOP 5 PREMIUM FASHION BRANDS BUT NO LUXURY
Number 5: Celine
Number 4: Michael Kors
Number 3: Hugo Boss
Number 2: Calvin Klein
Number 1: Tommy Hilfinger
Do you require social media training for you or your team? Contact us today.
PLACES TO BUY LUXURY HIGH FASHION AT HALF PRICES
eBay
Vinted. Vinted is an online clothing and home goods marketplace. Vinted has some 45 million users (May 2021) who upload their own items of clothes or home goods to sell or buy those uploaded by others. Users pay no fees for listing, but Vinted takes a "buyer protection" rate that is either between 3% and 8% of the cost of an item, or a direct cut (in the UK – between £0.03 and £0.08), depending on the value of the good. Vinted has operations across 13 markets — France, Germany, Belgium, Spain, Italy, the Netherlands, Austria, Poland, Czech Republic, Lithuania, Luxembourg, UK and the USA.
Final tip: are you not hitting your sales targets or your ads are not performing? Get an expert marketer to support you the whole year and help you boost your sales today!
WORLD'S TOP LUXURY HIGH FASHION BRANDS 2021 HAUTE COUTURE LIST
was brought to you by…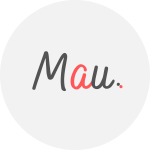 Mau is a Senior Digital Marketing Specialist with 15+ years helping clients solve their digital marketing challenges. Mau is a certified Facebook & Adwords Professional, Certified SEO Consultant and industry speaker. Mau trains marketers via Strategy Workshops & Training Sessions inc his popular Digital Marketing Plan & Social Media Plan templates. Subscribe to Mau's e-newsletter connect on Linkedin Instagram Facebook