THE TOP 10 LUXURY HIGH FASHION BRANDS IN THE WORLD 2022 LIST
Find below the latest top 10 luxury high fashion brands in the world 2022. The best selling & most popular global top designer fashion companies & haute couture brands. Brought to you by Mau, a Senior Digital Marketing Specialist at eDigital.
Need support with your luxury fashion marketing? Contact us today.
THE TOP 10 LUXURY HIGH FASHION BRANDS IN THE WORLD 2022 LIST
Grandparents are good people who -sometimes – behave badly.
But this time, your lovely grandma surely told you that you should value what people do, not what they wear.
You did not listen and you are right now, right here, ready to find out what the World's most popular high fashion brands are.
People pay ridiculous prices to wear Haute Couture fashion brands to keep up with the Joneses but surely you know it is all just fashion marketing and profits.
The most unique pieces from luxury fashion designers are not commercially available. These secret high fashion designers work exclusively with celebrities and may have just a handful of clientele.
Once you find the most unique high fashion designer you love, you will keep it secret.
Why? Because you want to wear unique handcrafted pieces no one gets access to it.
THE WORLD'S TOP 10 HAUTE COUTURE BRANDS 
Below are the World's top 10 popular luxury fashion brands running global fashion marketing campaigns to keep the profits up and shareholders happy.
😎 Just in > The world's most-followed people on TikTok – list
NUMBER 10: RALPH LAUREN 🇺🇸
Founded in 1967 by fashion designer Ralph Rueben Lifshitz in New York City; Ralph Lauren is one of the most iconic American high fashion brands. Runway show models include Gigi Hadid, Bella Hadid, Grace Elizabeth Harry Cabe, Adut Akesh, Feretta Radic. Ralph Lauren's marketing campaigns' singers include Janelle Monáe and others.
The controversial Ghanaian American fashion designer, Virgil Abloh famously bought some Ralph Lauren flannel shirts for $40 each and simply screen printed the word 'Pyrex' and the number 23 on them, before selling them for $550 each.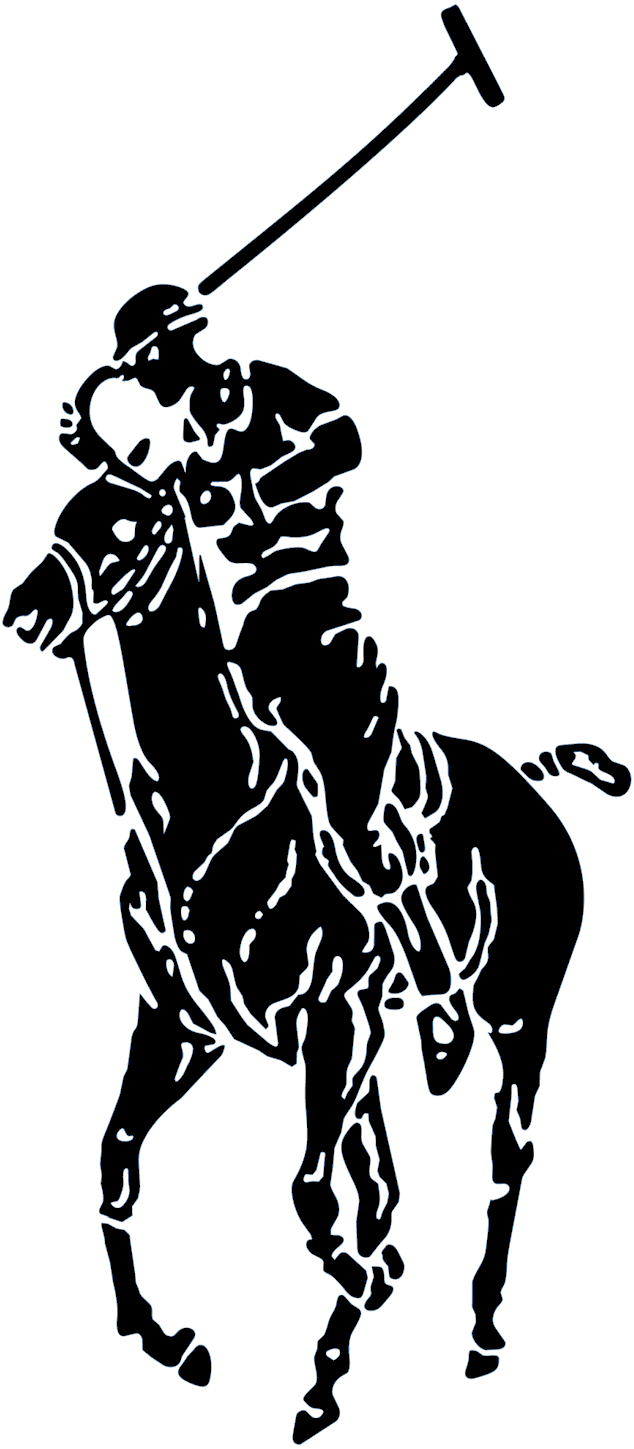 👍🏼 You will also like > How to write the best video production brief + template
NUMBER 9: VERSACE 🇮🇹

Founded in 1978 by Gianni Versace in Milan, Italy; Versace is one of the World's most popular luxury fashion brands in Italy.
Popular Versace models: Naomi Campbell, Kendall Jenner, Gigi & Bella Hadid, Binx Walton, Sora Choi, Hailey Baldwin, Emily Ratajkowski, Adut Akech, Anok Yai, Aylah Peterson, Daein Moon, David Trulík, Evelina Lauren, Grace Hartzel, Irina Shayk, Khadim Sock, Loic Namigandet, Lucas Barski, Martin Burian, Mica Argañaraz, Mona Tougaard, Nacho Penín, Precious Lee, Rebecca Leigh Longendyke, Rianne Van Rompaey, Sebastian Klimes, Simone Bricchi, Sora Choi and Vittoria Ceretti.
Versace celebrity customers: Jennifer Lopez, Gigi Hadid, Princess Diana, Brooke Shields, Britney Spears wedding dress by Donatella Versace, UFC fighter Jorge Masvidal.
In Milan, Versace combined its brand name with Fendi at the Sep 21 Milan Fashion Week to create a unique "Fendance" show.
📈 Going through the roof > How to completely stop drinking alcohol!
HIGH FASHION BRANDS CURRENT CHALLENGES
Materials: Use of synthetic materials that are harmful to the skin and body. Unwillingness to use more expensive natural organic fabrics that are harmless and break down in the soil. Opportunity to use cotton that biodegrades. The microbes and worms will love it too.
Fairtrade: Using suppliers who do not pay fairly to their workers.
Disposal: Using materials that cannot be recycled or upcycle or very hard to give them another life.
Setting unhealthy beauty standards. Paying exorbitant salaries to anorexic scantily-clad supermodels who may also be suffering from eating disorders.
Fashion creators are reading > The best fashion hashtags for Tiktok
NUMBER 8: SAINT LAURENT 🇫🇷

Founded in 1961 by Yves Henri Donat Mathieu-Saint Laurent in Paris, France; Saint Laurent sells high fashion apparel and accessories. Some products include clothing, shirts, skirts, pants, perfumes, makeup and skincare products, bags, belts, jewellery, glasses, and accessories for men and women.
Its parent company Kering confirmed its Saint Laurent brand will stop using fur in its products from 2022. Other brands from the Kering group such as Brioni, Gucci and Balenciaga will also stop using animal fur material. This marks a new era for what is considered "luxury" to now include what is socially responsible, sustainable, ethical and innovative and offer an example to the rest of the fashion industry to move away from an outdated idea of luxury.
⚡️ Most read today > How to write the best creative photography brief
NUMBER 7: PRADA 🇮🇹

Founded in 1913 by Mario Prada in Milan, Italy. Prada is one of the world's leading luxury high fashion brands offering clothes, apparel, luggage and luxury goods manufactured with the finest artisanal techniques, using exquisite materials. The Prada brand is an elegant shopping destination for the most prestigious Italian and European customers. Its innovative approach inspired by its unconventional observation of society that allows Prada to anticipate – and often influence – fashion and style trends. the Prada brand offers men's and women's leather goods, clothing and footwear, combining contemporary, innovative and sophisticated design with the uniqueness of handcrafted products. Prada also operates in the eyewear and fragrance sector.
"Fashion is choice. Create your own unique style. Do not let fashion marketing campaigns decide what person you are. You can upcycle pieces of clothing no longer used, buy second hand, wear your own creations"
NUMBER 6: HERMÈS 🇫🇷

Founded in 1837 by Thierry Hermès in Paris, France, Hermès manufactures and sells luxury fashion goods. It specialises in leather goods and saddlery (accounting for around half of revenue); clothes and accessories; silk and textiles and other products such as perfumes, watches, jewellery, and home furnishings. Hermès operates via a network of 200+ exclusive stores and retail shops around the world. The Hermès brand is best known for its Birkin and Kelly bags.
📌 Exclusive > The top ethical issues in Marketing
NUMBER 5: GIORGIO ARMANI 🇮🇹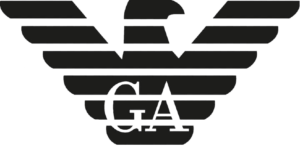 Founded in 1975 by Giorgio Armani in Milan, Italy – after learning the craft at Nino Cerruti atelier – Armani designs, manufactures and sells luxury high fashion and lifestyle products. It offers apparel, accessories, eyewear, watches, jewellery, home interiors, fragrances and cosmetics and skin care products under a range of brand names: Giorgio Armani, Emporio Armani, Armani Beauty and A/X Armani Exchange.
👨🏻‍💻 Marketers are reading > The best fashion marketing campaign ideas
THE HIGH FASHION MARKET RESALE INDUSTRY IS ON THE RISE 🚀 
Top resale online marketplaces for luxury high fashion are popular. According to CNBC, resale shopping is set to be worth more than $33 billion+ at the end of 2021 and is on track to top $64 billion by 2024.
Ibid wrote that hundreds of thousands of new fashion items are listed every day on platforms such as Depop often snapped up in seconds by its 30 million+ users, spread across more than 150 countries. And according to Depop, 90% of active users are under the age of 26.
Treet is another online marketplace helping brands set up their own resale sites. Treet gained $2.8 million in a seed funding round in May 2021, taking a 10% cut from any sale.
Reflaunt, which allows shoppers to resell their old purchases on the original brand's own website, offers a similar service, but off-platform, and is supported by the likes of fashion label Balenciaga.
Other large, pre-existing companies are pivoting to resale too or building their own fashion resale arms.
Rent the Runway, which previously allowed its users to hire high-fashion items for a short time, is now entering the luxury high fashion resale space too.
NUMBER 4: CHRISTIAN DIOR 🇫🇷

Founded in 1946 by fashion designer Christian Dior in Paris France; the Dior brand sells luxurious fashion apparel and accessories including high-end leather goods, haute couture clothes, jewellery, perfumes, shoes and skincare. Dior is owned by LVMH Moët Hennessy Louis Vuitton (LVMH).
⭐️ Most read today > How to write the best creative photography brief
NUMBER 3: CHANEL 🇫🇷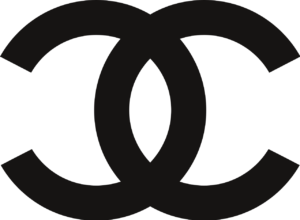 Founded in 1910 by couturière Gabrielle "Coco" Chanel in Paris, France; Chanel is a privately held company owned by Alain and Gerard Wertheimer, grandsons of Pierre Wertheimer, who was an early business partner of Coco Chanel. Chanel sells high fashion clothes, luxurious fragrances, handbags, watches beauty and skincare products. Chanel is famous for its "little black dress", the Chanel No. 5 perfume and the Chanel Suit.
✌️ Help us keep publishing free content > Donate today!
NUMBER 2: GUCCI 🇮🇹

Founded in 1921 by Guccio Gucci in Milan, Italy; Gucci is one of the oldest Italian fashion brands. Gucci started out as a luggage maker, producing luxury travel goods as well as equestrian equipment. Today, Gucci sells luxurious fashion apparel, high-end leather goods, as well as premium knitwear, eyewear, watches, jewellery, silk goods, shoes, handbags, beauty and skincare products. Gucci is well known for its distinctive "Double-G" monogram, as well as the iconic Gucci stripe, consisting of two green stripes interrupted by a single red bar.
Some of the world's best creative fashion designers have work for the Gucci brand including Tom Ford, Frida Giannini and Alessandro Michele. Gucci is owned and managed by the French luxury holding company: Kering that also owns and manages other top luxury fashion brands including Saint Laurent, Bottega Veneta, Balenciaga, Alexander McQueen, Brioni, Boucheron, Pomellato, Dodo, Qeelin, Ulysse Nardin and Girard-Perregaux.
🔥 Hot read > The best fashion hashtags for Instagram
NUMBER 1: LOUIS VUITTON 🇫🇷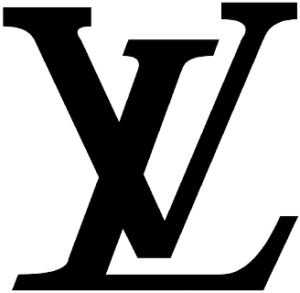 Founded in 1854 by French fashion designer Louis Vuitton in Paris, France; Louis Vuitton is the world's most valuable luxury brand and is a division of the French LVMH group. The Louis Vuitton brand sells leather goods, handbags, trunks, shoes, watches, jewellery, fragrances, accessories, beauty and skincare products. The brand is well recognised for its LV monogram. Some of the world's most popular celebrities and influencers serve as brand ambassadors for Louis Vuitton including Léa Seydoux (French actress), Alicia Vikander (Swedish actress), Korean boy music band: BTS, Emma Stone (American actress), Sophie Turner (English actress), Liu Yifei (Chinese-American actress, singer, model) and Naomi Osaka (tennis player).
Is your marketing generating sales and profit for your business?
You can start a successful marketing strategy with clear and defined objectives that will make you grow your business.
In fact, a well-crafted marketing strategy will:
✔︎ Free up valuable time for you
✔︎ Make you produce far less but better quality marketing campaigns content
✔︎ It will increase sales, profit and brand equity
If you believe you have a creative, passionate and curious mind and you are seriously ready to grow your business, I invite you to craft a successful marketing strategy today!
I guarantee you will never go back to the same old way you were doing marketing. 😀
THE TOP 5 PREMIUM FASHION BRANDS BUT NO LUXURY
Number 5: Celine
Number 4: Michael Kors
Number 3: Hugo Boss
Number 2: Calvin Klein
Number 1: Tommy Hilfinger
Do you require social media training for you or your team? Contact us today.
PLACES TO BUY LUXURY HIGH FASHION AT HALF PRICES
Vinted is an online clothing and home goods marketplace. Vinted has some 45 million users (May 2021) who upload their own items of clothes or home goods to sell or buy those uploaded by others. Users pay no fees for listing, but Vinted takes a "buyer protection" rate that is either between 3% and 8% of the cost of an item, or a direct cut (in the UK – between £0.03 and £0.08), depending on the value of the good. Vinted has operations across 13 markets — France, Germany, Belgium, Spain, Italy, the Netherlands, Austria, Poland, Czech Republic, Lithuania, Luxembourg, the UK and the USA.
Depop is an online marketplace (web & app) to buy and sell unique fashion, Similar to Poshmark, Depop has 30+ million registered users in more than 150 countries. You can discover and celebrate your style on your own terms, and feel good about your fashion choices by extending the lives of millions of fashion clothing, accessories and garments.
ORGANISATIONS HELPING WITH CLOTHING WASTE
WornUp makes new things from old clothing. They up-cycle non-wearable uniforms and production offcuts and turn them into new things helping reduce textiles in a landfill.
⭐️  Trending today > The most popular fashion hashtags for Instagram
Last note: Is your marketing not reaching your sales targets? Stop wasting your money on marketing that is not performing? Find how you can increase your sales with our eCom boost program!
THE WORLD'S TOP LUXURY HIGH FASHION BRANDS 2022 HAUTE COUTURE LIST
was brought to you by Mau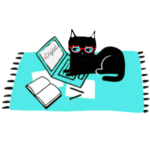 Mau is a certified Facebook, Google Ads, SEO specialist, keynote speaker and one of Australia's top marketing influencers. Mau offers digital marketing strategy support & training. Mau's premium Digital Marketing Plan & Social Media Plan templates are used by thousands of marketers.
Join 5k+ subscribers receiving Mau's newsletter