THE BEST 8 FASHION MARKETING CAMPAIGN IDEAS
Find below the best 8 fashion marketing campaign ideas. Boost your sales and grow your fashion business with these top best marketing tips & recommendations. Brought to you by Mau, a Senior Digital Marketing Specialist at eDigital.
Need support with your fashion marketing? Contact us today.
THE BEST 8 FASHION MARKETING CAMPAIGN IDEAS
Fashion is all about inspiring creativity, celebrating self-expression, and bringing joy into everyday life and so is marketing. That's why people love to share their personal style on social media, making digital marketing a perfect fit for fashion brands. Social media formats give fashion shoppers a playground of new ideas to try on for size. It's a welcoming place where the thrill of discovery never ends, and where new looks can go viral in a heartbeat. From high-fashion looks to low-effort loungewear, social media is where fashion trends are being born.
Fashionistas are flocking to social media to fuel their creativity, and this trendsetting crowd is finding inspiration with every scroll.
Read on to learn how to connect with fashion buyers through vibrant content that tells your brand's story—and gives fashion lovers exactly what they're searching for.
FASHION INFLUENCERS ON SOCIAL MEDIA
Social media fashion influencers have distinctive attitudes and interests, and they're right on the cutting edge of style. They stay up to date with the latest trends and are always excited to try new products that fit and enhance their lifestyles.
Playful and expressive, their entertainment and social media habits reflect an inclination toward all things digital. Mobile is their go-to medium and digital is their primary channel for information. Compared to the average fashion buyer, fashion influencers are more likely to use social media to research products or find things to buy.
And no matter where on the planet these stylish shoppers call home, their purchase behaviour is driven by similar motivations:
Speed and convenience: Fashion influencers don't like to wait around when it comes to online shopping. They want it and they want it now. Easy-to-find buy buttons and live chat for support will give users the instant gratification that they crave.
Exclusive content and services: Trendy fashion influencers love to feel like they're on the VIP list, with insider access that sets them apart. Exclusive perks create a sense of specialness that spills over from purchases into brand loyalty. Exclusive content is among the top three purchase drivers for them.
Always-on presence: Maintaining an always-on strategy to communicate with digital natives is the secret to winning their hearts. Fashion moves fast and style never stops evolving. The most beloved brands are always ready to provide new inspiration whenever a fashion influencer picks up their phone. With a combination of organic content and paid media, you can connect with the in-crowd on a continuous basis.
CONNECTING WITH FASHION INFLUENCERS
Discovery drives purchase behaviour on social media, where fashion shoppers find a constant stream of fun try-on videos, shopping hauls, novel challenges, and the latest trends.
Fashion brands can foster a new level of love with meaningful content on social media, their websites and digital marketing campaigns. From videos by creators to spontaneous posts by your fans, social media can make your message resonate with the larger fashion shopping community. Whether the content is focused on a product or an experience, it will make the greatest impact when it's relatable, engaging, and inspiring—and most of all, entertaining.
THE BEST 9 FASHION MARKETING IDEAS
Product-focused videos hype up your products and demonstrate their value in exhilarating ways:
1. ⭐️ Must-haves & customer reviews: reveal the reasons why they just can't live without your product.
2. 🛍 Unboxing & hauls: shoppers flaunt their recent purchases and spark Christmas morning-style excitement for everybody who watches the video.
3. 🎟 Deals & promos: Users share their smartest tips for stretching your fashion budget—and looking good doing it.
4. 👗 Product styling: demonstrate the different ways to wear or use a product while adding personal style.
Experience-focused videos highlight the diverse experiences behind your brand, from game-inspired shopping challenges to makeovers and behind-the-scenes action. Here are some tried-and-true formats popular on social media:
5. 🎬 Outfit transformations and styling: this genre of videos show how to turn basic clothing items into unique, customised looks with accessories, cute pairings, plus the right shoes, makeup, and hair.
6. ♻️ #ThriftChallenge: share clever ways to upcycle products, find new ways to use them, or DIY them into something else entirely. They may show you how to turn a tee-shirt into a tank top or how to create a pair of shorts from a hoodie.
7. 👨‍👧 #ClothesSwap: two users switch multiple outfits, often with funny and ill-fitting results due to their different body sizes or genders. But sometimes the opposite is true: The clothes look great on both fashion influencers despite their physical differences—or maybe the swappers look so similar, they could be siblings. As with everything, variety rules and creativity is king.
8. 👠 #ShoeFlip: one example of several popular outfit transition challenges, in which the user tosses a shoe up in the air or spins it on the ground, and then transitions to catch the shoe on their foot wearing a totally different outfit or look. Endlessly satisfying to watch when synced to the right music, this challenge exploded in 2020 and continues to inspire.
This last trend is also celebrating the process or journey over the end result: rather than just showing off picture-perfect looks, the right fashion influencers love to contrast the way they looked beforehand and the steps they took to get ready, highlighting the effort and skill that went into their transformation.
WHAT FASHION BUYERS LOOK FOR
Transparency. your brand should express the human self, not a cold, faceless shopfront, but a team of real people sharing laughs, advice, looks, or workplace hijinks.
Similar values. fashion buyers like to support brands that share their outlook on life, so let your purpose shine through.
Incentives. From special discounts to exclusive extras, giving users extra motivation to engage with your brand can yield big results.
Inspiration. fashion buyers love it when brands put their personality and creativity on display in a way that's helpful, enlightening, and entertaining.
Convenience. What's the price? What's the promo? fashion buyers want to be able to find this information easily and to understand it at a glance.
Genuine partnerships. Authentic collaborations with fashion influencers and creators feel effortless and natural—they just make sense.
THE THRILL OF DISCOVERY
Some of the latest social media formats on Instagram or TikTok are suited for fashion lovers who are searching for the freshest styles. And your website and social media posts should make it easy for your brand to give fashion buyers what they want: convenience, exclusive content, and an always-on presence for right-now inspiration.
The same creativity and flair that fuels your fashion brand can make big waves in your marketing, where every piece of content, image or video has the potential to go viral. When it comes to content, the right fit can connect you with the global community of stylish shoppers browsing online and generate a whole new audience for your brand.
"Inspire creativity. Your fashion brand should let buyers create their own style"
FASHION BRANDS CURRENT CHALLENGES PERCEIVED BY CUSTOMERS
Materials: Some of these brands may use cheaper synthetic materials that are harmful to the skin and body.
Fairtrade: Using suppliers who do not pay fairly to their workers.
Disposal: Using materials that cannot be recycled or upcycle or very hard to give them another life.
Setting unhealthy beauty standards. Paying top salaries to anorexic runway models who may also be suffering eating disorders.
A quick question for you:
How much of your time and money with Social Media Marketing is actually generating benefits for your business?

Is it really worth spending your limited time promoting on your Social Media accounts when you know you do not even own them?

Would you better off pivoting your marketing resources to other areas?
Just posting on Social Media will not result in boosting your sales and CLV (customer lifetime value). 
I see this ⛔️  MASSIVE ISSUE ⛔️  many times!
You can change the way you do Social Media Marketing by starting a successful social media strategy.
✅  Once you have your social media strategy defined, your social media executions will make more sense as they help you reach your expected marketing goals. 
In fact, a professionally well-crafted social media strategy will:
✔︎ Free up valuable time
✔︎ Make you produce far less but better quality content and
✔︎ Get you far greater results
If you believe you have a creative, passionate and curious mind, I invite you to read How to write the best Social Media Strategy to do Social Media Marketing in a far more meaningful and effective way. 😀
Do you require social media training for you or your team? Contact us today.
Final tip: are you not hitting your sales targets or your ads are not performing? Get an expert marketer to support you the whole year and help you boost your sales today!
THE BEST FASHION MARKETING CAMPAIGN IDEAS
was brought to you by…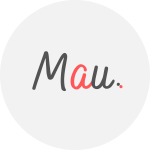 Mau is a Senior Digital Marketing Specialist with 15+ years helping clients solve their digital marketing challenges. Mau is a certified Facebook & Adwords Professional, Certified SEO Consultant and industry speaker. Mau trains marketers via Strategy Workshops & Training Sessions inc his popular Digital Marketing Plan & Social Media Plan templates. Subscribe to Mau's e-newsletter connect on LinkedIn Instagram Facebook