THE BEST DIGITAL MARKETING CHANNELS LIST 2021
Find the best digital marketing channels list of 2021. Choose your digital marketing channels with this list and boost your sales & leads. Contact us and get digital marketing strategy support or training.
THE BEST DIGITAL MARKETING CHANNELS LIST 2021
There are many types of digital marketing channels you could use to boost your organisation's sales and leads. Not all digital marketing channel types are the best for you to implement as part of your digital marketing plan. You surely will need to cherry-pick and test the types of digital marketing channels that will bring you the most sales and leads.
Must read >> Complete key Marketing channels List
Augmented reality apps
Traditional marketing apps
Virtual reality apps
Online Affiliate networks
Referral programs
Blogging

Official blog
Guest bloggers

Case Studies
Content syndication
eBooks
FAQ content
User-generated content
Customer reviews and ratings
Video marketing
Viral content marketing
Visual concepts
Webinars
Whitepapers
Industry reports (state of the industry reports)
Automation (Drip emails)
Email challenges
Email courses
Email signatures
e-Newsletters
Free trial sequences
Lead magnet sequences
5. FORUMS (ONLINE)
Shopping cart optimisation
Live chat
Product page optimisation
Webinars
7. MARKETPLACE MARKETING (ONLINE)
International marketplaces: Alibaba (China), AliExpress, Amazon, Chairish, eBay, Etsy, Flipkart, HandShake, Mercado Libre (South America), MyDeal, OTTO, Rakuten, Ruby Lane, Swappa, Taobao, Tokopedia (Indonesia).
Local marketplaces: Facebook marketplace, Craigslist, Nextdoor, VarageSale.
8. PAY PER CLICK MARKETING
Google ads

Search
Display
Retargeting

Bing ads

Search
Display
Retargeting

Display networks
9. PODCASTING
Branded podcasting
Guest podcasting participation
10. SEARCH ENGINE OPTIMISATION
Local SEO

Apple Maps Connect
Google My Business account

Image optimisation
Seo for websites
Seo for apps
Video optimisation
11. SOCIAL MEDIA MARKETING
Facebook marketing

Facebook advertising
Facebook groups marketing
FB Chatbot
Post and stories optimisation

Instagram marketing

Instagram advertising
Post and stories optimisation

Linkedin marketing

Linkedin groups marketing

Pinterest marketing
Snapchat marketing
Tiktok marketing
Twitter marketing
Youtube marketing
🔥 Trending > The complete marketing channels list
NEXT
Need digital marketing channel strategy support or training? Contact us
Last note: Is your marketing not reaching your sales targets? Stop wasting your money on marketing that is not performing? Find how you can increase your sales with our eCom boost program!
THE BEST DIGITAL MARKETING CHANNELS – LIST 
was brought to you by…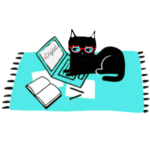 Mau is has been meowing digital marketing for 16+ years. A certified Facebook, Google Ads, SEO specialist and keynote speaker; Mau also offers marketing strategy support & digital marketing training. Mau's Digital Marketing Plan & Social Media Plan templates are used by hundreds of marketers. Subscribe to Mau's newsletter or connect on Linkedin Instagram or Facebook