HOW TO FIX AN EMAIL ADDRESS THAT HARD BOUNCED ON MAILCHIMP
Find below how to fix an email address that hard bounced using Mailchimp? Easy! Follow the below instructions.
Read >> HOW TO ADD OR INCREASE INDENT ON MAILCHIMP
Read >> HOW TO FIND YOUR UPLOADED AND SAVED IMAGES ON MAILCHIMP
WHY DO VALID EMAIL ADDRESSES ON MY MAILCHIMP DATABASE HARD BOUNCE?
Valid email addresses subscribed to your Mailchimp database can hard bounce for some reasons. Some of the top reasons are:
Blocked by a company firewall or filter. a spam filter may have interpreted the your eDM content as spam. Spam filters can be on the recipient's computer, on their company's email firewall, or at their ISP/Data center. If the spam filter or firewall detects you are sending to many eDMs to a recipient in the company, the filter or firewall may interpret a bulk send as spam.
Blocked by a major ISP ie. Gmail/Yahoo/Hotmail. this is typically only temporary and usually unblock senders within a couple of days after spam complaints subside. If your "From email address" is at Yahoo or AOL and you see a high number of bounces, it is likely that the delivery of your campaign was affected by changes in DMARC policies
Read >> HOW TO REMOVE UNDERLINE ON TEXT LINK ON MAILCHIMP
HOW TO FIX AN EMAIL ADDRESS THAT HARD BOUNCED ON MAILCHIMP
The easiest is to ask your subscriber to re-subscribe or you directly re-subscribe the email address.
Ask the hard bounced unsubscribed email address owner to check their company firewall and make sure Mailchimp IP addresses (below) are allowed.
Ask your subscribers to add you to their address book or set up an email address using a private domain name (not a gmail, yahoo, etc).
Email campaigns sent through Mailchimp's servers are authenticated for you with every email campaign you send, but you can also set up your own authentication.
Read >> HOW TO FIND A MAILCHIMP LIST ID
KNOW HOW SPAM FILTERS AND FIREWALLS WORK TO DENY EMAIL RECEPTION
Every spam filter or firewall function different. However there are some common criteria for deciding what it is spam.
Your email will be flagged l if your recipient is addressed to their email address and not their name. How to fix: Use merge tags to personalize the To: field of your email.
Spam filters will also look to see if you (the sender) are already on your recipient's contact list. Spam filters usually judge senders that use anonymous and free email addresses for their "from" email, such as Gmail, more harshly than verified email domains. However, even private domains will develop their own good or bad sending reputations. You can verify your email domain by visiting the "Domains" section on your Mailchimp's account settings.
If you have a brand new domain you might want to have a plan to progressively send your eDMs. Lets say your total database are 100.000 subscribers, then you start with 20.000 and every month you add 10.000 to your eDMs. This will help your reputation to be established.
Avoid link shorteners, sloppy code or code copy/paste from a Microsoft word document.
Read >> HOW TO CHANGE WHOLE MAILCHIMP EMAIL BACKGROUND COLOUR
ASK RECIPIENT TO ALLOW MAILCHIMP DELIVERY IPs ON THEIR FIREWALL
Below are Mailchimp delivery IPs…
205.201.128.0/20
198.2.128.0/18
148.105.0.0/16
Read >> HOW TO CHANGE TEXT BLOCK COLOUR BACKGROUND MAILCHIMP
Read >> MAILCHIMP CUSTOMER SUPPORT DETAILS
Read >> BEST MAILCHIMP MARKETING COURSES
Read >> HOW TO SET UP MAILCHIMP SOCIAL CARDS
HOW TO FIX AN EMAIL ADDRESS THAT HARD BOUNCED ON MAILCHIMP
was brought to you by…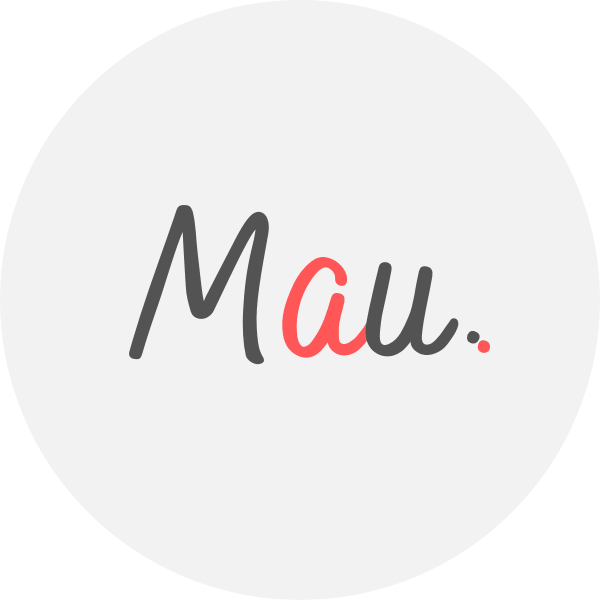 Award Winner Digital Marketer, top Linkedin Influencer, Certified Facebook / Adwords Professional, Certified SEO Consultant, StartUp Investor, Writer, Speaker. 15+ years optimising some of Australia's top brands. MAU.trains marketers via Strategy Workshops & Training Sessions inc his popular Digital Marketing Plan & Social Media Plan templates. MAU. enjoys football, latin music & hiking while teaching Digital Marketing or completing creative photography briefs and conceptual photography assignments. Subscribe to MAU.'s e-newsletter connect on LinkedIn Instagram Facebook
eDigital – Australia's "Digital Marketing" Destination
Share your opinion below 😀 ⇓
Read >> NEW OPTIMAL MAILCHIMP IMAGE SIZES