CONTACT MAILCHIMP CUSTOMER SERVICE EMAIL
Find below how to contact the MailChimp Customer Service email. Find the official Mailchimp customer service email address and successfully email your enquiry or question to Mailchimp customer support today.
🔥 Trending > How to find a Mailchimp list ID
CONTACT MAILCHIMP CUSTOMER SERVICE EMAIL
Free MailChimp accounts seem to not have access to customer support, however, eDigital has found for you some options so you can get in touch with MailChimp customer support – even if you are on a free plan!
OPTION 1: Click on the image below. Hopefully, the page will load a form that you can fill in with your enquiry, question or message.
⭐️ Most view today > The best Mailchimp marketing courses
OPTION 2: Visit Mailchimp's knowledge base to troubleshoot specific issues you might have.
OPTION 3: Ask your question first to the "Mailchimp User Group" on Facebook – A global community of Mailchimp users helping each other.
OPTION 4: Try to get an answer via commenting, posting or direct message on Mailchimp's Facebook page – Linkedin page or Twitter account
🚀 Popular read > How to set up Mailchimp social cards
OPTION 5:  Send your enquiry to Mailchimp customer support email customersupport@mailchimp.com.You should get an automated email confirmation back after few seconds of sending your enquiry with a ticket number.
OPTION 6: Call Mailchimp customer support team  – Unfortunately, we do not know their phone number yet. If you happen to know a phone number, please share it with us via the Facebook comment box below.
💚 People are loving > The most optimal Mailchimp image sizes
OPTION 7: Leave your question on the Facebook box below! One of our consultants might be able to help you :)
MAILCHIMP CUSTOMER SUPPORT VIA INSTAGRAM
Question: Does the Mailchimp support team respond to questions publish as a "comment" on their Instagram Posts?
Answer: there is no much support via their Instagram account. Best you try the "Mailchimp User Group" via Facebook.
⭐️ Most useful > How to add/increase indent on Mailchimp
TESTING MAILCHIMP CUSTOMER SUPPORT TEAM WITH A REAL QUESTION
eDigital sent a real enquiry to Mailchimp as per below…
"We are trying to add a new subscriber but we are getting a message saying the email address is an invalid email address and cannot be imported. We are totally sure it is a valid email address. Can someone – in your support team – help?"
Does Mailchimp really follow up questions via social media? We posted the above enquiry via the below channels and these were the results:
NO LUCK WITH MAILCHIMP CUSTOMER SUPPORT?
Relax! Go on holidays and read this "Best email marketing platforms" article with some great options to choose from. This time ensures you subscribe to a great email marketing software that offers you fantastic customer support.
👍🏼 We recommend > How to change Mailchimp text block colour
HOW TO BEST FOLLOW UP YOUR MAILCHIMP ENQUIRY
Once you managed to have access to their customer support form, then Mailchimp will automatically send you an email notification about your enquiry. Save that email as it has your enquiry ticket number.
Wait until they get back to you.
Likely they will get back to you via email on the same week you send your enquiry.
An example of a Mailchimp enquiry email confirmation via their form is below…
WHAT'S NEXT AFTER YOUR REQUEST HAS BEEN HANDLED BY MAILCHIMP CUSTOMER SUPPORT
Mailchimp will send you a customer satisfaction email asking you to rate how Mailchimp customer support was via Zendesk.
😎 Editor's pick > How to create a border around your whole Mailchimp email
ABOUT MAILCHIMP'S CUSTOMER SUPPORT TEAM
Led by Kevan Gammage, Social Support Manager, the team is now dedicated to supporting their customers 24 hours a day, seven days a week on social media. MailChimp Customer support has moved from traditional phone numbers to a faster, more efficient online service support for their customers. It is been known that they use Hootsuite to manage all customer enquiries via Social Media. MailChimp's customer support team ensures a positive customer experience through online chats, tutorials, email, and social media. Their Social media channels have allowed MailChimp to be effective in resolving inquiries, tracking communications, and gathering customer insights. To meet the demand, MailChimp has grown its dedicated Social Support team.
eDigital offers email marketing MailChimp implementation, management and optimisation, template design, integrations via Zapier and more. Contact us today :)
Last note: Is your marketing not reaching your sales targets? Stop wasting your money on marketing that is not performing? Find how you can increase your sales with our eCom boost program!
MAILCHIMP CUSTOMER SUPPORT DETAILS
was brought to you by…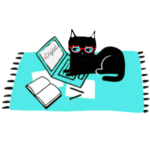 Mau is has been meowing digital marketing for 16+ years. A certified Facebook, Google Ads, SEO specialist and keynote speaker; Mau also offers marketing strategy support & digital marketing training. Mau's Digital Marketing Plan & Social Media Plan templates are used by hundreds of marketers. Subscribe to Mau's newsletter or connect on Linkedin Instagram or Facebook