THE NEW OPTIMAL TIKTOK IMAGE AD SIZE SPECS IN 2021
Find below the new and most optimal TikTok Image Ad Size specs in 2021. Please note that TikTok currently only supports video ads. However, Tiktok's other apps: TopBuzz, BuzzVideo, NewsRepublic, Babe support both image and video ads.
THE NEW OPTIMAL TIKTOK IMAGE AD SIZE SPECS IN 2020
The image size specs below are for the News Feed App Series ad placements on TikTok's sister platforms:
BuzzVideo: An entertainment platform in Japan. Image ads appear on the in-feed, details page, post-video.
TopBuzz: Breaking. local and entertainment content in the USA and Brasil. Image ads appear on in-feed, details page, post-video
NewsRepublic: A global discovery platform for breaking and entertainment news. Image ads appear on in-feed.
Babe: Indonesian leading personalised news app. Image ads appear on the in-feed and details page.
You can start maximizing the exposure on Tiktok sister platforms with an image ad. The current lowest Tiktok image ad campaign you can create is $50, making it easy for anyone to try Tiktok's image ads.
The most optimal image ad size for a TikTok Ad image is:
Image size: TopBuzz 1280×720 pixels | BuzzVideo 1280×628 pixels | Helo 1280×720 pixels or 1200×628 pixels or 640×640 pixels.
Image file size: Greater than 500kb
Image file type: .JPG or .PNG
You can show your Tiktok's image ad to specific custom audiences you may have. To be able to create a custom audience on Tiktoks advertising platform, you must be an advertiser, an agency or data provider acting on behalf of an advertiser, or an Ads API partner. Advertisers and those who run ads on their behalf are ultimately responsible for acknowledging their permission to share and use people's data.
Another option is to show your Tiktok image ads to the right audience is by selecting Tiktok's audience-specific interest.
Tip: Many new business owners, entrepreneurs and marketers naively think the more noise they publish on TikTok, the more likely potential customers will like their brands and buy. this is a ⛔️  MASSIVE ISSUE ⛔️  many times! Does that sound like you? That's ok. You can always change the way you see TikTok Marketing by starting a successful Social Media Strategy.
✅  Once you have your Social Media Strategy defined, many things will make more sense and I will assure you will look at Instagram Marketing in a far different new way.
In fact, a well-crafted strategy will:
✔︎ Free up valuable time
✔︎ Make you produce far less but better quality content and,
✔︎ You will get greater results as followers and customers will notice.
If you believe you have a creative, passionate and curious mind, I invite you to read my article about How to write a killer Social Media Strategy.
I guarantee you will start doing TikTok Marketing in a far more meaningful and effective way. 😀
Last note: Is your marketing not reaching your sales targets? Stop wasting your money on marketing that is not performing? Find how you can increase your sales with our eCom boost program!
TIKTOK IMAGE AD SIZE SPECIFICATIONS
was brought to you by…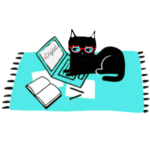 Mau is has been meowing digital marketing for 16+ years. A certified Facebook, Google Ads, SEO specialist and keynote speaker; Mau also offers marketing strategy support & digital marketing training. Mau's Digital Marketing Plan & Social Media Plan templates are used by hundreds of marketers. Subscribe to Mau's newsletter or connect on Linkedin Instagram or Facebook