THE BIG MAC INDEX 2021 TABLE – THE ECONOMIST
Find the Big Mac Index 2021 Table by The Economist. The price of a Big Mac in the USA compared with Australia and the rest of the world. Brought to you by Mau, a Senior Digital Marketing Specialist at eDigital.
THE BIG MAC INDEX 2021 TABLE – THE ECONOMIST
A Big Mac costs AU$6.48 in Australia and US$5.66 in the United States. The implied exchange rate is 1.14. The difference between this and the actual exchange rate, 1.30, suggests the Australian dollar is 11.9% undervalued.
Another way to explain this is:
Price Big Mac in America: US$5.66
Price Big Mac in Australia in US dollars: US$ =4.98  (AU$6.48/1.3 exchange rate)
With US$1 you then can buy:
17% of a Big Mac in America
20% of a Big Mac in Australia
In a hypothetical scenario, you no longer work but managed to save US$ dollars, you better off spending your savings in countries with undervalued currencies (compared to the US$) as you will get far more for the same US$ dollar.
🤔 No wonder why Americans retire in Mexico. (The same US$1 will get ya 37% of a Big Mac in Mexico).
You told us the scrolling table on The Economist website sucks big time. That's why you can find above the same Big Mac Index 2021 table but with no scrolling. 👏 👏  Save this table and share it with your colleagues.
WHAT IS THE BIG MAC INDEX 2021?
The Big Mac index try to show whether countries' currencies are at their correct level by comparing the price of a Big Mac in different countries. In order to get purchasing-power-parity (PPP), a currency value should move towards the exchange rate that would equalise to the price of a Big Mac hamburger in the USA.
CONCLUSION
The Big Mac index can offer marketers a good insight to take into consideration when crafting their go-to-market pricing strategies.
If you are an Australian company planning to launch a product or service into a country with an overvalued exchange rate i.e. The USA, you could deduct that the overall costs for selling to American consumers will be higher than in Australia while you will also have room to charge higher to them.
On the contrary, you may decide to sell your Australian good in a country with an undervalued exchange rate as long as the predicted demand (quantity sold) for your product is far higher than the exchange rate disparity.  That could be the reason why MacDonald's USA continues selling Big Macs in undervalued currency markets as the demand (quantity sold) is bigger than in the domestic market (USA) while potentially maintaining or even increasing profit margins.
Surely there are many factors that affect the disparities on this Big Mac index such as the costs of labour, price of ingredients, rental, logistics, security, taxes, inflation, etc.
Last note: Is your marketing not reaching your sales targets? Stop wasting your money on marketing that is not performing? Find how you can increase your sales with our eCom boost program!
BIG MAC INDEX TABLE – THE ECONOMIST
was brought to you by…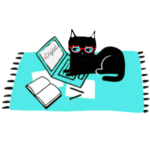 Mau is has been meowing digital marketing for 16+ years. A certified Facebook, Google Ads, SEO specialist and keynote speaker; Mau also offers marketing strategy support & digital marketing training. Mau's Digital Marketing Plan & Social Media Plan templates are used by hundreds of marketers. Subscribe to Mau's newsletter or connect on Linkedin Instagram or Facebook