PHOTOGRAPHY TYPES IN MARKETING: 9 TYPES OF PHOTOS USED IN MARKETING
Photography in Marketing: 9 types of photography used in marketing. Boost your marketing reach & results with these popular photography types. Written by Mau, a marketing photographer at eDigital.
PHOTOGRAPHY TYPES IN MARKETING
As a marketing manager or business owner, you need to include high-quality photography in your marketing to get the attention of your audience. You will learn about the 9 types of photography and how you can utilise them in your marketing strategy.
While there are many factors to running a successful business, brands that are starting out often forget about having creative and effective photography.
In fact, visual marketing is one of the most important facets of marketing success. Without branded images, your most profitable customer segments will not become aware of who you are and why you do what you do.
With social media, email marketing and display advertising, there are more opportunities than ever to have your brand images seen by millions of interested customers.
But, how do you make sure photography is a key part of your marketing campaigns?
That's where photography in marketing walks in.
To help you deploy your marketing strategy, let's talk about the 8 types of photography that exist in marketing. And, how you can use the tips when briefing your photographer to build eye-catching, captivating photography for your marketing.
1. PHOTOGRAPHY FOR PRINT PUBLICATIONS
Invite your photographer to fully understand your vision for an ad on a specific newspaper/magazine or any specific rules/instructions when delivering the final image. Share with your photographer other images found on other print publications that you believe are great so the photographer has a feeling of the type of images you are after.
2. PHOTOGRAPHY FOR SOCIAL MEDIA 
Ensure your photographer is aware of the type of photos and style your brand uses on social media. You might also want to provide examples of your best (most liked- most shared photos) that worked for your social media strategy and objectives.
3. PHOTOGRAPHY FOR INTERIOR DECORATIONS
Brief your photographer about the image size and material you will be using when printing on a large scale. Also, you might want to invite your photographer to inspect the wall or area where the photo will be displayed. Photographers might want to check the area, the natural light and ensure the colours will match. Your photographer might be able to suggest the best location, the size needed for your printed large-scale image.
4. PHOTOGRAPHY FOR PRODUCT PACKAGING/LABELS
Specify to your photographer about the exact type of product(s) the image will be shown and the size and material (i.e. packaging) where the image will be printed. The photographer might recommend a specific image for the type of size and material you will be printed on.
5. PHOTOGRAPHY FOR MARKETING COLLATERAL/PROMOTIONAL MATERIAL
You may want to use a well-produced photo for a marketing flyer, business card, brochure, a PowerPoint presentation or for the new version of your media kit. The photographer can offer input and ideas for the right photo to be used on your marketing collateral and/or promotional material.
6. PHOTOGRAPHY FOR CORPORATE PORTRAITS
"C" level and directors professional portrait headshots for annual reports, media releases, company newsletters, investors reports.
7. PHOTOGRAPHY FOR PUBLIC RELATIONS (PR)
A form of commercial photography with a news angle, PR photography is commissioned to create images for a business, organisation or individual's news usage. These images are used with press releases or for public relations use, helping to enhance press coverage in newspapers, magazines and more increasingly in social media platforms.
8. PHOTOGRAPHY FOR MARKETING EVENTS.
You are running an event or your CEO is speaking in an event, you surely will need a professional photographer to ensure you have visual material that you can use later on either for your content strategy, PR or marketing collateral or campaigns.
9. PHOTOGRAPHY FOR PRODUCT PAGES
You want the best photos of your products to be uploaded on the product pages of your website. This is a common reason to get some new photos. You want to ensure your product appear nicely and people can zoom in to see details. In fashion marketing, for example, potential online buyers want to be able to see all the details of your product.
"Visually awkward products can be a challenge for marketers and photographers. Make sure you are on the same page as to what results from the shooting session you want. Below is an example of a visually awkward product photoshoot (sneaker/shoe). It seems that the shoe has shrunk but it has actually been designed and manufactured that way" Mau
10. PHOTOGRAPHY FOR PRODUCT LAUNCHES
Below is an example of a creative product photograph given to media and tech journalists for the global launch of Nothing ear 1 wireless earphone. Two red bugs with black dots mating surely take attention to an otherwise standard photograph.
CONCLUSION
By hiring and working with a professional photographer, you are guaranteed to create images that strike a chord across every marketing platform. Your images will pop on social media and create intrigue across the pages of your website.
You can experiment with different photography types for your marketing. When presenting your creative photography brief to a professional photographer, you can request some creative ideas on how to use photography for your marketing campaigns.
You can get this exclusive and premium template for briefing your photographer.
Last note: Is your marketing not reaching your sales targets? Stop wasting your money on marketing that is not performing? Find how you can increase your sales with our eCom boost program!
TYPES OF PHOTOGRAPHY USED IN MARKETING
was brought to you by…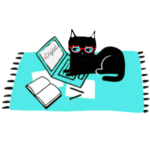 Mau is has been meowing digital marketing for 16+ years. A certified Facebook, Google Ads, SEO specialist and keynote speaker; Mau also offers marketing strategy support & digital marketing training. Mau's Digital Marketing Plan & Social Media Plan templates are used by hundreds of marketers. Subscribe to Mau's newsletter or connect on Linkedin Instagram or Facebook