THE NEW NIKE LOGO PNG 2021
The new latest official Nike logo png 2021 transparent. Free download. Large, medium & small pixels Nike full-colour logo aesthetic >. Contact us for marketing support.
Donate & support "always-free" content 😀
THE NEW NIKE LOGO PNG 2021 – TRANSPARENT IMAGE 
"When using this new Nike logo for your website, make sure you compress the image so it is light helping your webpage to load faster"
"Want to create your own unique image that includes the new Nike logo? Upload your preferred Nike logo in Canva, then you can create any sort of image with your Nike logo"
NIKE SNKRS APP LOGO
NIKE LOGO EMBROIDERED MULTICOLOUR
ABOUT THE NIKE SWOOSH LOGO
Carolyn Davidson designed the Nike Swoosh logo. She was a student at Portland State University in the USA.
The logo designed has had minor changes from its original design in 1971. Today the Nike logo is most commonly found as a solo swoosh, although for much of its history, the logo incorporated the "Nike" name alongside the Swoosh. Over the years, the orange and white colour palette have traditionally been used for the Nike logo, although most recently a pure black swoosh has become quite popular. 
The Swoosh has appeared alongside the trademark "Just Do It" since 1988. Together, these two make up the core of Nike's brand and have been the face of the company, with many high-profile sporting athletes and teams around the world using Nike products and/or being sponsored by Nike.
NEW NIKE LOGO PNG WHITE
Click on the Nike logo png white below to get full size and then right-click to download it.
OTHER LOGOS
Last note: Is your marketing not reaching your sales targets? Stop wasting your money on marketing that is not performing? Find how you can increase your sales with our eCom boost program!
NEW LATEST NIKE LOGO PNG
was brought to you by…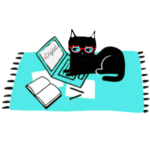 Mau is has been meowing digital marketing for 16+ years. A certified Facebook, Google Ads, SEO specialist and keynote speaker; Mau also offers marketing strategy support & digital marketing training. Mau's Digital Marketing Plan & Social Media Plan templates are used by hundreds of marketers. Subscribe to Mau's newsletter or connect on Linkedin Instagram or Facebook