THE BEST INSTAGRAM VIDEO SIZE
Find below the best Instagram video size ratio, format, length, pixels & dimensions. Upload the new & most optimal Instagram video size limit. Written by Mau, a senior Instagram marketing specialist at eDigital.
WHY UPLOADING THE BEST INSTAGRAM VIDEO SIZE 
There are a few key important reasons you want and your team to ensure you are uploading the best and most optimal Instagram video size and most optimal Video tech specifications.
Ensure your team follow best practice when uploading a video. Avoiding different team members using different video specs, this includes agencies and video providers.
Ensure you do not get any surprises when trying to make your video live on Instagram.
Ensure your video does not get distorted or looks a bit strange when viewing it as an Instagram user.
🔥 Trending > The new Instagram logo png
THE BEST INSTAGRAM VIDEO SIZE SPECS
The new most optimal Instagram video file size is:
Best Instagram video file format: MP4
Best Instagram video length: 3 seconds to 60 seconds
Best Instagram video file size: Instagram doesn't limit file size, but we recommend keeping your videos under 50MB
Best Instagram video orientation: square, portrait, and landscape
Best Instagram video aspect ratio: a minimum of 1.91:1 and a maximum of 4:5
Follow the above video technical specs to ensure you have uploaded the most optimal video to your Instagram feed.
⭐️ Most viewed today >  The best apps for Instagram stories
INSTAGRAM VIDEO LENGTH
Instagram videos must be at least one minute long. The maximum video length is:
15 minutes when uploading from a mobile device.

60 minutes when uploading from the web.
INSTAGRAM VIDEO FILE TYPE
Videos must be in MP4 file format.
INSTAGRAM VIDEO SIZE AND RESOLUTION
Instagram video vertical video aspect ratio should be 9:16

Instagram video horizontal video aspect ratio should be 16:9

All Instagram videos should have a minimum frame rate of 30 FPS (frames per second) and a minimum resolution of 720 pixels.

The maximum Instagram video file size that up to 10 minutes or less is 650MB.

The maximum Instagram video file size up to 60 minutes is 3.6GB.
⚡️ Popular read > What is the best Instagram video cover image size?
Final tip: Are you not hitting your sales targets or your ads are not performing? Get an expert marketer to support you the whole year and help you boost your sales today!
THE BEST INSTAGRAM VIDEO SIZE
was brought to you by…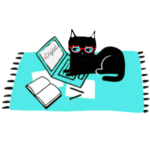 Mau is has been meowing digital marketing for 16+ years. A certified Facebook, Google Ads, SEO specialist and keynote speaker; Mau also offers marketing strategy support & digital marketing training. Mau's Digital Marketing Plan & Social Media Plan templates are used by hundreds of marketers. Subscribe to Mau's newsletter or connect on Linkedin Instagram or Facebook
Marketers are reading 👉  The best Instagram post scheduling tools