WHAT IS AFTER GEN Z?
Find below the generation after gen z. Curated by Mau. Senior Digital Marketing Specialist at eDigital.
⭐️ Trending > The best generation years chart & name list
WHAT IS AFTER GEN Z?
Do you want to find out what is the generation after Gen Z? Read below to find out.
WHAT IS THE GENERATION AFTER GEN Z?
The generation after Gen Z is Generation Alpha.
GENERATION ALPHA DEFINITION
Gen Alpha is the first group of millennials' children, born from about 2011 until 2025. This is the first full digital native generation who are growing up with smartphones, tablets and augmented reality and virtual reality devices. They are thus quite different from us oldy Millenials.
⚡️ Most view today  > The best generation years chart & name list
GENERATION ALPHA YEAR RANGE
Dates: 2011 to 2015.
Gen Alpha are people who were born between the year 2011 and the year 2025.
Next > Generation Alpha characteristics and implications for marketers
✌️ Help us keep publishing free content > Donate today! 😀
🔥 Hot deal today > Stop paying for ridiculous phone plans, get 100GB/month for only $38. Grab it before it ends.
WHAT IS AFTER GEN Z?
was brought to you by…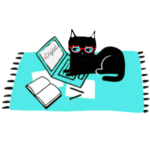 Mau is has been meowing digital marketing for 16+ years. A certified Facebook, Google Ads, SEO specialist and keynote speaker; Mau also offers marketing strategy support & digital marketing training. Mau's Digital Marketing Plan & Social Media Plan templates are used by hundreds of marketers. Subscribe to Mau's newsletter or connect on Linkedin Instagram or Facebook