GEN ALPHA YEARS
Find below gen alpha years. Learn Generation Alpha age range and key implications for marketers. Curated by Mau. Senior Digital Marketing Specialist at eDigital.
GEN ALPHA YEARS
Gen Alpha is the first group of millennials' children, born from about 2011 until 2025. This is the first full digital native generation who are growing up with smartphones, tablets and augmented reality and virtual reality devices. They are thus quite different from us oldy Millenials.
GENERATION ALPHA YEAR RANGE
Gen alpha year rage: 2011 to 2025
Gen Alpha are people who were born between the year 2011 and the year 2025.
GEN ALPHA CHARACTERISTICS
Some of the most popular characteristics of generation alpha are:
Generation Alpha are the children of millennials.
Gen Alpha is the first generation born entirely within the 21st century.
Gen Alphas have birth dates starting in 2011, so the majority of this generational cohort are still sporting diapers, teething or have not even made it to the womb yet.
This generation starts just one year after Instagram and the iPad launched.
The generation will reach a total of 2 billion people worldwide by the time the youngest people are born in 2025.
Gen Alpha will be prone to impatience when things don't satisfy their needs quickly. Already-plummeting attention spans have reached a new low with Alphas.
Alphas are obsessed with learning, always memorising content: ie educational songs online or repeating complex facts they have learnt from their iPads.
Note: Gen Alpha could become a bunch of tech addicts, only interacting via friends approval on social media, or they could push back and rebel against the internet's influence in every aspect of their lives and look back at how much time they spend online with real confusion.
HOW TO MARKET TO GEN ALPHA
Some of the most important implications for marketers about this new generation alpha are:
Gen Alpha will expect the same interactive, responsive experiences from every brand.
If a Gen Alpha consumer is using AR to choose their products, then they will expect the same experience in all verticals.
Higher pull for multiculturalism and even further disintegration of gender norms.
81 per cent of these Millenial parents said the habits of their children (Alphas) influenced their last purchase. Source: "Understanding Generation Alpha" Study by OnePoll.
Gen Alphas are also expected to be the longest-living generation as well as the wealthiest, according to accounting firm Grant Thornton.
Last note: Is your marketing not reaching your sales targets? Stop wasting your money on marketing that is not performing? Find how you can increase your sales with our eCom boost program!
GENERATION ALPHA YEARS
was brought to you by…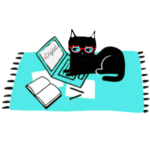 Mau is has been meowing digital marketing for 16+ years. A certified Facebook, Google Ads, SEO specialist and keynote speaker; Mau also offers marketing strategy support & digital marketing training. Mau's Digital Marketing Plan & Social Media Plan templates are used by hundreds of marketers. Subscribe to Mau's newsletter or connect on Linkedin Instagram or Facebook