HOW TO GET SPONSORSHIPS FOR YOUR EVENT
Find below how to get event sponsorships from corporations in 2020? You'll be surprised how simple it is to obtain high pay sponsors. Hundreds of event organisers and event marketers are using the below best secret tips and our sponsorship proposal template to double & triple their sponsorship dollars!
HOW TO GET SPONSORSHIPS FOR YOUR EVENT
One of the reasons businesses sponsor events is because sponsorships can be leveraged as an effective marketing and sales strategy. Business owners and marketers are ultimately looking to connect with their potential customers and existing customers in meaningful ways, whether to directly boost sales or leads, improve brand recognition, enhance their image, or all of the above.
When it comes to attracting sponsors, event managers should ask what they can offer that directly aligns with their potential sponsor's business or marketing strategy. Your event sponsorship proposal needs to prove that by financing your event, sponsors will be getting more than just exposure or extra visits to their website.
Whether you are planning an in-person or virtual event, the process of finding the right sponsor is similar.
PROCESS
GOALS
The first thing that you need to do is revise your event goals, understand what you can bring to the table, and identify how your event will provide a unique value to potential sponsors.
Tip: Have an airtight event purpose and end goal. Start by having a deep understanding of the event's purpose and end goal. Think about why you are producing it? What is the outcome you are hoping to achieve? What sets you apart from other similar events? Sponsors will be asking these questions when receiving your proposal. Doing this exercise will help you create enticing proposals that showcase your unique incentives, also, it will make you appear organized and passionate, which builds trust with your prospects.
DEFINE YOUR SPONSORSHIP CRITERIA
Defining your criteria will help you determine whether or not a company is a good fit for your event. Not only you'll be able to save time by avoiding reaching out to companies that don't align with your brand, but also you'll bring value to your existing audience by introducing them to companies that offer a product or service they are looking for.
To secure profitable and productive sponsorships, focus on identifying which associations would make great partners. Are you looking for sponsors that understand the value of event marketing? Or whose target audience matches yours in demographics and interests? You'll see how you end up with a broad range of options where you can choose from.
BUILD RELATIONSHIP WELL BEFORE YOU ASK FOR SPONSORSHIPS
Building relationships with companies before asking for their support will help you successfully sponsor your event. Going to the same events decision-makers attend, interacting with them, or attending their events are great alternatives to start building connections with these companies. Don't forget that your goal is to create a relationship that isn't an "ask" from the get-go.
RESEARCH SIMILAR EVENTS AND FIND OUT WHO SPONSOR THEM
Do your homework! Another way of finding sponsorship is to reverse engineer the process and search for events similar to yours to discover which companies offered financial support. Since these associations understand the value of event sponsorship, they very likely will keep investing in this type of marketing. Likewise, they already know that their target audience aligns with yours, which makes it easier to approach.
LIST OF POTENTIAL SPONSORS.
Based on this information, you should compile a list of potential companies that might be interested in what you have to offer. Once you have narrowed down your options, the next step is crafting a tailored sponsorship proposal that aligns with your sponsor's needs. Like any other business deal, it needs to be a win-win situation. When you have that ready, you can start doing the event outreach to your prospects. Be confident in your approach, you'll be far more successful if you're able to reflect this in your delivery. Getting funding for any type of event can be an attainable goal, it just requires a well-thought-out event strategy. To secure success, you need to find companies that align with your values. These five tips will help you identify your event purpose and goals, know what you want out of sponsorship, and get clear about the type of companies you're trying to attract.
Once you know the particulars of your event and the type of companies that you're trying to attract, you can create the list of potential sponsors that fit with your criteria. To find them, you can rely on existing tools designed to help you with this task, such as SponsorPitch, SponsorPark, Sponeasy or SponsorMyEvent. While you're listing down companies that align best with your event, remember to add any relevant data, such as the contact information of the decision-makers.
Tip: Get sponsorship suggestions from your audience. While looking for events that share your target audience, why not also ask your attendees for sponsor suggestions? This will make them feel valued because you're letting them know their opinions matter. You want to have companies in your event that resonate with your attendees, that makes them feel like they belong to the same causes. For an attendee, seeing a brand on your sponsor list that they're already familiar with makes it easier to connect with it. Ask your audience for potential sponsors.
FIND ALL RELEVANT INFO ABOUT YOUR POTENTIAL SPONSOR
Getting to know your sponsors better will help you address questions like:
Who is the key decision-maker, is there any initiator, influencer or gatekeeper you need to be aware of?
What's in it for them in the sponsorship?
How are you helping them meet their objectives?
The more information you have on each company, the better you'll be at communicating the event value in your pitch, which is essential to secure partnerships.
DEFINE THE UNIQUE VALUE FOR EACH POTENTIAL SPONSOR
A sponsor will financially support your event if there's an equal exchange of value that benefits both parties. Think about what you are offering them in return? VIP treatment? Subscriptions to a product or service from your company? In any case, you need to determine what the unique incentives that your sponsors will get from funding your event.
PRESENT YOUR CONTINGENCY PLAN
In the case of an emergency or funding falling through, your sponsors might want to know that they're safeguarded. To be prepared for all scenarios, draw up a contract with terms that benefit them if they pull out, but protect you if they do as well. Keep in mind that if you decide to move forward with no guarantee other than your word to back up their investment, it's very unlikely that any company will commit their money, causing your deal to fall apart.
USE DATA IN YOUR EVENT SPONSORSHIP PROPOSAL
Companies that sponsor events have their own financial goals, and data is important in order to predict the success of the investment.
To present the most relevant information in your sponsorship proposal, think first about why funding your event can benefit them and their customers the same way they'll benefit you and yours. Have you landed some big clients lately? Do you have a new product on the horizon?
Use this opportunity to show your sponsors your biggest wins. Rail them in with strong data visuals that outline relevant facts, figures, dollar amounts, and anything else "shiny" and enticing about your event. Make sure to keep your data up to date for when you present it in your proposal.
REACH OUT TO THE DECISIONS MAKERS AND OTHER KEY STAKEHOLDERS
When reaching out to companies, don't "cold pitch" sales associates who can't help you and probably won't pass your information along. Also, don't randomly message people at the company in hopes they'll put you in touch with the right person.
These approaches are just a waste of time and it will not help you attract your potential sponsor, at least not in a good way. There are several decision-makers for event sponsorships, so make sure to find the right people to communicate with and cut out the middlemen. You can start within your network and reach out to people who you already know.
It is important to understand the buying centre (see customer roles below) for your Sponsorship and craft a pitch that answers questions from all the relevant stakeholders.
Your sponsor opportunity may not be well received by others if that generates a ton of extra work or may limit other important marketing initiatives.
Have answers ready to possible questions and/or barriers coming from different purchase roles as noted in the graph below…
FOLLOW UP AFTER YOUR PRESENTATION
Once you have pitched your proposal, don't forget to follow up in a timely manner. Not having an answer back from decision-makers doesn't necessarily mean that they are not interested. They are very busy people, so it's understandable if they missed your initial emails and/or social media messages. Wait for a week or so to follow up at least once more.
Often making a quick call can be more effective than sending another email. If they don't get back to you within an acceptable time, move on with another potential sponsor. It's not recommended to put all your eggs in one basket, so don't rely solely on just one option.
FINAL NOTES
Now that you have the top tips to find potential sponsors as well as the best ways to attract them, you can feel confident about having everything you need to start reaching out to partners and securing funding for your next event!
HOW TO STRUCTURE A WINNING EVENT SPONSORSHIP PROPOSAL
Whether you're running a small networking evening for 50 people or you need a 7-figure festival headline sponsor, the principles for a winning sponsorship pitch are the same. Below are some of our top tips and information you should include on your event sponsorship proposal:
Your Story. Create an emotional connection. A video execution will be the best option to tell your story.
Mission and Vision. As mentioned before this is a key part of making your sponsor understand why you are running the event.
Audience overlay. This is only achievable once you have met with your potential sponsor and you are sure and clear of the exact audience they want to reach.
Sponsorship investment. Describe how you are going to use the sponsorship dollars.
Sponsorship Opportunities: what exact exposure and brand engagement activities you will offer.
Testimonials. Add a few past partners and sponsor's testimonials who can tell a great story about working with you.
Clear contact details. Make it easy for your potential sponsor to contact you.
Get our customisable Event Sponsorship Proposal Template and open the doors to more, better and more premium sponsorship opportunities!
[testimonial_view id="4″]
This same template winning structure has been used by some of the World's Top Event Organisers to consistently land high paying event sponsorship deals.
Once you have successfully used this PowerPoint template for your next event Sponsorship Proposal, please tell us your success story :)
ABOUT THIS SPONSORSHIP PROPOSAL PLAN TEMPLATE
THIS IS A PREMIUM SPONSORSHIP PROPOSAL TEMPLATE YOU WON'T FIND ANYWHERE ELSE
This premium template on Google Slides for cross-team collaboration and includes:
✅ "Event Intro" slide
✅ "About the Event Organiser" slide
✅ "Past events' achievements" slide
✅ "About the Event Participants" slide
✅ "Event Marketing & Promotional Plan" slide
✅ "PR & Influencers Strategy" slide
✅ "Social Media Reach Plan" slide
✅ "Supporting Partners" slide
✅ "Sponsorship Packages" slide
✅ "Call to action" slide (offering "Tripwires" hooks)
✅ "Contact Info" slide
✅ "FAQ's" slide
Note: You can easily move your Proposal from Google Slides to Microsoft Powerpoint (In case you need to, most clients like to keep it on Google Slides as the benefit of edit it from anywhere, even from your phone using the Google Slides App)
  Instructions within the template.
FREE BONUS – FOR A LIMITED TIME!
PREMIUM EVENT BUDGET TEMPLATE
When you purchase this template you will also get a professionally crafted Event Budget Template on Google Sheets ready for cross-team collaboration. This event budget template includes separate sheets and charts for projected and actual budget and a sheet for comparison of your projected and actual expenses.
Yes, that's right! you will get two templates for the price of one!
This template can also be used when re-engaging current sponsors. The last thing you want is for your sponsors to fully pull or reduce sponsorship dollars from your event. Hard-to-get sponsors can decide to withdraw sponsorship from you even if they are not presented with the right information, insights or results from their latest participation. It is important you have your sponsorship proposal template updated and not just copy-paste what you presented the last time.
[testimonial_view id="5″]
SUCCESSFUL EVENT  SPONSORSHIP PROPOSALS ARE MADE IN GOOGLE SLIDES…
While there might be other far "cooler" presentation tools you could use; first and foremost you want to ensure all recipients can easily open and access your event sponsorship proposal.
Google Slides presentations are fast and easy to access and most marketers and business owners ( the decision-makers for sponsorship dollars) are familiar with them.
You can create a great first impression by offering your event sponsorship opportunities in a format that it is easy for potential sponsors to receive, open and pass to other stakeholders.
Top benefits of using Google Slides for your Event Sponsorship Proposal:
Access your presentation from anywhere in the World. Just login to your Google account.
Send a link to your presentation, instead of sending a heavy email with the presentation attached to it. Sometimes presentations with heavy images affect deliverability and recipients will not receive your Event Sponsorship Pitch Deck.
Google Slides software offers hundreds of very useful add-ons such as Unsplash (free stock photography) and others.
Craft your "only one" Master Template on Google Slides and replicate your master presentation template into different unique proposals for unlimited potential sponsors.
Google Slides presentations are fantastic for cross-team collaborations as you can grant access to key stakeholders who need to input into your presentation ie. event managers, designers, creative agencies, marketing assistants, event assistants, etc.
Last Tip: some sponsorship deals decisions are taken by mutual agreement of different stakeholders so you need to also ensure your Google Slides presentation looks nice even if it is printed black and white.
GETTING THIS TEMPLATE IS FAST, SECURE AND EASY!
Go to the Paypal checkout and pay. It's fast, secure and easy!
Once payment is completed, Paypal will automatically redirect you to our confirmation page with the link to the template on Google Slides
You can always contact us if you have any questions or issues
With limited time, you do not want to waste your time trying to convince a potential sponsor. If they do not really see the value, that's ok, then you move on fast and secure a meeting with another potential sponsor.
Did you find a lot of value on this article? You can make a donation and support us this way too :)
HOW TO GET SPONSORSHIPS FOR YOUR EVENT
was brought to you by…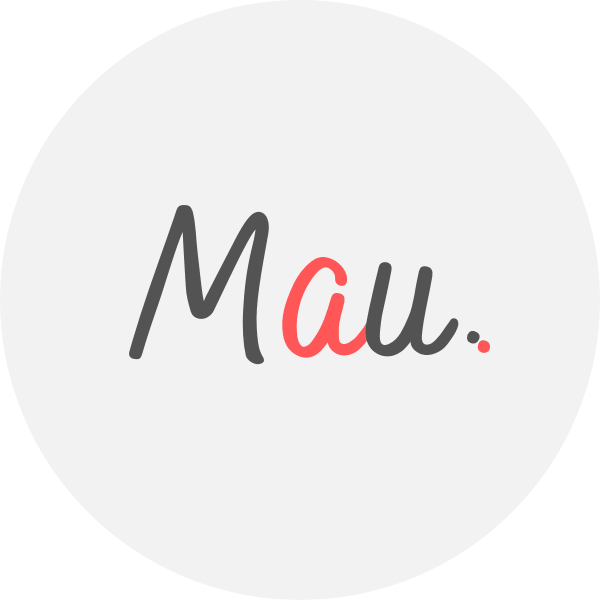 Mau is a Senior Digital Marketing Specialist with 15+ years helping clients solve their digital marketing challenges. Mau is a certified Facebook & Adwords Professional, Certified SEO Consultant and industry speaker. Mau trains marketers via Strategy Workshops & Training Sessions inc his popular Digital Marketing Plan & Social Media Plan templates. Subscribe to Mau's e-newsletter connect on LinkedIn Instagram Facebook
eDigital – Australia's "Digital Marketing" Destination