THE NEW VISA LOGO PNG 2021
Download the new latest Visa logo png transparent 2021. Need support with your marketing? Contact us today!
LATEST VISA LOGO PNG 2021 – TRANSPARENT
VISA LOGO TEXT FONT BLACK PNG- TRANSPARENT BACKGROUND
Click on the below Visa logo to get the full size!
VISA LOGO WHITE TEXT BLUE BACKGROUND
SMALL VISA LOGO WHITE AND BLUE 
OTHER LOGOS
Final tip: Is your marketing not bringing the sales you want? Would you like to stop wasting your money on ads not performing? Find how you can increase your sales with our eCom boost program!
NEW LATEST VISA LOGO PNG 
was brought to you by…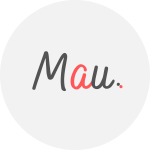 Mau is a Senior Digital Marketing Specialist with 15+ years helping clients solve their digital marketing challenges. Mau is a certified Facebook & Adwords Professional, Certified SEO Consultant and industry speaker. Mau trains marketers via Strategy Workshops & Training Sessions inc his popular Digital Marketing Plan & Social Media Plan templates. Subscribe to Mau's e-newsletter connect on Linkedin Instagram Facebook