HOW TO WRITE AN APOLOGY LETTER OR EMAIL TO A CUSTOMER
Find below how you should write an apology letter or email to a customer. Written by Mau, a Senior Digital Marketing Specialist at eDigital.
🔥 Trending > How to write the best customer service plan
HOW TO WRITE AN APOLOGY LETTER OR EMAIL TO A CUSTOMER
Below are our top tips and steps when writing an apology letter or email to a customer for an error, mistake or failure.
STEPS
Acknowledge the error. The first aspect a customer wants to hear is that you have acknowledged the error
Accept full responsibility for the mistake.
Acknowledge your customer's pain. This is where you can show you can put yourself in the shoes on your customer and imagine how painful or uncomfortable the issue is for her.
Do not make excuses.
Confirm what steps you are taking to fix the error. Do not overdo it, just a couple of key things that will minimise the error to happen again in the future. If your error caused pain to millions of customers, you may want to expand and provide a full explanation of actions taken to fix it.
Offer a great resolution for your customer – if any – This could be a paid return, a refund, a gift card, a free voucher, a free invitation to a special event.
Confirm how valuable is the relationship for you. Close up with a confirmation of how valuable is to have the customer your business.
Thank your customer for reading your apology. People are busy and they are not actively seeking to read apologies so thank him/her for taking the time away from their valuable time.
The golden question: Should you ever retract from an apology to a customer?
If you have done due diligence and consult with all stakeholders involved in the issue, you should be in a position to make an informed decision for having sent an apology letter or an apology email to a customer or to all your customers.
🚀 Most view today > The worst social media campaign fails that went wrong
THE WORST EXAMPLES OF APOLOGY EMAILS TO CUSTOMERS
REAL STATE APOLOGY FOR NOT SHOWING UP TO AN SCHEDULED INSPECTION WITH A CUSTOMER
"Firstly I would like to sincerely apologise to you for any inconvenience we have caused you, it is certainly not our intention, and your assumption that we have no respect for other people's time is far from the truth. The issue here was caused by an error in our computer system that showed the viewing was cancelled and that text messages had been sent to registerers advising of such. We found out later that this did not happen and have reported the error to the system suppliers. We conduct hundreds of viewings every month and I am proud to say that we have a very good record of timely attendance, as we have a huge respect for people taking time out of there work day to attend these viewings" David Forrest-Managing Director, First National Real Estate.
What could have been done better:
If you fuck it up to a customer, never write back saying it is an "assumption" that the customer feels disrespected.
Do not use the word "proud" in an apology. Do not brag about yourself when you are supposed to be sorry about your mistake.
LIONEL MESSI APOLOGY TO FANS
Argentinian football player Lionel Messi apology to fans after handing in a transfer request in 2020, only to stay on at the Camp Nou after a dispute with the club:
"I accept responsibility for my mistakes. If they existed, it was only to make a better and stronger Barcelona. I wanted to send a message to all the members and Cules that follow us. If any of them were offended by something I said or did at any moment, let them be in no doubt that I did it while always thinking about the best thing for the club" Lionel Messi.
What could have been done better:
By using the phrase "If they existed" Lionel Messi is pretty much confirming he still believes he did not make mistakes, making sound extremely fake he actually can take responsibility for mistakes he does not seem to accept.
If you are going to accept a mistake, just accept it. There is no need to add an "if" on it.
⭐️ Popular read > Poor email examples that went bad
BEST APOLOGY LETTER TO CUSTOMERS EXAMPLES
An Open Letter from Mark Zuckerberg 2006
We really messed this one up. When we launched News Feed and Mini-Feed we were trying to provide you with a stream of information about your social world. Instead, we did a bad job of explaining what the new features were and an even worse job of giving you control of them. I'd like to try to correct those errors now.
When I made Facebook two years ago my goal was to help people understand what was going on in their world a little better. I wanted to create an environment where people could share whatever information they wanted, but also have control over whom they shared that information with. I think a lot of the success we've seen is because of these basic principles.
We made the site so that all of our members are a part of smaller networks like schools, companies or regions, so you can only see the profiles of people who are in your networks and your friends. We did this to make sure you could share information with the people you care about. This is the same reason we have built extensive privacy settings — to give you even more control over who you share your information with.
Somehow we missed this point with News Feed and Mini-Feed and we didn't build in the proper privacy controls right away. This was a big mistake on our part, and I'm sorry for it. But apologizing isn't enough. I wanted to make sure we did something about it, and quickly. So we have been coding nonstop for two days to get you better privacy controls. This new privacy page will allow you to choose which types of stories go into your Mini-Feed and your friends' News Feeds, and it also lists the type of actions Facebook will never let any other person know about. If you have more comments, please send them over.
This may sound silly, but I want to thank all of you who have written in and created groups and protested. Even though I wish I hadn't made so many of you angry, I am glad we got to hear you. And I am also glad that News Feed highlighted all these groups so people could find them and share their opinions with each other as well.
About a week ago I created a group called Free Flow of Information on the Internet, because that's what I believe in – helping people share information with the people they want to share it with. I'd encourage you to check it out to learn more about what guides those of us who make Facebook. Today (Friday 9/8) at 4pm edt, I will be in that group with a bunch of people from Facebook, and we would love to discuss all of this with you. It would be great to see you there.
Thanks for taking the time to read this,
Mark
💚 People are loving > The top reasons why good people do bad things
NEXT
Need a hand with your customer service? Book a training session. Contact us today!
Last note: Is your marketing not reaching your sales targets? Stop wasting your money on marketing that is not performing? Find how you can increase your sales with our eCom boost program!
HOW TO WRITE AN APOLOGY LETTER/EMAIL TO A CUSTOMER
was brought to you by…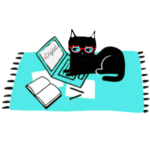 Mau is has been meowing digital marketing for 16+ years. A certified Facebook, Google Ads, SEO specialist and keynote speaker; Mau also offers marketing strategy support & digital marketing training. Mau's Digital Marketing Plan & Social Media Plan templates are used by hundreds of marketers. Subscribe to Mau's newsletter or connect on Linkedin Instagram or Facebook
,