THE TOP 25 MOST POPULAR AUSTRALIANS ON INSTAGRAM IN 2021 – RANKING LIST
Who are the most popular 25 Australians on Instagram in 2021? Find out the top list of the most followed Australians on Instagram. Curated by MAU. Senior Instagram marketing specialist at eDigital. Follow us on Instagram: @eDigitalagency & @eDigitalphotos
THE TOP 25 AUSTRALIANS WITH THE MOST FOLLOWERS ON INSTAGRAM IN 2021 – RANKING LIST
Who are the most popular Australians on Instagram by the number of followers?
Check below the 2020 ranking list of Australians with the most followers.
Many Australians entered this year "Most followers on Instagram" list, yet few ones sit high above the frou-frou and have become a key conduit of Influencer Marketing dollars in Australia and overseas.
These popular Australians on Instagram are still not quite as some of the World's Instagram stardom celebrities such as Selena Gomez, Cristiano Ronaldo, Arianna Grande, Lionel Messi, Beyonce or Justin Bieber with hundreds of millions of Instagram followers. Even some of the World's most popular computer-generated Instagram celebrities may have more followers than some of these Australians on this list.
THE MOST POPULAR AUSTRALIAN ON INSTAGRAM RANK – THE DEBATE
While some people believe Instagram stardom relies heavily on "human objectification" ("Look at my ass, fake eyelashes or my fake lifestyle") others believe this objectification is valid and acceptable.
"There are legitimate criticisms to be made about social media influencers, such as the celebration of unrealistic lifestyles, body image questions, to the rampant consumerism promoted, but often the genuine entrepreneurialism of those involved are dismissed in a highly gendered manner. Building a substantial social media following and then successfully monetising the platform is not achieve as vaciously or simply as many assert or assume. It requires creative skill, effort and labour, and the aesthetics that sell are constantly on the move." Natasha Gillezeau wrote on Australian Financial Review.
Marketers – who decide budgets to be invested on Instagram influencers – will need to define how to choose Instagram collabs as the platform and its top celebrities are more scrutinised for the quality of their content presented.
Not saying more, I hope you enjoy checking this ranking list out and decide by yourself who is worth having a look or a potential collaboration.
WHO IS THE MOST POPULAR AUSTRALIAN ON INSTAGRAM?
Chris Hemsworth is the most popular Australian on Instagram in 2021
WHO IS THE FASTEST CLIMBER ON THIS LIST?
Lazar Beam with 2.3m followers acquired more than 1.3 million Instagram followers in the last year, moving to position 30 from position 80 last year.
THE 25 MOST POPULAR AUSTRALIANS ON INSTAGRAM – RANKING 2021 LIST
m = million; k=thousand. Last update: Oct 2020
Chris Hemsworth 44 m Instagram followers. Film, actor. Winner! the most popular Australian on Instagram by the number of users following his account.📈 Gained 2.5 million followers in 2020 and 27 million followers in 2019.
Hugh Jackman 29m Instagram followers. Film, actor.
Margot Robbie 21m Instagram followers. Film, actress, producer. 📈 Gained 1 million followers in 2020
Katherine Langford

17.5m Instagram followers. Film, actress. 📈 Gained 1 million followers in 2020

Ruby Rose 15.7m Instagram followers. Film, actress, fashion model, tv presenter.
Iggy Azalea 14m Instagram followers. Rapper, music singer. (Deleted Instagram account in  May 2019 amid her nude photo leak) but the account is back up running.
Liam Hemsworth

13.7m Instagram followers. Film, actor. Lost 300k followers in 2020.

Kayla Itsines 12.6m Instagram followers. Top fitness trainer, book author.
Miranda Kerr 12.3m Instagram followers. Fashion model.
Tammy Hembrow 11.6m Instagram followers. Model.
"While some of the most popular australians on Instagram are currently actors/actresses and fashion models, this may change in few years. Young popular content creators are coming out from other video platforms such as Tiktok, Twitch or Mixer Watch out for new influencers and celebrities from these emerging platforms." MAU. Senior Digital Marketing Specialist at eDigital
Learn how to brief an Australian Instagrammer like a pro!
Must read > Top Australian stars on Tiktok – Ranking list
Read >> Best Instagram Marketing Courses
Continue >>  26-50 RANKING – LIST
A quick question for you:
How much of your time and money with Instagram Marketing is actually generating benefits for your business?
Is it really worth spending your limited time promoting your Instagram account when you know you do not even own it
Would you better off pivoting your marketing resources to other areas?
I see this ⛔️  MASSIVE ISSUE ⛔️  many times!
Many new business owners, entrepreneurs and marketers naively think the more noise they create on Instagram, the more likely potential customers will like their brands and buy. Does that sound like you? That's ok.
You can always change the way you see Social Media Marketing by starting a successful social media strategy.
✅  Once you have your social media strategy defined, many things will make more sense and I will assure you will look at Instagram Marketing in a far different new way. In fact, a well-crafted strategy will:
✔︎ Free up valuable time
✔︎ Make you produce far less but better quality content and,
✔︎ You will get greater results as followers and customers will notice.
If you believe you have a creative, passionate and curious mind, I invite you to read my article about How to write a killer Social Media Strategy. I guarantee you will start doing Social Media Marketing in a far more meaningful and effective way.
😀
Do you require Social Media training for you or your team? Contact us today.
Wanna know who are the most popular Australian female Youtubers? ⬇️
Continue >>  26-50 RANKING – LIST
Read > How to vet influencers for a successful campaign
How does this list compare with the most popular Australian Youtubers?
Continue >>  26-50 RANKING – LIST
The most popular Australians on Instagram influence thousands of consumer choices from what they buy, where they go on holiday, what causes to donate to, what to wear, what companies to follow and what to eat and how to be healthy. No doubt, they have the power to increase businesses sales as long as there is a right fit. Learn how to craft your social media plan or brief an influencer today!
Must read
Are you an Australian with 1 million + Instagram followers and want to be listed on our list? Contact us today :)
Follow us on Instagram: @eDigitalagency & @eDigitalphotos
Continue >>  26-50 RANKING – LIST
Need digital marketing support or training? Contact us below ⬇
This article was brought to you by…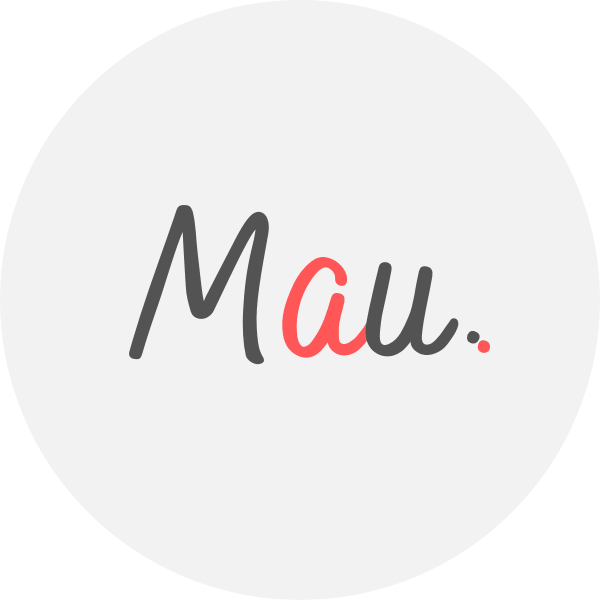 Mau is a Senior Digital Marketing Specialist with 15+ years helping clients solve their digital marketing challenges. Mau is a certified Facebook & Adwords Professional, Certified SEO Consultant and industry speaker. Mau trains marketers via Strategy Workshops & Training Sessions inc his popular Digital Marketing Plan & Social Media Plan templates. Subscribe to Mau's e-newsletter connect on LinkedIn Instagram Facebook
eDigital – Australia's "Digital Marketing" Destination