THE TOP 10 MOST POPULAR AUSTRALIANS ON INSTAGRAM IN 2022 – RANKING LIST
Who are the most popular 10 Australians on Instagram in 2022? Find out the top list of the most followed Australians on Instagram. Curated by Mau, a Senior Instagram marketing specialist at eDigital.
eDigital on Instagram: @eDigitalagency & @eDigitalphotos
You can also jump to the 11-25 Ranking list
THE TOP 10 AUSTRALIANS WITH THE MOST FOLLOWERS ON INSTAGRAM IN 2022 – RANKING LIST
Who are the most popular Australians on Instagram by the number of followers?
Check below the 2022 ranking list of Australians with the most followers.
Many Australians entered this year's "Most followers on Instagram" list, yet few ones sit high above the frou-frou and have become a key conduit of Influencer Marketing dollars by Australian marketers.
These popular Australians on Instagram are still not quite as some of the World's Instagram stardom celebrities such as Selena Gomez, Cristiano Ronaldo, Arianna Grande, Lionel Messi, Beyonce, Charlie D'Amelio or Justin Bieber with hundreds of millions of Instagram followers. Even some of the World's most popular computer-generated Instagram celebrities may have more followers than some of these Australians on this list.
THE MOST POPULAR AUSTRALIAN ON INSTAGRAM RANK – THE DEBATE
While some people believe Instagram stardom relies heavily on "human objectification" aided with surgical procedures: lifted buttocks, fake eyelashes, augmented lips; others believe this objectification is valid and acceptable.
"There are legitimate criticisms to be made about social media influencers, such as the celebration of unrealistic lifestyles, body image questions, to the rampant consumerism promoted, but often the genuine entrepreneurialism of those involved are dismissed in a highly gendered manner. Building a substantial social media following and then successfully monetising the platform is not achieve as vaciously or simply as many assert or assume. It requires creative skill, effort and labour, and the aesthetics that sell are constantly on the move." Natasha Gillezeau wrote on Australian Financial Review.
Marketers investing in influencer marketing – as part of their social media strategy plan – will need to define how to choose Instagram collabs as the platform and its top celebrities are more scrutinised for the quality of their content presented.
Not saying more, you are about to enjoy checking this ranking list out and decide by yourself who is worth your influencer marketing dollars and exclusive brand collaborations.
Jump to the 11-25 Ranking list
WHO IS THE MOST POPULAR AUSTRALIAN ON INSTAGRAM?
That was the question I asked myself while I was completing the ultimate driving Brisbane to Cairns road trip visiting the best stops for a few months and having plenty of time to enjoy some of their content.
I invite you to check out these most-followed Aussies on Instagram and if they fit with your brand goals do not be shy to contact them for brand collaborations.
🔥 Trending > The most-followed female fitness influencers and personal trainers on Instagram
THE 10 MOST POPULAR AUSTRALIANS ON INSTAGRAM – RANKING 2022 LIST
m = million | k=thousand
🐳 Marketers are reading > The most-followed British celebrities on Instagram
10: Miranda Kerr 12 million followers
Fashion model.
Sydney born, the Aussie ex-Victoria secret angel, David Jones beauty ambassador and model, Miranda also owns Kora Organics, her organic cosmetic brand with products that apparently offer quartz energy. The "crystal quartz" magic may also be helping her boost her Instagram following count.
Film, actor. Lost 400k followers in 2020.
Is Liam piggybacking from his older bro fame? His acting role as "Josh Taylor" in the dull Australian soap opera: Neighbours may have given him its own deserved fame? maybe. Lately, he has been on the news as he was forced to quit his vegan diet after suffering kidney stones. With his brother Chris, he is currently one of the Australian Childhood Foundation ambassadors.
Editor's choice > The best time to post on Instagram
Model.
Do some Australians have unrealistic expectations of beauty? Instagram's Photoshop retouching "Queens" may be the ones to blame, but regardless, they are getting the fame and influencer dollars from top companies, especially top luxury high fashion brands.
Tammy Hembrow has collaborated with top brands and also promotes her own fitness clothing brand Saski and her Tammy Fit app.
🤓 You will also like > The best Instagram virtual assistants
Top fitness trainer, book author.
Born in Adelaide, Australia (Greek parents), Kayla Itsines is a fitness personal trainer and author of the popular Bikini Body Guides, and founder of the meal-planning and workout app: Sweat with Kayla. Notably, she collaborated with Apple for an Apple Watch marketing campaign in 2015.
👍🏼 Top read > The world's most-followed sports athletes on Instagram
6: Iggy Azalea 15 million followers
Rapper, music singer. (Deleted Instagram account in  May 2019 amid her nude photo leak) but the account is back up running.
Not really my type of music but there you go, this popular Aussie singer/rapper has done it, she achieved the dream of many Aussie teen girls who want just fame and money.
Jump to the 11-25 Ranking list
✔️ Popular read today > The most-followed Australian women on Youtube!
5: Ruby Rose 17 m Instagram followers
Film, actress, fashion model, tv presenter.
Ruby Rose is an Australian model, actress and TV presenter. Netflix "Orange is the new black" tv series brought her instant popularity and she has worked with brands including Milk and Honey (Australian Fashion brand), Urban Decay Cosmetics, Maybelline New York Cosmetics and Nike.
Not hitting your sales targets? Are your ads not performing? Get an expert marketer to support you the whole year and help you boost your sales today!
⚡️ Popular > The most followed British celebrities on Instagram
Film, actress. 
Born in Perth, Western Australia; Katherine is one of the most popular Netflix stars for her acting roles as Hannah Baker on 13 Reasons Why and show her sword killing skills as Nimue on Cursed series and already booked in for Avengers 4. With over 200 million Netflix subscribers watching her roles, no surprise this woman is one of the most followed Australian female stars on Instagram. This – sill young – Aussie girl was not even born when Amazon was founded, plenty to see from her in the years to come.
⭐️ Exclusive > How to get Instagram followers fast & free
3: Margot Robbie 23 m Instagram followers
Deleted account in June 2021 with 23.7 million followers.
Film, actress.
Born in Dalby, Queensland; Margot is a multi-award winning actress who grew up in the Gold Coast Hinterland. Top brand collaborations include Vogue magazine, top luxury brand Channel and others.
🚀 Most view today > The top TikTok Australian stars with the most followers
Film, actor.
Born in Sydney, Australia; Hugh Jackman, the popular Marvel superhero (X-Men film series: Wolverine & Logan) with his adamantium claws, singer, dancer and muti award-winning actor: Golden Globe (Les Misérables), Emmy's Tony Awards (The Boy from Oz); holds one of the most popular Instagram accounts. Hugh is married to Australian actress Deborra-Lee Furness.
😎 Most useful > How to best contact the Instagram support team
Chris Hemsworth is the most followed Australian on Instagram with 51 million followers!
Aussies can be lucky this dude did not end up dancing as a career and instead stick to his "Thor" character. He has never encountered a shark, but that did not stop him from appearing in a documentary about sharks by National Geographic. Whatever he says about sharks does not matter, people want to see Thor again.
His mansion in the shallow hipster-healer beach town of Byron Bay, Australia will be easily paid off with his latest ambassador contracts with Hugo Boss and the Australian Childhood Foundation.
The pretty face millionaire bragged on an Instagram post about his $1 million donation to Australian bushfire victims and is now aiming to place his new app into the World's most popular fitness apps list.
Continue >>  11-25 RANKING – LIST
WHO IS THE FASTEST CLIMBER ON THIS LIST?
Lazar Beam with 2.3m followers acquired more than 1.3 million Instagram followers in the last year, moving to position 30 from position 80 last year.
A quick question for you:
How much of your time and money with Instagram Marketing is actually generating benefits for your business?

Is it really worth spending your limited time promoting your Instagram account when you do not even own it?

Would you better off pivoting your marketing resources to other areas?
Just posting on Instagram will not result in boosting your sales and CLV (customer lifetime value). 
I see this ⛔️  MASSIVE ISSUE ⛔️  many times!
You can change the way you do Social Media Marketing by starting a successful social media strategy.
✅  Once you have your social media strategy defined, your social media executions will make more sense as they help you reach your expected marketing goals. 
In fact, a professionally well-crafted social media strategy will:
✔︎ Free up valuable time
✔︎ Make you produce far less but better quality content and
✔︎ Get you far greater results
If you believe you have a creative, passionate and curious mind, I invite you to read How to write the best Social Media Strategy to do Social Media Marketing in a far more meaningful and effective way. 😀
👍🏼 Marketers are reading > How to vet influencers for a successful campaign
How does this list compare with the most popular Australians on Youtuber?
The most popular Australians on Instagram influence thousands of consumers and their choices. No doubt, these top Australian stars on Instagram have the power to increase businesses sales. Learn how to craft your social media plan or brief an influencer today!
Are you an Australian with 1 million + Instagram followers and want to be listed on our list? Contact us today :)
Follow us on Instagram: @eDigitalagency & @eDigitalphotos
Continue >>  11-25 RANKING – LIST
Last note: Is your marketing not reaching your sales targets? Stop wasting your money on marketing that is not performing? Find how you can increase your sales with our eCom boost program!
THE MOST FOLLOWED AUSTRALIANS ON INSTAGRAM
was brought to you by…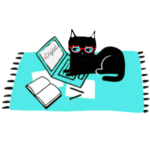 Mau is has been meowing digital marketing for 16+ years. A certified Facebook, Google Ads, SEO specialist and keynote speaker; Mau also offers marketing strategy support & digital marketing training. Mau's Digital Marketing Plan & Social Media Plan templates are used by hundreds of marketers. Subscribe to Mau's newsletter or connect on Linkedin Instagram or Facebook