THE BEST SOCIAL MEDIA MANAGEMENT SERVICES FOR FOOTBALL PLAYERS
As a professional football player, you know your social media channels have become an extremely important part of your personal power branding. However, most football players do not know how to manage and optimise their social media. That's ok. Our Social Media Management services for football players can offer you that support or training.
THE BEST SOCIAL MEDIA MANAGEMENT SERVICES FOR FOOTBALL PLAYERS
Having an agency of professionals Skyrocket your fanbase, increase your chances of major sponsorship deals eDigital offers the best Social Media Management services for football players. We will source, create, design moderate and curate your social media content.
BENEFITS FOR YOU
Some of the key benefits of hiring an Instagram Virtual Assistant in Australia are:
Increase your fan base. You know the more fans you have the more opportunities for global sponsorship deals. Look at the money paid to Cristiano Ronaldo, Lionel Messi or Neymar.
Get the best sponsors. The more fans you have the more chances you can hand cherry-pick the right sponsors.
Become a power brand. Having a professional team of Social Media Football Specialists will help you ensure all your captions and visuals are top quality and on-brand.
Reduce celebrity crisis. Twittering the wrong words can cost you millions of dollars. Knowing how to talk to a global audience requires a lot of respect for your fans. We can help you ensure your brand voice and tone are correct to the demands of multi-religions, ethnicity, race, gender, etc.
Keep your reputation in check. You do not want to be Figo (The Judas Iscariot of football). We can also offer you social media listening services and measure the global sentiment around your name and the products you sell.
Build a unique social media account. The unique expertise of your Social Media Football specialists will make sure you have a unique Social Media account other Football players cannot copy by unmercifully designing powerful branding elements.
Free up your time. You are too busy playing, training and stuck between airports and with family and business demands. We know the last thing you want is to be on social media. Delegate that job to us.
Support to your sponsors. We will publish the content you have agreed with your team or sponsors to respond to any social media requirements agreed on your current contracts. We can also help you better negotiate future social media obligations with your team and/or sponsors.
Collaboration. Do you have a favourite designer, illustrator or videographer? We can work in collaboration with your preferred suppliers of content.
Fan engagement. When managing your social media accounts we can respond to direct messages, comments and/or tagged content. One of our social media management specialists will be responding to the most popular fans' comments and enquiries and when appropriate passing them to the right people within your team.
WHY EDIGITAL
Football/soccer only. We are crazily passionate about Football. We do not take clients on any other sports.
Top-league only. We offer support to only the Premier League, Serie A, La Liga Football players.
Certified expert social media specialist. 16+ years working in social media marketing.
Multi-language support – Our Social Media Football Managers speak 3-4 languages.
 TASKS TO BE COMPLETED 
Some of the most popular tasks a Social Media Football Manager can complete for you:
Curate and publish specific content with pre-defined captions and hashtags.
Respond to comments from pre-defined accounts.
Respond to direct messages from pre-defined target audiences: ie. potential sponsors.
Create reports to be handed to you or your sponsors.
Monitor the web for controversial commentary around your sporting brand.
If you have any questions, just contact us, we will provide some guidance.
COSTS
Prices start at £ 850/week for entry-level basic management. Paid monthly – We offer a discount if you pay a yearly plan.
Check out our popular Social Media accounts:
We know the most important thing for you is to increase your global fan base and defend the reputation of your personal power brand. We will do this by ensuring we fully understand your business and brand personality before we start managing your Social Media accounts. You will have the best Social Media Football Specialist crafting a cohesive strategy and a tactical plan to support your Instagram marketing goals.
🔥 Trending > The world's most followed sporting athletes on Instagram
Are you a footballer ready to hire a social media management specialist? Contact us
Last note: Is your marketing not reaching your sales targets? Stop wasting your money on marketing that is not performing? Find how you can increase your sales with our eCom boost program!
SOCIAL MEDIA MANAGEMENT SERVICES FOR FOOTBALL PLAYERS
was brought to you by…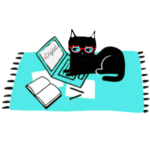 Mau is has been meowing digital marketing for 16+ years. A certified Facebook, Google Ads, SEO specialist and keynote speaker; Mau also offers marketing strategy support & digital marketing training. Mau's Digital Marketing Plan & Social Media Plan templates are used by hundreds of marketers. Subscribe to Mau's newsletter or connect on Linkedin Instagram or Facebook