HOW TO DO COMPETITIVE ANALYSIS IN MARKETING 2021
Find below how to do a marketing competitive analysis in 2021. Get the steps and instructions to easily complete a competitive analysis for your marketing strategy. Brought to you by Mau, a Senior Mailchimp Marketing Specialist at eDigital.
HOW TO DO COMPETITIVE ANALYSIS IN MARKETING 2021
WHAT IS COMPETITIVE ANALYSIS IN MARKETING?
Every company has a competitive challenge and the type of challenge your company is in will determine how you think about competition.
1. Your brand vs the category
You can have dozens of competitors but that does not mean they are in conflict with your company. Your competitors can be in different sizes with different strengths and strategies. You all can be in competition against the Category you all want to expand and make it more attractive to consumers who have never tried it.
Example: All the new food delivery apps needed to compete against the category by persuading customers using an app is easier than calling a restaurant.
Most startups are in a conflict against the category. A status quo in the market – or some other type of barrier to adoption has to be overcome for your startup to be successful. Normally, startups engage in trench warfare to grind against the status quo over time. Online ordering for food delivery went from a very fringe thing to a completely normal thing. Occasionally, global events – like the pandemic – provide catalysts to growth as well. Just talk to any telemedicine startup, grocery delivery service, or remote work tool about what happened to them when the pandemic started. The technology already existed but consumers needed a forcing need to accelerate adoption.
If your main goal is to grow the category and make people want its value proposition, obsessing over competitive brands isn't very helpful. You should be focused on your customers. If your offering is expanding the category faster than other competitors, eventually, you may be able to acquire those competitors or made them irrelevant. If any competitor working to grow a category is being materially more successful than another, you may shift into any of the below two types of competition.
2. Your brand vs another brand
In many markets, companies fight vehemently against competitors. Companies are embroiled in a Red Queen effect, where each company is trying to out-innovate or outwork others in the market to gain market share. Think of Uber vs. Lyft as a recent example. Startups frequently think they are in this type of conflict when they are not. A few startups emphatically compete before they are even sure the category will be successful. In many of those cases, it would be better to cooperate and grow the category faster by being coordinated. Stripe and Shopify are interesting examples of this. The categories of eCommerce and online payments are growing so fast that instead of competing with each other, they have tightened their partnership to make sure the category continues to grow quickly. Uber and Lyft however tracked each other's moves and responded in kind to new product launches, pricing changes, and market launches. Both of these moves look correct in hindsight. Uber and Lyft's market, while growing fast, would ultimately be capped by consumer transportation needs, and lean toward a winning take most model due to the strength of the local network effects involved in the model. While Uber and Lyft have been competitive, they ultimately saw value in presenting a unified position on local regulations and working together to ensure its services would remain available throughout cities worldwide. So your brand vs another brand can change depending on the fight to 1. "Your brand vs the category".
3. Your brand vs your company
The third type of competition within a company is one many founders and employees seem to forget: competing with themselves. In this type of conflict, the primary fear of the company is not that the market doesn't unlock or that a competitor will take your opportunity; it's that the opportunity isn't realized because the company cannot execute on the strategic vision. This type of conflict can happen for many reasons:
Internal politics
Lack of focus
Execution issues e.g. technical and process debt
Investors frequently call this "execution risk." A company in conflict with itself means the vision is definitely technically possible (hence, not technical risk), but the company struggles to build toward it either due to being unfocused, people internally competing vs. cooperating, or building is very difficult due to technical or process issues. These types of companies can be appealing to certain types of executives who think they can fix the underlying execution issues. The reason for this is that if these companies do everything right, they win.
The type of competition you are facing affects a lot of how you build and what you focus on as a company. Spending some time to think through what the real competition is can help focus the company on the right activities to win. This can affect:
How much you invest in marketing
The focus of the product roadmap
Organisational structure
Understanding these basics of a competitive analysis is where the real marketing leverage is in growing a company.
Need competitive analysis support? Contact us today!
Final tip: Is your marketing not bringing the sales you want? Would you like to stop wasting your money on ads not performing? Find how you can increase your sales with our eCom boost program!
HOW TO DO MARKETING COMPETITIVE ANALYSIS
This article was brought to you by…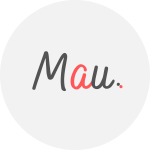 Mau is a Senior Digital Marketing Specialist with 15+ years helping clients solve their digital marketing challenges. Mau is a certified Facebook & Adwords Professional, Certified SEO Consultant and industry speaker. Mau trains marketers via Strategy Workshops & Training Sessions inc his popular Digital Marketing Plan & Social Media Plan templates. Subscribe to Mau's e-newsletter connect on Linkedin Instagram