THE BEST 9 BUSHFIRE RESISTANT HOUSE DESIGN IDEAS 2020
Find below the best 8 bushfire resistant house design ideas in 2020. Curated by MAU. Senior Digital Marketing Specialist at eDigital.
Support eDigital! 
Make a donation towards "always-free" content. Takes only one minute. Thank you 
Follow MAU. on @mau.mar_ and eDigital @eDigitalPhotos | @eDigitalAgency
THE BEST 9 BUSHFIRE RESISTANT HOUSE DESIGN IDEAS AND EXAMPLES IN 2020
The reality: The current method of house building in the Australian bush no longer works!
The Australian government will now have to review and allow different alternatives and ways for bush-fire resistant house building.
It is now time for the Australian government to re-think and allow different bushfire resistant home design and building to be accepted.
Anyway, the first step is to know what type of bushfire resistant house design ideas and examples are possible.
I hope the below bushfire resistant home design ideas and example provide hope and inspiration to not only remote marketers but any other human living on the Australian bush.
BUSHFIRE RESISTANT TIMBER HOUSE – AIREYS RAMP HOUSE – IRONS MACDUFF – AIREYS INLET GREAT OCEAN ROAD VICTORIA AUSTRALIA 
BUSHFIRE RESISTANT ROOF – BELLBIRD RETREAT HOUSE – STEENDIJK ARCHITECTS – KILLARNEY, GOLD COAST HINTERLAND, QUEENSLAND, AUSTRALIA 
This house design offers a defense system against forest fires. The role of the roof as introducing a sprinkler system in addition to being the capstone to the vertical lines. The metal coatings are also designed on the basis of "high risk of fire" in the area, in fact, paints used are also resistant to fire long-range and a network of small sprinklers are installed to soak the outside in case of need.
KARRI FIRE HOUSE – BUSHFIRE RESISTANT HOUSE DESIGN EXAMPLE
Designed for a professional fire fighter and his family, the Karri Fire House is an exemplar of affordable construction for extreme levels of bushfire attack. Sited in a Eucalyptus diversicolor (Karri) forest, south of the town of Denmark WA, this house conserves and celebrates its remarkable setting by prioritizing bushfire resilience above vegetation clearing. It does so by achieving a Bushfire Attack Level of BAL-40 through the industrial design of architectural components and the integration of technologies and materials from commercial construction and fire fighting apparel.
With a thorough understanding of AS3959 – the Australian Standard for Building in Bushfire Prone Areas – the architects and client have, together, developed a highly integrated design wherein energy efficiency and bushfire safety features are cross-purposed. Here bushfire shutters are used on a daily basis for sun, glare and insect control. The spatial planning of the house links the daily pattern of life to the performance of the shutters which slide between full and half-width structural steel bays on the north (most fire-prone) elevation.
Extreme bushfire-prone areas, nationwide, are typified by being both cold in winter and hot in summer. In response, the Karri Fire House integrates fireproof cavity masonry walls and a suspended concrete floor (with fireproof insulation) to provide the necessary thermal mass for the winter seasons. Summer heat and glare are moderated by the shutters, the verandah overhang, and, importantly, the Karri forest itself.
With a highly detailed site survey by working in close collaboration with energy consultants and structural engineers this cross-purposing and site-specificity has resulted in a bushfire responsive home which has been completed for less than $3000/m2 for the internal enclosed areas. The Karri Fire House thereby challenges the misconception that building to the higher Bushfire Attack Levels is cost-prohibitive – BAL 40 (40 kw/m2 exposure) being the second-highest level specified in AS3959.
The aesthetic objective of 'light resilience' is expressed through contrast – with rock-anchored heavy masonry walls – from which spring the shop-fabricated structural steel cantilevered frame. Galvanized sheet cladding and roofing not only reflects the texture of the granite outcrops and the Karri trees but also the radiant heat of bushfire. This steel shield overlays an envelope of fire-proof sarking adapted from fire-fighter's tunics to provide a second line of fire defence.
The 1400m2 steeply sloping site is immediately adjacent a nature reserve on the Bibbulmun Track and is dominated by magnificent Karri's amongst granite outcrops and features a vegetation conservation corridor on the downslope from the house.
With increasing pressure from bushfire legislators to clear sites – regardless of their biophysical value – the Karri Fire House presents a model for how the otherwise opposing goals of biodiversity conservation and bushfire safety can be reconciled with daily life.
Support eDigital! 
Make a donation towards "always-free" content. Takes only one minute. Thank you 
Follow MAU. on @mau.mar_ and eDigital @eDigitalPhotos | @eDigitalAgency
EARTH SHELTERED "WHITTLESEA HOUSE" – BUSHFIRE RESISTANT HOUSE DESIGN IDEA
Design: Sean O'Bryan. Location: Whittlesea, Victoria, Australia.
Benefit: The soil around the house is a buffer from flames and also insulates against extreme temperatures.
EARTH SHELTERED "NARWEE" HOUSE
Design: Baldwin O'Bryan Architects. Location: Narwee, Sydney, Australia
Design: Robson Rak Architects. Location: Merricks North, Melbourne, Australia.
Benefit: The use of rammed earth as a building material is perfect for any home that is located in an area that is considered a high fire risk, giving the property a 4-hour fire rating. The "rammed earth has a very low 'embodied energy' in its production and construction.
THE MUD CAVE  – MUD BRICK HOUSE DESIGN
Location: Hornsby Heights, Sydney, Australia
Design:  Issa el Khodr. Location: Bekaa Valley, Lebanon
Support eDigital! 
Make a donation towards "always-free" content. Takes only one minute. Thank you 
Follow MAU. on @mau.mar_ and eDigital @eDigitalPhotos | @eDigitalAgency
BEST BUSHFIRE RESISTANT HOME DESIGN IDEAS AND EXAMPLES
was brought to you by…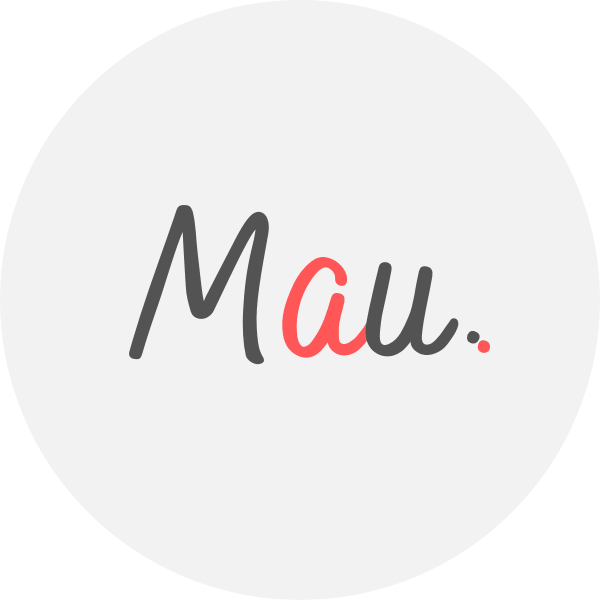 Award Winner Digital Marketer, top Linkedin Influencer, Certified Facebook / Adwords Professional, Certified SEO Consultant, StartUp Investor, Writer, Speaker. 15+ years optimising some of Australia's top brands. MAU.trains marketers via Strategy Workshops & Training Sessions inc his popular Digital Marketing Plan & Social Media Plan templates. MAU. enjoys football, Latin music & hiking while teaching Digital Marketing or completing creative photography briefs and conceptual photography assignments. Subscribe to MAU.'s e-newsletter connect on LinkedIn Instagram Facebook
eDigital – Australia's "Digital Marketing" Destination
Share your opinion below 😀 ⇓