THE BEST PHOTOGRAPHY FORMATS
Get noticeable results by choosing the best photo format. Check out these best photography formats and examples below.
Static photography is only one format option these days. Professional photographers are also producing a different type of visual creative formats. Just a few formats you can request or expect from photographers include the below.
THE BEST PHOTOGRAPHY FORMATS
Professional photographers generally offer the client direction on the best photo format. However, if you have a specific photo format, you should talk to your photographer about it.
Do you want the photos on a specific format? It is important to get your photographer to test before you use your paid talent or models.
Also, think about any extra equipment required to get the format right? Things like a specific camera or software.
Some of the most creative photo formats include:
BOOMERANG FORMAT
Boomerangs are absolutely booming on Instagram. They're quick, quirky and – let's face it – addictive AF. Not quite a video and not quite a still, Boomerangs are a string of images that flashback and forth, creating a "boomerang" effect. Boomerangs are a great entertaining way to add a Lil' fun and action to your summer marketing plan – think big splashes, clinking glasses and twirling sundresses. Delightful!
STOP MOTION FORMAT
Stop Motion videos are a compelling way to "Instagram" the attention of your social media followers. This technique is already trending on social media – even Instagram has incorporated a camera tool that allows you to take a long series of photos, turning them into a stop motion video that you can post on your Stories. So if you're not already on the stop motion train, you better get a move on. Stop motion can work for almost any subject. People, cars, food: if it can move, it can be made into stop motion! This technique is great for nailing those foodie briefs or adding a unique spin to step by step recipes. You could even make two products do the Cha Cha Cha if you wanted to! Just make sure your content reflects the concept that you're trying to put into (stop) motion.
SLOW-MOTION FORMAT
Also called Slow-Mo is a very cool video effect where it appears to be moving very slowly. Most recent versions of smartphones, photography and video cameras – allow content creators to play normally recorded footage at a slower speed. You might want your photographer to create some cool slow-mo videos.
CINEMAGRAPHS FORMAT
Cinemagraphs are the latest motion trend taking our socials by storm, and it's not hard to see why – these illusions are seriously thumb-stopping! Simply a still image within which a minor and repeated movement occurs. Cinemagraphs are something a little bit outside the box and are great for capturing your brand or product in a stunning summer light – think shimmering oceans and flickering bonfires. Mesmerising!

💡 Tip: It is important you learn about the best photo angles and how you can get creative using them for your specific photo format.
DRONE FORMAT
The potential for the most amazing content often lies in the least accessible of places. Thanks to drones, photographers can display your brand from an entirely different perspective – bird's eye to be specific! Shot from above, drone footage can instantly transform an otherwise regular photo or video into something truly incredible. Think sweeping shots of breathtaking beaches, stunning landscapes, or glistening oceans.
AFTER EFFECTS FORMAT
After effects is a way of producing animations and special effects in video content. After effects, high-quality compositions have been very popular for music videos, television programs, commercials and even feature films. After Effects uses a similar general workflow as most video editing software: Each project includes a collection of media assets that are arranged in layers on a timeline. Where After Effects differs from normal editors is that it is specifically designed for special effects. Although After Effects does let you perform the most common editing tasks, its real purpose is to create advanced effects and composites rather than just cutting shots together. After Effects is a tool that requires imagination from your photographer. If your photographer or content creator is wondering "how to edit in After Effects" they are probably missing the point. After Effects is like a canvas and some paint — you decide what to do make with it.
TIME LAPSE FORMAT
Since Instagram launched Hyperlapse, the app designed to capture high-quality time-lapse videos in an easy to use format.  it's no surprise to see thousands of time-lapse videos created by everyone including photographers, influencers, brands and celebrities.

💡 Tip: It is important you learn how to write a creative photography brief to get the best results.
INSTA STORIES FORMAT
Jumping on Instagram Stories is a super effective, authentic marketing move for brands. Instagram Stories are an opt-in form of content – where people can actively choose to engage – which means that the interaction you receive is more meaningful, authentic and deliberate. Plus, it gives you the feeling that they're getting a genuine, sneaky lil' peek into their world, giving your brand even more cred. Some photographers are also able to create Instagram Stories content as part of your photography brief.
360 VIEW FORMAT
Popular angle for natural landscapes, city architecture, hotel lobbies, restaurant seatings and interior decor as the viewer can see whats the ambience and atmosphere of a particular place.
PHOTO-ILLUSTRATION FORMAT
Photography can also be curated with some type of art or illustration to offer a unique result. We work with a team of graphic designers and illustrators in case you need support on this front.
STEREOSCOPE FORMAT
PANAROUND FORMAT
You can also ask a photographer to do a well-produced "Panaround" or you can try yourself with your phone by following this guide.
PHOTO-ARTY FORMAT
CONCLUSION
If you are a photographer, you can experiment with different photography formats. If you are a client who needs photography for selling your products or service, you can request your photography to provide some format examples before the photoshoot.
Ready to brief your photographer?
A really good Photography Brief must cover all details needed to ensure a successful photoshoot and offer all information and insights to help your photographer deliver the best results.
Save time and get this Premium Premium Creative Photography Brief Template you won't find anywhere else! formatted in Microsoft Word for easy customisation.
eDIGITAL PHOTOGRAPHY BRIEF TEMPLATE – SECTIONS
✔  Objectives and Goals
✔  Marketing Channels
✔  Talent Requirement
✔  Images Technical Specs
✔  Creative Examples
✔  Inspiration Board
✔  Creative Brief
✔  Location Details
✔  Photography Copyrights
✔  Shooting Dates
✔  Final Photo Delivery Details
✔  Payment Instructions
[testimonial_view id="1″]
FREE BONUS – LIMITED TIME OFFER!
When purchasing your Premium Creative Photography Brief template, you will also receive the below templates:
+ ✅ MODEL RELEASE FORM TEMPLATE
+ ✅ MODEL RELEASE CHECKLIST
+ ✅ PROPERTY RELEASE FORM TEMPLATE
+ ✅ PHOTOGRAPHY CONTRACT CHECKLIST
Yes, that's right; you will get five templates for the price of one!
GET YOUR CREATIVE PHOTOGRAPHY BRIEF TEMPLATES TODAY!
Complete your payment. It is easy, fast and secure.
Once payment completed, you will be redirected to our page where you can download the templates.
You can always contact us if you have any questions or issues.
Popular reading >> Best Client Print Release Form (Template for photographers)
This article was brought to you by…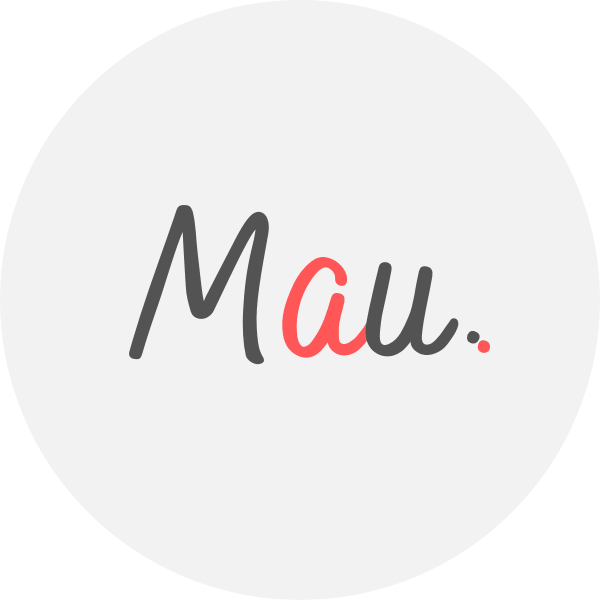 Mau is a photographer at eDigital Agency.