HOW TO GET COMPANIES TO SPONSOR YOUR EVENT IN 2020
Find below how to attract corporate sponsors for your event in 2020? You'll be surprised how simple it is to obtain high pay sponsors. Hundreds of event organisers and event marketers are using the below best secret tips and our sponsorship proposal template to double & triple their sponsorship dollars!
HOW TO ATTRACT CORPORATE SPONSORS AND BRAND DEALS FOR YOUR EVENT
Both fantastic events and the so-called "loyal" sponsors come and go. Having the perfect event is not enough to get the right sponsor. Just ask event organisers such as John Polson founder of Tropfest, Sydney's Short Film Festival or other event organisers about the challenges of securing and maintaining sponsorship dollars.
WHAT TO DO BEFORE YOU START WRITING YOUR EVENT SPONSORSHIP PROPOSAL
You've got the big event ideas, but not the big bank account. So, like most other event organisers or event marketers, you're on the hunt for a sponsor who can turn your event dreams into a reality. Before you start writing an event sponsorship proposal, make sure you have completed the below steps:
1. BE A CUSTOMER OF YOUR POTENTIAL SPONSOR
It will be a totally different story if you rock up to your first meeting with your potential sponsor and you can tell them about:
How you, your friends or family have used their products and services
What you, your friends or family love about their products and services.
Your ideas on how they can improve
Your experience when you purchase in-store and online.
Your views about their latest premium product.
Your comments about their upcoming product launch, etc.
2.  RESEARCH ABOUT YOUR CURRENT SPONSOR'S  PAST & CURRENT AFFAIRS 
Even if it is a basic analysis have a look at:
Memorise the last events they have sponsored and check results if available.
If it is a public company, look at their share price in the last ten years. read their latest results.
Check their top 2 competitors and the events they sponsor.
Start following them on social media and add comments that bring value to the conversations.
3. GET YOUR EVENT'S PROJECTIONS READY
Like any investment, sponsorship marketing is also an investment. The astute potential sponsor knows a good event to sponsor is an event that generates a lot of cash relative to the amount of capital invested and which is/will be running for many years.
A one-off event that will leave the playground in debt or loses will be impossible to pitch.
Tip: In some cases, you may think your event just breaks even or makes a low profit; that is ok, as long as you are honest with your sponsor. You may find some sponsors would be happy to help you come up with ideas on how to further monetise your event. That's why building a relationship with your sponsor even before you propose anything is so important. You may be surprised how you can utilise your potential event sponsor's network and knowledge to further assist your event's income/costs streams.
4. HAVE A MEETING AND NEVER SEND AN UNSOLICITED PROPOSAL
This is the most common error event organisers and event founders do when trying to secure event sponsorship dollars. They send an email to a bunch of potential sponsors with their event sponsorship proposal attached to it. The result? Nothing happens.
Professional marketing directors or executives who decide on sponsorship opportunities are generally too busy and will not pay attention to a random email sent from someone they have never met. It will also show you – the event organiser – have not taken the time to understand your potential sponsor unique and exact needs.
At this stage, you are not selling your event. Your only mission is to secure a meeting.
How to secure a meeting?
Call, call and call until you get your meeting.
Set reminders in your calendar to call and call until you get the meeting.
Get your potential sponsor connected on LinkedIn so it is easier for them to start to know about you.
If no luck yet, ask your friends and industry colleagues whether they know someone who works at your potential sponsor company.
Tip: If possible, make an offer of taking your potential sponsor out of the office to a really cool or never experienced activity. Maybe a new restaurant in town, a new cafe or bar near their office, etc. The idea here is to get your sponsor to like you first before they like your event proposal.
And what when I say "like you" means, they gotta believe, feel comfortable and trust you before they see your proposal. This rapport is easier to build in a neutral environment outside their offices.
Reminder: get your and your event's team fingers out of emailing an un-solicited event proposal. This is NO, NO NO!
5. BE CLEAR ON YOUR MEETING OBJECTIVE: UNDERSTAND YOUR POTENTIAL SPONSOR NEEDS
Sponsorship dollars are investments from which sponsors want a return – they are NOT philanthropic donations -. As sponsors and sponsorship dollars become harder to find, it's more important than ever you can understand what's in it for the sponsor.
Your most important meeting objective is to find the exact needs your sponsor has in terms of sponsorship opportunities.
Your potential sponsor may need/want to:
Align their corporate values to a similar event for PR and reputation purposes.
Use your event to promote a new upcoming product launch.
Shift public opinion and sentiment from negative to positive after some bad news or issues.
Increase specific product trial during your event.
Offer a great space – within your event – where they can educate their customers about some new features or new products.
Grow the database of a specific potential audience for an upcoming marketing campaign.
Invite their employees and partners to your event as part of their employee' engagement activities.
👀 Remember: Companies will not change to fit your event's needs and demands. Best sponsorship dollars come from big companies, you are just a small fish. You must be a chameleon in terms of adjusting your event to your potential sponsor needs. They will look for how you are going to tick all the boxes and will work again with you if you can bring extra deliverables they did not even expect from you.
"While working as a Marketing Manager for many years, I only reviewed event sponsorship proposals that demonstrated specific value to my brands. I am interested to review the details and plans on how the event will help us achieve our key marketing objectives – preference, credibility, sales, etc – and how the event was going to deliver on those promised benefits" MAU.
6. BUILD MOMENTUM ON SOCIAL MEDIA BEFORE YOU CONTACT YOUR POTENTIAL SPONSOR.
This means to start building your communities on whatever social media channel you decide: Facebook, Instagram, Youtube, Tiktok, LinkedIn, etc. It is important you can show your potential sponsors, your audience is already happy receiving content from you. This may include viral strategies such as running a flash mob to get your audience attention before your event.
7. SECURE IN-KIND PARTNERSHIPS BEFORE PITCHING YOUR POTENTIAL SPONSORS.
There might be some companies, government organisations, non-profits or charities you can partner with and receive products or services from them for your event. This is important because you will have some company names to present to your potential sponsors showing other companies already trust and believe in your event.
8. GET A GREAT BOARD OR DIRECTORS AND ADVISERS
Potential sponsors will look into the type of directors and advisers committed to ensuring your event will be a success. This means you should obtain support from – at least – a couple of well-known industry experts to be your official event's advisers. Your event's directors experience should also confirm the likelihood of you running a successful event.
9. SHOW PAST GREAT WORK
Is this the first time you are running your event? and feel potential sponsors will not support you as there is no event history? That's ok, you can present the great work you have accomplished in the past. If your past work is related to events in a similar field even better. Companies would love to know you have run a similar event in the past, you got experience and track record.
10. PRESENT A CLEAR MISSION AND VISION IN YOUR EVENT SPONSORSHIP PROPOSAL
Yes, potential sponsors will look at your mission and vision. This will help them decide whether or not your event will fit with their business or marketing goals.
11. USE THE "AFFECT TRANSFER" EFFECT AS PART OF YOUR EVENT'S BENEFITS
Consumers are willing to pay a premium price to buy the products or services of the company that sponsors their favourite event, celebrity or sports team. This is according to new research led by Macquarie Business School. Brands that sponsor certain events, people or teams can see consumers paying up to 60% more than a competitor's similar product. This is a great insight for event organisers, as they can pitch this as part of their sponsorship proposal.
This is called the "Affect Transfer" effect. Most people do not know the meaning of this term and sponsorship marketing decision-makers know its power when negotiating sponsorship deals.
Companies invest sponsorship dollars on key events because they know the event's positive relationship with a specific audience will translate to their brands. This phenomenon is known as 'affect transfer', whereby consumers' emotions towards an event become associated with the companies or brands that support it.
Example: 'I love Adelaide's Fringe Festival. The Fringe Festival is supported by BankSA, therefore I bank with BankSA'. This combination of exposure plus endorsement is powerful. And even though consumers know BankSA is paying to be heavily promoted during the art event, consumers will transfer the emotion they have for the art event to the bank the have chosen to use.
12. SELL AN ANNUAL PROGRAM INSTEAD OF A ONE-OFF EVENT
Even if you are running a one-off event, you can package a one year program that may include other activations including:
A set of articles that promote your event sponsor on your blog within the year.
A set of social media posts that promote your event sponsor on your blog within the year.
A set of eDM's posts that promote your event sponsor on your blog within the year.
13. ASK FOR ENOUGH MONEY
As we touched on point 3, some sponsors will only invest in your event if they see your projections are realistic. Some sponsors will not accept your event sponsorship proposal because you have not asked for enough money and they may feel your event is not financially equipped enough for the task. Ensure the numbers you present prove out and that you can back up the costs you present.
HOW TO TAP INTO THE TOP KEY SPONSOR'S MOTIVATORS
Not all potential sponsors are motivated the same way. Below you can find some of the most common motivation factors to get your potential sponsors to partner with you and support your event.
Alignment to key sponsor's corporate values & DNA. Sponsors look for relationships which have brand alignment, connect with not only with consumers but also with their employees; and are sustainable over the longer-term. The inspiration generated by your sponsorship opportunity should align with the sponsor's purpose to build a better world or at least help them express their commitment to their key values and passions.
Example: IVE Marketing agency sponsors Changing the Ratio conference as their corporate values align with the event's objectives.
Reach. Are you presenting an event that gathers thousands or millions of people where potential sponsors can participate? Companies look to reach new audiences in a very engaging or creative way. Your event may be the perfect channel for this.
Example: Bluefest is one of Australia's most visited music festivals. Sae institute of creative media – music – video – photography – sponsors the festival and offers students the opportunity to work backstage. One of the key benefits for Sae Institute is the massive reach this festival offers for engaging the school key audience who are people interested in creative media, art and technology-related careers.
Enhance community credentials. Companies welcome sponsorship opportunities that are making a specific city a better place for employees and clients to live in as this will result in increasing community credentials.
Example: Sydney property developer Aqualand, sponsors Sculpture by the Sea event in a way to amplify their support for community events that makes Sydney a better place to live and enjoy.
Staff involvement in fun and exciting ways. This can be vitally important for potential sponsors as event organisers can offer money-can't-buy experiences to build staff loyalty and ultimately harnessing their unique power as brand ambassadors.
Example: ANZ bank branch became 'GayNZ', giving their sponsorship literally a shop-front presence with full branch employees' involvement.
Long term view. Major sponsors tend to choose fewer partnerships but staying with them for more years. This means there is less churn in the sponsorship pool; it also means event organisers need to put together an extended proposal showing how the relationship can be managed and leveraged into the future. Major sponsors will review the long term view presented on your partnership proposal.
Example: Telstra has cemented a long relationship with the National Aboriginal and Torres Strait Islander Art Awards.
Break the mould in a captivating way. Companies looking for the best sponsorship opportunities will invest in your event if you can bring a totally different and new perspective to a social cause, issue or topic.
Example: Sony sponsors the HeadOn Photo Festival in Australia which their main goal is to bring diversity and different perspectives via emerging photography work.
HOW TO STRUCTURE A WINNING EVENT SPONSORSHIP PROPOSAL
Whether you're running a small networking evening for 50 people or you need a 7-figure festival headline sponsor, the principles for a winning sponsorship pitch are the same. Below are some of our top tips and information you should include on your event sponsorship proposal:
Your Story. Create an emotional connection. A video execution will be the best option to tell your story.
Mission and Vision. As mentioned before this is a key part of making your sponsor understand why you are running the event.
Audience overlay. This is only achievable once you have met with your potential sponsor and you are sure and clear of the exact audience they want to reach.
Sponsorship investment. Describe how you are going to use the sponsorship dollars.
Sponsorship Opportunities: what exact exposure and brand engagement activities you will offer.
Testimonials. Add a few past partners and sponsor's testimonials who can tell a great story about working with you.
Clear contact details. Make it easy for your potential sponsor to contact you.
Get our customisable Event Sponsorship Proposal Template and open the doors to more, better and more premium sponsorship opportunities!
⭐⭐⭐⭐⭐ AWESOME TEMPLATE
This great sponsorship proposal template won us more than 350% of our sponsorship goals. Totally recommended!
Samantha J.
Verified buyer ✅
This same template winning structure has been used by some of the World's Top Event Organisers to consistently land high paying event sponsorship deals.
Once you have successfully used this PowerPoint template for your next event Sponsorship Proposal, please tell us your success story 🙂
ABOUT THIS SPONSORSHIP PROPOSAL PLAN TEMPLATE
THIS IS A PREMIUM SPONSORSHIP PROPOSAL TEMPLATE YOU WON'T FIND ANYWHERE ELSE
This premium template on Google Slides for cross-team collaboration and includes:
✅ "Event Intro" slide
✅ "About the Event Organiser" slide
✅ "Past events' achievements" slide
✅ "About the Event Participants" slide
✅ "Event Marketing & Promotional Plan" slide
✅ "PR & Influencers Strategy" slide
✅ "Social Media Reach Plan" slide
✅ "Supporting Partners" slide
✅ "Sponsorship Packages" slide
✅ "Call to action" slide (offering "Tripwires" hooks)
✅ "Contact Info" slide
✅ "FAQ's" slide
Note: You can easily move your Proposal from Google Slides to Microsoft Powerpoint (In case you need to, most clients like to keep it on Google Slides as the benefit of edit it from anywhere, even from your phone using the Google Slides App)
  Instructions within the template.
FREE BONUS - FOR A LIMITED TIME!
PREMIUM EVENT BUDGET TEMPLATE
When you purchase this template you will also get a professionally crafted Event Budget Template on Google Sheets ready for cross-team collaboration. This event budget template includes separate sheets and charts for projected and actual budget and a sheet for comparison of your projected and actual expenses.
Yes, that's right! you will get two templates for the price of one!
This template can also be used when re-engaging current sponsors. The last thing you want is for your sponsors to fully pull or reduce sponsorship dollars from your event. Hard-to-get sponsors can decide to withdraw sponsorship from you even if they are not presented with the right information, insights or results from their latest participation. It is important you have your sponsorship proposal template updated and not just copy-paste what you presented the last time.

⭐⭐⭐⭐⭐ OUR SPONSORSHIP DOLLARS TARGET WAS SURPASSED
Before having this template we were not sure on how to present our event sponsorship opportunities. By using this template, our sponsorship dollar target was exceeded and we are now using it to bring more partners for other events. Thank you!
Nick H.
Verified buyer ✅
SUCCESSFUL EVENT  SPONSORSHIP PROPOSALS ARE MADE IN GOOGLE SLIDES...
While there might be other far "cooler" presentation tools you could use; first and foremost you want to ensure all recipients can easily open and access your event sponsorship proposal.
Google Slides presentations are fast and easy to access and most marketers and business owners ( the decision-makers for sponsorship dollars) are familiar with them.
You can create a great first impression by offering your event sponsorship opportunities in a format that it is easy for potential sponsors to receive, open and pass to other stakeholders.
Top benefits of using Google Slides for your Event Sponsorship Proposal:
Access your presentation from anywhere in the World. Just login to your Google account.
Send a link to your presentation, instead of sending a heavy email with the presentation attached to it. Sometimes presentations with heavy images affect deliverability and recipients will not receive your Event Sponsorship Pitch Deck.
Google Slides software offers hundreds of very useful add-ons such as Unsplash (free stock photography) and others.
Craft your "only one" Master Template on Google Slides and replicate your master presentation template into different unique proposals for unlimited potential sponsors.
Google Slides presentations are fantastic for cross-team collaborations as you can grant access to key stakeholders who need to input into your presentation ie. event managers, designers, creative agencies, marketing assistants, event assistants, etc.
Last Tip: some sponsorship deals decisions are taken by mutual agreement of different stakeholders so you need to also ensure your Google Slides presentation looks nice even if it is printed black and white.
GETTING THIS TEMPLATE IS FAST, SECURE AND EASY!
Go to the Paypal checkout and pay. It's fast, secure and easy!
Once payment is completed, Paypal will automatically redirect you to our confirmation page with the link to the template on Google Slides
You can always contact us if you have any questions or issues
With limited time, you do not want to waste your time trying to convince a potential sponsor. If they do not really see the value, that's ok, then you move on fast and secure a meeting with another potential sponsor.
Did you find a lot of value on this article? You can make a donation and support us this way too 🙂
HOW TO GET AND ATTRACT CORPORATE SPONSORS FOR YOUR EVENT
was brought to you by...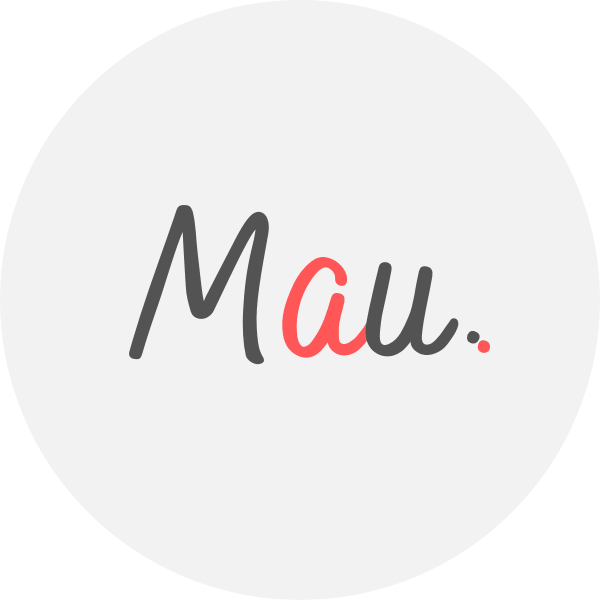 Award Winner Digital Marketer, top Linkedin Influencer, Certified Facebook / Adwords Professional, Certified SEO Consultant, StartUp Investor, Writer, Speaker. 15+ years optimising some of Australia's top brands. MAU.trains marketers via Strategy Workshops & Training Sessions inc his popular Digital Marketing Plan & Social Media Plan templates. MAU. enjoys football, Latin music & hiking while teaching Digital Marketing or completing creative photography briefs and conceptual photography assignments. Subscribe to MAU.'s e-newsletter connect on LinkedIn Instagram Facebook
eDigital - Australia's "Digital Marketing" Destination
Share your opinion below 😀 ⇓