THE BEST 11 LINKEDIN PROFILE PHOTO IDEAS & STYLES IN 2021
Find below the best Linkedin profile photo ideas, cover picture examples, tips and styles for 2021. Ideas to create and publish the best Linkedin profile image and background header. Curated by Mau, a Senior Linkedin Marketing Specialist at eDigital.
Check out > New optimal image size for a Linkedin post
THE TOP BENEFITS OF A WELL-CURATED LINKEDIN PROFILE PHOTO
Some of the top benefits for publishing a professional picture, photo or image on your Linkedin profile are:
Promote your personal brand to the thousands of people visiting your Linkedin profile.
Get easily recognised by potential clients or partners.
Show a positive welcoming personal brand image
Increase trust as people seeing your profile will know you are "a real" person
It is free so why not!
BEFORE DECIDING ON YOUR NEW LINKEDIN PROFILE PHOTO
Think about the professionals you really want to check out your profile. For example, if you are a job seeker, your target is recruiters. Think about how your new Linkedin profile picture can say about your skills, personality or style. Remember people hire for different reasons you do not necessarily have to publish a "skilled" related photo on your Linkedin Profile.
🔥 Trending > How to turn off Linkedin birthday notifications
If you are on the other hand, a sales representative or business developer might want to convey things such as "trust" or "support". If you, for example, are a CEO you might want to show you live and breathe the brand you work for.
🐳 Just in > Best Linkedin profile tips for marketers
CHOOSING THE BEST PHOTO FOR YOUR LINKEDIN PROFILE
There is no rule: different styles are being used. The best image is the one you are most comfortable with and you can always change it! You do not have to stick to the same Linkedin profile picture for life, not even for the whole year! You can alternatively use it for a specific campaign or key professional event/milestone specific purposes.
Below are some of the best Linkedin profile photo ideas curated for you.  Even some of the top popular Australians with the most followers on Instagram are using Linkedin to raise their professional profiles.
Just in > How to find your Linkedin ID
THE BEST 11 LINKEDIN PROFILE PHOTO IDEAS & STYLES IN 2021
Click on the title above ⬆  or image below ⬇ to see more examples
Updated > The best Linkedin marketing tools
Running a video ad on Linkedin? > The new Linkedin video ad sizes specifications
Click on the title above ⬆  or image below ⬇ to see more examples
Need a crash course on Linkedin marketing? >> Best Linkedin Marketing Courses
Add people to your Linkedin network in your next meeting or conference >> How to discover Linkedin users nearby
Click on the title above ⬆  or image below ⬇ to see more examples
Do you require Digital Marketing training for you or your team? Contact us today.
⚡️ Marketers are reading > The new optimal Linkedin profile cover photo size
Lastly, do not miss out on reading my article on the new best Linkedin background photo size. Ensuring you only publish the most optimal Linkedin Background image dimension. If you are not good at design, you can find some great Linkedin background image templates in Fotor photo editing tool.
👍🏼 Most read > Most optimal header image size for a Linkedin article
💡 Expert Tip: When designing your Linkedin profile photo and cover image, make sure you use the most optimal image pixel size. For example, the Linkedin cover image size is different from the Linked article header image size.
😎 You will like > How to remove an employee from a Linkedin company page
Last note: Is your marketing not reaching your sales targets? Stop wasting your money on marketing that is not performing? Find how you can increase your sales with our eCom boost program!
THE BEST LINKEDIN PROFILE PHOTO IDEAS &EXAMPLES
was brought to you by…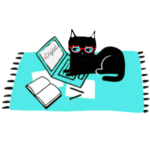 Mau is has been meowing digital marketing for 16+ years. A certified Facebook, Google Ads, SEO specialist and keynote speaker; Mau also offers marketing strategy support & digital marketing training. Mau's Digital Marketing Plan & Social Media Plan templates are used by hundreds of marketers. Subscribe to Mau's newsletter or connect on Linkedin Instagram or Facebook