THE WORLD'S TOP 10 SPORTING ATHLETES ON INSTAGRAM 2022
Find below the world's top 10 sports athletes on Instagram in 2022 list. The latest ranking list of the world's top 10 most famous and popular sports people, players, celebrities and influencers on Instagram with the most followers. Brought to you by Mau. Senior Instagram Marketing Specialist at eDigital.
Next > 11 to 20 Ranking list
THE TOP 10 MOST POPULAR SPORTS ATHLETES ON INSTAGRAM IN 2022
WHO ARE THE WORLD'S TOP 10 MOST POPULAR SPORTS ATHLETES ON INSTAGRAM IN 2022?
That is the question I asked myself while driving the "Brisbane to Cairns road trip" visiting the best stops for a few months and having plenty of time to enjoy my favourite sporting athletes on Instagram.
Last century's iconic sports athletes such as Mané Garrincha,  Alfredo Di Stéfano and even Australian boxer Lionel Rose (who still has the largest "welcome home to date" gathering record in Australian sports – 250,000 people in the streets of Melbourne celebrating his success in 1968) would have hit any social media popularity charts maybe for longer than Ronaldo.
Time has moved on and top marketers with multi-million dollar budgets are looking at this exclusive list to find sponsorship opportunities and endorsement deals.
Marketers with small budgets do not need to be stressed or find it hard to sleep if they cannot make deals with the below sporting stars on Instagram. There are other sports entertainment influencers and creators you can partner with.
Remember, sporting athletes are just one section of the sporting industry and you could partner with other players in the sports industry as per below:
Top sports athletes.
Top sports manager/couches. Their interviews get tons of views, especially on Youtube.
Top sports presenters. These are the faces covering sporting news on TV.
Top sports commentators. A sports commentator (also known as a sports announcer, sportscaster, or play-by-play announcer) gives a real-time commentary of a game or event, usually during a live broadcast. They can also be invited to a sports show to offer commentary after a popular game.
Top sports entertainers. Sports entertainers are content creators who love making funny videos about popular live broadcasted sporting games and/or matches. You can find them on Youtube, TikTok, etc.
Top rules analysts. In the last decade, live sports broadcasters began to increasingly employ rules analysts to explain penalties and controversial calls, and analyse instant replay reviews to predict whether a call/fault will or will not be overturned. These rules analysts are typically former referees.
THE TOP 10 MOST-FOLLOWED SPORTS ATHLETES ON INSTAGRAM – RANKING LIST 2022
Check below the 2022 ranking list of sporting athletes with the most followers on Instagram.
Into yoga? The most popular yoga hashtags on Instagram
Football – 🇧🇷 Brazil – 56+ million followers
Loved by millions of Brazilians, Marcelo is one of the most followed footballers on Instagram currently playing for Real Madrid FC (successor of another great left-winger Roberto Carlos) and for the Brazilian football team.
Marcelo Vieira has won 22 trophies including four UEFA Champions Leagues as well as five Spanish top professional "La Liga" titles with his team. Marcelo has mainly featured in global marketing campaigns for Adidas, Pepsi, Emirates Airlines, Amazon Prime video and others.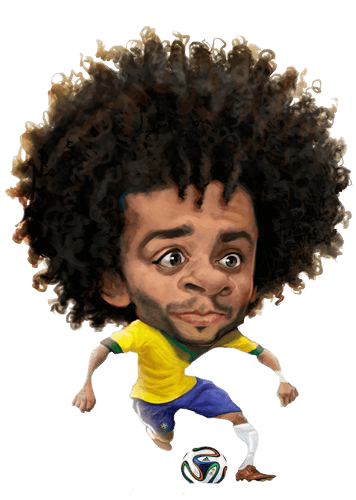 ✔︎ Editor's pick > Learn how to brief a Sports Athlete influencer like a pro!
9. Ronaldinho (Ronaldo de Assis Moreira)
Football – 🇧🇷  Brazil – 66+ million followers
Ronaldinho is a retired Brazilian professional football player who became popular for his fancy way of acrobatic football-playing especially when he played for Barcelona FC and Milan FC.
Considered one of the greatest of all time, Ronaldinho is still one of the most-followed football personalities on Instagram. Ronaldinho has been featured as the model or ambassador by top brands including Nike, Lenovo, Hyundai, Pepsi, Protobar (energy snack bar), Mybet88 Asia, Freestyle Football Federation, Teqball Football Federation, Barcelona FC, Paralympics Games, Nutrilite (Vitamins and supplements), Danet (yogurt) and others.
👨🏻‍💻 Marketers are reading > The top 10 graphic design trends right now
Football – 🇫🇷 France –  71+ million followers
The wonder French kid, Kylian Mbappe already won the 2018 World Cup and now is considered one of the youngest top football strikers along with Norwegian: Erling Haaland.
Coming from Monaco FC, Kylian plays as a striker for Paris Saint Germain FC (PSG). He is considered one of the world's fastest and most astute goal scorers making him one of the most followed footballers on Instagram.
Kylian has already been featured in marketing and advertising campaigns with top brands including FIFA (football), EA Sports (sports gaming), Good Goût (French organic baby and children foods' brand), Sony Playstation, Nike Football & Jordan brands, Hublot watches, Bulk Homme (Japanese skincare brand), Electronic Arts (video gaming) and others.
Football – 🇬🇧 England – 74+ million followers
An English football icon, David Beckham is one of the most followed British celebrities on Instagram and one of the footballers with the most followers on Instagram. His goals with the Manchester United team will always be watched and remembered. Fans enjoy following his Inter Miami managing activities and his "shirt off" workout videos on Instagram.
Beckham has collaborated on many advertising and marketing campaigns for brands including Sky Sports, H&M, Visit California, Burger King, Pepsi, Jaguar, Adidas, EA Sports, Sharpie (markers), Motorola, Vodafone, ESPN, Homme (Perfume), Coty, Sainsbury's, Samsung and his newest partner, Breitling.
NBA Basketball – 🇺🇸  The U.S.A. – 124+ million followers
Did you ever imagine someone was ever going to be at the level of Michael Jordan? LeBron surely has impressed the whole basketball world. His face has been used by top brands around the world including Nike, TNT, Samsung, Powerade, GMC Hummer (SUV car), Ladder (Health & Wellness company). However, it is embarrassing he has helped promote unhealthy brands such as Sprite and McDonald's. James and his partners own different Blaze Pizza franchises across the U.S.A.
Check out > Social media management services for football players
A quick question: Is your Instagram marketing actually bringing you real sales or leads? Just posting on Instagram or running Instagram ads generating zero sales means NOTHING! NADA!
Our eCom boost program can fix your marketing issues and finally get your most valuable customer segments to become interested in your offering. You will be presented with a proven strategy framework and the steps to generate more real sales and leads.
You can also learn how to craft a Successful Social Media Strategy and start marketing in a far more meaningful and effective way 😀
Football – 🇧🇷  Brazil – 175+ million followers
Is Neymar Jr a luxury high fashion top model? a rapper celebrity, a singer, a top football player?
A bit of everything, the media has catapulted Neymar as the "always crying" diva but surely Neymar has shown the world he is a super talented footballer. The MSN (Messi-Suarez-Neymar) at Barcelona FC, will always be remembered as one of the most dangerous forward threesomes in football history.
One of the most-followed footballers on Instagram, fans love to watch Neymar's fashion style, football goals and fun moments with the Brazilian football shirt and with the Paris Saint Germain (PSG) team.
Neymar has collaborated with top brands around the world. Some of the most popular sponsorship deals and endorsements Neymar has worked with include Nike (finished in 2020), Puma and Epic Games (Fortnite).
Before endorsing any of these top talented sporting celebrities, you may want to check whether their personality and values match your brand. For example:
Cristiano Ronaldo = Hard work
Neymar Jr = Revelious
Messi = Pure talent, genius!
Zlatan = Rebel, directness, honesty
Ronaldinho = Fun!
Next > 11 to 20 Ranking list
Cricket – 🇮🇳 India – 201+ million followers
The Indian god of cricket, Virat Kohli is adored by billions of people around the world. Virat has collaborated with brands for tv ads and advertising campaigns including Puma, PepsiCo, OPPO (mobile phones), Colgate, Blue Star (Air conditioners), Too Yumm, Xiomi India, American Tourister India, Shyam Steel, Great Learning, Iqoo Smartphones, Lafarge, Max Life Insurance, Vizecare, Colgate, Google, Hero, Puma, Vicks and others.
Wrestling – 🇺🇸  the USA – 322+ million followers
Samoan descent, this Californian superstar has achieved it all. Every industry The Rock touches is a win: American football, wrestling, acting, movie production. etc. Dwayne Johnson is a great and fun character to follow on his Instagram account. He has assisted with global marketing campaigns for brands such as Under Armour and others.
Football – 🇦🇷 Argentina – 338+ million followers
A graduate from La Masia (Barcelona's youth academy) and currently playing for the Paris Saint Germain (PSG) team, Leo Messi just won Copa America and his 7th Ballon d'Or in 2021. His golden years in Barcelona FC – under the management of Pep Guardiola epitomised him as the GOAT (Greatest of all time).
On his first day at PSG in 2021, Messi's t-shirt hit sales records, confirming his power as a brand.
The GOAT debate (Leo Messi or Cristiano Ronaldo) continues to fill social media platforms with millions of comments from raving fans. Cristiano has scored far more decisive goals (goals that win titles), however, the reverence for Messi quality is unstoppable not only by Argentinians but for millions of fans around the world.
Diego Armando Maradona once said: "The ball stays glued to his foot; I've seen great players in my career, but I've never seen anyone with Messi's ball control".
One of the most followed footballers on Instagram, Leo Messi sadly collaborates with unhealthy brands such as Pepsi (sugary caffeine drink) or Lays (chips). Shameful for a guy of this calibre.
Messi and Ronaldo's new football club announcements on Instagram and Twitter saw a massive engagement from the sports community and football fans around the world. What was clear was that Ronaldo's move back to Manchester United was more popular in terms of Instagram/Twitter likes than Messi's move to PSG.
⚡️ Popular today > The top 10 social media marketing trends right now
1. Cristiano Ronaldo 
Football – 🇵🇹 Portugal – 454+ million followers
Cristiano Ronaldo is the most popular sporting athlete on Instagram with 454+ million followers.
Born in Madera Island, 🇵🇹 Portugal, Cristiano Ronaldo is the most popular sports athlete on Instagram.
Cristiano Ronaldo is back at Manchester United FC after an extraordinary career at Real Madrid FC and Juventus FC.
Everything this Portuguese football king touches converts it into money.
Cristiano Ronaldo knows the power of celebrity branding and has successfully launched different businesses including hotels (Pertana CR7), Health & fitness app (7egent), Gym (CR7 Crunch fitness), eyewear, underwear, shoes (footwear) and fashion. Cristiano has collaborated with and been the model for global marketing campaigns and brands including Nike, Insparya (haircare), Herbalife Nutrition, Dazn (sports app), Clear (haircare), SixPad (fitness gear), Free Fire (Gaming app).
Cristiano Ronaldo is also known for creating controversy, especially when telling the media he is a better player than Lionel Messi. Regardless, he will continue to be one of the most followed footballers on Instagram.
CRISTIANO RONALDO COCA-COLA BOTTLES REMOVAL
In June 2021, during a football post-match interview, the most followed footballer on Instagram, Cristiano Ronaldo, surprisingly remove coca-cola bottles in a stunt to promote his own water brand. This action produced a single-day drop of USD$3 billion to Coke's market capitalisation.
Would you like to increase Instagram followers fast and free or check out our latest Social Media tips?
🔥 Trending > How to successfully partner with celebrities
Next > 11 to 20 Ranking list
Last note: Is your marketing not reaching your sales targets? Stop wasting your money on marketing that is not performing? Find how you can increase your sales with our eCom boost program!
Help us
Donate today so we can continue publishing free content
THE WORLD'S MOST-FOLLOWED SPORTS ATHLETES ON INSTAGRAM
was brought to you by Mau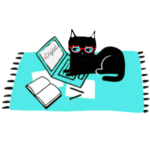 Mau is a certified Facebook, Google Ads, SEO specialist, keynote speaker and one of Australia's top marketing influencers. Mau offers digital marketing strategy support & training. Mau's premium Digital Marketing Plan & Social Media Plan templates are used by thousands of marketers.
Join 5k+ subscribers receiving Mau's newsletter