THE MOST POPULAR 33 TIKTOK HASHTAGS 2021
Find the most popular 33 TikTok hashtags in 2021. Copy-paste top TikTok hashtags and boost your video views and get more followers. Written by Mau, a Senior TikTok Marketing Specialist at eDigital.
Our TikTok virtual assistants have just completed research that uncovers the top TikTok hashtags 2021.
THE MOST POPULAR 33 TIKTOK HASHTAGS 2021
TikTok is the single best social media platform for organic growth at present, with more opportunities for your content to go viral than any other. By the year 2021, Tiktok has welcome 800+ million monthly active users, so if you're serious about social media marketing, it's time to get involved by posting the right hashtags on your Tiktok videos. You can easily copy-paste the below top TikTok hashtags
WHY USING POPULAR TIKTOK HASHTAGS
TikTok is well known for sparking trends and inspiring shoppers – in fact, our users are 49% more likely to post product or service reviews via mobile than the average internet user.
TikTok has a fun, inspiring and persuasive atmosphere that prompts participation with hashtags like #TikTokMadeMeBuyIt which have exploded across the platform with more than 1.7 billion+ views, helping propel numerous products and brands into viral status – – and not just the big brands but even smaller businesses selling affordable and innovative products!
Discover the most popular Tiktok hashtags to connect with your target audience.
THE MOST POPULAR 33 TIKTOK HASHTAGS 2021 COPY-PASTE
Hashtags play an important marketing role on TikTok. Writing the right hashtags help TikTok users find videos they're interested in, join conversations they care about and build communities based around the things they love. More importantly, they increase a post's visibility in the "For You" feed, where users spend most of their time, and that visibility can push your videos into an instant viral success.
Hashtags become even more powerful when used in challenges, which prompt TikTok users to create videos showing themselves performing a specific action. Perhaps the user is challenged to reinvent an influencer's video, show off an athletic trick or make a funny dance move. Each participant then posts their video on TikTok along with the corresponding hashtag. Sometimes prizes are awarded, but usually, it's just for fun. When brands sponsor a hashtag challenge, it's called a Branded Hashtag Challenge—and it's an incredibly effective way to boost awareness, drive engagement, and build a bigger fanbase.
💡Tip: You can only add 33 hashtags on a Tiktok post. Copy-paste 33 hashtags per post.
📌  t = trillion | b= billion
#fyp 15t
#foryou 10t
#viral 5t
#tiktok 2t
#funny 1.2t
#Comedy 1.1t
#tiktokindia 860b
#foryoupage 788b
#love 541b
#Humor 516b
#like 330b
#dance 321b
#viralvideo 309b
#meme 278b
#featureme 241b
#follow 214b
"Do not only test popular hashtags but also niche hashtags that describe your ideal customer"
#art 208b
#fun 200b
#goviral 196b
#prank 194b
#lol 192b
#LearnOnTikTok 172b
#MakeUp 177b
#cute 176b
#tik_tok 174b
#dog 173b
#challenge 153b
#foruyou 145b
#mexico 138b
#funnyvideos 129b
#HandWashChallenge 126b
#food 117b
#cat 111b
HOW TO SEARCH TIKTOK HASHTAGS COUNT FROM PC
If you want to search for a specific tag, simply click on the URL bar at the top of the page and type the following address and change "keyword" for the hashtag you want to find the total count
https://www.tiktok.com/tag/keyword
OTHER POPULAR TIKTOK HASHTAGS
#SwagStepChallenge 108b
#coronavirus 109b
#explore 102b
#funnyvideos 93b
#memes 89b
#gaming 88b
#football 86b
#youtube 81b
#video 74b
#music 73b
#joke 71b
#followme 69b
#gym 66b
#india 66b
#fitness 66b
#family 65b
#tiktokbrasil 59b
#fashion 59b
#colombia 58b
#instagram 57b
#youtube 57b
#skincare 55b
#workout 52b
#Foodie 50b – Also one of the most popular Instagram food hashtags
#happy 49b
#brasil 49b
#girl 49b
#uk 48.6b
#usa 48.2b
#viral_video 48b
#tiktokviral 47b
#momsoftiktok 46b
#fypchallenge 45b
#soccer 44b
#desifood 44b
#fypchallenge 44b
#artist 43b
#tiktokindonesia 41b
#italy 39.3b
#basketball 39b
#musically 39b
#animals 38b
#TikTokFood 37b
#indonesia 37b
#smile 37b
#travel 36b
#amazing 36b
#tiktoklover 35b
#photomagic 35b
#life 35b
#FoodTikTok 35b
#canada 35b
#halloween 34.5b
#justforfun 34b
#cooking 34b
#loveyou 33b
#singing 32b
#beautiful 31b
👨🏻‍💻 Marketers are using > The 30 most popular New Year's hashtags
#germany 30.9k
#america 30b
#howto 29.2b
#canada 28.7b
#brasil 28.5b
#me 28b
#tiktokindonesia 27b
#laugh 27b
#trendy 27b
#lifehack 27b
#summer 25b
#korea 24b
#tiktokfoodie 24b
#france 24.3b
#spain 22.6b
#nature 22b
#dancer 22b
#recipe 22b
#yearontiktok 22b
#youtuber 21b
#makeuptutorial 21b
#photography 21b
#tiktoktravel 21b
#singing 21b
#russia 20.8b
#happyathome 20b
#foodlover 19b
#risa 19b
#makeupartists 18b
#baile 18b
#dancechallenge 18b
#foodies 17b
#japan 17.3b
#lifehack 17b
#fypindonedia 17b
#supportme 16b
"Copy-paste hashtags to your TikTok videos to have chances of being displayed on the "For you" feed"
#couplelove 16b
#mentalhealth 15b
#animal 15b
#funnyvideo 15b
#lipcolourchallenge 16b
#memoriesbringback 13b
#mentalhealthmatters 13b
#iloveyou 19b
#fit 18b
#comedian 17b
#dadsoftiktok 14b
#content 14b
#china 13.3b
#countonme 13b
#valentinesday 12.4b
#goodmorning 12.4b
#lifehacks 12b
⚡️ Most popular today > The most popular Travel hashtags for Instagram
#lovefans 12b
#tiktokchallenge 12b
#skincareroutine 11b
#videoviral 11b
#viraltiktok 11b
#beach 11b
#mexican 11b
#makeuphacks 11b
#comic 11b
#quickrecipes 10.3b
#photographer 10b
#wee 10b
#cleantok 10b
#lovely 10b
#hilarious 10b
#tiktokdance 10b
#singer 10b
#selflove 10b
#prankwars 10b
#tiktokchallenge 10b
#mainbhisinger 10b
#loserschallenge 10b
#cutebeauty 10b
#like4follow 10b
#photoshoot 10b
#foodporn 10b
#athlete 9.9b
#easyrecipe 9.8b
#vietnam 9.5b
#inlove 9.5b
#selfcare 9b
#follow4follow 9b
#sweet 9b
#sigueme 9b
#mylove 9b
#lover 9b
#lovestory 9b
#tiktokfashion 9b
#dancing 9b
#tiktokchef 9b
#photo 9b
#eyeslipface 8b (branded hashtags by e.l.f Cosmetics) Also the name of the campaign's song. The song was the first piece of branded content to hit No. 1 on TikTok's organic trends list with more than 8 billion views to date and more than 5 million user-generated videos created as part of the campaign's challenge (#eyeslipfacechallenge 19m)
#foodtok 8b
#feelinggood 8b
#phillipines 8b
#viralchallenge 8b
#dailyvlog 8b
#business 8b
#easyhappyeasygo 8b
#ilovemyindia 8b
#dewflipchallenge 8b
#amazfitchallenge 8b
#lovers 8b
#mylife 7.9b
#greenscreenscan 7.1b
#stunt 7b
#foodreview 6.8b
#streetfood 6.7b
#weekendvibes 6b
#alwayslearning 6.4b
#gymlover 6.4b
#tiktoktaughtme 6.1b
#facebook 6b
#boss 6b
#explorepage 6b
#google 5.9b
#watchmegrow 5.8b
#gymlife 5.7b
#howbizarre 5.6b
#tiktoktutorial 5.5b
#titktokdiy 5.5b
#mothersday 5.4b
#beautyhacks 5.4b
#motivationmonday 5.3b
#ourtype 5.3b
#thinkingabout 5.2b
#sponsored 5.2b
#rareaesthetic 5.1b
#isthisavailable 5.1b
#selfimprovement 5b
#growupwithme 5b
#influencer 5b
#roomtour 5b
#foodchallenge 4.9b
#gamingvideos 4.6b
#tiktokrecipe 4.6b
#teamo 4.6b
#upcycling 4.6b
#summerlooks 4.5b
#haventseen 4.5b
#customerservice 4.4b
#feliz 4.4b
#gamingsetup 4.3b
#youtubers 4.1b
#rollerskating 4.1b
#wrappingigfts 4b
#koreanfood 4b
#skincaretips 3.9b
#skillbuilding 3.9b
#fallguysmoments 3.9b
#hyperfixated 3.8b
#mydog 3.6b
#editing101 3.5b
#withouttellingme 3.5b
#tiktok_viral 3.3b
#goodbye 3.2b
#followforfollowback 3.2b
#buffering 3.1b
#adorable 3b
#foodhacks 3b
#MYFoodie 2.9b
#photography101 2.7b
#obsessed 2.7b
#louisvuitton 2.7b
#plantlover 2.6b
#socialmedia 2.4b
#yogaflow 2.2b
#logo 2.1b
#bestvideo 2.1b
A quick question for you:
How much of your time and money is wasted on publishing Tiktok ads a few people watch?
Is it really worth allocating your valuable time and money to publishing content on Tiktok?
Would you better off pivoting your resources to other more effective marketing areas where you actually get sales?
I see this 
  MASSIVE ISSUE 
  many times!
Many new business owners, entrepreneurs and marketers naively think the more funny TikTok videos, the more sales they will generate. Does that sound like you? That's ok. You can always change the way you see social media marketing by starting a successful Social Media Marketing Plan.
  Once you have your social media marketing strategy defined, many things will make more sense and I will assure you will look at marketing on social media in a far different and more effective new way.
A well-crafted social media marketing strategy will:
✔︎ Free up valuable time
✔︎ Make you produce far less but better quality stories and,
✔︎ You will get greater results customers will start noticing the change.
If you believe you have a creative, passionate and curious mind, I invite you to read my article about how to craft your Social Media Marketing Plan. You will learn how to find and laser-focus only on the most valuable customers with the right content that aids their phases along their purchase journey.
I guarantee you will start doing Social Media Marketing in a far more meaningful and effective way.
Last note: Is your marketing not reaching your sales targets? Stop wasting your money on marketing that is not performing? Find how you can increase your sales with our eCom boost program!
THE MOST POPULAR HASHTAGS ON TIKTOK
was brought to you by…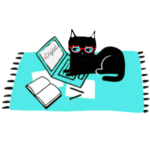 Mau is has been meowing digital marketing for 16+ years. A certified Facebook, Google Ads, SEO specialist and keynote speaker; Mau also offers marketing strategy support & digital marketing training. Mau's Digital Marketing Plan & Social Media Plan templates are used by hundreds of marketers. Subscribe to Mau's newsletter or connect on Linkedin Instagram or Facebook