THE MOST POPULAR 33 TIKTOK HASHTAGS IN 2022
Find the most popular 33 TikTok hashtags in 2022. Copy-paste top TikTok hashtags and boost your video views and get more followers. Written by Mau, a Senior TikTok Marketing Specialist at eDigital.
Our TikTok virtual assistants have just completed research that uncovers the top TikTok hashtags in 2022.
Find the top trending TikTok hashtags
THE MOST POPULAR 33 TIKTOK HASHTAGS IN 2022 | 33 – 21 list
Before you get too excited about the most popular TikTok hashtags, let me tell you something.
All social media platforms' business models are incredibly sophisticated "money extraction" machines.
TikTok will deliberately let you build a big organic reach, then change the algorithm to lower your reach and make you pay to get you the same level of reach you previously had for free. Even marketers working in some of the fastest-growing industries (fashion, food, alcohol, sports) are now having to spend a lot of money (boosting their TikTok videos) to reach their hard-earned followers.
As a result, people are stressed and cannot sleep properly at night time trying to find ways to bring sales from TikTok.
Serious marketers and business owners who have taken my marketing strategy training sessions or are subscribed to my exclusive newsletter are already putting into practice real & proven marketing techniques to build audiences they own, increase their sales and do not get distracted with vanity hashtagging.
Trust me. The actual gains of posting popular TikTok hashtags are minimal if you have not properly crafted a top marketing strategy, delivered optimal customer service or met your marketing objectives.
Two reminders:
You do not own your audience on TikTok. You cannot transfer your hard-earned audience to another platform. Tip: You must build audiences on platforms you own. I will teach you how.
TikTok wants you to pay for ads. Simple. The TikTok algorithm will deliberately make it harder to show your content to your followers for free. Stop wasting time and activate proven growth hacking techniques. I can show you this too.
Not saying more, our best virtual assistants have uncovered the most popular hashtags on TikTok below.
🚀 Popular read today > The top 33 trending TikTok hashtags right now
TIKTOK CHALLENGES AND HASHTAGS
Hashtags become powerful when used in challenges, which prompt TikTok users to create videos showing themselves performing a specific action ie: fitness challenge or fans are challenged to reinvent an influencer's video, show off a football trick, a unique fashion style or make a funny dance move. Each participant then posts their video on TikTok along with specific hashtags for the challenge.
Sometimes these popular "challenge" competitions offer great prizes for winners, but usually, it's just for fun.
When brands sponsor a hashtag challenge, it's called a Branded Hashtag Challenge—and it's an incredibly effective way to boost awareness, drive engagement, and build a bigger fanbase.
📌 Just in > How to contact TikTok support email address
THE MOST POPULAR 33 TIKTOK HASHTAGS 2022 LIST | 33 to 21 list 
Discover below the most popular Tiktok hashtags to connect with your target audience.
💡Tip: You can only add 33 hashtags on a Tiktok post. Copy-paste 33 hashtags per post.
Next > 20 to 11 list
📌  t = trillion | b= billion
33. ##fitness 177+ billion views  (#fit 34b – #fittok 18b- #fitcheck 11b  – #fitgirl 8b – #fitnesstips 7b – #getfit 4b -fitnesschallenge 3b+)
⚡️ Trending > How to write the best digital marketing plan
32. #storytime 178+ billion views (#story 89b) A great hashtag to share a story that's going on in your life or a factual one that you want the world to know!
31. #CoupleGoals 182+ billion views. This is the best hashtag for all the couples in love on TikTok.
👨🏻‍💻 TikTokers are checking out > How to add your own music to a TikTok video
30. #mexico 197+ billion views (#méxico 10b). México lindo y querido! 🇲🇽🇲🇽 No olvides utilizar el tag #mexico en tu video!
29. #challenge 205+ billion views
☠️ TikTokers are reading > The top 33 trending TikTok hashtags right now
28. #video 219+ billion views (#youtube 124b – #youtuber 30b)
27. #music 221+ billion views (Combine it with #song 84+ billion)
👨🏻‍💻 Marketers are using > The best social media strategy plan template
26. #cute 247+ billion views (#cutebaby 20b+ – #cutecouple 9b+ – #cutegirl 7b+ #cuteness 7b+ – #cuteboy 3b+)
"Globally, each social media platform offers a unique set of popular and trending hashtags. For example, the most popular Instagram hashtags are quite different to these popular TikTok hashtags. Compare these lists and have a platform-specific #hashtag strategy"
25. #dog 248+ billion views (related: #dogsoftiktok 92b – #dogs 79b+ – #doglover 21b+ – #dogchallenge 6b+ – #cutedog 6b+ – #doglove 7b+ – #doglife 6b+ -#cutepuppy 3b+)
24. #MakeUp 249+ billion views. This is the most used cosmetics hashtag from everyday looks to all out glamour. You can use it to show the TikTok community your makeup skills 💄 (related: #makeuptutorial 34b – #makeupartists 25b+ – #makeuphacks 15b+ – #makeupchallenge 7b+ #makeuptransformation 7b+ – #cosmetics 3b+ – #makeuptips 3b+ – #makeuproutine 3b+ – #makeuplook 2b+) Similar content > The best fashion hashtags for TikTok
⚡️ Breaking news > The new TikTok logo png
23. #gaming 255+ billion views. Stock up on extra lives, because TikTok is promoting the #Gaming community. You can use this popular hashtag to express what you're playing, where you play, and your top video gaming recommendations! (related: #gamer 119b+ – #gamergirl 33b+ – #gamers 12b – #girlgamer 12b+ #pcgamer 4b+ – #gamerboy 3b – )
22. #prank 263+ billion views (related: #pranks 35b – #prankwars 21b+ – #prankster 5b+ – #coupleprank 4b+ – #prankchallenge 3b+ #prankvideo 2b+ – #pranked 2b+ – #prankcall 2b+ – #publicprank 1b+ #boyfriendprank 1b+ #funnyprank 1b+ _prankchat 1b+)
🚀 Popular today > The top 33 trending TikTok hashtags right now
21. #art 284+ billion views (#artist 80b+ – #arte 24b+ – #artistsoftiktok 22b+ – #digitalart 19b+ – #tiktokart 11b+ – #artwork 14b+ – #artober 7b+ – #arttok 7b+ – #artchallenge 5b+ – #artista 4b+ – #streetart 2b+)
Next > 20 to 11 list
🎯 Marketers are reading > The top 10 social media marketing trends
"Combine popular TikTok hashtags with one of the most popular TikTok songs for increasing the chances of being displayed on the TikTok discover feed"
✅  Marketers are using > The best social media marketing plan template
HOW TO SEARCH TIKTOK HASHTAGS COUNT FROM PC
If you want to search for a specific hashtag on TikTok, simply click on the URL bar – at the top of the page – then type the following address and change the "keyword" for the hashtag you want to find the total count.
https://www.tiktok.com/tag/keyword
📌 Just in > How to contact TikTok support email address
POPULAR BRANDED TIKTOK HASHTAG CHALLENGES
A quick question: Is your TikTok marketing generating sales and profit for your business?
You can start a successful social media strategy with clear and defined objectives that will make you grow your business.
In fact, a well-crafted marketing strategy will:
✔︎ Free up valuable time for you
✔︎ Make you produce far less but better quality marketing campaigns content
✔︎ It will increase sales, profit and brand equity
If you believe you have a creative, passionate and curious mind and you are seriously ready to grow your business, I invite you to craft a successful social media strategy today!
I guarantee you will never go back to the same old way you were doing TikTok marketing. 😀
✌️ Donate today and support "always free" content.
THE TOP 9 BRANDS NAILING HASHTAGS ON TIKTOK
🐱 Just in > The top 33 trending TikTok hashtags right now
TIKTOK MARKETING SUCCESS IS NOT ONLY ABOUT HASHTAGS
You and your team should also learn about:
Popular TikTok video styles and trends
Top trending effects and filters
Influencers in your industry and their audiences.
The TikTok culture and its jargon.
Ready to book a TikTok marketing training session? Contact us.
WHY USE POPULAR TIKTOK HASHTAGS
On its launch in 2016, TikTok offered great opportunities for branded content to go viral. With a one billion+ global user count TikTok was a great social media channel to reach new audiences. However, you now have to spend money on TikTok ads to reach your fans and new audiences. 
Getting familiar with the most popular TikTok hashtags is not enough. You should also check out our "The top trending TikTok hashtags right now" article to find "less competitive" hashtags.
Initially, TikTok was a great channel for sparking social media trends with the use of popular hashtags. However, marketers now need to be clever at what they do on social media to increase brand value and sales.
TikTok is heavily promoting hashtags like #TikTokMadeMeBuyIt (1 billion views) to persuade marketers the platform actually drives sales. But how many actual products can go into viral status and skyrocket sales through TikTok? This is a question thousands of marketers – not just from the popular brands in fashion or sports but even smaller businesses selling affordable and/or innovative products – want an answer for.
Analysing the most popular and trending Tiktok hashtags can offer you and your marketing team an indication and some insight into your marketing strategies. Adding one or two popular hashtags to your TikTok videos will help you reach new audiences who may be interested in your products/services.
Using some of the most popular TikTok hashtags is supposed to increase a post's visibility in the "For You" feed, where users spend most of their time, and that visibility can push your videos to go viral.
Last note: Is your marketing not reaching your sales targets? Stop wasting your money on marketing that is not performing? Find how you can increase your sales with our eCom boost program!
Next > 20 to 11 list
THE MOST POPULAR HASHTAGS ON TIKTOK
was brought to you by Mau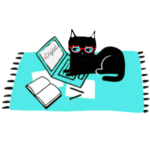 Mau is a certified Facebook, Google Ads, SEO specialist, keynote speaker and one of Australia's top marketing influencers. Mau offers digital marketing strategy support & training. Mau's premium Digital Marketing Plan & Social Media Plan templates are used by thousands of marketers.
Join 5k+ subscribers receiving Mau's newsletter