BEST TIME TO POST ON INSTAGRAM 2019
Find the best days and times to post on Instagram from the professional analysis from different top social media specialist and platforms around the world.
This article compiles the most recent 2019 research, breaking it up into more palatable chunks of information. It references several sources  and their data has been collected using their own unique methodology.
These Instagram posting timing findings and insights will help you become better at posting at the right time to increase engagement (likes, comments and new followers).
WHY POSTING ON INSTAGRAM AT THE RIGHT DAY AND TIME?
Instagram replaced the chronological feed with an algorithm that gives priority to posts with higher engagement since 2016, which means the more likes and comments your post receives, the more people will see your post!
If you're able to generate a lot of engagement on your Instagram posts shortly after posting, this signals to Instagram that your post is quality, engaging content and your post will move to the top of your followers feeds and be shown to more users.
There are a handful of ways to increase Instagram engagement, but one of the best ways is to post when your Instagram audience is most active.
THE BEST TIME TO POST ON INSTAGRAM IN 2019
What the experts say…
LATER – SOCIAL MEDIA MANAGEMENT PLATFORM
Post during off-work hours instead of during the day. Best times to post on Instagram are lunch time (11am-1pm) and evenings (7-9pm). Tip: schedule Instagram posts during the work day so you don't have to worry about it during your free time.
Weekends can be hit-or-miss depending on your audience. B2C companies will likely see better results when posting on weekends than B2B companies, since many businesses only operate during the week.
According to Later research, save the important posts for Wednesdays and Thursdays as they tend to drive the most engagement. Sundays drive the least. Experiment with A/B testing the best days to post on Instagram (more on that below).
For USA based accounts: Avoid 3pm, but don't be afraid to experiment. Weekdays between 3 and 4pm typically drives the lowest engagement, likely because most users are busy at work at that time. However, feedback from some American social media managers with large audiences on both the US west and east coast that 4pm EST was their best time to post on Instagram. It's a sweet spot that is near the end of the work day for east coast, and also lunch time on the west coast. 8pm EST would be another sweet spot to test out.
EDIGITAL – SOCIAL MEDIA SPECIALISTS AND TRAINERS
Check out Instagram Analytics to find out what's the most popular day and times your followers are using Instagram. To have access to Instagram Insights data for your account, you will have to have a Business Instagram Account (different than an individual account), then click on the graph symbol at the top, then scroll down to the "Followers" section, then click on "See more", then scroll down to the graph where you can see the average times and days that your followers are most active on Instagram.
Check your Google Analytics and see what days and time of the days people tend to visit your website. This will give you an indication and some testing ground as to find out the best time to post on Instagram.
Did you notice any correlation between Google Analytics data and Instagram Insights data? is there any day and time that hits both website visitation and Instagram activity? You might want to test it! 🙂
If you main Instagram Audience is based in Australia, test different key times during the day when people are generally free. 8am (while they commute to work), 12:15pm (lunch brake) and 5:30pm (returning to home)
Sunday nights are a really good time to remind people about your upcoming week offers, promotions or discounts. Test sending a post around 8:30pm or 9pm  when people are generally relaxing and getting ready and planning their week ahead.
Consider the times your customer service in available as people might see a post and give you a call or send you an email.
ADESPRESSO – HOOTSUITE 
To target international audiences, the best times to post on Instagram fall around 2AM and 5PM EST which is when most people on the app will be online. 9AM and 6PM EST were the two worst times to post for engagement.
To target local audiences, posting either before work (between 7-9AM in your time zone) or after it (starting as early as 5PM) can help you catch users while they're commuting and getting settled in for the day.
QUICK SPROUT
Instagram engagement is fairly steady, with slight increases on Monday and decreases on Sunday. Overall, though, any day of the week is good. According to Patel, who noted that weekday engagement was fairly similar, the same could be said for time of day. Most Instagram users engage with Instagram content more during off-work hours than during the workday.
ELLE & CO
The best day to post on Instagram is Monday. Posting throughout the day would be fine since Instagram users are consistently active. However, there is a slight dip in activity from 3–4 p.m.
HUFFINGTON POST
The best time to post on Instagram is 2 a.m. and 5 p.m. The peak time and day is Wednesday at 7 p.m.
TRACKMAVEN
The best time to post videos is between 9 p.m.–8 a.m. with picture posts consistent throughout the week with slight peaks on Thursday and Monday.
MARKETINGPROFS
Posting on Instagram between 1–2 p.m. is best for engagement. Monday is a great day to boost your engagement, and specifically from 8–9 a.m.
COSCHEDULE
Sadly, it's really hard to get traffic from Instagram. However, if that is your goal, try Tuesdays at 2 p.m.
TRUCONVERSION
TruConversion claim that posts published on Monday, Wednesday, and Thursday see the highest levels of engagement. Avoid posting on Sundays, as this day experiences low levels of engagement. Be sure to save your best Instagram posts for the weekdays—specifically Monday and Thursday. Keep in mind that these days and times are based off of general trends. In order to establish the best days and times for your brand, you may need to collect and analyze data that are specific to your brand. This is where social analytics solutions can help.
HOPPER  – POST SCHEDULING SOFTWARE
The best time to post on Instagram is between 6 p.m. and 7:30 p.m. during the week and around 11 a.m. on the weekend.
SIMPLY MEASURED
When determining peak days and times to post on Instagram, the best data to rely on is first-hand data you've either collected manually or by using social analytics solutions. The needs of your audience and their behaviors on Instagram can greatly differ from the general Instagram audience.
POST FREQUENCY
Union Metrics examined 55 Instagram profiles and found that most brands post an average of 1.5 times per day. This doesn't necessarily mean that this is the optimal number of posts to achieve peak engagement. In fact, the paper also found no negative impact on engagement from brands who post multiple times per day. Sometimes, bigger brands can even get away with posting less frequently.
An article from Forbes argues that the frequency of posts doesn't matter as much as the quality of the post and the consistency with which you post. Whether you post every hour or just once per week, a consistent posting cadence will keep your audience engaged. Accounts that abruptly decrease their post frequency lose followers quickly.
These general trends may not align with when your audience is engaged with your brand on Instagram. When you collect your own social data, start by aligning your posts with these general guidelines and adjust your schedule accordingly, based on the level of engagement generated during various times of the day. The general consensus seems to be that there really isn't a true best day and time to post on Instagram, the argument being that Instagram engagement depends on many factors, including industry, the type of content shared, or posting frequency.
THE BEST TIME TO POST ON INSTAGRAM IN 2019
was brought to you by…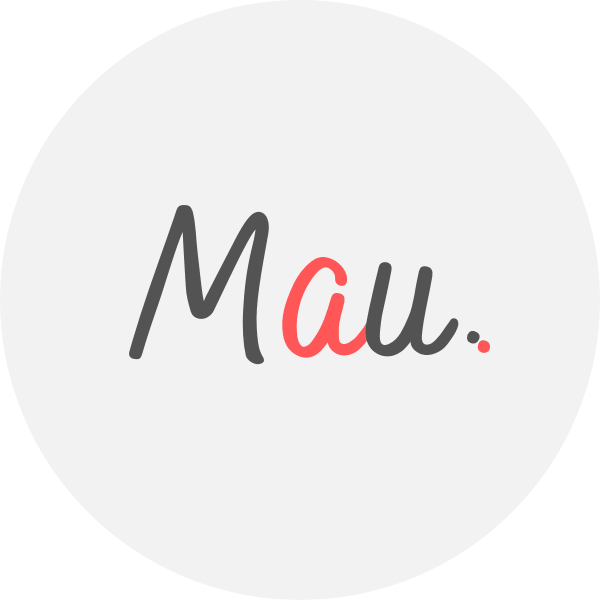 Award Winner Digital Marketer, top Linkedin Influencer, Certified Facebook / Adwords Professional, Certified SEO Consultant, StartUp Investor, Writer, Speaker. 15+ years optimising some of Australia's top brands. MAU.trains marketers via Strategy Workshops & Training Sessions inc his popular Digital Marketing Plan & Social Media Plan templates. MAU. enjoys football, latin music & hiking while teaching Digital Marketing or completing creative photography briefs and conceptual photography assignments. Subscribe to MAU.'s e-newsletter connect on LinkedIn Instagram Facebook
eDigital – Australia's "Digital Marketing" Destination
Share your opinion below 😀 ⇓