THE WORLD'S BEST 10 SKINCARE PRODUCTS & BRANDS IN 2021
Find below the World's best 10 skincare products and brands in 2021. The top best 11 skincare products and premium skincare brands in the world list. Brought to you by Mau, a Senior Digital Marketing Specialist at eDigital.
Need support with your luxury fashion marketing? Contact us today.
THE WORLD'S BEST 10 SKINCARE PRODUCTS & BRANDS
Welcome to a great new world of skincare marketing where flaws are embraced, skincare treatments are entertainment, and acne-positivity has its own hashtag. Skincare brands, celebrities and influencers are changing the skincare industry by championing self-love in a safe space where supporting others is the new cute—and everyone's invited.
Empowering. Confident. Unapologetic; Skincare brands have a fresh new glow with new ways to connect and support the desires of global audiences more in tune with their skin health.
Read below to get to know the top skincare products & brands, follow them and check how they connect with their fans and customers through vibrant content that tells their brands' stories.
I believe that when skincare brands connect with their audience in this new world of self-care and care for the planet, magic can happens.

Founded in 2009 by Harvard business graduate Taiwanese/American Victoria Tsai in San Francisco, California, USA; Tatcha is a luxury beauty, skincare company. Tatcha makes and sells skincare products, serums, moisturisers, mists, exfoliants, lipstick, face cream, radiance mask, sunscreen, cleansing oils, perfumes, eye and body care, and blotting papers inspired by timeless Japanese Geisha beauty rituals. Tatcha products are distributed through the website, Sephora, QVC and other wholesale and specialty retail stores.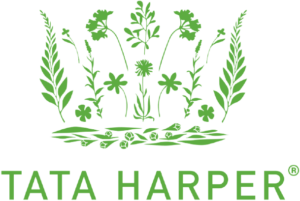 Founded in 2007 by Colombian industrial engineer Tata Harper in Vermont, United States; Tata's Natural Alchemy manufactures and sells the Tata Harper brand of natural antiaging skincare products. Tata Harper offers antiaging serums, aromatherapy products, body care products, cleansers, lip care products, moisturisers, toners, masks, eye creams, and exfoliators. It also sells its skincare products online.

Founded in 1995 by Bertrand and Mathilde Thomas in Bordeaux, France; Caudalíe sells beauty and skincare natural products. Caudalíe brand is popular for using the anti-oxidant power of grapevine polyphenols, offering the grape's ultimate gift. Some of its bestsellers include Beauty Elixir which boosts skin throughout the day, and Divine Oil – a multi-use miracle oil. The Caudalíe brand does not use paraffin, mineral oils or synthetic colouring in their products. Neither do they use parabens, phthalates, sodium laureth sulphate and phenoxyethanol in any of our products.
In 1999, Caudalie created the world's first Vinothérapie Spa in the heart of the Chateau Smith Haut Lafitte vineyard in Bordeaux. In this location, untouched by city life, luxurious treatments provide all the restorative benefits that grapes and grapevines have to offer lauded across the world for their anti-oxidant properties.
The Caudalie business and brand has its own Natural Formulation Laboratory in Gidy, France and works in partnership with Harvard Medical School and anti-ageing specialist, Dr David Sinclair, to develop patents to combat skin ageing.
Caudalie skincare products are found in 30 countries, including France, Germany, Italy, USA, Spain, Portugal, Switzerland, Russia, Poland, Greece, Belgium, Canada, Brazil, Turkey, Hong- Kong, Korea and Malaysia.

Founded in 2012 by Tiffany Masterson in Houston, USA; Drunk Elephant offers skincare products including moisturisers, serums, masks, cleansers and lip balms. Drunk Elephant's clinical skincare low-hazard composition products are effective not only because of what's in them but also because of what's not. All of the irritants, allergens, fillers and dyes/colourants are left out delivering visible results for all skin types. The business and brand were sold to Shisheido Americas for USD$845 million in 2019.

Founded in 2012, by make-up artist Charlotte Tilbury in London, England; Charlotte Tilbury manufactures and sells makeup, beauty and skincare products. Charlotte created campaign looks for Tom Ford, Roberto Cavalli, Michael Kors, Dsquared2, Stella McCartney, Loewe and H&M. She was also responsible for beauty campaigns for Burberry and Tom Ford, two of fashion's biggest beauty players. Tilbury has contributed covers and editorials to Vogue Magazine, among many more titles. She regularly works as a show makeup director for brands as wide-ranging as Hakaan, Zadig & Voltaire, Vionnet, Mugler and Donna Karen.
Tilbury is a close friend of other beauty and fashion celebrities including muse  Kate Moss,  Nicola Formichetti, Cara Delevingne, Bay Garnett, Laura Bailey and Mario Testino.
Her cosmetics and skincare products can be found at London's Selfridges. The brand quickly became one of the department store's most popular skincare products and is now stocked by the likes of Sephora website, Fenwick's, Harvey Nichols and Net-a-Porter, as well as Nordstrom and Bergdorf Goodman in the US. In November 2015, the Charlotte Tilbury flagship store opened in London's Covent Garden, with further expansions in the US, Canada, Germany, Netherlands, Hong Kong, Dubai and over 60 other international locations.
In 2019 the brand was accused of using actress Brooke Shield's name for an eyebrow product without permission, resulting in a lawsuit. In 2020, Tilbury sold a majority stake to Spanish group Puig for an estimated $1 billion. Tilbury remains chairman, president and chief creative officer of the brand.
"The more natural/organic your skincare choices are the better. Those grandma tips on how to look after your skin with natural ingredients may still be the best option and save you money and the planet"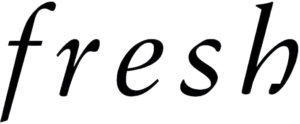 Founded in 1991 by Lev Glazman and Alina Roytberg (Russian immigrants) in Boston, USA; Fresh is a manufacturer of natural beauty and skincare products. Fresh uses natural ingredients including soy, sake, sugar in beauty treatments, including skincare, lip care, fragrance, haircare, and body care, offering its products through its own retail stores as well as selling online. Owned by LVMH Moët Hennessy Louis Vuitton. 

Founded in 1872 by Arinobu Fukuhara in Ginza, Tokyo, Japan; Shiseido manufactures and sells skincare products, cosmetics, toiletries, personal care products, barber beauty products and over the counter medicine mainly in Japan, China, North America and Europe. Shiseido is also the owner of the popular Drunk Elephant skincare brand.

Founded in 1946 by Josephine Esther Mentzer and Joseph Lauter in New York City, USA; Estée Lauder one of the world's leading manufacturers and marketers of quality skincare, makeup, fragrance and hair care products. Its products are sold under brand names including Estée Lauder, Aramis, Clinique, Lab Series, Origins, Tommy Hilfiger, M·A·C, La Mer, Bobbi Brown, Donna Karan New York, DKNY, Aveda, Jo Malone London, Bumble and bumble, Michael Kors, Darphin Paris, TOM FORD BEAUTY, Smashbox, Ermenegildo Zegna, AERIN, Le Labo, Editions de Parfums Frédéric Malle, GLAMGLOW, KILIAN PARIS, BECCA, Too Faced and Dr. Jart+ and the DECIEM family of brands, including The Ordinary and NIOD.

Founded in 1987 by Dennis Paphitis in Melbourne, Australia; Aēsop is a global skincare brand owned by Brazilian company Natura & Co. In addition to skincare, Aesop also produces hair care, soaps and fragrances. One of its top skincare product is the Avail lotion.

Founded in 2013 by Gregg Renfrew and with over 4k employees, Beauty Counter is a manufacturer of personal care and beauty products formulating and developing makeup and skincare products including cleansers, moisturisers, serums, scrubs and body washes, with safe ingredients that are clinically proven and effective.
OTHER GREAT 20 GLOBAL SKINCARE BRANDS
THE TOP 20 UPCOMING SKINCARE BRANDS IN 2021
SKINCARE PRODUCTS CURRENT CHALLENGES
Ingredients: the use of synthetic chemicals and/or ingredients that are harmful to the skin and/or body. Tata Harper has mentioned she was inspired by creating her natural skincare brand after realising there were skincare products using synthetic chemicals also found in the auto industry.
Fairtrade: Using suppliers who do not pay fairly to their workers.
Disposal: Using packaging that cannot be recycled or upcycle or very hard to give them another life.
Setting unhealthy beauty standards. Paying exorbitant salaries to models who may also be suffering from health issues or eating disorders.
A quick question for you:
How much of your time and money with your beauty marketing is actually generating benefits for your business?

Is it really worth spending your limited time promoting your skincare brand in marketing that does not work?

Would you better off pivoting your marketing resources to other areas?
Just running marketing for your skincare label – as all brands do – will not result in boosting your sales and CLV (customer lifetime value). 
I see this ⛔️  MASSIVE ISSUE ⛔️  many times!
You can change the way you do skincare marketing by crafting a successful Digital Marketing strategy
✅  Once you have your digital marketing strategy defined, your digital marketing executions will make more sense as they help you reach your expected marketing goals. 
In fact, a professionally well-crafted digital marketing strategy will:
✔︎ Free up valuable time
✔︎ Make you produce far less but better quality content and
✔︎ Get you far greater results
If you believe you have a creative, passionate and curious mind, I invite you to read How to write the best Digital Marketing strategy to do Digital Marketing in a far more meaningful and effective way. 😀
Do you require beauty marketing training for you or your team? Contact us today.
Last note: Is your marketing not reaching your sales targets? Stop wasting your money on marketing that is not performing? Find how you can increase your sales with our eCom boost program!
THE WORLD'S BEST SKINCARE PRODUCTS AND BRANDS – LIST
was brought to you by…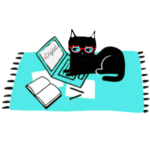 Mau is has been meowing digital marketing for 16+ years. A certified Facebook, Google Ads, SEO specialist and keynote speaker; Mau also offers marketing strategy support & digital marketing training. Mau's Digital Marketing Plan & Social Media Plan templates are used by hundreds of marketers. Subscribe to Mau's newsletter or connect on Linkedin Instagram or Facebook