THE TOP 10 MOST FOLLOWED AUSTRALIANS ON TIKTOK 2021
Find the top TikTok Australian stars with the most followers 2021 list. The biggest Australian names influencers & video creators on Tiktok. Need support with your TikTok advertising campaigns? Contact us
🔥 Trending > The top most popular Australians on Instagram
Are you one of the most popular TikTok Australian influencers with more than 1 million fans and want to be added to this list? Contact us
Next > 11 to 25 ranking or 26 to 50 ranking
THE TOP 10 MOST FOLLOWED AUSTRALIANS ON TIKTOK 2021
TikTok's addictive short video clips are proving to be the perfect solution to the long weeks in lockdown. Popular Aussies have been making TikTok videos, with many users turning into bona fide celebrities.
Just in > The world's most popular TikTok stars list
Below are some of the biggest Tiktok Australian stars this year. You will find what they do and a bit of their bio: the place where they were born or the city where they live in Australia.
You will also like > The best time to post on TikTok
m= million || k = thousands
TOP 10 MOST FOLLOWED AUSTRALIAN ON TIKTOK 2021 LIST
10. ANZU BHANDARI. 7.3m followers. Dancer
9. BRODIEPAWSON 7.9m followers. Parkour, Sports. Brisbane, Queensland.
8. JOSH DUD 8.4m followers. Popular Australian videogamer.
7. MOCHA. 9.6m followers. Popular Australian creating videos of her dog.
Most view today > The TikTok ads interest targeting list
6. BIJAY BANIYA 9.7m followers. Australian dancer born in Nepal.
5. MULLY. 10.2m followers. Australian comedian on TikTok and Youtube.
4. CALEB FINN 10.8m followers. Melbourne, Australia.
3. THE RYBKA TWINS 13.2m TikTok followers. Gymnastics, acrobatics, contortionist acts. Australian female duo from Perth. Sam & Teagan are acrobat athletes and Australia Got Talent semi-finalists.
2. SARAH MAGUSARA 16.5m followers. Dancing choreographies. Gold Coast, Australia.
1. HANNAH KATE BALANAY 16.6m followers. Dancer. Perth. Australia. Born in the Philippines, this Perth based Australian TikTok video creator uploads popular lip-sync performing dances. Brand collaborations include Fortnite. Hannah's merchandise is sold via AMPT
Last note: Is your marketing not reaching your sales targets? Stop wasting your money on marketing that is not performing? Find how you can increase your sales with our eCom boost program!
MOST FOLLOWED AUSTRALIANS ON TIKTOK
was brought to you by…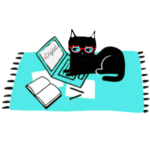 Mau is has been meowing digital marketing for 16+ years. A certified Facebook, Google Ads, SEO specialist and keynote speaker; Mau also offers marketing strategy support & digital marketing training. Mau's Digital Marketing Plan & Social Media Plan templates are used by hundreds of marketers. Subscribe to Mau's newsletter or connect on Linkedin Instagram or Facebook
Just updated > The world's most popular Tiktok stars list