AUSTRALIAN MOST POPULAR YOUTUBE CHANNELS 2018
Find below the most subscribed Australian Youtubers who are the most popular Australian YouTube creators who can reach huge audiences of engaged, attentive viewers—and they're gaining fans every day.
Australian YouTube creators aren't just vloggers; these creative individuals are empowered activists, passionate entertainers, talented businesspeople, and fierce fashionistas. And that's just the tip of the iceberg. We invite you to witness and follow the creative power of these internet-famous Australian Youtubers and trendsetters who get millions of subscribers and have the power to change and shape Australian culture and potentially help brands influence and shift brand perception and preference.



With today's access to HD smart phones at low cost, anyone can be a Youtuber and create video content. The most important difference that makes some few Youtubers extremely popular with their subscribers seems now to be the level of creativity and some key factors we will discuss below.
AUSTRALIAN MOST POPULAR YOUTUBE CHANNELS – MARCH 2018
There is no doubt things are getting very competitive for Youtube audiences especially in developed  countries. There are now 77 Youtube Australian channels with over one million subscribers (12 more than last count back in Aug 2017) Not a bad result for a country with only 24 million people. However, it falls short compared to Canada – similar developed country – that sums up 159 Youtube channels with over one million subscribers.
For many Australian YouTubers, what started as a fun side project is now a full-time gig. More and more of the platform's biggest names in Australia are launching their own production companies and hiring other digital natives just like them. And they're creating an economic ecosystem that doesn't necessarily rely on advertising. Instead, they're using apps, subscription services, and crowdfunding, writing books and licensing their content—to bring their online video passion projects to life.
There are still great opportunities in developing countries where there are abundant youtube audiences but with less local Youtube channel competitors. The Philippines with a population of over 100 million people (specially connected millennials and gen z) has only 11 youtube channels with over 1 million subscribers.
WENGIE CHANNEL – THE MOST SUBSCRIBED AUSTRALIAN YOUTUBER IN MARCH 2018
Wengie is a female Chinese-Australian creator that offers simple life hacks to common issues, DIYS, creative craft ideas, fun experiments anyone can play with, tricks and pranks! She also  showcase morning and night time routines, hair beauty tutorials, diet & fitness tips, look books & fashion videos, skincare tutorials and tips, and everything to help her Youtube fans improve, motivate and simplify their life. Wengie channel aims to offer inspiration for fans to be whoever they want to be. She uploads new videos every week.
Below is Wengie's most viewed Youtube video (over 42 million views) by March 2018…
DO TV OR RADIO HELPS TO BE ON TOP 20 AUSTRALIAN YOUTUBERS LIST? Not really.
AUSTRALIANS LOVE FOR YOUTUBE CONTENT HAS A REASON
Get your Youtube marketing strategy knocks it out of the park with Australians using the following insights:
YouTube has democratised knowledge, providing a place where people can watch and learn just about anything they can think of. Have you ever seen an Australian teen looking for a 'how-to-do-things' guide?  Youtube has become their visual online help. It's an instruction manual.
Youtube is a medium for authentic, real content. Australians are wary of content that feels forced or inauthentic; they're much more likely to listen to—and be won over by—real voices and people who sound and feel like them. 7 out of 10 YouTube subscribers say they relate to YouTubers more than traditional celebrities. That's why YouTube creators like Wengie are so popular. To her millions of followers, she has created her unique authentic style.
Freedom of choice.  Australians can watch what they want, whenever they want—and skip everything else. This translates to a hugely important feeling: freedom. They want content that can be worked around their lives.
AUSTRALIA'S TOP 25 YOUTUBE CHANNELS BY SUBSCRIBERS AUGUST 2017
HOW TO HIT THE 1 MILLION YOUTUBE CHANNEL SUBSCRIBERS
Mauricio Escobar, Senior Digital Marketing Specialist from eDigital, has been analysing the most popular Australian Youtube channels and shares the common factors to build a one million subscriber Audience.
Relatability. People has to relate to your content in order to follow you. there are different strategies to do that. Some might include producing video stories that people are normally guilty off or know someone is guilty of so they have the "pleasure" to share.
Fun. There is a strong positive association of fun elements with the level of fans, followers and subscribers. Example is the Australian trio SketchSHE that has produced fun videos that their Audience really like.
Great branding: Popular Australian Youtube channels ensure all videos are branded via watermarking each videos with logo, web address and some great cover images for both the channel and the videos thumbnails.
Content Tilt: As our friends at Content Marketing Institute call it, popular Youtube channels find a unique flavour to tell your stories. The most popular video of the most popular Australian Youtube Channel (How to Basic with over 8 million subscribers by Oct 2016) is "How to Masturbate" video. The channel offers a different perspective on "how to's" which you might find weird, amusing, strange, bizarre or cool.
Creativity. Most Australian channels with over one million subscribers ensure there is a creative angle not only
Collaborations with other creators. Flume music producer and Youtube channel collaborates with other popular artists for his music including artists such as Moon Holiday, Jezzabell Doran, Chet Faker, T-Shirt and others.
Surprise. Below is the second most popular video of the second most popular Australian Youtube channel ( Planet Dolan). This channels has 535 videos with 1.092 billion views in total. Most videos "surprise" people with information they might never knew otherwise.
OCTOBER 2016
By October 2016, there are 37 Youtube Australian channels with over one million subscribers. Not bad for a country with only 23 million people. As a comparison, my home country Colombia with 47 million people has only 16 Youtube channels over 1 million subscribers by October 2016.
BRAND BENEFITS WHEN COLLABORATING WITH AUSTRALIAN YOUTUBE CREATORS
Youtube creators can add authentic associations to brands. When creators collaborate with brands, the result needs to feel like an authentic, organic product of that creator's channel. Successful partnerships require a shared purpose and, most importantly, a desire to create innovative content that will inherently appeal to a creator's audience.
Youtube Australian creators reaches real people. There's one thing creators and brands can agree upon: Audience is everything. Much like brands, creators are constantly shaping and refining their identities to reach broad (or even niche) audiences. And both creators and brands measure engagement to determine their value and reputation, with the goal of earning and holding their audience's undivided attention.
All in one. When working with a popular youtube creator, brands get all in one: the creative concept, creative art, pre and post production house which includes talent, shooting, coming up with ideas, editing, etc far cheaper of what it would cost doing the same with a creative agency.
Huge Reach. Brands get guaranteed thousands – if not millions – video views when working with popular Youtube creators. Making sure your brand hits your campaign objectives.
Australian Youtube creators can generate positive social impact. Whether they're encouraging body positivity and confidence or offering their fans different perspectives and new ways to drive change, an increasing number of creators are using YouTube to spread social awareness. Why? Because online video enables creators to tell their stories to a diverse, global audience. Australian hip-hop artist L-FRESH The LION is one of 28 emerging creators to receive production funding from YouTube Creators for Change, a worldwide initiative dedicated to amplifying and multiplying the voices of creators who are using their channels to tackle difficult social issues. Through his thoughtful lyrics, L-FRESH The LION combats hate speech, xenophobia, and extremism—simply making the case for greater tolerance and empathy toward others—with uplifting, self-produced beats.
DOES VIRALITY HELP TO MAKE A YOUTUBE CHANNEL POPULAR?
One of the most interesting and well done studies in the field of Virality is by The Ehrenberg-Bass Institute "Viral Marketing – The Science of Sharing" by Karen Nelson-Field. Some interesting insights of the study include:
Don't underinvest in distribution (reach) and over-invest in creative. It's all very well being the best guitarrist in the world, but if you are playing in your bathroom, no one will ever hear you. The same goes with creating contagious video content. Most of viral video content has paid for reach to make it super viral.
Be positive. Video content which draws a strong, positive emotional response is 30 percent more likely to be shared than those which elicit strong negative emotions. Strong negative emotions such as anger or shock can prompt us to share, but it is a tough one to get right, as you risk alienating your consumers. Focusing on positive emotions is a much safer bet.
Forget cute cats and celebs, focus on personal triumphs and the weather. It's a myth that all you need to do to make a video go viral is stick a cute cat in it. Such creative devices are useless if your video does not elicit strong emotions from its audience. However there are some creative devices which are highly likely to attract large amounts of sharing and are underused by marketers. One is personal triumph, used by such ads as P&G's "Best Job" from the 2012 Olympics. However a safer bet is science/weather/nature-oriented videos. If there is such a thing as a "sure-fire" approach to viral marketing, then these come the closest.
FEBRUARY 2016
JULY 2015
With 416 videos by July 2015, HowtoBasic is the most subscribed youtube channel in Australia.
Most popular video from HowtoBasic is the simple and stupid "How to have sex" video by July 2015.
[/fusion_builder_column]
MARCH 2014
The most popular Youtube Channel in Australia is a "How to Basic" channel.
EXTRA OPPORTUNITIES FOR AUSTRALIAN YOUTUBE CREATORS
As recently keynoted (minute: 24:10) by  Susan Wojcicki (Youtube CEO); youtube creators have an amazing opportunity to work with the tv and film industry too. Example: Flulla youtube creator starring at Pitch Perfect two movie (2015) and now starring on his own movie "Buddy Moon" (2016) or Issa Ray Youtube creotor of her Youtube channel: Awkward Black Girl who signed with HBL for the series: "Insecure". Another example is Rachel Bloom Youtube creator who successfully partner with The CW Network to launch her comedy series: "Crazy ex-girlfriend".
Youtube Australian creators should try to get involved with Youtube Red (ad free experience) which is Youtube's channel for original series made by Youtube creators which currently is closely competing with rival similar cable shows. The creators featured on Youtube Red get a boost on their youtube subscription and watching time on their main ad supported channels and most of these new fans are coming from users who had not watched that content before.
Note: YouTube Red is available in Australia, Mexico, New Zealand, and the United States only by Nov 2016.
KEY TAKEAWAYS FROM 2014
Most popular Australian youtube channel  continues to be HowtoBasic with more than 9 million subscribers. This channels has been on position one since we have been publishing this list two years ago. has earned more than 1 million subscribers in the last year. This is a really great result.
Wengie Youtube channel earned second position and has been climbing fast top positions in the last two years. With more than 8.7M subscribers, Australia's Wengie has one of the fastest growing YouTube channels in the world. The beauty and lifestyle sensation inspires her viewers with simple life hacks, creative DIY projects, and step-by-step tutorials. She was even recently tapped to voice the fourth Powerpuff Girl on Cartoon Network. In her Brandcast speech, she called for brands and YouTubers to come to the table together, assuring those in attendance that creators are hungry to collaborate with brands on useful, relevant content that connects with their audiences.
Planet Dolan youtube channel move down to position third with more than 5 million subscribers.
The anonymous guy behind the Primitive Technology channel moved from  7 position to 4 position in the last year. This channel teaches people methods to make things in the wild. He monetizes it via his Patreon page.
Fluffy jet toys is the only new entrant in the top 10.
Rising Stars: Prestige Clips is is the highest jumper  out of the four entrants into the 20 list. Other three are: XtremeGamez, CKN Toys and Kyutie.
More than 7 million subscribers difference between number 1 and number  20. Meaning a great consolidation from the number one.
NEXT
Need strategic direction with your social media? eDigital provides strategy workshops and social media training. Contact us today!
Read my take aways and learnings from Nick, the creator of "Beach Az Bro" video. One of Australia's most popular viral videos. Nick presented to us last year 2013 in Sydney Australia.
Connect with me on LinkedIn.
AUSTRALIAN MOST POPULAR YOUTUBE CHANNELS
was brought to you by…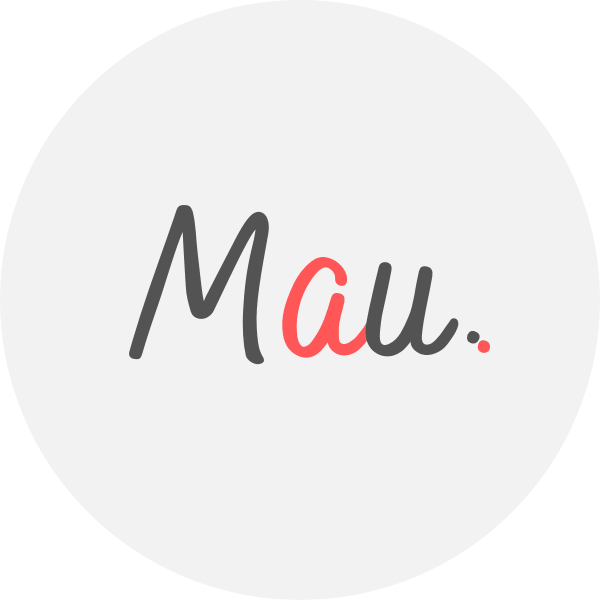 MAU. is an Award Winner Digital Marketing Specialist, Certified Facebook/Adwords Professional, Certified SEO Consultant, Top Linkedin Digital Marketing Influencer, StartUp Investor, Writer, International Speaker. 15+ years experience optimising some of Australia's top brands. MAU. trains marketers via Strategy Workshops & Training Sessions inc his popular Digital Marketing Plan & Social Media Plan templates. MAU. enjoys football, latin music & hiking while teaching Digital Marketing or completing creative photography briefs and conceptual photography assignments. Subscribe to MAU.'s e-newsletter connect on LinkedIn Instagram Facebook
eDigital – Australia's Most 🏆 Visited Digital Marketing Site
Share your opinion below 😀 ⇓