THE TOP 14 MOST-FOLLOWED BRITISH PEOPLE INSTAGRAM UK 2021 – RANKING LIST
Who are the most popular 10 people on Instagram UK 2021? Find out the top list of the most followed accounts on Instagram UK 2021. Curated by Mau, a Senior Instagram marketing specialist at eDigital.
eDigital on Instagram: @eDigitalagency & @eDigitalphotos
THE TOP 14 BRITISH PEOPLE IN THE UNITED KINGDOM WITH THE MOST FOLLOWERS ON INSTAGRAM 2021 – RANKING LIST
Who are the most popular people on Instagram UK by the number of followers?
Check below the 2021 ranking list of Instagram UK accounts with the most followers.
Many people entered this year "Most followed Instagram celebrities in the United Kingdom" list, yet few ones sit high above the frou-frou and have become a key conduit of Influencer marketing dollars in the UK and overseas.
These popular UK based stars on Instagram are still not quite as some of the World's Instagram stardom celebrities such as Selena Gomez, Cristiano Ronaldo, Arianna Grande, Lionel Messi, Beyonce, Charlie D'Amelio or Justin Bieber with hundreds of millions of Instagram followers. Even some of the World's most popular computer-generated Instagram celebrities may have more followers than some of these Instagram celebrities in the United Kingdom.
UK STARS ON INSTAGRAM – THE DEBATE
While some people believe Instagram stardom relies heavily on "human objectification" aided with surgical procedures: lifted buttocks, fake eyelashes, augmented lips; others believe this objectification is valid and acceptable.
"There are legitimate criticisms to be made about social media influencers, such as the celebration of unrealistic lifestyles, body image questions, to the rampant consumerism promoted, but often the genuine entrepreneurialism of those involved are dismissed in a highly gendered manner. Building a substantial social media following and then successfully monetising the platform is not achieve as vaciously or simply as many assert or assume. It requires creative skill, effort and labour, and the aesthetics that sell are constantly on the move"

Natasha Gillezeau wrote on Australian Financial Review
Marketers – who decide budgets to be invested in Instagram influencers – will need to define how to choose Instagram collabs as the platform and its top celebrities are more scrutinised for the quality of their content presented.
Not saying more, you are about to enjoy checking this ranking list out and decide by yourself who is worth your influencer marketing dollars and exclusive brand collaborations.
THE 14 MOST POPULAR BRITISH CELEBRITIES, INFLUENCERS & STARS ON INSTAGRAM – RANKING 2021 LIST
m = million; k=thousand. Last update: Jan 2021
7.3m followers. Charlotte-Letitia Crosby is an English television personality, known for appearing in the MTV reality series Geordie Shore and winning the twelfth series of Celebrity Big Brother. In 2017, she began presenting Just Tattoo of Us, and in 2018, Crosby began starring in her own reality series, The Charlotte Show.
🤓 You will also like > The best Instagram virtual assistants
7.8m followers. Simeon Panda is one of the most followed fitness people in the UK. As popular as some of the top female fitness instructors on Instagram, Simeon fitness tips have been featured in major fitness publications worldwide including MuscleMag, Train Mag, Muscle & Performance and more. He has appeared live on Australia's Number one national breakfast tv show 'The Today Show,' New Yorks most popular urban radio station 'Hot 97,' he also hosts fitness seminars and more than 2 million people follow him on Youtube.
🔥 Trending > The top fitness hashtags for Instagram
8.6m followers. Jamie Oliver is a British chef who achieved worldwide fame with his television shows The Naked Chef (1999) and Jamie Oliver's Food Revolution (2010–11). He is an author of a number of cookbooks with a variety of healthy food and vegan recipes inspiring the British to cook more at home and decrease junk takeaway food. In 2002 he established the Fifteen Foundation, a London-based program that gave underprivileged youths the opportunity to experience careers in the culinary industry at Oliver's Fifteen restaurant. The success of the project, chronicled in the television series Jamie's Kitchen, spurred Oliver's plans to expand the program throughout the United Kingdom and overseas. His restaurant business in the United Kingdom struggled and in 2019 became insolvent, resulting in the closure of more than 20 eateries.
9.2m followers. Zoe Elizabeth Sugg is a British author and social media influencer best known for her beauty and lifestyle products Zoella as well as her haul videos on her YouTube channel Zoella. She launched her beauty and skincare products brand Zoella Beauty in 2014. Zoe has written several popular books titled "Girl Online", "Cordially Invited" and "The Magpie Society".
10.1m followers. Olajide Olayinka Williams "JJ" Olatunji, better known as KSI, is an English YouTuber and rapper. In 2019, he was ranked second by The Sunday Times in its list of the top 100 UK music influencers. He is also part of the British YouTube group known as the Sidemen.
12.5m follower. Gordon Ramsay is a Scottish chef and restaurateur and food recipes book author known for his highly acclaimed restaurants and cookbooks but perhaps best known for his raging temper displayed on popular tv cooking programs. As a youth, he played for the Scottish Premier League Glasgow Rangers. A knee injury ultimately prevented him from pursuing a career in football.
13m followers. Rosie Alice Huntington-Whiteley is an English fashion model and actress. She is best known for her work for lingerie retailer Victoria's Secret, formerly being one of their brand "Angels", for being the face of Burberry's 2011 brand fragrance "Burberry Body", for her work with Marks & Spencer, and, most recently, for her artistic collaboration with denim-focused fashion brand Paige.
Marketers are reading > The best time to post on Instagram
17.1m followers. Demi is from Birmingham, UK, She is a fashion and bikini model. The majority of her Instagram content is fashion-based, showing off editorial shoots she's been involved with and collections with fashion brands, but she's also used her platform to talk about bereavement and updates on her mental health.
😲 Popular read > The world's most-followed sports athletes on Instagram
41.6m followers. Conor Anthony McGregor is one of the most followed sports athletes on Instagram, Connor is an Irish mixed martial athlete and boxer. Connor is a former Ultimate Fighting Championship featherweight and lightweight double-champion. McGregor is also a former Cage Warriors featherweight and lightweight champion. He loves showing off his chest and tattoos on Instagram.
A quick question for you:
How much of your time and money on Instagram Marketing is generating sales?

Is it worth spending your budget promoting an Instagram account you do not even own?

Would you be better off pivoting to successful marketing channels?
Just posting on Instagram will not result in boosting your sales and CLV (customer lifetime value). 
I see this ⛔️  MASSIVE ISSUE ⛔️  many times!
You can change the way you do Social Media Marketing by starting a successful social media strategy.
✅  Once you have your social media strategy defined, your social media executions will make more sense as they help you reach your expected marketing goals. 
In fact, a professionally well-crafted social media strategy will:
✔︎ Free up valuable time
✔︎ Make you produce far less but better quality content and
✔︎ Get you far greater results
If you believe you have a creative, passionate and curious mind, I invite you to read How to write the best Social Media Strategy to do Social Media Marketing in a far more meaningful and effective way. 😀
44.2m followers. Gareth Frank Bale is a Welsh professional footballer who plays as a winger for the Spanish La Liga club Real Madrid and the Wales national team. Bale began his professional career at Southampton, playing at left-back and earning acclaim as a free-kick specialist, then moved to Tottenham Hotspurs where he was decisive for the club, before being sold to Los Blancos. Gareth is close to being on the list of the world's most popular sports athletes on Instagram.
Not hitting your sales targets? Are your ads not performing? Get an expert marketer to support you the whole year and help you boost your sales today!
46.7m followers. Millie Bobby Brown is a Spain-born British actress, fashion model and producer. Millie began her acting career by playing guest roles on television, then moved to blockbusters, movies and films, including her star role on Stranger Things movie.
⭐️ Exclusive > How to get Instagram followers fast & free
60m followers. Emma Watson is one of the most followed persons in the UK. Emma Charlotte Duerre Watson is an English actress and activist. She has gained recognition for her roles in top movies and films, as well as her women's rights work.
😎 Most useful > How to best contact the Instagram support team
67.6m followers. David Robert Joseph Beckham is an English former professional footballer, the current president & co-owner of Inter Miami CF and co-owner of Salford City. He is part of the exclusive list of the world's most-followed sports athletes on Instagram.
🚀 Most view today > The top TikTok Australian stars with the most followers
69.5 m followers.  Dua Lipa is the most followed Instagram account in the United Kingdom. Dua Lipa is an English singer, songwriter and fashion model. 
⭐️ You will also like > The most popular Australian female Youtubers?
👍🏼 Marketers are reading > How to vet influencers for a successful campaign
How does this list compare with the most popular Australian Youtubers?
The most popular people on Instagram UK influence thousands of consumers and their choices. No doubt, these top Instagram stars based in the UK have the power to increase businesses sales. Learn how to craft your social media plan or brief an influencer today!
Are you a UK citizen with 1 million + Instagram followers and want to be listed on our list? Contact us today :)
Follow us on Instagram: @eDigitalagency & @eDigitalphotos
Last note: Is your marketing not reaching your sales targets? Stop wasting your money on marketing that is not performing? Find how you can increase your sales with our eCom boost program!
THE TOP 10 MOST-FOLLOWED BRITISH PEOPLE ON INSTAGRAM UK
was brought to you by…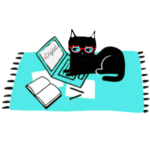 Mau is has been meowing digital marketing for 16+ years. A certified Facebook, Google Ads, SEO specialist and keynote speaker; Mau also offers marketing strategy support & digital marketing training. Mau's Digital Marketing Plan & Social Media Plan templates are used by hundreds of marketers. Subscribe to Mau's newsletter or connect on Linkedin Instagram or Facebook
🚀 Trending > What time zone does Instagram Insights use?