CALL INSTAGRAM CUSTOMER SERVICE PHONE NUMBER 2021
Find the new and latest Instagram customer service phone number 2021. Call the Instagram support team and help centre on this phone number. Written by Mau, a Senior Digital Marketing Specialist at eDigital.
WHAT'S THE INSTAGRAM CUSTOMER SERVICE PHONE NUMBER?
Recently, I had an issue accessing my Instagram account while I was completing the ultimate driving Brisbane to Cairns road trip visiting top stops.
While I was on that epic road trip I really wanted to call the Instagram customer service phone number and get the issue solved, instead of searching on Google.
Before calling Instagram I was lucky I found the solution to my issue by visiting the Instagram's Help Centre that offers some great "Frequent Questions and Answers" FAQ that might help you solve your specific issue.
You are not alone.
Even some of the most followed Australians on Instagram find it hard to find the Instagram customer service phone number to get issues solved.
Many issues with your Instagram account, IGTV or with the content shared by other Instagram accounts can be resolved by visiting the Instagram Help centre with no need to call the Instagram phone number.
Most read > How to get Instagram support for a hacked account
Anyway, if you still want to call Instagram customer support, below are few options you have…
CALLING INSTAGRAM SUPPORT TEAM PHONE NUMBER
INSTAGRAM HELP CENTRE PHONE NUMBER SEARCH
There are not many Instagram customer service phone numbers you can search for. Not even the Top Paid Instagram Influencers – Rich list or the World's most-followed sports athletes on Instagram can access to an exclusive Instagram customer support phone number.
There are only three general Instagram phone numbers publicly found on the internet:
Instagram Headquarters: +1 650 543 4800 or try +1 415 857 3369
Instagram for business:  +1  660 745 3051
These three phone numbers are the best Instagram tools people can use to get in touch with the Instagram support team.
If you are an influencer travelling who needs to call the Instagram support phone number, you may want to check your local Instagram office as they may prioritise support for you.
INSTAGRAM HEADQUARTERS PHONE NUMBER
Call +1 650-543-4800 OR try +1 415-857-3369
Prefer to email Instagram? Find Instagram customer service email address
A quick question for you:
How much of your Instagram Marketing investment, time and money is actually generating benefits for your business?
With your limited time, is it really worth keeping your Instagram Marketing spend?
Would you better off pivoting your marketing resources to other areas?
I see this is a ⛔️  MASSIVE ISSUE ⛔️  many times!
Many new business owners, entrepreneurs and marketers naively think the more Instagram post they use, the more likely potential customers will like their brands and buy.
Does that sound like you? That's ok.
You can always change the way you interpret Social Media Marketing by starting a differentiated and successful Strategy.
✅  Once you have your Social Media Strategy clearly defined, many things will make more sense and I will assure you will look at social media marketing in a far different new way.
In fact, a well-crafted Social Media Marketing Strategy will:
✔︎ Free up valuable time for you
✔︎ Make you produce far less but better quality content and,
✔︎ You will get greater results as your community of customers will start noticing the changes.
If you believe you have a creative, passionate and curious mind, I invite you to read >> How to write the best Social Media Marketing strategy.
I guarantee you will start doing Social Media Marketing in a far more meaningful and effective way. 😀
QUICK ANSWERS TO THE MOST COMMON INSTAGRAM ACCOUNT ISSUES
Below are some common answers and solutions to some of the most popular Instagram issues you thought you needed to email the Instagram support team for:
I want to complain about a photo or video on Instagram I do not like. You may find the content you don't like but doesn't violate the Community Guidelines. If that happens, you can unfollow or block the person who posted it.
I want to delete a comment from one of my Instagram posts. If there's something you don't like in a comment on one of your posts, you can delete that comment.
Someone is using one of the photos I posted on Instagram without my permission. Before you get mired in a dispute or misunderstanding. You should keep trying to resolve your issue directly with the Instagram users. If one of your photos or videos was posted by someone else, you could try commenting on the post and asking the Instagram user to take it down. If that still doesn't work, you can then file a copyright report
Someone is using my business logo or trademark on Instagram without my permission. If you believe someone is violating your trademark, you can file a trademark report.
Someone has an Instagram account pretending to be me. Instagram only respond to reports sent to us from the person who's being impersonated or a representative of the person who's being impersonated (example: a parent). Report an Impersonation Instagram account via this form.
I want to claim an inactive Instagram user name. If an Instagram username you want is being used by an account that seems inactive, you cannot claim that exact username. Alternatively, you can choose an available version of the username to use on Instagram. You can add periods, numbers, underscores or abbreviations to help you come up with a username that's not already in use.
Someone is harassing/bullying me or my child on Instagram. Fill out this form to report photos, videos, comments or profiles on Instagram that are bullying or harassing you. Please provide as many details as possible to help Instagram review this issue.
I am a journalist looking for a media mention from the Instagram team. For press and media enquiries please email: press@instagram.com
I need to call the Instagram headquarters. Call +1 650-543-4800
I want to run an Instagram competition but I do not know how to do it. You can read this great article offering the best Instagram competition tips and ideas.
My bio link does not work. If you are using a bio link tool, you may want to contact your bio link provider.
My Instagram management service provider deleted my account. Get your Instagram management service producer to list the reasons why they deleted your Instagram account and provide that information to Instagram.
Instagram Insights Reach data vs Impression data does not make sense. Visit this article to find more info.
I cannot tag my shoppable products on my Instagram images. Read this article to learn how to do shoppable product tagging on Instagram.
I want to use an Instagram virtual assistant. Can someone explain to me the benefits? Yes, check out this article about the benefits of hiring an Instagram Virtual Assistant.
When you filling out a form to be submitted to Instagram, you should provide as much information as possible, including:
Exact links: Send the exact URLs where the issue is happening (if possible)
Accounts affected. Write down the exact usernames or accounts affected by the issue you are requesting support from the Instagram customer support team.
Issue Date. When was your Instagram issue spotted or started?
Exact Description of your issue or issues.
Expected outcome: most people are great at describing issues but they forget what they want Instagram to fix. If there is more than one issue you want Instagram to fix. Make a list starting with the top priority ones at the top.
Note: Remember that the Instagram support team may take direct actions such as remove entire posts if either the imagery or associated captions violate Instagram guidelines.
🔥 Trending > How to remove your Instagram images and videos from Google Search
GENERAL TIPS WHEN DEALING WITH INSTAGRAM CONTENT DISPUTES
Don't target the person who posted it by posting screenshots and drawing attention to the situation because that may be classified as harassment. Instagram may work with law enforcement, including when they believe that there's a risk of physical harm or threat to public safety.
Popular read > Hacking the 24-hour Instagram story limit
INSTAGRAM HEADQUARTERS ADDRESS
1 Hacker Way building 14 First Floor Menlo Park California, the United States
Exclusive > How to remove a photo someone posted on Instagram without my permission
HOW TO REPORT A PROBLEM WITH MY INSTAGRAM ACCOUNT
You can provide feedback or report a technical issue by clicking on the Options (gear wheel) in your Instagram profile and then tapping Report a Problem in the menu.
HOW TO REPORT A BUG ON INSTAGRAM
You can provide feedback or report a technical issue by clicking on the Options (gear wheel) in your Instagram profile and then tapping Report a Problem in the menu.
Final tip: Is your marketing not bringing the sales you want? Would you like to stop wasting your money on ads not performing? Find how you can increase your sales with our eCom boost program!
This article was brought to you by…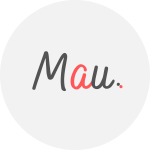 Mau is a Senior Digital Marketing Specialist with 15+ years helping clients solve their digital marketing challenges. Mau is a certified Facebook & Adwords Professional, Certified SEO Consultant and industry speaker. Mau trains marketers via Strategy Workshops & Training Sessions inc his popular Digital Marketing Plan & Social Media Plan templates. Subscribe to Mau's e-newsletter connect on Linkedin Instagram Facebook