HOW TO GET YOUR BRAND STAND OUT WITH UNIQUE "END OF THE YEAR" CONTENT IDEAS
Stand out from the crowd and find below how to align your brand to some of the Christmas and New Year season's realities few brands talk about. Brought to you by MAU. and eDigital.



HOW TO GET YOUR BRAND STAND OUT WITH UNIQUE "END OF THE YEAR" CONTENT IDEAS
This silly season brings a tsunami of branded email messages. Companies email you Xmas cards you did not bother to open, send you out a list of popular things during the year or finishing decade or send unsolicited and annoying product email sequences alluring you to buy "special" Xmas gifts you cannot buy anywhere else.
However, your brand does not need to do the same and indeed you can make your brand have a distinctive voice by defending, fighting or helping with some of the below "less talked" but popular "End of the year" issues and realities affecting ordinary people and surely some of your customers.
1. DOMESTIC VIOLENCE 🔪👊🏼
Sadly, domestic violence and abusive behaviour surge over Christmas Day and New Year's Eve. Calls to police are unstoppable, mainly due to alcohol, drugs, stress and frequency of family gatherings propelling the fire 🔥. Some of your customers will be interesting to learn new ways or tools to negotiate family disputes and/or successfully overcome abusive behaviour or violence at home.
How your brand can help:
Inspire your customers to keep calm during the festive season even if people feel their dignity and values are compromised. Offer them content and tips on how to avoid heavy discussions when alcohol, drugs and stress are present.
Offer them ideas on how to enjoy Christmas with no alcohol, drugs.
Give tips on how to find the best space and time to talk and negotiate issues with family members. Articles such as: How to spot a family member is being passive-aggressive and how to peacefully handle the situation during the end of the year season.
Promote ways people can offer gifts that do not break their bank account and therefore generate stress.
How to manage and handle family gatherings, especially with ill members and or difficult kids or teenagers.
Interestingly our "The gift of a kiss" article peaks every December, maybe because people are searching for ways of feeling loved.  Also, our New Year's resolution ideas your bestie will "thank you" for is a popular article during this season.
Below is one of the most powerful domestic violence awareness campaigns. A woman takes a picture every day until the point where her physical abuse becomes unbearable.
Note: Domestic violence against men is also a growing issue, however, there are not as many awareness campaigns about it.
2. MIGRATING TO NEW OCEANS 🐳
December arrives and some of your customers may feel it is time to move to a new job or venture. Surely the "End of the year" break offers time to go online and browse for new jobs.
Some of your customers may want to escape the modern human slavery of being chained to a chair and a desk in artificially lighted and sick polluted air-conditioned offices. Sooner or later, watching a computer screen all day is no longer sustainable for the body and mind.
Others may have enough enduring bully bosses, unreachable KPI's or boring tasks. They have realised their jobs have not brought meaning to their lives, more fans or fame or extra freedom; deciding it is time to start a new business.
How your brand can help:
Promote content that helps people in the process of quitting a job. Example: "The top 9 signs you should quit your job now" or "How to craft the best resignation letter", 'How to know it is time for career progression", "Funny quitting job quotes", "The 9 steps to finding a job you love",  "The perfect job for me – Quiz", etc.
Publish stories of how people starting a new venture from the most adverse situations. Shopify blog is pretty good at promoting interesting stories of new entrepreneurs.
Curate content that helps people in the process of landing a better job. From how to write a CV to best interview tips.
Help people with tips and tools to set up their own business.
We are testing some articles this year: how to write a memorable "Goodbye message" to your colleagues which is still work in progress and the most popular 58 questions you will be asked in your next job interview. which is getting some traffic.
This funny "I am quitting my job now" notification to all employees has gone viral with over 10 million views on Youtube…

3. OVER-INDULGENCE 🙈 
There is absolutely nothing easier to sell in Jan than a diet program, a diet book, liposuction/abdominoplasty procedures or gym memberships. You may have found out that some of your customers' over-indulged extra kilos are promised to be "fast" burnt from Jan onwards. The sad reality: in most cases, the fast burnt calorie goal never happens. On the contrary, some of your customers are moving backwards and continue their unhealthy eating habits.
How your brand can help:
Write content that inspires people to kill some of those bad Christmas and New Years eating habits and help them exploring some new views on nutrition and health before it is too late for them.
Share some interesting facts or stories about how to avoid weight gain during the end of the year season.
Inspire customers to eat healthier by offering events where they can learn more about the popular food sold during the Christmas and New Year period.
4. LOVE ❤️ 🍑🍌💦
Traffic to dating websites and apps peaks especially before Xmas. The Christmas and New Years break seems to offer people the time to be looking for a new partner. They do not want to start the new year feeling lonely.
Some of your customers may have made it a priority to find new love so why not help them.
How your brand can help:
Publish content that resonates with some of your customers who are looking for a new partner. Some ideas include dating tips, how to get to know your potential partner, things to avoid when bringing your new partner to your "end of the year" family gatherings, etc
Get your content piece published and promote it to your customers. You can always come back to polish it later on during the year.
An example is this Psychology of Dating and its exhibition of key personality traits article we created. It is a light, funny article with two images for pin saves on Pinterest.
5. WASTE
There is no better time during the year your brand can talk about "waste" than December. So if your brand values are into recycling, upcycling, reusing, sharing, etc you have a great opportunity to help people become for aware of their buying decisions and product usage during this "end of the year" season.
Why this is important:
Australians produce 67 million tonnes of waste every year. This means 2.7 tonnes per capita. This is crazy! and it is one of the highest per capita polluters in the world.
Some of the waste issues you can help people fix or minimise are:
The Xmas gifts no needed, or those gifts not even asked for.
The Xmas gift wrapping that ends in the bin.
The Xmas and NY food that did not get consumed.
The plastic decoration polluting your home or office.
Aircon usage and energy waste.
Swimming pools and water usage.
How your brand can help:
Publish content that inspires people to buy less this Xmas.
Share recycle gift wrapping ideas.
Promote tips on what to do with any extra food: how to pack and store food so it can be consumed at a later date or a list of food-related charities.
Provide content on how to recycle and upcycle unused products to create Xmas or NY decorations.
Offer best practices for aircon usage at home to minimize electricity bills.
Give your customer's ideas on how to maximise water usage for their swimming pools or alternative ways to use minimize water usage at home.

EXPAND YOUR VIEW ABOUT END OF THE YEAR CONTENT
There are two well know and very common barriers, stopping companies publishing meaningful, useful content during the end of the year period:
Thinking there is already so much well-written content out there.
Content that does not promote their products or services is useless.
Let me tell you something: When your most valuable customer segment is ready to buy in your category (not discount seekers), they will only remember the brands that created a positive reaction on them. Full stop.
From a customer perspective, their psychologist, healer, counsellor, mentor, guru, life coach, fitness instructor or family member may not be always there ready to help and bring wise words to them during this intricate, sometimes difficult and paradoxically love-fight silly season. Your brand can be there, sharing an honest opinion, a new perspective, tip or idea to a popular issue or at least trying to contribute.
FINAL TIPS
Think about your top brand values. What are your top 3 topics you want to contribute apart from making a profit? Do these topics are popular during December, Jan periods? Ensure your Xmas and New Year stories you publish align to your brand values.
Every customer is different but you may find some have the same needs, struggles or bad habits during the end of the year season. If not sure, run a fun quiz or survey.
Once you know the topics, start experimenting with different content types, from articles to photo galleries, video, infographics, interviews, podcasts, etc.
Progress is more important than perfection.  You do not have to be an expert or be a perfect writer to have a voice on a specific topic.
If you feel there is a topic that may be too "uncomfortable" to discuss, it is ok. Some marketers do not like to take risks as some topics may generate controversy. Minimize the risk with a plan. That plan may include doing some online research and see how other companies are discussing the topic and the type of commentary they are getting.
Think creatively: can you bring humour, fun or laughter to one of those "End of year" challenging issues? make customers laugh or smile – sometimes that's the best way to provide help –
Do not be afraid of experimenting with your content. Most content online never gets popular and it is fine. The most important rule here is to keep progressing with your content strategy, learn from both the content pieces that resonate and did not resonate.
Think of all possibilities when creating new content and polishing existing content.
Now it is time for a bit of fun: have a laugh with these Tiktok's most popular dance moves 🙂
HOW TO GET YOUR BRAND STAND OUT WITH UNIQUE "END OF THE YEAR" CONTENT IDEAS
was brought to you by…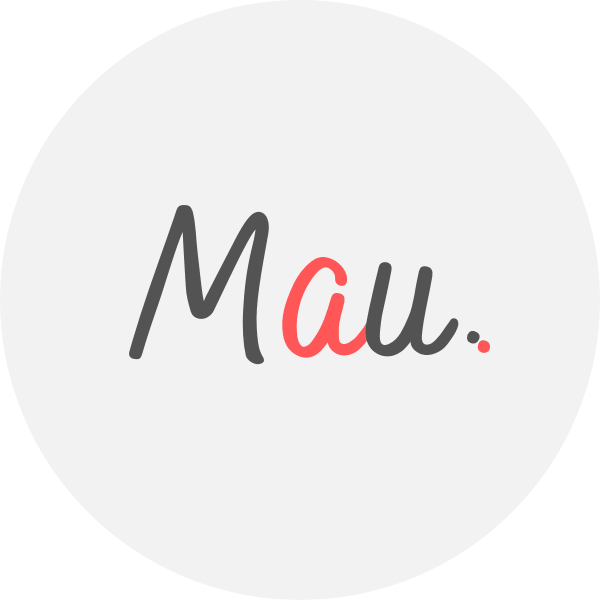 Award Winner Digital Marketer, top Linkedin Influencer, Certified Facebook / Adwords Professional, Certified SEO Consultant, StartUp Investor, Writer, Speaker. 15+ years optimising some of Australia's top brands. MAU.trains marketers via Strategy Workshops & Training Sessions inc his popular Digital Marketing Plan & Social Media Plan templates. MAU. enjoys football, Latin music & hiking while teaching Digital Marketing or completing creative photography briefs and conceptual photography assignments. Subscribe to MAU.'s e-newsletter connect on LinkedIn Instagram Facebook
eDigital – Australia's "Digital Marketing" Destination
Share your opinion below 😀 ⇓