THE BEST JANUARY SALES MARKETING CAMPAIGN IDEAS & EXAMPLES 2022
Find the best January sales marketing campaign ideas & examples for 2022. Increase January sales with top promotion ideas & examples.
Boost your sales and hit your January selling targets with these great January sales marketing campaign ideas, themes, slogans, phrases including retail, electronics, cars, home appliances, fashion, dental, travel and more.
Written by Mau, a senior digital marketing specialist at eDigital.
🚀 Trending today > The best "Australia Day" hashtags for Instagram
THE BEST JANUARY SALE EXAMPLES, MARKETING TIPS & PROMOTION IDEAS FOR 2022
Are you stressed or cannot sleep properly thinking about how to increase your January sales?
You are not alone!
Thousands of marketers in fashion, food and alcohol, sports, food and other growing industries are looking for effective ways to boost their sales during the January holiday season.
Our best virtual assistants have discovered consumers start the new year with new items. They enjoy finding the best deals and promotions during January.
And, whether your customer service was not that great in the previous year or your brand is yet to meet your marketing objectives, creating a January sales campaign for your customers is a great way to increase brand preference and trust which ultimately will boost leads, sales, profits and brand equity.
💌 eDigital newsletter > Join 5k+ subscribers and get proven successful marketing strategies and tips!
HOW CONSUMERS DISCOVER PRODUCTS AND BUY IN JANUARY
Due to more covid outbreaks, this January sale season requests a few changes to the way you used to run and deliver your January Sale marketing campaign.
With fewer customers visiting your store, shop or physical location; your new January Sale should consider the below factors:
Online Jan Sale deals are convenient. And covid has accelerated this move. As a result, in many sectors, online Jan sales are outperforming physical Jan sales as people prefer buying online and minimising the risk of infection.
Most of the "Product Discovery" phase starts now on social media. Yeah, that's right, as people want to minimise visits to physical locations, they rely on the people they follow on social media to show them new products and novelty ways of using/enjoying them. A person watching an unboxing video on Youtube may also watch how that product gets used in an original way by another influencer/creator, then visits a review website and finally searches on Google to find a January sale for that product.
Better and more customers' reviews. As people no longer are visiting stores, they need other "trust" clues before exchanging their hard-earned money for your January Sale deal. In this context, a carefully-planned customers' reviews strategy has become a "must-have" feature that will help you increase your January sales targets. Extend your customer reviews to product pages, category pages, Facebook business account and Google my Business profile.
User-generated content has become a key part of how people shop. Whatever the execution ie. embedding videos from Youtube or inspiration galleries pulled from Instagram on product pages, etc have become the rule, not just a "nice-to-have". Due to many years of poor marketing tactics, people are now used to trusting only other people's opinions about the products they are curious about.
Changes to store layouts. Apart from buying online, buy online pick up in-store (BOPIS) and curbside pick up has become the preferred way consumers what to get January Sale deals.
Optimise delivery costs by promoting bigger basket sizes. For online January sale campaigns, you can optimise your delivery costs by encouraging your online visitors to buy bigger basket sizes. You can group similar or complementary products together in a way that makes sense for the buyer but also optimise your delivery costs and increase average online purchase values (AOPV)
Fast delivery. In sectors in which January Sale deals are quite similar, you can promote a faster delivery than your competitors. Look at Sephora or Amazon Prime in NYC offering one-hour delivery.
Track competitors. Ensure your January Sale is actually the best deal in the market as price comparisons take a minute or two, especially when everyone knows the big players tend to always have the best deals: Amazon, eBay, AliExpress, etc. If your competitors are public listed companies, you can look at their shareholder reports to see how online sales are performing vs in-store sales, if available look at their January sales data to give you an idea of the market share you can grab with a great January Sale campaign.
Look at market trends. Tracking market trends will allow you to ensure the products offered are still hot. If only a few are buying your Jan sale, you know your deal is not that good or your product is no longer a "must-have" on your customers' minds.
Loyalty is up for grabs. With another 2022 challenging year, brands not offering the new basics right: opening hours, inventory levels, customer service phone numbers, curbside pick up, etc will find it harder not only to hit their Jan Sale targets but also retain their past customers. This is especially important for low-consideration products or services.
🔥 Hot deal > Australia's cheapest data plan for your phone. Grab it before it ends!
ONE HERO PRODUCT/SERVICE ON SALE
Before you start using some of the below January Sales marketing campaign ideas, you should craft your own niche and unique January Sales campaign that will connect your offer to the perfect audience: bargain hunters.
For example, if you provide dental services specialised in broken or cracked teeth then you have great opportunities to create a January Sales campaign focused only on people who live in your geographic area who need an affordable deal to get their broken teeth fixed.
Promoting generic January Sales campaigns may bring you calls or foot traffic, however, they will not be as effective as using very niche, specific messages for specific products and services you are offering at a discounted price during January.
🇦🇺  🎉 Celebrate Australia Day with one of these "Australia flag map" images. 
OFFER "EXPERIENCE" ENVIRONMENTS
More marketers are now realising offering unique valuable "experience" environments where customers can learn and enjoy their products, find out more about their quality, understand their supply chains and pricing, which will lead to customers welcoming the money-value exchange. Do you remember when Nespresso opened its first concept store in Paris in 2000?
Ahead of time, they knew the value of creating a service system that brings a unique experience to their customers, not necessarily offering an in-store physical product transaction. 20 years later, many brands are still trying to figure out how to design a truly remarkable customer experience. I am saying this because the better the customer experience is, the less you need to rely on January sale deals or discounts.
When you offer truly unique experience environments to your customers (not just stores), you have more chances of earning trust from your customers. As a result, your brand will rely less on discounted campaigns. The Canada Goose store in Toronto is another great example of a brand that wants to move in this direction.
THE TOP TIPS
Ok, now I would like to share with you some ideas and tips when designing, planning, launching and measuring your January sale campaigns. I hope you find this list useful.
Marketing material ready in Nov (The latest). Yeah, during December your team is busy wrapping up the year or are away on holiday. If you are going to have video ads for tv or Youtube, this material probably will need to be planned some months in advance.
SEO. Ensure your January sale campaign appears when people type your brand or product name in Google. Ensure you use juicy keywords such as "Sale, offers, deals, promo code, discount. etc". Examples of popular search term combinations for January Sale campaigns are:

"[your brand name] January sale [year]" or
"[your hero product name] January sale [year]"

Campaign name. Should you call it Jan Sale or New Years Sale? According to Google Trends data, both terms are quite popular. You could publish a landing page for each term so your deals running in January are easily found from search engines. Check with your SEO provider which term combination people use to find your brand January Sale and deals. We can offer you SEO assistance if needed.
Promo codes. Make sure your promo codes are unique for your January sale campaign, this way is easier to track, measure your campaign results. A "JANSALE" promo code is probably not enough. A "JANSALE22" promo code is much better. Also, test your promo codes ensuring the right discount is applied to the shopping cart.
Facebook event. Create an event on Facebook for your January sale campaign. This way people who want to get your January deals and offers can get notified when there are any updates or changes.
Dates. Launch 1st Jan unless you want customers to pay in advance. Airlines, hotels, holiday, travel, tourism and education providers generally promote their January sale around October and November, so you will have to have your materials ready by September. (See Cairns Airport example below). Apart from those industries, you are ok to launch your "January Sale" campaign on the 1st of January. If you also run a "Back to School campaign" then you may need your January Sale campaign to be shorter, for example: from 1st Jan to 15 Jan. (As seen below, Betta runs its Jan sale 1-10 Jan and Back to School 10-17 Jan)
Unique creatives. Get different creative done for Christmas, Boxing Day and January sales this way you have unique elements to promote during those campaigns. Look at this example, similar videos but for different campaigns.
Colour. Just because red is the most popular "sale" colour, that does not mean you should use red for your Jan sale campaign. Ensure your messages use your brand colours. If not sure, talk to your designer.
Hero offer. Promote only one BIG offer if possible. The more offers you promote the more distraction you are creating and the fewer chances people will remember your offer.
Target. You have the option to cherry-pick your target audience most receptive to respond to your January deal. You may not want everyone to be aware of your highly discounted January sale.
Channels.  Same as picking your target audience, you can pick specific channels. You may decide to promote your Jan sale offer only via catalogues.
Message frequency and reach. If you are not picking up your Jan sales targets then you need to increase the frequency and reach of your January sale. On the contrary, if you are about to sell out, then you can reduce your marketing spend. Check daily.
Partners. Involved your key partners within your Jan sales promotion. This may include getting influencers to talk about your Jan sale offer via unboxing videos or shopping haul videos. If you are a retailer located inside a shopping mall, get centre management to promote your Jan sale on their website, e-newsletter and social media channels.
Event. You may want to include running a physical or virtual event to fully push your Jan offer, including demonstrations, celebrity appearance, etc.
Email marketing. Send a drip e-mail sequence to remind people about your January sale, Early, middle and end of the month.
Return rates. January sales generally bring a lot of compulsive buying behaviour. After a few days or weeks, people may change their minds and want to return the item. Ensure your January Sale campaign not only offer great quality products but also have clear t&c's to reduce product return rates.
Wrapping up. Ensure all January sale promotional material is taken off on the 31st of January and update prices in your system. Find insights on your data once your January Sale campaign ends. Present your hypothesis to your team and test some the next January. If they work, you then scale them, if they do not, scrap them.
👨🏻‍💻 Marketers are reading > The most popular "Australia Day" hashtags for Instagram
JANUARY SALE MARKETING CAMPAIGN EXAMPLES
Below are some January Sales Marketing campaign examples. If you find one that takes your attention, pin it on your Pinterest account so you have it ready when designing your next Jan sale campaign :)
AFFORDABLE MOBILES JANUARY SALES
Using humour, this ad successfully reminds people of how to get a new mobile phone with no need to visit a store. This video was the most popular "January sale" video on Youtube in the 7th Dec 2020 to 7th Jan 2021 period.
JANUARY SALE BANNER ON HOME PAGE
AMAZON JANUARY SALE
Amazon Jan sales slogan: "Ring in the new year"
ARGOS JANUARY SALE
Argos Jan sales slogan: "Sales and so much more Now on"
APPLE JANUARY SALE
Apple does not really run a January Sale or New Year's Sale campaign. Probably one of those few brands in the world not offering discounted products. The only way people can get some sort of benefit when buying apple products during January is through the Apple Card offering interest-free overtime payments. Apart from that, student discounts are available throughout the year.
Apple Jan sales slogan: Pay for your new Apple products over time, interest-free.
ASOS JANUARY SALE CLOTHES 
Asos January sale marketing campaign name: "Sale: Further reductions up to 80% off"
BED BATH N' TABLE JANUARY SALE
Home retailer Bed Bath N' Table runs a "Clearance Sale" during January, offering up to 60% off selected products.
BOSE NEW YEAR'S SALE 
Bose is one of the kings of sound. No doubt. People love their online New Year's Sale offering up to 25% off.
CAIRNS AIRPORT JANUARY SALE & ALLIANCE AIRLINES 
As mentioned before, airlines usually promote their January holiday sales far in advance around Oct/Nov, making sure they fill in seats quicker. The below January deal was promoted on Facebook back in November.
CURRYS JANUARY SALE
Currys Jan sales slogan: Sale. "Save u to 40% over 1000 products. Get in"
CHESHIRE OAKS JANUARY SALE
Cheshire Oaks Designer Depot Jan sales: Not on due to covid, however, they are offering Drive-in movie nights in Jan.
FLIGHT CENTRE JANUARY SALE – TRAVEL
The most popular "January sale" video on Youtube is this Flight Centre Jan sale video. Yes, that's right, this video has amassed more than 600k views. That's a lot of people who have become aware of their Jan sale offer.
IKEA JANUARY SALE
Ikea Jan sales and offers: Ikea has not published any Jan specific sales, deals or offers.
EBAY JANUARY SALE
eBay January sales: eBay offers different sections for deals that run all year round. Not only Jan. The Spotlight deal and the Trending deals.
EE JANUARY SALE PHONES
EE January sales: One of the few online retailers that published a "January sale" section on its website with the title "Mobile phone deals"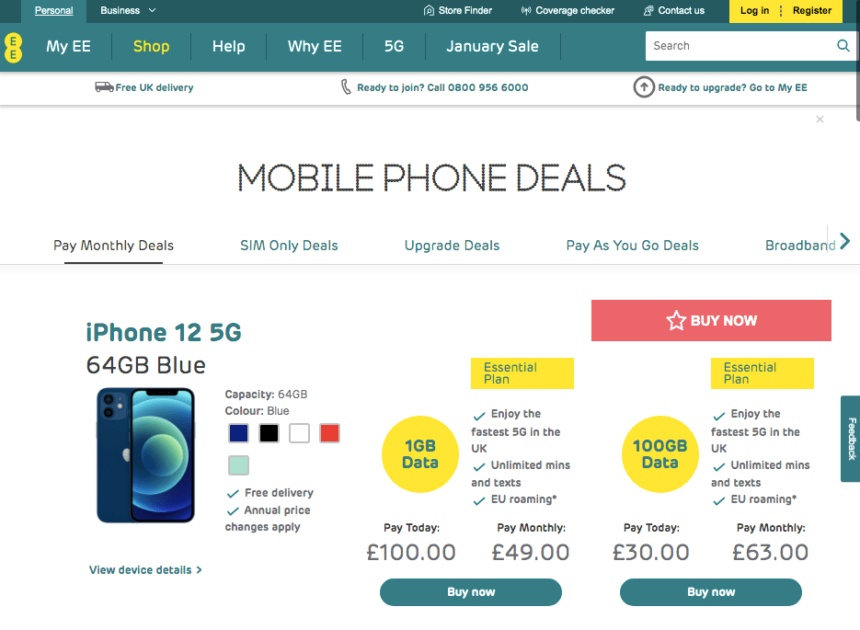 ee January sales deals offers
FLIPKART JANUARY SALE
Catering for Indian customers, FlipKart does not really promote a "January sale" section but they offer daily deals people can have access to. FlipKart Jan sales slogan: FlipKart is one of the World's most search "January Deals" brand.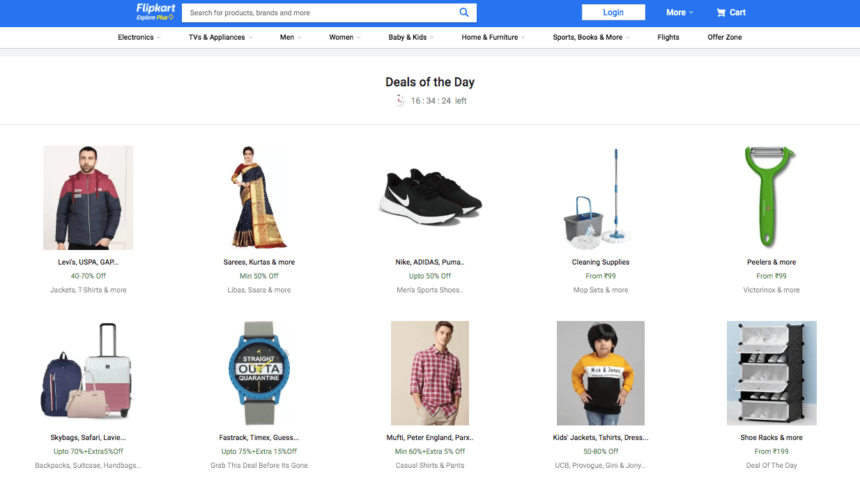 flipkart January sales deals offers
🇦🇺  🎉 Celebrate Australia Day with one of these "Australia flag map" images. 
FREEDOM FURNITURE JANUARY SALE
Freedom January sales marketing campaign name: Absolutely everything on sale!
FANTASTIC FURNITURE JANUARY SALE
Fantastic furniture January sale is not running in 2021, however, they offer discounted furniture products all year round.
FISHING JANUARY SALE BCF
Fishing January sale deals are one of the most offers most searched by people during January around the world. As people have free time to go fishing during January, fishing retailers release their stocktake deals as you can see below for Australia's BCF retailer:
GOLF JANUARY SALE DRUMMOND
People playing golfing peaks in January as people are on holidays. This is a great opportunity for Gold January sales, deals and offers. Some retailers let their End of year sale to continue for few days during January as seen on Australia's golf retailer Drummond below:
Influencers are using > The top "Australia Day" hashtags for Instagram
GUNWHARF QUAYS JANUARY SALE
Gunwharf quays January sale was not on during Jan 2021 due to covid. They only published an update in relation to stores' opening hours.
H&M JANUARY SALE CLOTHES FASHION
H&M January sales slogan: Further reductions on sale – Up to 70% off
HARVEY NORMAN JANUARY SALE
Harvey Norman January sale slogan: Summer Sizzlers. Offering gift cards up to $500 on interest-free purchases, which is quite ridiculous when people can now pay with Afterpay or other free interest providers.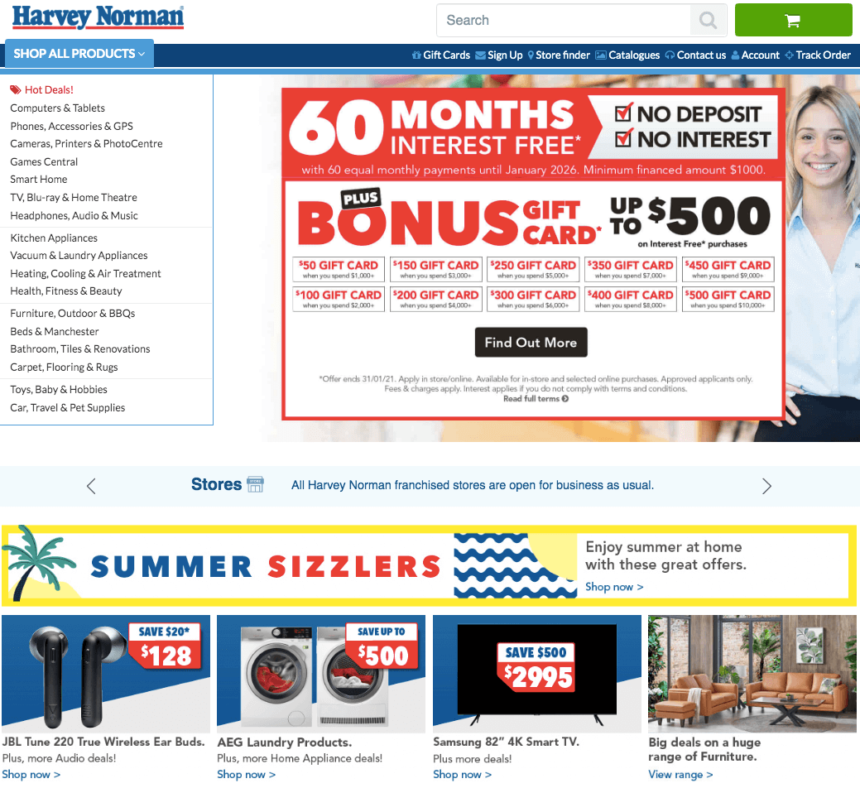 Harvey Norman January sales offers deals laptop gaming
BETTA JANUARY SALES – LAPTOPS & HOME APPLIANCES
Betta retailer runs its January sale campaign as The New Year Clearance Sale. Hurry, while Stocks Last! From 1st Jan to 10th of January then moving to their Back to School campaign promoting discounted laptops.
BETTA BACK TO SCHOOL SALE – LAPTOPS
HP JANUARY SALE LAPTOPS
HP January sales marketing campaign is the continuation of their end of year campaign.
HP uses the January sale slogan: "End of the year sale-abrasion"
HOMEDEPOT JANUARY SALE
Homedepot January sale slogan: Up to 40% off selected tools & accessories. They do not really have a specific section for January sale deals and offers.
JEWELRY JANUARY SALE – PROUDS
Jewellery retailer Prouds run a "January sale on now" campaign promoting discounted products up to 50 per cent off.
JOHN LEWIS JANUARY SALE FASHION
John Lewis January sale slogan: "Winter Sale Now On"
MADE.COM JANUARY SALE FURNITURE 
Made.com January sale extends only to the first week of January only. They use the January sale campaign slogan: "Extra saving, Dining room. This week only"
MICHAEL HILL JANUARY SALE JEWELLERY
Same as Prouds retailer, Michael Hill jewellery stores offer the same type of January offer/deal: Up to 50% off selected items.
OPSM JANUARY SALE – GLASSES
Who would not mid a discounted pair of glasses in January? OPMS retailer runs a New Year's sale campaign offering discounted glasses and sunglassed up to 50% off.
PANDORA JANUARY SALE 
Jewellery January sales, deals and offers are the most sought by consumers worldwide. Pandora online marketing makes a great job at promoting a great range of products at a discounted price during December.
Pandora January sale slogan: "Sale. Too good to miss…"
PS4 JANUARY SALE BIGW
pLAY sTATION 4 (PS4) is for sure one of the most searched products people look at during January. Users go to Google to find a sale, deal, offer discount or promo code. However, only a few retailers are offering PS4 discounts including Australia's retailers BIGW and Amazon.
RYANAIR JANUARY SALES – CAR HIRE & FLIGHTS
Ryanair is well known for publishing their summer offers right at the beginning of January every year. Ryanair January sales include flights and car hire.
RICHER SOUNDS JANUARY SALE
British know where to get good electronic deals in January.  A walk to a richer sounds store, a call or online can get you a great offer for your new electronic device.
richer sounds January sale slogan: "SALE Continues…"
🇦🇺  🎉 Celebrate Australia Day with one of these "Australia flag map" images. 
SAMSUNG UK JANUARY SALE
Samsung UK runs a New Year's sale promotion with a strange icon and slogans:
"I read the whole internet"
"Treat yourself with the best savings across all our product ranges" 
"The Farewell 2020 sale. You've earned it." 
TUI JANUARY SALE
Tui online travel agency also runs January deals far back in Sep/Oct/Nov making sure they get their commission far in advance.
ULTA BEAUTY JANUARY SALE
Ulta Beauty January sale slogan: "Discover daily beauty steals. 50% off the must-haves"
USED CARS JANUARY – SNOWS
This is not surprising car dealerships rely on a big January Sale push to hit their January revenue targets.
USED CARS JANUARY SALE – PARKS
VODAFONE JANUARY SALE
Vodafone UK expands their Winter Sale campaign into January.
WAYFAIR JANUARY SALE
Wayfair is probably one of the best retailers fully promoting their January sale marketing campaign with multiple banners on their website homepage and social media channels.
WASHING MACHINES JANUARY SALE – APPLIANCES DIRECT
UK Home appliances retailer Appliances direct take their January sales seriously, creating a section on their website, visible from the home page.
XBOX JANUARY SALE – OZ GAME SHOP
According to Google Trends, Xbox is one of the most searched "Jan sale" products. However, few retailers use this as a catch to attract potential buyers. Even, if you cannot offer a discounted product you could offer a complementary product or service for a discounted price as part of an "Xbox January sale" deal.
🇦🇺 Are your social media posts ready for Australia Day? The most popular "Australia Day" hashtags on Instagram
ZARA JANUARY SALE FASHION
Zara January Sale campaign takes over all above the fold real estate on their home page. That's how serious they are at promoting their January Sale campaign.
🇦🇺  🎉 Celebrate Australia Day with one of these "Australia flag map" images. 
THE BEST 12 ACTIONS THAT WILL HELP YOUR JANUARY SALE 2022 MARKETING CAMPAIGN
Craft a professional digital marketing plan, including your January sales targets and executions.
Update your Google My Business profile with your regular opening hours (if applicable) and attributes added.
Check with your sales manager which marketing campaigns worked last January 2020 and replicate.
Run a pop-up banner across all pages on your website promoting your Jan sale (See Freedom furniture example below)
If you are offering a highly discounted product, create urgency by sending weekly updates on inventory levels
Create content that helps people with the most common January activities: Find a new job, start a new diet, start a new exercise regime, find love, etc.
As most people are on holiday in the first two weeks of Jan, promote your long piece type of content.
Help parents or kids with tips, deals and offers for the Back to School period.
Announce your upcoming virtual events or promotions you will be launching in the next quarter.
Has your loyalty program changed? Send an update to your members.
Has your referral program changed? Send an update to your affiliates.
Clean your inbox of all those 2020 emails you no longer want to follow up so you can fully focus on your Jan sale targets.
✪ Expert tip: When writing your January sales titles and copy, make sure you include popular keywords so people can easily find your January offers. These words will also be great juice for your SEO. Below is our recommended list:
Sale
Sales
Offer
Offers
Promo code
Discount
Deals
Deal
Promotion
Promotions / Discounts
✌️ Donate today and support "always free" content!
CONCLUSION
Yes, you can become better at promoting January sale campaigns with some of the above tips and other tactics. But ultimately, what you should aim for – as a top marketer – is to spearhead your organisation into an experience-centric organisation.  This is a radical approach everyone in a business should buy in and a transformation your customers will love you for.
Experience-centric organisations do not sell products that demand January Sale deals. They just offer unique and remarkable experiences that happen to use one or a few products. They have designed and shared the most unique adventure with only the people who dare to welcome it.
If you still need to run January sale campaigns, my last observation for you is: Successful January sale campaigns are planned far in advance, marketers – running them – test their hypothesis from the insights they got from their last January data and have implemented a constant customer feedback loop system to know how to polish and improve their January Sale marketing campaigns.
Last note: Is your marketing not bringing the sales you want? Would you like to stop wasting your money on ads not performing? Find how you can increase your sales with our eCom boost program!
😎 Next > The best "Australia Day" hashtags for Instagram
THE BEST JANUARY SALES EXAMPLES & MARKETING CAMPAIGN IDEAS
was brought to you by Mau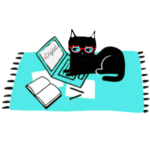 Mau is a certified Facebook, Google Ads, SEO specialist a keynote speaker and one of Australia's Top Marketing Influencers. Mau offers digital marketing strategy support & training. Mau's premium Digital Marketing Plan & Social Media Plan templates are used by thousands of marketers.
Subscribe to Mau's newsletter or connect on Linkedin Instagram or Facebook