THE TOP 33 FITNESS HASHTAGS FOR TIKTOK 2022
Find the top 33 most popular fitness hashtags for TikTok 2022. Post your TikTok videos with the best fitness hashtags in 2022. Find below the top 33 fitness hashtags for 2022. Written by Mau. Senior Digital Marketing Strategist at eDigital.
🔥 Trending > The most popular food hashtags on TikTok
THE TOP 33 FITNESS HASHTAGS FOR TIKTOK IN 2022
As you may have already noticed, TikTok is showing your posts to a few of your followers. Yes, that's right! most of your followers never get to see your posts.
Regardless of the industry, even the fastest-growing industries are having to spend money (boosting their TikTok videos) to reach their hard-earned followers on TikTok.
Marketers – obviously – do not like this situation and are stressed, cannot sleep properly at night time trying to find ways to bring sales from TikTok.
If you have taken my marketing strategy training session or are subscribed to my exclusive newsletter, you surely have already put into practice some real & proven marketing techniques to increase your fitness business sales and do not rely on vanity hashtagging.
As a result, publishing popular fitness hashtags has become one of the biggest social media marketing distractions, especially for marketers or business owners who still need to improve their social media strategy, customer service or yet meet their business and marketing objectives.
Remember, the gains from popular fitness hashtags are super minimal compared to activating a real marketing strategy for your food business.
Not saying more, find below the most popular fitness hashtags on TikTok.
The research was completed by some of our best virtual assistants.
WHAT ARE THE MOST POPULAR FITNESS HASHTAGS ON TIKTOK IN 2022?
That was the question I asked myself while I was completing the ultimate driving Brisbane to Cairns road trip visiting the best stops for a few months and wanting to find new popular fitness workouts and sessions.
I was surprised many gym owners and fitness trainers I met on my epic road trip were not using some of the most popular TikTok fitness hashtags to amplify and reach more followers and new potential customers.
I have done the research for you so you can start using some of the top 30 most popular fitness hashtags for TikTok listed below…
CUSTOMER SEGMENTATION IS KEY
Before you start using some of the below most popular fitness hashtags on TikTok, you may want to also use some niche, unique fitness hashtags that will connect you to your exact audience.
For example, if you provide fitness services for rock climbers in New York, you may also want to use "rock climb" "NYC" related hashtags.
Publishing popular fitness hashtags will surely bring you likes to your TikTok content, it may not be enough to reach your desired audience.
If you want to have – let's say – 30 great exclusive clients per week, then you do not necessarily need thousands of "likes" and "followers" on TikTok.
You may decide to reach – let's say – mums with babies between 30-40 years old who are looking for belly blaster workouts in San Francisco's Haight Ashbury area. That's quite niche and that could be enough business for you. Then you will use far better hashtags as you know the exact people you want to reach.
Need TikTok marketing strategy support? We run online workshops where we can look at how to improve your TikTok marketing.
THE TOP 33 MOST POPULAR FITNESS HASHTAGS ON TIKTOK 2022
As the new year begins, it's no surprise people are looking to better their health, cut out unhealthy habits, and spend time on their overall wellbeing; and, TikTok is full of nutrition enthusiasts, workout buffs, and health-conscious video creators who keep watchers inspired and motivated on their fitness journey.
In our TikTok hashtags series, we're going to take a closer look at a collection of the most used #fitness hashtags creators are using for their videos focused on various aspects of physical, emotional and mental self-care.
Whether TikTok users are looking for new workout ideas or ways to feed and refuel their bodies, these fitness-related hashtags will get people to discover your fitness videos in 2022.
m = million | b = billion
33. #aerialsilks 816m+
32. #hiit 989m+
31. #bodytransformation 1.1b+
Just in > The World's top 10 most popular fitness apps
30. #pilates 1.1b+
29. #palestra 1.3b+
28. #zumba 1.4b+ (related: #zumbafitness 300m+) Zumba is an aerobic fitness session that uses Latin music and Latin dancing moves to make you sweat. The Zumba fitness trend was invented by Colombian choreographer Alberto Perez
27. #physique 1.8b+
26. #jumprope 1.8b+ (related: #skipping 927m+)
PERSONAL TRAINERS SPARK THE CONVERSATION
The number of people mentioning their personal trainers on social media has grown steadily since the start of the pandemic. #Zoomfitnessclasses, #homefitnessequipment and #outdoorfitnesssessions – avoiding crowded gyms – have increased personal trainers' revenue.
Rather than focusing on their equipment and facilities, gym owners and marketers should look to working with fitness trainers instead. Whether this is increasing the number they partner with or using them to help promote classes, gyms can use personal trainers to get people to enjoy their gym services.
As some fitness enthusiasts are already comfortable working out at home, it is imperative the re-design or comes up with new innovative offerings to get people back to indoor gym facilities.
If you are one of those who already love your home or outdoor fitness sessions and avoid those smelly gyms, packed with narcissistic gym junkies looking at their muscles through the mirrors while wearing unhealthy clothing fabrics; you probably would never be persuaded to get back to an indoor gym.
25. #TikTokfitness 2b+
24. #stretching 2b+ (related: #stretch 2b+)
23. #strengthtraining 2b+ Strength training or #resistancetraining (39m+) involves the performance of physical exercises that are designed to improve strength and #endurance (220m+). Strength training involves lifting weights. It can also include a variety of training techniques such as #callisthenics, #isometrics (18m+), and #plyometrics (150m+).
22. #walking 2b+ No surprise #walking is one of the most popular fitness hashtags on TikTok as it is free and does not require much.
21. #cycling 3b+ (related: #cyclinglife 700m+) Both amateur and professional cyclists work out at gyms in order to improve their performance when riding on their bikes.
👍🏼 Marketers are also reading > The most followed British celebrities on Instagram
20. #strongman 3.2b+ (related: #strongwoman 850m+)
19. #personaltrainer 3b+ (related: #personaltraining 100m+) Mix it with your location and go hyperlocal. Example #personaltrainermanhattan #personaltrainernewyorkcity. Use synonyms: #personaltrainernyc
18. #tumbling 3b+
17. #streetworkout 3b+ Some fitness trainers are offering clients a mix of gym workouts and street workouts. It is important to follow this hashtag if your gym offers street workout sessions.
16. #hiking 4b+ (related: #hikingadventures 600m+) Hiking is one of the world's most popular and cheapest fitness activities to get fit and strong. Hiking offers so many benefits for the mind, soul and body as it connects you with nature.
🎯 Itinerant fitness trainers who travel around the world may consider also using some of the best travel hashtags for TikTok when posting their fitness TikTok videos in different places around the globe.
15. #cheerleading 4b+ (related: #cheerleader 3b+)
14. #poledance 4b+ (related: #polefitness 1b+ – #poledancer 1b+ – #polefitness 1b+)
13. #crossfit 4b+ (related: #crossfitgirl 100m+ #crossfitgirls 80m+)
12. #swimming 5b+
11. #powerlifting 6b+
You do a lot! You help people get fitter, teach them how to do squats, show them the best hip thrusts, provide them with the best lunges sessions, correct their mountain climbers, give them the motivation to complete tough bike crunches, offer them instructions to do wall sits, graveyards or tricep dips correctly. You deserve to have a real marketing strategy that showcases the top benefits of your service for your potential customers!
⭐️ Popular read > The World's top Instagram female fitness stars
10. #calisthenics 8b+  (FYI the correct spelling is "callisthenics")
9. #fitgirl 8b+ (related: #gymgirl 3b – #fitnessgirl 2b – #fitnessmodel – 2b#fitgirls 1b)
8. #running 9b+ (related: #runningshoes 43m+)
7. #yoga 13b+ (related: #yogamat 24m+) The trend of yoga classes at gyms is not cooling down.
6. #fittok 20b+
✅ Most views today > Most popular travel hashtags on Instagram
5. #gymnastics 23b+ (related: #gymnast 4b+)
4. #bodybuilding 29b+ (related: #bodybuildingmotivation 900m+)
3. #workout 79b+ (related: #homeworkout 10b+ –  #workoutmotivation 2b+ – #workoutroutine 2b+ – #workouts 1b)
2. #gym 132b+ (related: #gymlife 9b+  #gymshark 5b+ – #gymmotivation 4b+ – #homegym 3b+ #gimnasio 2.7b+ – #gymtime 1b+ – #gymfreak 330m+ – #gymaddict 200m+ – #gymlifestyle 180m+ – #gymflow 31m+ – #atthegym 26m+ – #mygym 20m+)
1. #fitness 173b+ (related: #fitnessmotivation 4b+ – #fitnessfreak 4b+ – #getfit 4b+ – #gymrat 3b+ – #fitnessjourney 1b+ – #fitnesslife 1b+ #fitfam 1b – #fitnessgoals 600m+ – #fitnesscoach 390m+ – #fitnessaddict 200m+ – #fitnesslifestyle 200m+ #fitnesstrainer 100m+ – #fitnessfood 90m+ – #fitnessgear 8m+)
You can also find out the top 33 most popular sports hashtags for Tiktok.
OTHER TOP POPULAR FITNESS HASHTAGS COPY PASTE 2022
#fitnessgirls 811m+
#rollerblading 656m+
#weighttraining 225m+
#endurance 220m+
#functionaltraining 200m+
#kettlebell 190m+
#plyometrics 150m+
#f45 88m+ (Gym brand)
#fitbit 87m+ (Fitness device)
#bodybuildinglifestyle 46m+
#fatness 44m+
#hikingwithdogs 42m+
#nikerunning 39m+
#resistancetraining 34m+
#getstrong 34m+
#exercising 32m+
#trainingshoes 23m+
#isometrics 18m+
#stationarybike 2m+
OTHER POPULAR FITNESS HASHTAGS ON TIKTOK TO GET FOLLOWERS
#gymselfie
#gettingfit
#gymlover
#workouttime
#fitnessbody
👨🏻‍💻 Marketers are also reading > The top reasons why good people do bad things
#bodyweight
#fitgirlsguide
#coreworkout
#poledancing
#fitwomen
TIKTOK FITNESS HASHTAGS FOR LIKES
#fitnesstrainer
#fitnessmodels
#fitnesswear#rowing
#gymsharkwomen
#barbell
🔥 Trending > The most popular food hashtags for Instagram
TOP FITNESS HASHTAGS FOR TIKTOK FANS
#absworkout
#gymmemes
#fitboy
#gymjunkie
#fitnesswomen
#barre
#allenamento
#boxingtraining
#fitnessphysique
#fitnessphysique
#gymlove
IS JUK FOOD HELPING THE FITNESS INDUSTRY?
Some people may argue countries where most of the adult population is not physically fit, neglect the care of their bodies and follow harmful eating habits (junk food), is sending the message to their new generations (children) that it is normal to be unfit, out of shape or physically weak.
Popular hashtags such as #bodypositivity #bodyacceptace #loveyourbody are trending and maybe justifying the addiction to eating junk food while people subscribe to popular fitness apps or virtual home gym programs to quickly burn fat.
You may find – in reality – most people can't keep up with their fitness demands, routines or goals and – sadly – give up; making them less prone to keep consistent daily exercise and healthy food habits.
Some supermarkets and grocery stores are not helping either.
For example, you may visit Woolworths, Coles or other supermarket chains in Australia – to find out the food offered may not be that healthy; especially the packaged and/or processed food – taking most of the shelf space these days – containing high amounts of preservatives, unhealthy fats (saturated and trans fats), sugar, salt (sodium), additives such as artificial flavours and/or colours.
HOW YOU CAN HELP
Many gym owners and fitness trainers are offering fresh juices and natural drinks at their venues. Some are providing their customers with healthy information packs so they can make informed choices not only about their fitness programs but also about the food they cook or buy.
Some already have also started educating customers about the benefits of being consistent rather than just burning fat, fast.
THE BEST FITNESS HASHTAGS FOR TIKTOK FITNESS ADDICTS
#hiitworkout
#treadmill
#fitnesstips
#fitnessgoal
#gymgirls
#bodyweighttraining
#workoutoftheday
#fitnesslover
#pilatesinstructor
#fitnesstransformation
#poledancenation
#fitnessmom
#hikingdogsofTikTok
#fitfamgermany
#bodybuildingcom
⭐️ Just in > The most popular 33 tiktok hashtags
#gymnastic
#bodyweightworkout
#workoutvideo
#cardioworkout
#crossfitcommunity
#fitnesslove
#fitnessboy
#exercisemotivation
#circuittraining
#hikinglife
#hikingtrails
#poledancerofig
#zumbainstructor
#athomeworkouts
Just in > The most-followed female fitness influencer in the world
#kettlebells
#powerliftingmotivation
#fitnessjunkie
#fitnesschallenge
#gymclothes
#workoutvideos
#hikingculture
#fitnessapparel
#fitnessworld
#traininghard
#pilatesreformer
#fitnessinstructor
#gymworkout
#fitmen
#fitnessguru
GREAT FITNESS HASHTAGS FOR TIKTOK
#athomeworkout
#mountainclimbing
#workoutwednesday
#salsadancing
#fitnessbikini
#fitover50
#tabata
#kettlebellworkout
#personaltrainers
#workoutclothes
#fitnessquotes
#hikingday
#gymworkouts
#zumbacommunity
👨🏻‍💻 People are also reading > The best travel hashtags for TikTok 
#workouttips
#poledancersofTikTok
#hikingtheglobe
#gymfood
#endorphins
#trainingmotivation
#bodybuildingnation
#peloton
#fitandhealthy
#calisthenicsworkout
#hikingadventure
#dumbbells
#workoutideas
#gymvirtual
#workoutdone
🚀 Most view today > The World's top 30 yoga hashtags
THE BEST FITNESS HASHTAGS FOR ENGAGEMENT
#powerliftingwomen
#fitowman
#plyometrics
#fitnesstime
#workoutfromhome
#workoutflow
#trainingcamp
#fitgirls_inspire
#gyminspiration
#fitnesscouple
#workoutgear
#bodybuildinglife
#intervaltraining
#physiquefreak
#trekkinglovers
#fitnessfam
#aerobics
#poledancers
#fitnessinfluencer
#hiittraining
#fitnessvideo
#fitfashion
#fitnessmotivations
#workoutplan
#resistancetraining
#hikingtrip
#fitnessvideos
#spinclass
#fitnesstraining
#fitman
FITNESS HASHTAGS TRENDING ON TIKTOK
#fitgotreal Working out doesn't have to feel like hard work. 🤾‍♀️ Get creative and put your spin on fitness. After all, you don't need a fancy gym or expensive gear to get a little sweaty 😅😅😅 Press ups in the bedroom? Squats after work? Matching your moves to a music video? Whatever you're doing, no matter how red in the face or out of breath, show Tiktok how #FitGotReal
#workoutbuddy
#gymvideos
#workoutlife
#fitnessinspo
#fitnesscommunity
#getstronger
#exerciseroutine
#fitnessclub
#gymnasticslife
#liss
#exerciseismedicine
#hikingaddict
#fitnessmemes
#enforma
#gymnasticsshootouts
👍🏼 Editor's pick >  The World's top 12 sporting athletes on Instagram
#fitnessclothing
#hiitcardio
#dumbbellworkout
#kettlebelltraining
#gymfreaks
#exercisedaily
#breatheinbreatheout
#bikinicompetition
#gymaddicted
#dumbbell
#barreworkout
#barrefitness
#gymtips
#exercisetime
#coreexercises
DO NOT FORGET THESE UNIQUE FITNESS HASHTAGS 
#fitboys
#gymclothing
#exercisescience
#exerciseathome
#workoutchallenge
✪ Expert tip: Add popular hashtags to your TikTok videos to increase your chances of being displayed on the TikTok explore page" Mau
👨🏻‍💻 Most read > The world's most downloaded fitness apps
CONCLUSION
Whether you hashtag or not, TikTok will only show your post to a few of your followers. It sucks, I know. That's why you need to invest your limited time, money and resources in proven marketing strategies that bring real sales for your fitness business.
NEXT
Last note: Is your marketing not reaching your sales targets? Stop wasting your money on marketing that is not performing? Find how you can increase your sales with our eCom boost program!
THE MOST POPULAR 33 FITNESS HASHTAGS FOR TIKTOK
was brought to you by Mau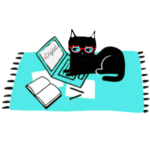 Mau is a certified Facebook, Google Ads, SEO specialist, keynote speaker and one of Australia's top marketing influencers. Mau offers digital marketing strategy support & training. Mau's premium Digital Marketing Plan & Social Media Plan templates are used by thousands of marketers.
Join 5k+ subscribers receiving Mau's newsletter