THE TOP 30 FITNESS HASHTAGS FOR INSTAGRAM 2021
Find the top most popular fitness hashtags for Instagram 2021. Post your Instagram images and photos with the best Fitness hashtags in 2021. Find below the top 30 fitness hashtags for 2021. Written by MAU. Senior Digital Marketing Specialist at eDigital.
Uncover the top 30 most popular fitness hashtags for Instagram 2021 below…
THE TOP 30 FITNESS HASHTAGS FOR INSTAGRAM IN 2021
Check below the most popular fitness hashtags used on Instagram
THE LIST- THE TOP 30 FITNESS HASHTAGS FOR INSTAGRAM 2021
Before you start using some of the below most popular fitness hashtags on Instagram, you may want to also use some niche, unique hashtags that will connect you to your exact audience.
For example, if you provide fitness services for rock climbers in New York, you may also want to use "rock climb" "nyc" related hashtags.
Publishing popular fitness hashtags will surely bring you likes to your Instagram content, it may not be enough to reach your desire audience.
CUSTOMER SEGMENTATION IS KEY
If you want to have – let's say – 30 great exclusive clients per week, then you do not necessarily need thousands of "likes" and "followers" on Instagram.
You may decide to reach – let's say – mums with babies between 30-40 years old who are looking for belly blaster workouts in San Francisco's Haight Ashbury area. That's quite niche and that could be enough business for you. Then you will use far better hashtags as you know the exact people you want to reach.
If you need, Instagram marketing strategy support, we run online workshops where we can look at how to improve your Instagram marketing.
Last updated: Jan 2021 | m = million | k = thousands
#fitness 428 m
#gym 200m
#workout 174m
#bodybuilding 11m
#fitnessmotivation 96m
#gymlife 60m
#crossfit 58m
#fitnessmodel 51m
#fitnessaddict 42m
#personaltrainer 35m
#fitnessgirl 28m
#gymmotivation 28m
#fitnessjourney 26m
#physique 19.3m
#powerlifting 19m
Must read >> The World's top female fitness influencers and personal trainers with most followers on Instagram
#gymtime 18m
#pilates 18m
#gymnastics 15m
#workoutmotivation 15m
#fitnesslifestyle 13m
#zumba 11m
#fitnessgoals 10m
#bodygoals 9.7m
#calisthenics 9.6m
#poledance 9.4m
#personaltraining 8.7m
#fitnessfreak 8m
#strenghttraining 7.9m
#hiit 7.7m
#bodytransformation 7.2m
POPULAR FITNESS HASHTAGS COPY PASTE 2021
#bodybuildingmotivation 7.1m
#bodypositivity 6.3m
#gymgirl 6.1m
#gymflow 5.8m
#crossfitgirls 5.4m
#weighttraining 5.2m
#workouts 5.2m
#fitnessfood 5m
#functionaltraining 4.8m
#gymaddict 4.8m
#getstrong 4.5m
#zumbafitness 3.8m
#poledancer 3.7m
#gymfreak 3.6m
#gymselfie 3.1m
#fitnesscoach 3.1m
#workoutroutine 3m
#fitnessbody 2.9m
#bodyweight 2.7m
#kettlebell 2.6m
#poledancing 2.6m
#gymlifestyle 2.6m
#fitnesstrainer 2.5m
#fitnessmodels 2.3m
#absworkout 2.2m
#barre 2.1m
#boxingtraining 2.1m
#fitnessphysique 2.1m
#fitnessphysique 2.1m
Into food? Check out the most popular Food Hashtags for Instagram
30 POPULAR FITNESS HASHTAGS FOR REELS
#hiitworkout 2m
#gymjunkie 2m
#fitnesstips 1.9m
#gymlove 1.9m
#fitnessgoal 1.7m
#fitnesslover 1.7m
#gymlover 1.7m
#pilatesinstructor 1.6m
#fitnesstransformation 1.6m
#poledancenation 1.6m
#gymgirls 1.6m
#fitnessmom 1.5m
#cardioworkout 1.5m
#crossfitcommunity 1.5m
#fitnesslove 1.4m
#exercisemotivation 1.4
#circuittraining 1.4m
#fitnessjunkie 1.3m
#kettlebells  1.2m
#zumbainstructor 1.2m
#traininghard 1.2m
#pilatesreformer 1.2m
#gymclothes 1.1m
#fitnesschallenge 1.1m
#powerliftingmotivation 1.1m
#fitnessbikini 1m
#fitnessapparel 1m
#tabata 1m
#fitnessquotes 978k
#zumbacommunity 886k
GREAT 30 FITNESS HASHTAGS FOR INSTAGRAM
#poledancersofinstagram 866k
#gymworkout 857k
#gymfood 851k
#trainingmotivation 837k
#workoutclothes 802k
#calisthenicsworkout 784k
#kettlebellworkout 773k
#plyometrics 711k
#fitnesstime 710k
#trainingcamp 678m
#gyminspiration 640k
#intervaltraining 624k
#physiquefreak 624k
#powerliftingwomen 619k
#gymvirtual 618k
#fitnessfam 615k
#aerobics 581k
#hiittraining 574k
#fitnessvideo 574k
#resistancetraining 542k
#fitnessvideos 538k
#fitnesstraining 532k
#gymworkouts 515k
#poledancers 511m
#gymvideos 494k
#fitnessinspo 490k
#getstronger #477k
#liss 450k
#fitnessclothing 421k
#hiitcardio 415k
GOOD 30 FITNESS HASHTAGS INSTAGRAM
#gymfreaks 388k
#gymnasticslife 374k
#bikinicompetition 372k
#gymaddicted 367k
#gymtips 358k
#gymclothing 340k
#fitnesschick 334k
#fitnessstyle 328k
#kettlebellswings  320k
#fitnessworkout #292k
#gymholic 292k
#kettlebelltraining 290k
#poledancelife 281k
#poledanceart 278k
#physiquecompetitor 251k
#fitnessguy 262k
#barreworkout 258k
#fitnesshumor 243k
#tabataworkout 235k
#fitnessaddiction 224k
#gymmodel 219k
#supersets 195k
#physiquemodel 194k
#gymfails 194k
#gymvideo 190k
#gymnation 188k
#poledancefitness 176k
#fitnessblender 175k
#fitnessclothes 163k
#afrofitness 152k
#gymleggings 151k
Do not miss > Most popular travel hashtags on Instagram
✪ Expert tip: Add popular hashtags to your Instagram Stories to incrase your chances of being displayed on the Instagram explore page using the hashtag sticker (you can only add one hashtag) or use the text tool (you can add up to 10 hashtags), you can even hide them by placing a sticker on top of them or use the colour tool to make the hashtags invisible but still findable" Mau
NEXT
NEXT
Book an Instagram Marketing Strategy Workshop today! or contact us below.
This article was brought to you by…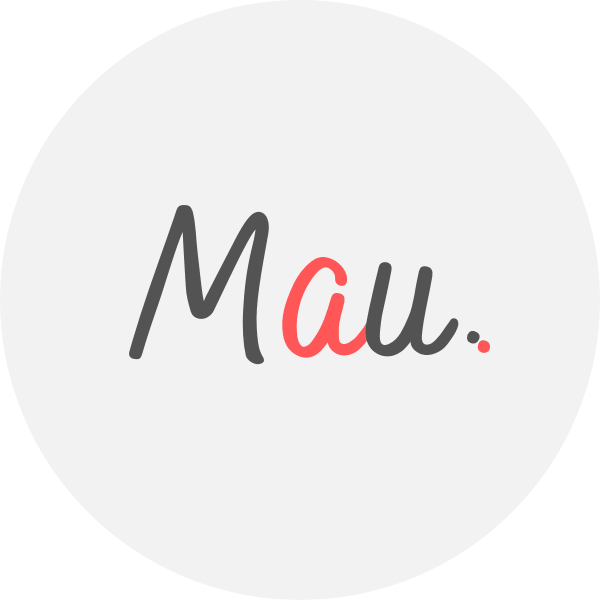 Mau is a Senior Digital Marketing Specialist with 15+ years helping clients solve their digital marketing challenges. Mau is a certified Facebook & Adwords Professional, Certified SEO Consultant and industry speaker. Mau trains marketers via Strategy Workshops & Training Sessions inc his popular Digital Marketing Plan & Social Media Plan templates. Subscribe to Mau's e-newsletter connect on LinkedIn Instagram Facebook
eDigital – Australia's "Digital Marketing" Destination