THE TOP 30 FITNESS HASHTAGS FOR INSTAGRAM 2021
Find the top most popular fitness hashtags for Instagram 2021. Post your Instagram images and photos with the best fitness hashtags in 2021. Find below the top 30 fitness hashtags for 2021. Written by Mau. Senior Digital Marketing Specialist at eDigital.
Uncover the top 30 most popular fitness hashtags for Instagram 2021 below…
🔥 Trending > The most popular food hashtags on Instagram
THE TOP 30 FITNESS HASHTAGS FOR INSTAGRAM IN 2021
Before you start using some of the below most popular fitness hashtags on Instagram, you may want to also use some niche, unique fitness hashtags that will connect you to your exact audience.
For example, if you provide fitness services for rock climbers in New York, you may also want to use "rock climb" "NYC" related hashtags.
Publishing popular fitness hashtags will surely bring you likes to your Instagram content, it may not be enough to reach your desire audience.
CUSTOMER SEGMENTATION IS KEY
If you want to have – let's say – 30 great exclusive clients per week, then you do not necessarily need thousands of "likes" and "followers" on Instagram.
You may decide to reach – let's say – mums with babies between 30-40 years old who are looking for belly blaster workouts in San Francisco's Haight Ashbury area. That's quite niche and that could be enough business for you. Then you will use far better hashtags as you know the exact people you want to reach.
Need Instagram marketing strategy support? We run online workshops where we can look at how to improve your Instagram marketing.
WHAT ARE THE MOST POPULAR FITNESS HASHTAGS ON INSTAGRAM IN 2021?
That was the question I asked myself while I was completing the ultimate driving Brisbane to Cairns road trip visiting the best stops for a few months and wanted to find new popular fitness workouts and sessions.
I was surprised many gym owners and fitness trainers I met on my epic road trip were not using some of the most popular Instagram fitness hashtags to amplify and reach more followers and new potential customers.
I have done the research for you so you can start using some of the top 30 most popular fitness hashtags for Instagram listed below…
Last updated: Jan 2021 | m = million | k = thousands
#fitness 470 m
#gym 219m
#workout 191m
#fitfam 120m
#bodybuilding 120m
#fitnessmotivation 113m
#yoga 101m
#gymlife 67m
✅ Most view today > Most popular travel hashtags on Instagram
#crossfit 63m
#fitnessmodel 56m
#fitnessaddict 44m
#personaltrainer 42m
#gymmotivation 35m
#fitnessgirl 32m
#fitnessjourney 31m
⭐️ Popular read > The World's top Instagram female fitness stars
#powerlifting 21m
#pilates 20m
#physique 20m
#gymtime 19m
#workoutmotivation 18m
#instafitness 17m
#fitnesslife 17m
#gymnastics 16m
#fitnesslifestyle 15m
#zumba 12m
#fitnessgoals 12m
PERSONALS TRAINERS SPARK THE CONVERSATION
Brandwatch found the number of people mentioning their personal trainers on social media has grown steadily since the start of the pandemic. #Zoomfitnessclasses, #homefitnessequipment and #outdoorfitnesssessions – avoiding crowded gyms – have increased personal trainers' revenue.
Rather than focusing on their equipment and facilities, gym owners and marketers should look to working with fitness trainers instead. Whether this is increasing the number they partner with or using them to help promote classes, gyms can use personal trainers to get people to enjoy their gym services.
As some fitness enthusiasts are already comfortable working out at home, it is imperative the re-design or comes up with new innovative offerings to get people back to indoor gym facilities.
If you are one of those who already love your home or outdoor fitness sessions and avoid those smelly gyms, packed with narcissists looking at their muscles through the mirrors while wearing unhealthy clothing fabrics; you probably would never be persuaded to get back to an indoor gym.
👍🏼 Marketers are also reading > The most followed British celebrities on Instagram
OTHER TOP POPULAR FITNESS HASHTAGS COPY PASTE 2021
#bodygoals 9.7m
#calisthenics 9.6m > Check also for the right spelling #callisthenics 0.063m
#poledance 9.4m
#personaltraining 8.7m
#fitnessfreak 8m
#strenghttraining 7.9m
#hiit 7.7m
#bodytransformation 7.2m
#bodybuildingmotivation 7.1m
#gymgirl 7m
#homeworkout 6.5m
#bodypositivity 6.3m
#gymflow 5.9m
#workouts 5.8m
#crossfitgirls 5.4m
Just in > The World's top 10 most popular fitness apps
#stretching 5.4m
#streetworkout 5.3m
#weighttraining 5.2m
#fitnessfood 5m
#gymaddict 5m
#functionaltraining 4.8m
#fitnessgear 4.6m
#polefitness 4.6m
#getstrong 4.5m
#gymnast 4.2m
#bachata 4.2m
#zumbafitness 3.9m
#workoutroutine 3.9m
#gymfreak 3.8m
#gymlifestyle 3.8m
OTHER 30 POPULAR FITNESS HASHTAGS FOR MORE FOLLOWERS
#poledancer 3.7m
#instagramfitness 3.4m
#pallestra 3.4m
#fitnessgirls 3.3m
#gymselfie 3.3m
#fitnesscoach 3.1m
#gymlover 3.1m
#workouttime 2.9m
#fitnessbody 2.9m
#gimnasio 2.7m
#bodyweight 2.7m
#coreworkout 2.6m
#kettlebell 2.6m
#poledancing 2.6m
#fitnesstrainer 2.5m
👨🏻‍💻 Marketers are also reading > The top reasons why good people do bad things
#fitnesswear 2.4m
#fitnessmodels 2.3m
#absworkout 2.2m
#gymmemes 2.2m
#gymjunkie 2.1m
#fitnesswomen 2.1m
#barre 2.1m
#allenamento 2.1m
#boxingtraining 2.1m
#fitnessphysique 2.1m
#fitnessphysique 2.1m
#gymlove 2.1m
#hiitworkout 2m
#fitnesstips 1.9m
#fitnessgoal 1.9m
🔥 Trending > The most popular food hashtags for Instagram
IS JUNK FOOD HELPING THE FITNESS INDUSTRY?
In countries where most of the adult population is not physically fit, do not show care for their bodies and do not follow healthy eating habits, is sending the message to their new generations (children) that it is ok to be fat/obese.
The current obsession with fast fitness gains may justify eating junk food with the hope people can burn fat quick with their fitness app or the latest virtual home gym program.
You may find – in reality – most people can't keep up with their fitness demands, routines or goals and – sadly – give up; making them less prone to keep consistent daily exercise and healthy food habits.
Some supermarkets and grocery stores are not helping either.
For example, you may visit Woolworths, Coles or other supermarket chains in Australia – to find out the food offered may not be that healthy; especially the packaged and/or processed food – taking most of the shelf space these days – containing high amounts of preservatives, unhealthy fats (saturated and trans fats), sugar, salt (sodium), additives such as artificial flavours and/or colours.
HOW YOU CAN HELP
if you are a gym owner or fitness trainer, do not sell junk food or soft drinks in your venue. Offer information for your customers so they can make informed choices not only about their fitness programs but also about the food they buy.
You may find it important to educate your fitness customers about the benefits of being consistent rather than burning fat fast.
30 FITNESS HASHTAGS FOR INSTAGRAM LIKES
#gymgirls 1.9m
#workoutoftheday 1.8m
#fitnesslover 1.7m
#pilatesinstructor 1.6m
#fitnesstransformation 1.6m
#poledancenation 1.6m
#workoutvideo 1.5m
#fitnessmom 1.5m
#cardioworkout 1.5m
#crossfitcommunity 1.5m
#fitnesslove 1.4m
#fitnessboy 1.4m
#exercisemotivation 1.9m
#circuittraining 1.4m
#zumbainstructor 1.3m
⭐️ Just in > The most popular 33 tiktok hashtags
#kizomba 1.3m
#fitnessjunkie 1.3m
#fitnesschallenge 1.3m
#gymclothes 1.3m
#workoutvideos 1.3m
#fitnessapparel 1.2m
#fitnessworld 1.2m
#kettlebells  1.2m
#traininghard 1.2m
#pilatesreformer 1.2m
#powerliftingmotivation 1.1m
#gymworkout 1.1k
#workoutwednesday 1m
#salsadancing 1m
#fitnessbikini 1m
FITNESS HASHTAGS FOR INSTAGRAM REELS
#fitover50 1m
#tabata 1m
#workoutclothes 995k
#fitnessquotes 978k
#zumbacommunity 886k
#workouttips 880k
#poledancersofinstagram 866k
#zouk 853k
#gymfood 851k
#trainingmotivation 837k
#fitandhealthy 784k
#calisthenicsworkout 784k
#kettlebellworkout 773k
#workoutideas 750m
#workoutdone 741m
🚀 Most view today > The World's top 30 yoga hashtags
#plyometrics 711k
#fitnesstime 710k
#workoutflow 694m
#workoutfromhome 683m
#trainingcamp 678m
#gyminspiration 640k
#fitnesscouple 637k
#workoutgear 632m
#intervaltraining 624k
#physiquefreak 624k
#powerliftingwomen 619k
#gymvirtual 618k
#fitnessfam 615k
#aerobics 581k
#hiittraining 574k
FITNESS HASHTAGS TRENDING ON INSTAGRAM
#fitnessvideo 574k
#workoutplan 558m
#resistancetraining 542k
#fitnessvideos 538k
#fitnesstraining 532k
#gymworkouts 515k
#workoutbuddy 511m
#poledancers 511m
#gymvideos 494k
#workoutlife 491m
#fitnessinspo 490k
#getstronger #477k
#exerciseroutine #461
#liss 450k
#exerciseismedicine 442k
👍🏼 Editor's pick >  The World's top 12 sporting athletes on Instagram
#fitnessclothing 421k
#hiitcardio 415k
#enforma 405k
#gymfreaks 388k
#exercisedaily 375k
#breatheinbreatheout 384k
#gymnasticslife 374k
#bikinicompetition 372k
#gymaddicted 367k
#gymtips 358k
#exercisetime 346k
#gymclothing 340k
#exercisescience 337k
#exerciseathome 335k
✪ Expert tip: Add popular hashtags to your Instagram videos and stories to increase your chances of being displayed on the Instagram explore page using the hashtag sticker (you can only add one hashtag) or use the text tool (you can add up to 10 hashtags), you can even hide them by placing a sticker on top of them or use the colour tool to make the hashtags invisible but still findable" Mau
👨🏻‍💻 Most read > The world's most downloaded fitness apps
CONCLUSION
Whether you help people get fitter, teach them how to do squats, show them the best hip thrusts, provide them with the best lunges sessions, correct their mountain climbers, give them the motivation to complete tough bike crunches, offer them instructions to do correct wall sits, graveyards or tricep dips; you will always want to ensure your content shared on social media uses the best hashtags combination set using both relevant and highly popular ones.
NEXT
Last note: Is your marketing not reaching your sales targets? Stop wasting your money on marketing that is not performing? Find how you can increase your sales with our eCom boost program!
THE 30 MOST POPULAR FITNESS HASHTAGS FOR INSTAGRAM
was brought to you by…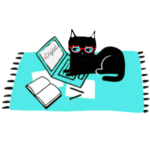 Mau is has been meowing digital marketing for 16+ years. A certified Facebook, Google Ads, SEO specialist and keynote speaker; Mau also offers marketing strategy support & digital marketing training. Mau's Digital Marketing Plan & Social Media Plan templates are used by hundreds of marketers. Subscribe to Mau's newsletter or connect on Linkedin Instagram or Facebook