THE BEST 11 FREE INSTAGRAM ANALYTICS APPS AND TOOLS IN 2020
Find out the best 11 free Instagram Analytics Apps and tools below. Curated by MAU. – Award-Winning Digital Marketer at eDigital Agency.
THE BEST 11 FREE INSTAGRAM ANALYTICS APPS AND TOOLS IN 2020
Whoever your business aiming to target, BrandWatch Audiences helps you find groups of Instagram Authors based on what matters to your business – their demographics, passions, professions, where they're based, and who they engage with. BrandWatch Audiences is a powerful search that gives you instant results that will help you with your Instagram Marketing targeting strategy.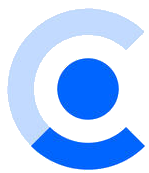 Become a better Influencer with Command.  Command gives want to be "Influencers" the tools to optimize, grow, and monetize their Instagram profile. You will be able to understand your account better with hourly follower and post analytics. See your best time to post and use our personally recommended hashtags to get more engagement. Ready to start making money? Join the Command Influencer Network so brands can find you.  Command app is loaded with features to help you grow, optimize, and monetise your Instagram page. Key Features:
Report Card – understand how your account is performing, get personalized recommendations for improvement
Hashtag Recommendations – find trending hashtags in your category to improve engagement
Account Analytics – see hourly analytics on followers, likes, comments and other stats with our beautiful charts
When to Post – we'll calculate the times when your content performs the best so you can post at just the right time
Global When to Post – see the best times to post in different countries and timezones based on data from hundreds of influencers
News – be the first to know about new Instagram features
Command is an Instagram-specific app that provides users with a host of unique metrics. Any marketer or business owners who want to increase their Instagram footprint should be using Command. A tool that provides advanced reporting, research tools, and data insights. In addition to being a comprehensive analytics app, it also provides an intuitive experience thanks to easy-to-read graphs and charts as well as a "Report Card" that grades everything from your followers count to your photo orientation.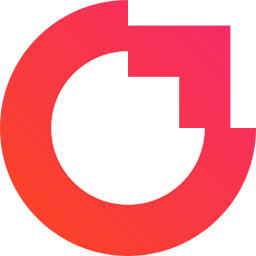 Crowdfire helps brands engage audiences through more accurate and consistent data. Inactive followers, or ghost followers, are users who follow your Instagram account but don't like, comment, or share your content. For all intents and purposes, these followers don't exist (hence the name) and need to be cleaned up, removed, lest they skew your engagement analytics. Crowdfire identifies your ghost followers and, if you so choose, seamlessly deletes them.
Crowfire is free when you have one account per network. If you want to use two or more accounts per network you have to pay $15.49/month or $62.99/year.
Crowdfire is the super smart Social Media Manager that's helping you grow online every day. Save tons of time by managing all your social accounts from one place. Let Crowdfire do the hard work of finding and sharing content, so you have more time to focus on things you do best! Crowdfire works with Facebook, Instagram, YouTube, Twitter, Pinterest, LinkedIn, WordPress, Etsy, Shopify, Medium, 500px, Vimeo and many more platforms. What can Crowdfire do for you?
Compose your own posts and schedule them to go out later.
Automatically find and recommend articles and images your audience will love, so you can share them to all your social profile and keep your timelines buzzing!
Keep an eye out for any updates on your website, blog or online shops; and create quick, beautiful posts about the update to easily share on all your social profiles
Schedule all your posts in advance and post them automatically at the best times or at a time chosen by you. Saving you tons of time and effort!
Take away the headache of crafting separate posts for each individual social profile and automagically customize your posts for all your profiles!
Use the Chrome extension to share your favourite pages from the internet to all your social accounts in 2 easy clicks!
Add your favourite websites and blogs as your source for new content using the RSS feature!
Using the Tailored Frequency feature, Crowdfire can schedule the same post to go out multiple times in a month.
Supercharge your Twitter account with features like Non Followers, Fans, Recent Unfollowers, Recent Followers, Inactive Following, Smart Feed, All Following, Competitors Followers, Keyword Search & Friend Check
Crowdfire is a favourite amongst Creators all over the world! Millions of small businesses, artists, writers, influencers, sellers, freelancers, and self-employed individuals use Crowdfire to go big online.


Deep Social provides in-depth insights into demographic & psychographic data of 43 million+ Instagram influencers and their audience to 17,000+ customers. Deep Social Audience Data is based only on active engaged audience (likes) for the last 30 days. Engaged users are the ones who actively engage with the influencer content and are more likely to react to promotions and take actions such as purchases. Hence, their data could be different from official Instagram audience insights as Instagram user insights for audience-related metrics are based on historical followers, only available for business accounts and only for lifetime timeframe. According to Deep Social research of Instagram audience, half of the historical followers just passively follow and either don't use Instagram anymore or use it under a different account. Please note that audience data for influencer accounts are updated each month for free. Audience Data is also available via API in JSON format. Surely, Deep Social offers a good analysis of influencers active audience in Instagram via API, WEB or PDF for agencies, marketing platforms and brands.
⚡ eDigital recommended ⚡ Founded in 2011 in France, Iconosquare is one of the top leading Instagram tools. Allows you to analyse, manage and run competitions for one or multiple Instagram accounts. There is a free version for only for seven days. Paid plans include: Plus $49/year (does not include competitor or hashtag tracking) – Elite $149/year (includes competitors tracking up to 5 competitors and hashtag tracking up to 3 hashtags) – Corporate $499/year. You will enjoy using Iconosquare Index List to find top popular brands (Find out that actress and singer Selena Gomez is the most followed Instagram Account) or find out the most engaging Instagram Accounts. The Iconosquare Influence List is also a handy tool to find top influencers by country. You can also find the world's most popular Instagram accounts.
⚡ eDigital recommended ⚡ One of the most complete Instagram tools you can ever imagine. Later not only give you Instagram analytics but also offer you the chance to plan. schedule your Instagram posts. It also has great integration with Linked.bio to make your Instagram shoppable.  helps you plan and schedule Instagram posts. It offers Instagram analytics too. Get 20% off with this later promo code
Top three things you can do with this tool.  1. Discover your most popular Instagram posts and turn them into ads. 2. Analytics: Export anyone's Instagram account, the followers, posts, comments or likes for any Instagram account. Export an Instagram hashtag. Get the data as a spreadsheet file, so you can do your own analysis. 3. Influencers: Search for Instagram influencers by keyword and filter by the number of followers, engagement and location.
Great tool if you need to download a full list of Instagram followers or a full list of people who have liked all your Instagram posts or have commented on all your Instagram post. Also, this tool is useful when you have thousands of followers but cannot search for a specific one natively on Instagram as there is no search bar. The free option on Magi Metrics will give you up to 100 followers or post per export. The paid version starting at  $100/month will give you up to 1 million followers/posts per export.


Pixlee helps you monitor your brand, discover emerging Instagram influencers, and identify your top Instagram content.
Simply Measured offer a great free Instagram Analytics report for accounts with up to 25.000 followers. This free report will offer you some basic insights on how your Instagram account is performing and which images are getting the most engagement.  The whole Social Analytics Tool is paid (not cheap). Packages Starts at $500/month.
Social Bakers have added Instagram Insights overall metrics of Impressions, Reach, Website Clicks and Profile Views into their Suite in August 2017. Marketers using this tool can now cross-compare Instagram in one dashboard and clearly visualize where their marketing efforts are paying off. And they can do it in the same place where they get the rest of their social media data insights.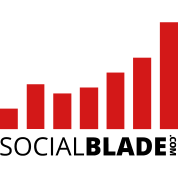 Social blade allows you to find Instagram stats of top 10, 50, 100 by the number of followers – worldwide.
BEST FREE INSTAGRAM ANALYTICS APPS AND TOOLS
was brought to you by…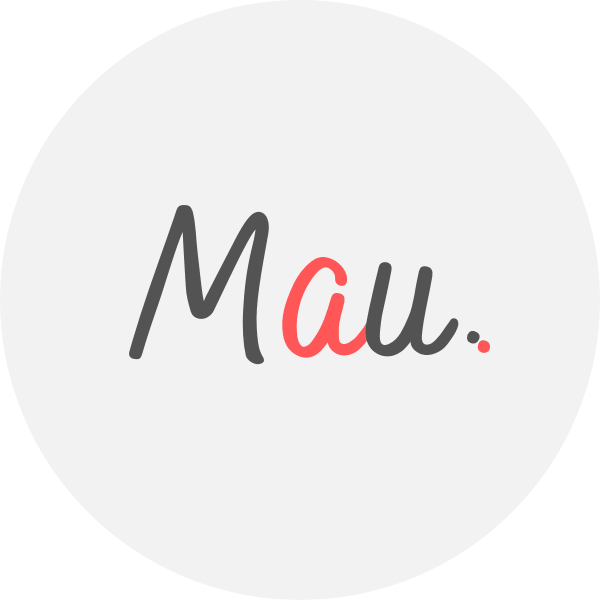 Award Winner Digital Marketer, top Linkedin Influencer, Certified Facebook / Adwords Professional, Certified SEO Consultant, StartUp Investor, Writer, Speaker. 15+ years optimising some of Australia's top brands. MAU.trains marketers via Strategy Workshops & Training Sessions inc his popular Digital Marketing Plan & Social Media Plan templates. MAU. enjoys football, Latin music & hiking while teaching Digital Marketing or completing creative photography briefs and conceptual photography assignments. Subscribe to MAU.'s e-newsletter connect on LinkedIn Instagram Facebook
eDigital – Australia's "Digital Marketing" Destination
Share your opinion below 😀 ⇓