THE NEW BARCELONA FC LOGO PNG 2022
Download the new latest official Barcelona FC logo png 2022 transparent. Barcelona Football Club logo large pixels colour aesthetic. Brought to you by Mau, a Senior Digital Marketing Specialist at eDigital.
Contact us for football marketing support.
THE NEW BARCELONA FC LOGO PNG 2022
Download the best Barcelona Football Club logo.
🔥 Trending > The most popular Football players on Instagram
THE LATEST BARCELONA FC LOGO PNG 2022 – TRANSPARENT FULL COLOUR
The latest 2022 Barcelona Football Club logo png is one of the world's most recognised logos, bringing great brand equity to its shareholders.
BARCELONA FC LOGO/CREST COLOUR CODES
Yellow: HTML

#ffc628 – RGB 255, 198, 40

Red (cross on the top left):

HTML

#cf0630

– RGB 207, 6, 48

Red (Barcelona flag top right):

HTML

#

cc0730

 

– RGB # 204, 7, 48

Purple:

HTML

#892348 

– RGB 137, 35, 72

Blue: 

HTML

#002496 

– RGB 0. 36. 150
Yeah, we know what you are thinking? why are two different reds? We have no idea, seems to be a design error.
Want to build a memorable brand? Book one of our training sessions.
✌️ Help us keep publishing free content > Donate today! 😀
A quick question for you: Is your Sports marketing generating sales and profit for your business?
You can start a successful social media strategy with clear and defined objectives that will make you grow your business.
In fact, a well-crafted marketing strategy will:
✔︎ Free up valuable time for you
✔︎ Make you produce far less but better quality marketing campaigns content
✔︎ It will increase sales, profit and brand equity
If you believe you have a creative, passionate and curious mind and you are seriously ready to grow your business, I invite you to craft a successful social media strategy today!
I guarantee you will never go back to the same old way you were doing Sports marketing. 😀
Do you require social media training for you or your team? Contact us today.
Other Football logos
⚡️ Trending:
🚀 Popular read > The best free online logo design makers, apps and tools
Last note: Is your marketing not bringing the sales you want? Stop wasting your money on ads not performing? Find how you can increase your sales with our eCom boost program!
THE NEW BARCELONA FC LOGO PNG
was brought to you by Mau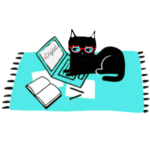 Mau is a certified Facebook, Google Ads, SEO specialist a keynote speaker and one of Australia's Top Marketing Influencers. Mau offers digital marketing strategy support & training. Mau's premium Digital Marketing Plan & Social Media Plan templates are used by thousands of marketers.
Subscribe to Mau's newsletter or connect on Linkedin Instagram or Facebook