AMAZON FLYWHEEL MODEL
Find below the Amazon Flywheel business model. Contact us and get digital marketing strategy support or training.
AMAZON FLYWHEEL MODEL
The Amazon Flywheel business model is used by business owners, entrepreneurs and startup founders to quickly grow their organisations and businesses. Do not miss reading "How to write the best Digital Marketing plan" as you will learn the digital marketing planning process and steps the definition and importance of a good digital marketing process flow.
WHAT IS THE AMAZON FLYWHEEL BUSINESS MODEL?
The Amazon flywheel model was first coined by business strategist Jim Collins in the year 2001. It was originally known as the "flywheel effect".
Jeff Bezos from Amazon used Jim's model and tailored it for their own business objectives and revolves around the concept of "Customer centricity"
The virtuous cycle work this way: Lower prices led to more customers. More customers increased the volume of sales and attracted more sellers on the Amazon marketplace while keeping fixed costs low. The more efficient the business get, the more it can reduce prices to customers. The idea is if you can optimise any key area of the flywheel, you can decrease the time that takes to increase sales.
🔥 Trending > The growth flywheel diagram
Taking the old theory of marketplaces, as more sellers and the more competitive the prices are, the more customers come back to the marketplace as they know they can find a great selection of products with the best prices. Customers then buy more, more often and some more premium.
The Amazon flywheel business model brings benefit to both customers, sellers and the marketplace (Amazon) as costs lines decrease across all departments and the marketplace can reinvest in areas where they can transform more people into Prime customers.
Also, download ⬇️
Need digital marketing support or training? Contact us
Last note: Is your marketing not reaching your sales targets? Stop wasting your money on marketing that is not performing? Find how you can increase your sales with our eCom boost program!
AMAZON FLYWHEEL MODEL
was brought to you by…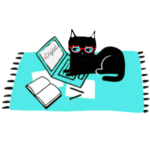 Mau is has been meowing digital marketing for 16+ years. A certified Facebook, Google Ads, SEO specialist and keynote speaker; Mau also offers marketing strategy support & digital marketing training. Mau's Digital Marketing Plan & Social Media Plan templates are used by hundreds of marketers. Subscribe to Mau's newsletter or connect on Linkedin Instagram or Facebook