THE NEW OPTIMAL AIRBNB PROFILE IMAGE SIZE 2021
Find below the new optimal Airbnb profile image size in 2021. Upload the best image size for your Airbnb profile. Brought to you by Mau, a Senior Travel Marketing Specialist at eDigital.
THE NEW OPTIMAL AIRBNB PROFILE IMAGE SIZE 2021
Your Airbnb host profile photo is a great way for others to learn more about you before they book your space, book experience or host you. A great, clear Airbnb profile image helps your potential guests or hosts to feel that you're reliable, authentic.
Whether you're a host or a guest, the more complete your profile is, the more reservations you're likely to book, too.
Airbnb requires all hosts to have a profile photo, and they require all guests to upload a profile photo before making their first reservation. A great profile includes at least one profile photo. To view someone's profile, just click their profile photo.
WHAT'S THE BEST IMAGE SIZE FOR AN AIRBNB PROFILE PHOTO?
The new optimal Airbnb profile image size is: 800 x 800 pixels (square)
To upload your new optimal Airbnb profile image, go to the edit photo page.
WHAT'S THE BEST AIRBNB PHOTO SIZES FOR MY AIRBNB SPACE LISTING?
High-quality photos that are at least 1024 x 683 pixels are a great way to showcase your space and help set guests' expectations.
Our top tips when taking your own photos for your Airbnb listing:
Few photos are better than no photos: Start with some of your own photos when you create a new listing – mobile phone photos are a good start.
Landscape format: Horizontal photos will showcase your space very well.
Set the scene: Clean up, remove clutter and pretend you're preparing for your first guest.
Daylight far better: Open the curtains or blinds and turn on the lights to brighten your space.
Showcase your unique amenities: Guests really enjoy and appreciate staying in spaces with character. Consider including exterior photos too.
In some cities, Airbnb offers free professional photography for hosts. If Airbnb free photography service is available, you'll see your listings appear at the bottom of the page. Select the listings you'd like to have photographed and click Check Availability.
If your photoshoot scheduled time doesn't work, you must cancel at least 24 hours before your scheduled shoot. You can cancel your request in the Edit Photos section of your account. After your shoot, your images will go through an editing process and will go live in approximately 4 weeks.
If the free professional Airbnb photography service is available in your area, you:
Must have a verified telephone number and email address on your Airbnb profile.
Can apply for photography for up to 4 individual listings. To apply for photography for 5 or more listings, you need to have at least an equivalent number of accepted reservations. For example, if you have 10 accepted reservations, you can apply for photography of up to 10 individual listings.
Can only have a listing photographed once.
If the free Airbnb professional photography service isn't available in your area, or while you wait for this service, we recommend uploading your own images. Photos don't have to be professional-quality to help give your guests a good sense of what to expect from your Airbnb space.
Do not miss > How to write a great Airbnb review + template
PREPARING FOR AN AIRBNB PHOTOSHOOT
Once you have a photoshoot scheduled, here are some tips to help you prepare:
Open any blinds or curtains to allow natural light in
Organize or put away objects that clutter your space, and remove any valuables you don't want to be photographed
Think about how you might want to highlight amenities your guest will enjoy
Make your bed with nice, clean sheets
Tidy up surfaces and bedside tables
Open the shower curtain, clean the bathroom mirror, and close the toilet lid
Fold your guest towels
Just in > Airbnb voucher promo codes
Last note: Is your marketing not reaching your sales targets? Stop wasting your money on marketing that is not performing? Find how you can increase your sales with our eCom boost program!
THE NEW OPTIMAL AIRBNB PROFILE IMAGE SIZE
was brought to you by…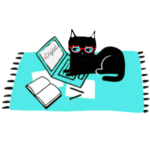 Mau is has been meowing digital marketing for 16+ years. A certified Facebook, Google Ads, SEO specialist and keynote speaker; Mau also offers marketing strategy support & digital marketing training. Mau's Digital Marketing Plan & Social Media Plan templates are used by hundreds of marketers. Subscribe to Mau's newsletter or connect on Linkedin Instagram or Facebook