THE TOP 11 AUSTRALIAN FEMALE YOUTUBERS IN 2020
Find below the current ranking list of the Top 11 Australian female Youtubers in 2020. Curated by MAU. Senior Instagram marketing specialist at eDigital.
Follow us on Instagram: @eDigitalagency & @eDigitalphotos
Are you a popular Australian with more than half a million followers on Instagram? Contact us today to be included.
Read >BEST INSTAGRAM MARKETING COURSES
THE TOP 11 AUSTRALIANS FEMALE YOUTUBERS IN 2020
Want to find out the Australian women with the most success on Youtube holding the top followers in 2020? Check out our ranking list below…
MOST POPULAR AUSTRALIAN WOMEN ON YOUTUBE 2020 – THE LIST
Ranked by the number of Youtube subscribers.
11. My Cupcake Addiction – 3.1 million Youtube subscribers.
My Cupcake Addiction was founded by Elise who has become of of the most famous Australian female Youtubers. She lives by the motto that Life is Sweet but, it could always be a little bit sweeter. You can also find her on the Food Network or in the pages of her book: "Sweet! Celebrations". Each week Elise uploads videos that embrace the sweeter side of life – fun DIY & design ideas to sweeten up your space, delicious desserts, travel videos to the sweet destinations & top tips to make you the master of your kitchen without ever having to set foot in a fancy pastry school.
10. Lauren Curtis – 3.5 million Youtube subscribers.
Laurent Curtis is one of the most popular Australian women on Youtube. Her channel is centred around all things beauty – from makeup and hair tutorials to product reviews and hauls – She has got everything covered!
9. Kyutie – 3.6 million Youtube subscribers.
Watch Kyutie reacts to obvious things people did not know.
8. The Norris Nuts – 3.6 million Youtube subscribers.
The Norris Nuts is a Family vlog and popular Youtube channel. The Norris Nuts are: Sabre, Sockie, Biggy, Naz, Disco, Mama (Brooke) and Papa (Justin).
7. Candy – 3.7 million Youtube subscribers.
Candy is a popular female Youtuber who enjoys playing with kids toys.
6. How to cook that – 3.8 million Youtube subscribers.
Ann Reardon is a well-known Australian female Youtuber. She is the founder of "How To Cook That" Youtube channel. Have fun with her making creative dessert, cake and chocolate. There is a new video every second Friday.
5. The Rybka twins – 6.3 million Youtube subscribers.
The Rybka twins are Sam & Teagan, twin dancers and acrobats from Australia. They are surely ranking in our list of the most popular Australian female Youtubers. They love fitness, beauty & fashion, having fun and living life to the fullest! They upload dancing, acro & gymnastics, "expectation vs reality" vlogs, fashion and all sorts of fun challenges!
4. Strawberry Jam toys – 6.6 million Youtube subscribers.
Strawberry Jam Toys Youtube channel is designed to engage children of all ages and abilities through curriculum-based media to help children learn and develop critical skills for lifelong learning. Strawberry Jam Toys supports children in developing their knowledge and problem-solving skills, along with supporting their creativity and imagination. Strawberry Jam Toys' mission is to use the educational power of media to help children of all ages and abilities reach their full potential. This Youtube channel supports the acceptance and celebration of all members of the community and invites them to engage with her non-violent, age-appropriate, parent-approved content that offers positive educational content.
3. Iggy Azalea – 7.2 million Youtube subscribers.
Amethyst Amelia Kelly known professionally as Iggy Azalea, is one of the most popular Australian women on Youtube. She is a rapper, singer, songwriter, model and music video director.
2. Bounce Patrol – 11.9 million Youtube subscribers.
Catchy kids songs and nursery rhymes to get children up and bouncing! Learn colours, numbers, alphabet, animals and more as you move, groove and sing along with us! These entertainers ( 3 girls, 2  boys) like to bounce around in our silly costumes, dance, sing and entertain preschool & kindergarten aged children. Join Jacinta, Will, Jackson, Alyssa and Rachel on patrol as you bounce to our original children's music! They are from Melbourne, Australia. Shannon Jones is the creator behind Bounce Patrol. You might be able to spot her making a cameo every now and then 🙂
1. Wengie Channel – 14 million Youtube subscribers.
On Wengie channel: simple life hacks, DIYs, craft ideas, fun experiments, tricks and pranks! Wengie also does morning and nighttime routines, hair tutorials, diet & fitness tips, look books & fashion videos, skincare tutorials and tips, and everything to help you improve, motivate and simplify your life because she loves to try new things and help her Youtube channel subscribers all make the right decisions. Wengie's Youtube channel aims to inspire Australian girls to be whoever they decide to be. Wengie is a Chinese Australian.
You might also want to check out some of the World's most popular computer-generated Instagram celebrities.
Need Instagram Marketing support? contact us 🙂
The key to Youtube success is to have a cohesive social media plan.
Continue checking out  >>  The Most popular Australian Instagrammers – ranking
Follow us on Instagram: @eDigitalagency & @eDigitalphotos
The most popular Australian females on Youtube influence thousands of consumer choices from what they buy, where they go on holiday, what causes to donate to, what to wear, what companies to follow and what to eat and how to be healthy. No doubt, they have the power to increase businesses sales as long as there is a right fit.
Must-reads:
Are you an Australian female YouTuber with 3 million-plus Youtube followers and want to be listed on our list? Contact us today 🙂
TOP AUSTRALIAN FEMALE YOUTUBERS IN 2020
was brought to you by…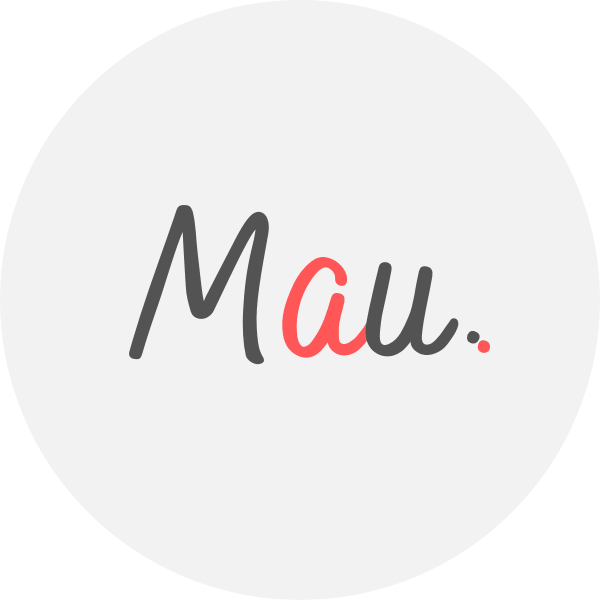 Award Winner Digital Marketer, top Linkedin Influencer, Certified Facebook / Adwords Professional, Certified SEO Consultant, StartUp Investor, Writer, Speaker. 15+ years optimising some of Australia's top brands. MAU.trains marketers via Strategy Workshops & Training Sessions inc his popular Digital Marketing Plan & Social Media Plan templates. MAU. enjoys football, Latin music & hiking while teaching Digital Marketing or completing creative photography briefs and conceptual photography assignments. Subscribe to MAU.'s e-newsletter connect on LinkedIn Instagram Facebook
eDigital – Australia's "Digital Marketing" Destination
Share your opinion below 😀 ⇓