THE MOST POPULAR AUSTRALIAN YOUTUBE CHANNELS IN 2014
Find below the Most Popular Australian Youtube Channels, Youtubers and creators in 2014 who gained the highest numbers of fans and subscribers. Curated by MAU. Senior Youtube Marketing Specialist at eDigital.
THE MOST POPULAR AUSTRALIAN YOUTUBERS IN 2014 
Below is the new latest list of the Most popular Australian Youtubers in 2014. Ranked by a number of subscribers.
MOST POPULAR AUSTRALIAN YOUTUBE ACCOUNTS MARCH 2014
KEY TAKEAWAYS FROM 2014
The most popular Australian youtube channel continues to be HowtoBasic with more than 9 million subscribers. This channel has been in position one since we have been publishing this list two years ago. has earned more than 1 million subscribers in the last year. This is a really great result.
Wengie Youtube channel earned the second position and fast climbed to the top positions in the last two years. With more than 8.7M subscribers, Australia's Wengie has one of the fastest-growing YouTube channels in the world. The beauty and lifestyle sensation inspires her viewers with simple life hacks, creative DIY projects, and step-by-step skincare tutorials. She was even recently tapped to voice the fourth Powerpuff Girl on Cartoon Network. In her Brandcast speech, she called for brands and YouTubers to come to the table together, assuring those in attendance that creators are hungry to collaborate with brands on useful, relevant content that connects with their audiences.
Planet Dolan youtube channel moved down to position third with more than 5 million subscribers.
The anonymous guy behind the Primitive Technology channel moved from the 7th position to the 4th position in the last year. This channel teaches people methods to make things in the wild. He monetizes it via his Patreon page.
"Fluffy jet toys" brand is the only new entrant in the top 10.
Rising Stars: Prestige Clips is is the highest jumper out of the four entrants into the top 20 list. The other three are XtremeGamez, CKN Toys and Kyutie.
More than 7 million subscribers difference between number 1 and number  20. Meaning a great consolidation from number one.
The second most popular Australian Youtube Channel is "How to Basic"
NEXT
Need strategic direction with your social media? eDigital provides strategy workshops and social media training. Contact us today!
Read my takeaways and learnings from Nick, the creator of the "Beach Az Bro" video. One of Australia's most popular viral videos.
Final tip: Are your marketing campaigns not bringing the sales you want? Would you like to stop wasting your money on ads not performing? Find how you can boost your sales today!
Last note: Is your marketing not reaching your sales targets? Stop wasting your money on marketing that is not performing? Find how you can increase your sales with our eCom boost program!
THE MOST POPULAR AUSTRALIAN YOUTUBE CHANNELS IN 2014
was brought to you by…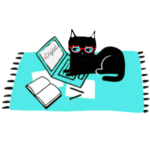 Mau is has been meowing digital marketing for 16+ years. A certified Facebook, Google Ads, SEO specialist and keynote speaker; Mau also offers marketing strategy support & digital marketing training. Mau's Digital Marketing Plan & Social Media Plan templates are used by hundreds of marketers. Subscribe to Mau's newsletter or connect on Linkedin Instagram or Facebook