GIF NOT SHOWING IN WORDPRESS – HOW TO FIX IT
Learn below how to fix a gif not showing in WordPress. Troubleshoot how to solve a gif not working on a WordPress website. Written by Mau, Senior Digital Marketing Manager at eDigital.
GIF NOT SHOWING IN WORDPRESS – HOW TO FIX IT
Is your gif showing as an image but not as a gif in WordPress? You can solve this issue by selecting "Full size" on your gif before you add it to a page or a post.
Example: When gif display settings are set to other options but "Full size", then the animated gif will not show up.
The result will be a static image as per below.
HOW TO FIX – ANIMATED GIF NOT WORKING ON WORDPRESS
Now, I have changed the gif settings to show "Full size" and now I can see the gif!
Yeah, my gif is now working as an animated image on my article!
Viola! you now know how to fix your gif not showing on your WordPress site.
Final tip: Is your marketing not bringing the sales you want? Would you like to stop wasting your money on ads not performing? Find how you can increase your sales with our eCom boost program!
This article was brought to you by…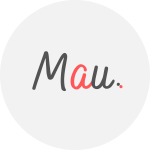 Mau is a Senior Digital Marketing Specialist with 15+ years helping clients solve their digital marketing challenges. Mau is a certified Facebook & Adwords Professional, Certified SEO Consultant and industry speaker. Mau trains marketers via Strategy Workshops & Training Sessions inc his popular Digital Marketing Plan & Social Media Plan templates. Subscribe to Mau's e-newsletter connect on Linkedin Instagram Facebook