HOW TO MAKE A WEBSITE
You can make a website using one of the most popular website builder platforms – also called: web content management systems (CMS) as per listed below.
Ensure your choose a website creator platform with responsive website templates that fit on tablets (ipads) and smart phones (iphones) so your website visitors have a great experience when visiting your website.
If you want to sell products via shopping cart, you can also use more native e-commerce platforms such as Magento, Big Commerce, Shopify or Woo Commerce (for WordPress websites).
You can also build a website from scratch by briefing a web designer and developer which might give you a more custom result but might take your more time, resources, budget and headaches.
Sydney web design can be expensive and relying on overseas developers in places such as India, Vietnam or Eastern Europe can be tricky. eDigital is a Digital Marketing Agency and Sydney Web development company. The team can help you with your website build needs and brief.
eDigital can help you build from simple to complex websites. Best websites are the ones that users find information quick and easy. Do not over complicate your new website build project.
MOST POPULAR WEB CONTENT MANAGEMENT SYSTEMS
ADOBE
STRENGTHS
Adobe's market understanding and product vision have consistently inspired WCM customers and prospects; making what might otherwise have seemed mundane and tactical into a vehicle for business transformation, and nurturing the relationships of its customers with their target audiences. Adobe has effectively raised the expectations and aspirations for customers, compelling its competitors to follow.

The release of Adobe Experience Cloud signifies Adobe's intention to support use cases well beyond digital marketing — accommodating more of the customer life cycle use cases, including digital commerce user journeys, and opening its doors to other audiences. Adobe's expertise — gained through experience with global multibrand organizations — shows. Adobe Experience Cloud accounts for the expansive partner and agency ecosystems of internal and external content sources and destinations.

Adobe continues to improve Adobe Experience Manager's already highly esteemed user interface. Advances in low-code development of pages and dialogs, new "content fragments" and "fluid content" will provide better support for cross-channel experiences, while further empowering business users such as marketers and merchandisers.
CAUTIONS
Prospect organizations sometimes exclude Adobe from consideration because of the perceived high cost of its solutions compared to those of its direct competitors. While this impression is warranted in some cases, it is a barrier to engagement that prevents prospective customers from seeing the potential return on investment in a high-quality WCM system.

Adobe customers often underestimate the effort and complexity of an Adobe Experience Manager implementation, especially in the initial phases. Organizations considering this solution should devise a thorough sourcing strategy — selecting a partner with proven expertise, experience pertinent to the industry and use case, and a store of assets such as web components, prebuilt sites, templates, apps and connectors that can be reused and configured to hasten the time to market.

Adobe's aggressive and forward-thinking approach in articulating its "Clouds" has led to some customer disappointment. Adobe's acquired offerings have introduced various architectures and repositories under the cover of its Clouds, and customers sometimes find that product complexity is increasing and integration is difficult — far from being "seamless," as is advertised. Unifying the architecture is, of necessity, a work in progress.
ALFRESCO
APACHE LENYA
AUTOMATIC
STRENGTHS
Automattic has a unique position in the world of WordPress open-source software, being the most prominent provider of WordPress-related platform services. Decision makers should include Automattic in their shortlist if they are considering an enterprise application of WordPress.

Automattic gains from the fact that WordPress has, arguably, the most-recognized brand in the broader area of WCM and website management software. Currently, around 28% of all websites are based on some form of the WordPress platform.

WordPress is very popular with designers, who value its customizability and flexibility. Influence coming from this audience is growing stronger, as organizations' appreciation for its user-experience design increases, putting Automattic in a strong position.
CAUTIONS
While it's used widely by enterprises for distributed sites, landing pages, microsites and social sites, Automattic is used as a central strategic WCM system for relatively few large enterprises across verticals when compared with the leaders in this year's Magic Quadrant.

Automattic continues to maintain a marketing focus on WordPress users and has not been very effective in competing against some of the other WCM vendors featured in this report. Prospect organizations may need to invest more effort in order to find relevant case studies and customer references when considering Automattic for "longlists" or shortlists.

Automattic emphasizes a strong subset of more than 40,000 plug-ins available for the WordPress platform. However, it needs to be more prescriptive when advising users on how to approach their programs of work and what modules should be invoked when. Decision makers should insist on such guidance, 

and 

real-world examples, before making their final selection in favor of its WordPress.com VIP cloud hosting service.
BETTER CMS
BIGCOMMERCE
BLOOMREACH
STRENGTHS
Since its acquisition of Hippo in October 2016, BloomReach now offers an experience platform in addition to the capabilities it already had on offer around digital commerce search and digital personalization.

BloomReach has an excellent reputation around the application of machine learning to drive effective commercial interactions. The combination of these existing capabilities with those of Hippo resonates highly with selection scenarios for WCM in the current market, and will continue to be strong. It is, in part, these synergies that have enabled BloomReach's inclusion in the Leaders quadrant this year.

BloomReach Experience provides versatility in its supported deployment models and enables high levels of interoperability with multiple systems. Capabilities such as partial page rendering allow it to work smoothly with other digital platforms and applications.
CAUTIONS
BloomReach is a newcomer to the WCM market, and less known in Europe and Asia/Pacific, while Hippo is not very well known in either North America or Asia/Pacific. Decision makers should therefore examine carefully the rate at which BloomReach is executing on its vision — to combine its success in digital commerce with the potential of BloomReach Experience — in other regional 

and 

vertical areas of focus.

The acquisition by BloomReach, a closed-source company, of one such as Hippo — with a business model based on open-source software (OSS) and subscription-based revenue — will inevitably introduce complexities and inconsistencies with regard to pricing. Decision makers should therefore request details of pricing for individual components, in addition to projections of the required multiyear investment, in order to achieve full transparency and optimize the required investment over time.

BloomReach still needs to build out its partner ecosystem quite aggressively in order to compete with the other Leaders featured in this research. Decision makers should scrutinize carefully the type and availability of suitable partners as part of their core selection process.
BROWSER CMS
CASCADE
CMS MADE SIMPLE
COMPOSR CMS
CONCRETE 5
CONTAO
COREMEDIA
STRENGTHS
CoreMedia's offering has excellent, well-proven interoperability with digital commerce and portal vendors such as IBM, SAP Hybris, Magento and Salesforce Commerce Cloud (previously Demandware). As a result, it can offer multiple architectural possibilities, including headless, commerce-led and content-led.

CoreMedia has great examples of capabilities that promote ease of installation, migration, implementation and an overall better time to solution. These capabilities include accelerators that embody best practice methods and enable organizations to adopt a highly agile approach to their solution's development.

CoreMedia CMS has a highly usable, well-designed interface for different business personas, including content authors, marketers and merchandisers.
CAUTIONS
CoreMedia's presence in the North American market remains modest compared with the other European vendors featured in this report. Decision makers in North America should therefore assess the available local partners and service-level agreements as part of their selection process.

CoreMedia appears in the longlists and shortlists shared with Gartner much less frequently than its primary competitors. This could affect its ability to execute well in the longer term.

The pace of product development at CoreMedia lags behind that of some of the Leaders in this year's Magic Quadrant. Decision makers should inquire into its ongoing roadmap, with a view to comparing expected progress at CoreMedia with that required for their ongoing solution's development.
CROWNPEAK
STRENGTHS
Crownpeak has extensive experience in the cloud, being one of the first software as a service (SaaS) providers worldwide in the WCM space (as far back as 2005). This experience is particularly important for those prospects that may be risk-averse with respect to taking their WCM solution off-premises.

Crownpeak has successfully augmented its core WCM offering with both additional security capabilities for cloud deployments and its Digital Quality Management platform, which helps ensure multichannel compliance with quality and compliance requirements and rules.

Crownpeak's vertical strategy, which places a high focus on those contexts where regulatory compliance has a higher priority — such as financial services and healthcare — brings security strengths and data quality management to bear on these industries.
CAUTIONS
Crownpeak's marketing effectiveness still lags behind that of some of the other vendors featured in this research. Its messaging needs to be better tailored in order to resonate more effectively with the different target audiences for that messaging.

Its partner ecosystem is modest compared with those of other vendors featured in this report. Gartner rarely sees Crownpeak being recommended by independent services vendors. Organizations considering Crownpeak should assess their own sourcing strategy for implementation prior to final selection.

Functionally, Crownpeak lags behind some of the leaders in this report in some areas sought after by more leading-edge prospect organizations. These areas include, for example, the incorporation of machine learning for advanced personalization and multivariate testing.
DOCUMENTUM
DJANGO
DOTCMS
DRUPAL BY ACQUIA
STRENGTHS
Acquia has a very strong position in this Magic Quadrant, being the best-known provider of cloud capabilities around the highly popular Drupal open-source platform.

Acquia has done well to promote adoption of the latest version (8.x) of Drupal, which has enabled this community to compete well with the "closed-source" larger vendors that also feature in this research.

Acquia has supplemented its services around its core Drupal platform with Acquia Lift, which is very popular across multiple verticals for personalization and recommendations.
CAUTIONS
Acquia's marketing effectiveness is affected negatively by a disproportionate emphasis on its product's technological prowess and not enough emphasis on the business contexts in which it should be considered.

Acquia's pricing model needs to be streamlined to be more consistent from region to region, because it has sometimes led to confusion among prospect organizations. Decision makers should seek clarification of the anatomy of pricing proposals and ensure that the required investments scale with the ongoing success of the solution.

Gartner has received mixed feedback from multiple sources regarding the professional services recommended and supplied by Acquia. Decision makers should examine their sourcing strategy carefully — with a view to optimizing the inclusion of resources from Acquia into their overall program of work, while also ensuring the primary implementation partner has the necessary experience and reusable assets to enable a smooth and successful deployment and optimization of the solution.
DUNETNUKE
EPISERVER
STRENGTHS
Episerver has strengthened its overall Digital Experience Cloud platform, including its full digital commerce capability, and timely and well-executed acquisitions. For example, the Peerius acquisition of August 2016, which surfaced as Episerver Personalization, brings machine learning to the entire portfolio: It enhances site search in Episerver Find; product recommendations in Episerver Perform; event triggering in Episerver Reach; and continues to inform and accelerate enhancements in visitor intelligence, dynamic segmenting and customer journey analysis.

Episerver has done well in retaining the substantial Ektron installed base and converting it to the Episerver Digital Experience Cloud. High levels of attrition often accompany mergers in enterprise software, especially in a crowded and competitive space such as WCM. Episerver has effectively marketed well to its strategic customers, instilling in customers a confidence about its direction. It also provides customers and partners with prepackaged expert services to facilitate product conversion. The Ektron conversion is partly responsible for Episerver's greatly increased regional presence.

Episerver is doing more than most WCM providers to equip, encourage and enable customers to exploit the cloud. Episerver Digital Experience Cloud is a platform as a service (PaaS) solution, and includes environments for integration, preproduction and production. All environments are fully managed by Episerver, obviating the need in many cases for separate relationships with content delivery networks or other complementary providers. Episerver also offers prepackaged services to customers and partners, for migration to the cloud, which have proven to accelerate on-premises to cloud transitions.
CAUTIONS
Some Episerver customers report an unanticipated complexity of implementation, coupled with a lack of responsiveness directly from Episerver. Organizations considering Digital Experience Cloud should carefully assess their sourcing strategy in advance of final selection and also ensure the right level of attention and involvement from Episerver throughout the program of work.

Episerver requires considerable product-specific and .NET expertise, requiring organizations to hire or train an in-house expert or be dependent on an experienced system integrator. Organizations report that customization and configuration requires technical expertise.

Those considering Episerver Find to drive search-driven experiences and merchandising should inquire thoroughly about the existing and planned capabilities for these scenarios, together with ample reference cases where these capabilities are so applied. Insight engines represent an innovative and rapidly evolving space requiring dedicated attention and support.
E-SPIRIT
STRENGTHS
e-Spirit's FirstSpirit is a well-architected product that has a high level of interoperability with adjacent technologies and a rich set of easy-to-use functionality for business users in a well-designed user interface.

e-Spirit has strong capabilities across multiple verticals with good references in manufacturing, branded sites and retail.

Improvements in e-Spirit's go-to-market strategy, including establishing relationships with partners and a more aggressive partner strategy in North America, have contributed to the steady growth of its business.
CAUTIONS
While e-Spirit has made strides in North America, largely via partnerships, market awareness among its end customers remains low relative to other providers and its penetration of this important market is less than for some of the other Europe-based vendors featured in this research.

Whereas much of the WCM market has found its growth among marketers and customer experience initiatives, e-Spirit's remains with IT. This could be regarded as a strength, considering broader initiatives and the need to integrate with multiple established systems. However, it may also reduce e-Spirit's potential for continuous improvement in the areas of usability and advanced features for marketing and content managers focused on customer experience.

Although e-Spirit does currently offer delivery capabilities such as "production" website management capability and presentation layer as part of its overall offering, these areas require improvement in order to serve as positive differentiators in today's market.
EZ SYSTEMS
STRENGTHS
eZ Systems' business model — combining an established OSS platform with commercial backing for support and hosting — is in high demand in the current WCM market and this is likely to continue to grow.

eZ Systems' pricing strategy is very clear, intuitive, predictable, reasonable and flexible compared with other offerings in this Magic Quadrant. Prices start at less than $20,000 per year and allow organizations to scale at a pace that suits them. Progressive steps for increased investment are well-defined and make sense, given related demand in both the midmarket and at the enterprise level.

eZ Systems possess broad experience and deep expertise in the publishing domain, but also has good references in e-commerce integration.
CAUTIONS
The majority of eZ Systems' revenue originates from Europe, while its presence in North America is small in contrast to the competition. Organizations considering its products should inquire about both the availability of local- and domain-relevant expertise and the timely availability of support.

eZ Systems' partner ecosystem continues to be very small, in contrast to other vendors featured in this research. Decision makers should therefore assess the suitability and availability of certified implementation partners as part of the core selection process.

eZ Systems' overall market presence and brand recognition remains very small and this could affect its ability to execute well in the longer term.
E107
GX SOFTWARE
STRENGTHS
GX Software has strong messaging around the "Customer For Life" that will resonate strongly with decision makers keen to enhance their cross-channel continuity across the marketing, buying and customer service phases of the customer journey.

GX Software has a good, verticalized strategy with strong reference customers in financial services, telecommunications and fan-based organizations (sports).

GX Software's XperienCentral works well with BlueConic, an engagement analytics product previously spun off from the company.
CAUTIONS
Despite some improvement to the user interface of XperienCentral, its user friendliness and the level of capability provided for business users are still modest compared with that provided in many of the competing offerings featured in this report.

GX Software's penetration of the North American market is far lower than that of some of its Europe-based competitors.

GX Software's partner ecosystem is much smaller than that of most of its competitors. While it does have a positive reputation for its own professional services, decision makers should include the identification and availability of partner resources as part of their selection process.
IBM
STRENGTHS
IBM has been effective in demonstrating the potential of artificial intelligence to transform web content management processes. Watson Content Hub can automatically classify and tag images and rich media, continually learning from successful patterns. IBM is also using machine learning in both of its WCM offerings, to enable real-time personalization, apply sentiment analysis to content targeting, and automatically identify and aggregate relevant content from disparate sources.

IBM Watson Content Hub eliminates the friction of a once cumbersome and hard to access sales, acquisition and deployment process for prospects and customers. Watson Content Hub is readily accessible online to be tested. Clear descriptions and low starting prices allow organizations to start small and grow incrementally as they realize benefits.

IBM has broad and deep industry expertise. Few other providers are as adept at understanding and delivering to the sophisticated requirements and aspirations at the intersection of IT and the business as is IBM.
CAUTIONS
IBM is promoting Watson Content Hub aggressively, but IBM Web Content Manager is more mature and functionally complete. Organizations seeking WCM to support digital strategies must carry out selection processes with a view toward future as well as immediate needs. IBM has taken steps to integrate Watson Content Hub into Web Content Manager to make this decision easier, and we expect it to continue with this hybrid approach.

The IBM Web Content Manager's user interfaces lag behind those of other WCM leaders. Other providers have advanced further in empowering business users to easily and effectively manage more of the user experience.

IBM's marketing has been relatively ineffective in raising its mind share as an expert in the WCM space. IBM is notably absent from organizations' shortlists, except where the organization already has a strategic investment in IBM technology — especially WebSphere Portal and WebSphere Commerce.
IMPRESS CMS
JAHIA
JOOMLA
KENTICO
STRENGTHS
Kentico exhibits excellent market presence and global reach for a provider focused on WCM. For a European company, Kentico has done particularly well to penetrate the North American market. Kentico continues to nurture a strong partner ecosystem in multiple geographies.

Kentico is particularly attractive for midmarket organizations. Customers regard it highly for ease of use and deployment, especially for relatively simple sites. In addition to WCM, Kentico incorporates complementary capability scoping into digital commerce, campaigns and analytics.

Kentico's pricing is transparent and low relative to most other vendors featured in this report. It is highly appealing to those organizations wishing to start small and grow at a pace of their own choosing.
CAUTIONS
Kentico's pursuit of a dual product strategy — one for Kentico on-premises (currently Kentico 10) and one for Kentico Cloud — is not consistent with the strategic demands of the WCM market. The new headless, cloud-based system is initially targeted for digital agencies and their clients, but as an emerging development it may represent a dilemma rather than a useful alternative to current customers and prospects. Decision makers should therefore analyze their options carefully, require detailed roadmaps of the respective products and choose in accordance with their longer-term goals.

Kentico's vision is focused primarily on marketing and commerce. Organizations seeking to enhance digital engagement across additional phases of the customer lifetime journey (for example, early nurturing, customer service and support, and advocacy) should ensure good interoperability with the established technologies used for those phases.

Some customers report problems with upgrades, with customizations limiting their ability to take advantage of new features.
LIFERAY
MAGENTO
MAGNOLIA
MAMBO
MODX
ONECMS
OPENTEXT
STRENGTHS
OpenText enjoys global brand recognition in the broader area of content and information management. An enormous customer base among large organizations gives OpenText ample opportunity to grow. OpenText's track record for vertical solutions further solidifies its appeal.

OpenText has amassed numerous organically developed and acquired assets, including WCM, document management, business process management and customer communications management, to support the entire customer journey. Many WCM providers focus only on single points in the journey, most frequently customer acquisition through marketing. OpenText's offerings support customer service and support.

OpenText TeamSite is a mature cloud offering that incorporates adjacent technologies such as DAM, customer communications management, content marketing, experience analytics, and surveys and forms; capabilities that organizations commonly wish to couple with WCM.
CAUTIONS
OpenText's acquisitive business practices have resulted in a portfolio of overlapping products. In WCM alone, the company has acquired capabilities and customers from HP (now OpenText TeamSite), Vignette (now OpenText Web Experience Management) and Hummingbird (now OpenText Web Site Management). OpenText worked to rationalize the offerings and provide a direction — OpenText TeamSite will be the strategic focus moving forward — but organizations must ensure that a product's direction is aligned with their goals.

OpenText TeamSite customers report unanticipated complexity, which requires product expertise that is increasingly hard to find. Organizations should pay careful attention to sourcing when undertaking WCM initiatives using TeamSite.

OpenText and its WCM products have lost momentum among its customers. Considering OpenText's breadth, global presence and WCM heritage, Gartner rarely sees OpenText on shortlists for new WCM and digital experience initiatives. Influential digital agencies and system integrators are less likely to promote or develop expertise on OpenText's WCM systems than on the systems of some of the Leaders in this year's report.
ORACLE
STRENGTHS
Oracle's Content and Experience Cloud Strategy, with "content enriched data," is geared to transcend outmoded boundaries between content and data. It promises the versatility and comprehensiveness to support a broad range of initiatives, including marketing, commerce, service and partner relationship management, plus employee experience and supply chain management.

Oracle has made great progress with rationalizing its extensive product portfolio while positioning Content and Experience Cloud as a common service that helps leverage, coordinate and unify experience across applications and channels.

A powerful aspect of Oracle's strategy moves beyond the typical role of content management. Whereas most WCM systems start with the relatively simple proposition of putting content into the hands of content owners, Oracle is also looking toward methods for low-code application building that exploit a service catalog of data connections.
CAUTIONS
Oracle must regain the confidence of customers who have experienced shifts in its WCM strategy through various acquisitions and product developments. Oracle Content and Experience Cloud is a step in the right direction, but it may appear to be a shift in strategy and therefore represent additional complexity for some customers.

Some customers and prospects express frustration when, seeking what they regard as a complementary "feature" of WCM, they are pointed to an entirely separate product, sometimes with a different Oracle sales team. Organizations should build capabilities models to ensure an accurate understanding of how Oracle's product portfolio, or any vendor's product portfolio, meets their technical and business requirements.

Oracle WebCenter Sites is conspicuously absent from selection processes when prospect organizations favor offerings characterized as best-of-breed and highly interoperable.
ORCHARD
PHP NUKE
PIMCORE
PIXIE
PLONE
PLUCK
PRESTASHOP
PROGRESS SITEFINITY
STRENGTHS
Progress has a good reputation among its customers for ease of deployment and usability across developer, administrator, content manager and marketing roles. Sitefinity makes some normally complicated capabilities — such as multilanguage sites, mobile sites, personalization and actionable analytics — accessible and straightforward.

Progress' expertise and heritage as a provider of development tools and platforms puts it in an ideal position to help with WCM in the context of overall digital solution development.

Progress' Digital Experience Cloud is a compelling option for organizations with a focus on application development enriched by web content and advanced analytics.
CAUTIONS
Contrary to most of the market, Progress has shifted its messaging away from business influences and toward technology influences. Its DigitalFactory messaging (in early 2016) has now given way to application development, together with forward-thinking yet tactical considerations around mobile, APIs and cognitive computing. While this positioning is differentiated and plays to the Progress base, it won't be as likely to resonate with business leaders driving digital strategies.

Progress' partner ecosystem for WCM-related scenarios is far less extensive and developed than those of many of its immediate competitors. Decision makers should include in their selection process detailed questions concerning the availability of appropriate partners to help with the planning, building and running of their solution.

Some Progress customers report a less-than-satisfactory response from the company at various points in the sales and support cycle.
PULSE CMS
RADIANT
REFINERY
SDL
STRENGTHS
SDL's extensive experience, customer track record and complementary services make it a premier provider of WCM for organizations requiring language translation and localization at scale. The architecture required to support this use case also equips it well for complex multichannel initiatives and contextualized digital experiences.

SDL is poised to apply its machine translation and associated machine-learning expertise to a wider range of content requirements — as web experiences progress toward digital — including human-to-machine interactions, conversational interfaces and the intelligent generation of content.

SDL has demonstrated strength in enabling collaboration between creative agencies, designers, integrators, developers and end customers, offering the ability to provide in-context editing features in single-page-sites and apps.
CAUTIONS
SDL's tendency to emphasize the language and translation capabilities of SDL Web, along with associated products and services adjacent but not directly involved in WCM, has diminished its marketing effectiveness. SDL is noticeably absent from many customer shortlists, even when the product appears to be an ideal fit.

In early 2016, SDL executed leadership changes. A strategic decision to renew its focus, and the consequent divestiture of some acquired technology have raised uncertainty among customers and slowed down SDL's momentum in the WCM market. Current and prospective SDL Web customers should ensure that SDL's new focus and roadmap in the WCM space is in line with their goals and preferences.

Prior to the restructuring and personnel changes, some SDL Web customers reported interruptions in customer support and service. Prospect organizations should request evidence to support SDL's claims that these issues are now firmly behind them.
SERENDIPITY
SHAREPOINT
SHOPIFY
SILVERSTRIPE
SITECORE
STRENGTHS
Sitecore enjoys unparalleled WCM market presence, ranging across industry, regional and size segments. It appears on Gartner client shortlists more frequently than any other provider. This is a testament to its marketing execution, its go-to-market strategy and its consistent focus on WCM demands.

Sitecore expertly balances the seamless experience of its own features — as it extends further into marketing and digital commerce roles — with interoperability with third-party software and services. Sitecore's Data Exchange Framework provides a bridge for exchanging content with any external source, and even allows for exchange of data among third-party systems. Also, Sitecore's emerging cloud-versatile microservice architecture is designed to eliminate the need for custom-coded integration.

Sitecore does more than most other providers to ensure customer success. Its Sitecore Business Optimization Strategies (SBOS) — a set of best practices on processes, methodologies and tactics embedded into the partner ecosystem — guides organizations on how to exploit Sitecore's WCM capability based on their maturity and their level of aspiration. The Sitecore Experience Accelerator (SXA) provides templated layouts and components to get sites up and running quickly.
CAUTIONS
Some customer feedback reflects unexpected complexity and difficulty in exploiting some of the capabilities of the Sitecore Experience Platform in combination with Experience Database (xDB).

Some customers, partners and prospects report a lack of responsiveness when attempting to work with Sitecore directly. Application leaders wishing to interact directly with Sitecore should first establish a reliable point of contact.

Sitecore is in the process of architectural adjustments on the path toward improved interoperability and support for cloud deployment. Any changes are most likely to impact organizations with complex and heavily customized sites.
SQUARE SPACE
SQUIZ
STRENGTHS
Squiz's offering is a combination of its OSS Customer Experience Platform (CXP) and sound support and commercial backing — which amounts to a business model popular with decision makers. This combination is becoming even more important as the complexity of solutions increases, along with the need for interoperability.

Squiz displays a good understanding of the market's current and likely future dynamics, as shown by its independent software vendor partnership strategy. Its partners include Marketo and SugarCRM.

Customer feedback is complimentary about the ease of use of Squiz's CXP, its low total cost of ownership, high extensibility and strong product qualities.
CAUTIONS
Squiz's presence in North America is less than it needs to be in order to represent serious competition to other vendors in this Magic Quadrant that are making significant advances in this region and in the overall market.

Squiz has invested less heavily than its main competitors in an ecosystem of implementation partners. Decision makers should therefore ensure that sufficient program resources are available in all required regions.

Recognition of Squiz's brand is relatively low when compared with its main competitors. As a result, it is often omitted from selection processes in situations where it would be a good fit.
TEXTPATTERN
TITI WIKI CMS
TYPO3
UMBRACO
WEBGUI
WEEBLY
WORDPRESS
XOOPS
ZEN CART
Reviews are taken from Gartner's Magic Quadrant for Web Content Management 2017
HOW TO MAKE A WEBSITE
was brought to you by…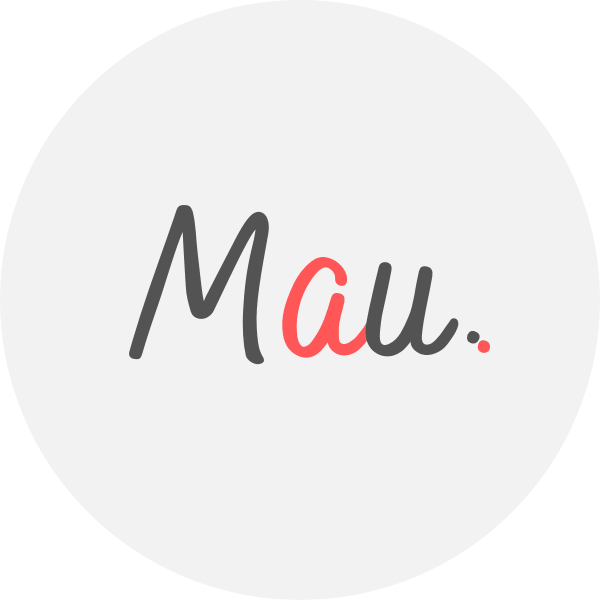 Award Winner Digital Marketer, top Linkedin Influencer, Certified Facebook / Adwords Professional, Certified SEO Consultant, StartUp Investor, Writer, Speaker. 15+ years optimising some of Australia's top brands. MAU.trains marketers via Strategy Workshops & Training Sessions inc his popular Digital Marketing Plan & Social Media Plan templates. MAU. enjoys football, latin music & hiking while teaching Digital Marketing or completing creative photography briefs and conceptual photography assignments. Subscribe to MAU.'s e-newsletter connect on LinkedIn Instagram Facebook
eDigital – Australia's "Digital Marketing" Destination
Share your opinion below 😀 ⇓