THE TOP 10 MOST POPULAR AUSTRALIAN YOUTUBE CHANNELS IN 2021 LIST
Whether you are a marketer or a Youtube creator you can boost your Youtube video views and subscribers by learning from the top best and most popular Australians on Youtube in 2021 List. The below list includes all Australian Youtubers and Aussie video creators with the most followers on Youtube. Brought to you by MAU. Senior Digital Marketing Specialist at eDigital.
Continue >> 11 to 25 Ranking list – The Most popular Australian Youtube Channels
THE TOP 10 MOST POPULAR AUSTRALIAN YOUTUBE CHANNELS IN 2021 – LIST
In a world of millions of rats racing the corporate ladder, wasting their precious time in toxic work environments and overly-competitive one-upmanship; it is encouraging to have all these creative Youtube content creators, rebellious, and courageous storytellers around the world showing us the fun, stupidity, fears and mistakes of the "modern" world and decadent society.
AUSTRALIANS LOVE FOR YOUTUBE VIDEO CONTENT – TOP REASONS
Youtube is a medium for authentic, real content. Australians are wary of content that feels forced or inauthentic; they're much more likely to listen to—and be won over by real voices and people who sound and feel like them. 7 out of 10 YouTube subscribers say they relate to YouTubers more than traditional celebrities.
Freedom of choice.  Australians can watch what they want, whenever they want—and skip everything else. This translates to a hugely important feeling: freedom. They want content that can be worked around their lives.
YouTube has democratised knowledge, providing a place where people can watch and learn just about anything they can think of i.e. "how-to" guides, etc. Youtube has become Australia's visual online help and archive of thousands of visual instruction manuals for Australians.
Living vicariously through other people's experiences. Consumers who have the desire to do anything that seems impossible to them for any economic, physical or mental reasons, can do it vicariously by following their heroes on Youtube.
THE LOCAL PULSE ON CULTURE
What can the top 10 most popular Australian Youtube channels in a country tell you about its people?
The below list could confirm the Australian obsession for online gaming (4 channels), the need for free entertainment content (4 channels) and curiosity for some novel and original content (Primitive technology).
WATCH OTHERS WATCHING
The new addition and fetish for watching others watching will continue. People are enjoying watching others watch not only online gaming but any sort of events: sports games, cooking, casino, going shopping, interviews, awards ceremonies.
LATEST TRENDS
Before you dig deeper into the most popular Australian youtube channels list, check out Ash Chang (YouTube Culture & Trends lead for APAC) insights below on how the Youtube creator archetype is evolving to meet audiences more open to a larger diversity of stories and storytellers leading the way.
WHY THE POPULAR RISE OF AUSTRALIAN YOUTUBERS?
With today's access to HD smartphones at a low cost, anyone can be a Youtuber and create video content. The most important difference that makes some few Youtubers extremely popular with their subscribers seems now to be the level of creativity and some key factors we will discuss below.
Unlike Instagram, Youtube has been offering a revenue-sharing model with its creators for years, allowing them to make money from their video views. This is a massive reason for the quality of content on Youtube and the number of viewers engaged.
However, there are only 7 Australian Youtube channels with over 10 million subscribers; falling short compared to – for example – Canada,  a similarly developed country with 17 Youtube channels with over 10 million subscribers. In fact, Australians – on Youtube – consume far more overseas video hours than from Australian creators, meaning there is still a massive opportunity to create compelling content for local audiences living in Australia.
THE  TOP 10 MOST FOLLOWED AUSTRALIAN YOUTUBE CHANNELS IN 2021
For many popular Australian YouTubers, what started as a fun side project is now a full-time gig bringing them millions of dollars.  Some of Youtube's biggest names in Australia are launching their own production companies and hiring other digital natives just like them. And they're creating an economic ecosystem that doesn't necessarily rely on Youtube's shared ad revenue.
These Australian Youtube stars are also using apps, subscription services, crowdfunding, merchandising, movies and books and licensing their content to reach audiences outside Youtube.
Australian YouTube creators with the most followers aren't just videographers; these are also creative individuals and passionate entertainers. The below famous Australian Youtubers with millions of subscribers may be changing and shaping Australian culture and can help brands influence and shift brand perception and preference.
A few of the below most popular Australian YouTubers with the most subscribers are also on our list of the Top Most Popular Australian Instagrammers.
NUMBER 10: CRICKET.COM.AU
Subscribers: 7 million
What is cricket? It is an insect related to the grasshoppers! This answer is partly right!
You may have also heard Cricket is one of the most boring games on the planet for people who apparently could not manage to skillfully play a real sport.
Whatever your take on the above, one thing is clear: Aussies do not fall asleep watching it and this popular Australian Youtube channel confirms it by the millions of views counted on their videos.
NUMBER 9: JOSHDUB
Subscribers:  8.6 million
According to JoshDub's YouTube bio, his channel is for "weird VR memes with the boys" — and clearly, it's working. The Aussie YouTuber has more than 8 million subscribers and over 1 billion combined video views.
NUMBER 8: MUSELK
Subscribers:  9.5 million
In 2014, this Geelong boy Muselk (Elliott Watkins) dropped out of university (law degree). Now he gets more than 50 million YouTube views a week and is a multi-millionaire.
Elliott became famous for playing Team Fortress 2 and Fortnite. His Youtube videos are filled with truth or dare challenges, live gameplays. Elliott has partnered with brands including Samsung, EA (Electronic Arts) and HP (Hewlett Packard) and has his own Muselk brand of merchandise.
Muselk credits his channel's popularity to knowing what young people want. He has also worked as a presenter in Disney's weekly TV show, Gamefest.
In 2017, he co-founded Click Management – a talent and brand management company for gaming and technology influencers – with his older sister.
NUMBER 7: PRIMITIVE TECHNOLOGY 
Subscribers: 10.4 million
From Robinson Crusoe almost 300 years ago to Tom Hanks in the film Cast Away, the dream of surviving alone in the wild still captures the imagination of millions.
Primitive technology is not only a madly popular Australian Youtube channel but also it has created its own genre of YouTube videos that demonstrate how to build things without any help from the modern world.
Primitive technology videos – usually less than 15 minutes – are more than just about survival skills. They will show you what could happen if you press the reset button and how advanced you could become if left to fend for yourself.
The below Primitive technology video shows a man in blue shorts – known as "The Man" – silently constructing a hut with a tiled roof and, in a flourish of ingenuity, under-floor heating.
The man in the blue shorts is John Plant, from Queensland, Australia. John started his impressive building skills when he was 11 years old, making a small hut from stone and wood in the creek behind his house. After graduating from university, John was mowing lawns for money but when he wasn't working, he would go to the bush to practise his hobby. He then began to video record his survival and building adventures.
Known for years as "The Man", John identity was revealed when he complained to Facebook that he was losing revenue as his videos were being shared without proper attribution. In his complaint, he claims to have lost out on AUD$39k from one "stolen" video alone.
"By limiting the resources to only what is available in the wild, you become more inventive," he told to BBC News. And his favourite project was a "centrifugal blower" because "no-one thought of making one from scratch before".
NUMBER 6: LACHLAN 
Subscribers: 14.6 million
Lachlan is a very popular Australian YouTuber who has been focusing on the online video game: Fortnite developed by Epic Games for some time now, but he originally got his start with Minecraft and Pokémon Go viral videos. Lachlan also won the 2020 Fortnite Pro-Am tournament in Australia with pro-gamer Fresh.
shhh… Want your new video to go viral? Click on the below image and grab our top-secret tips  ⬇️
DID YOU KNOW > YOUTUBE'S GLOBAL REVENUES TARGET NEED MORE CREATORS!
In its quarter earnings April 2021 report, Google parent company Alphabet confirmed YouTube brought in revenue of $6.01 billion in advertising revenue during the quarter — up from $4 billion from a year ago, for a growth rate of 49%. This is an acceleration over its 46% growth in Q4. It's also nearly twice the growth rate of Netflix, which reported 24% revenue growth in Q1 and expects growth to slow to 19% next quarter. If its current growth trajectory continues, YouTube will book between $29 billion and $30 billion in revenue this year. Netflix is expected to report $29.7 billion in revenue for 2021, according to Refinitiv. To keep with this growth, we estimate Youtube will continue supporting new creators with the best tools and resources to make them succeed.
NUMBER 5: HOW TO BASIC
Subscribers: 16 million
According to Wikipedia, HowToBasic is an Australian YouTube comedy channel that is part of the Fullscreen network. The creator of the videos does not speak or show his face and remains anonymous. The channel primarily features bizarre and destructive visual gags disguised as how-to tutorials. The channel first gained popularity in 2013. The channel was briefly suspended on two occasions on presumed violations of YouTube's policy on misleading content. Soon after each time, the channel was restored, and the suspensions were lifted.
NUMBER 4: CKN TOYS
Subscribers: 17 million
CKN Toys features two Melbourian brothers: Calvin and Kaison and their adventures. Their content includes videos of them reviewing toys, opening giant surprise eggs and dressing up as superheroes.
NUMBER 3: CHLOE TING
Subscribers: 18.1 million
Chloe Ting was born in Brunei in April 1986. She moved to Australia when she was 16 years old. Chloe started her YouTube channel in 2011 showing fashion and travel tips before focusing on fitness in 2017 and lately also featuring healthy food recipes. Her below viral video "Get Abs in Two Weeks" was posted in August 2019 and now has 300+ million views. Chloe gained notoriety in 2020 with her Two Week Shred Challenge on TikTok.
NUMBER 2: LAZARBEAM 
18.1 million subscribers – 6.9 billion views across all videos.
LazarBeam is a professional gamer born on the Central Coast, New South Wales, Australia in December 1994. His real name is Lanna Eacott. He started making slow-motion demolition videos in 2014 and created his YouTube channel in 2015. He began posting videos of Fortnite Battle Royale in 2018. He also produced the film Lazer Team in 2015. His sister Tannar is also a YouTuber with over one million subscribers.
Subscribers: 21.4 million
It makes sense. right? It is far cheaper and more convenient for time-poor Australian parents to let their kids be entertained by the free Bounce Patrol Youtube videos than paying a costly hot & young nanny for playing with their kids.
What's the danger for kids watching too much Bounce Patrol videos? They will never develop a taste for culturally rich music and dance from other parts of the planet.
As Ash Chang mentioned, there are encouraging signs a great diversity of Youtube content is on the way, meaning the new generation of Australian kids no longer have to watch those repetitive and tedious characters.
There are also great opportunities in Australian for content creators who can bring original stories to some of the 30% of the Australian population born overseas who do not really relate to that "Aussie" flavoured content shared by some of these top Youtube celebrities.
Continue >> 11 to 25 Ranking list – The Most popular Australian Youtube Channels
Past years top Australian Youtube channels lists >> 2020 – 2019 – 2018 – 2017 – 2016– 2015 – 2014
A quick question for you:
How much of your time and money with Youtube Marketing is actually generating benefits for your business?
Is it really worth your endless time promoting your Youtube account when you know you do not even own it?
Would you better off pivoting your marketing resources to other areas?
I see this ⛔️  MASSIVE ISSUE ⛔️  many times! Many new business owners, entrepreneurs and marketers naively think the more noise they publish on Youtube, the more likely potential customers will like their brands and buy. Does that sound like you?
That's ok.
You can always change the way you see Youtube Marketing by starting a successful Social Media Strategy.
✅  Once you have your Social Media Strategy defined, many things will make more sense and I will assure you will look at Instagram Marketing in a far different new way.
In fact, a well-crafted strategy will:
✔︎ Free up valuable time
✔︎ Make you produce far less but better quality content and
✔︎ You will get greater results as followers and customers will start noticing the benefits.
If you believe you have a creative, passionate and curious mind, I invite you to read my article about How to write a killer Social Media Strategy.
I guarantee you will start doing LinkedIn Marketing in a far more meaningful and effective way. 😀
HOW TO HIT THE 10 MILLION YOUTUBE CHANNEL SUBSCRIBERS
Relatability. People have to relate to your content in order to follow you. there are different strategies to do that. Some might include producing video stories that people are normally guilty of or know someone is guilty of so they have the "pleasure" to share.
Fun. There is a strong positive association of fun elements with the level of fans, followers and subscribers. An example is the Australian trio SketchSHE that has produced fun videos that their audience really likes.
Great branding: Popular Australian Youtube channels ensure all videos are branded via watermarking each video with logo, web address and some great cover images for both the channel and the videos thumbnails.
Content Tilt: As our friends at Content Marketing Institute call it, popular Youtube channels find a unique flavour to tell your stories. One of the most popular video by an Australian YouTuber in 2016 was the  "How to Masturbate" video by the  How to Basic channel. The channel offers a different perspective on "how to's" which you might find weird, amusing, strange, bizarre or cool.
Creativity. Most Australian channels with over one million subscribers ensure there is a creative angle not only
Collaborations with other creators. Flume music producer and Youtube channel collaborate with other popular artists for his music including artists such as Moon Holiday, Jezzabell Doran, Chet Faker, T-Shirt and others.
Surprise. Below is the second most popular video of the second most popular Australian Youtube channel ( Planet Dolan). These channels have 535 videos with 1.092 billion views in total. Most videos "surprise" people with information they might never know otherwise.
BRAND BENEFITS WHEN COLLABORATING WITH AUSTRALIAN YOUTUBE CREATORS
Youtube creators can add authentic associations to brands. When creators collaborate with brands, the result needs to feel like an authentic, organic product of that creator's channel. Successful partnerships require a shared purpose and, most importantly, a desire to create innovative content that will inherently appeal to a creator's audience.
Youtube Australian creators reach real people. There's one thing creators and brands can agree upon: Audience is everything. Much like brands, creators are constantly shaping and refining their identities to reach broad (or even niche) audiences. And both creators and brands measure engagement to determine their value and reputation, with the goal of earning and holding their audience's undivided attention.
All in one. When working with a popular youtube creator, brands get all in one: the creative concept, creative art, pre and post-production house which includes talent, shooting, coming up with ideas, editing, etc far cheaper of what it would cost doing the same with a creative agency.
Huge Reach. Brands get guaranteed thousands – if not millions – video views when working with popular Youtube creators. Making sure your brand hits your campaign objectives.
Australian Youtube creators can generate a positive social impact. Whether they're encouraging body positivity and confidence or offering their fans different perspectives and new ways to drive change, an increasing number of creators are using YouTube to spread social awareness. Why? Because online video enables creators to tell their stories to a diverse, global audience. Australian hip-hop artist L-FRESH The LION is one of 28 emerging creators to receive production funding from YouTube Creators for Change, a worldwide initiative dedicated to amplifying and multiplying the voices of creators who are using their channels to tackle difficult social issues. Through his thoughtful lyrics, L-FRESH The LION combats hate speech, xenophobia, and extremism—simply making the case for greater tolerance and empathy toward others—with uplifting, self-produced beats.
DOES VIRALITY HELP TO MAKE A YOUTUBE CHANNEL POPULAR?
One of the most interesting and well-done studies in the field of Virality is by The Ehrenberg-Bass Institute "Viral Marketing – The Science of Sharing" by Karen Nelson-Field. Some interesting insights of the study include:
Don't underinvest in distribution (reach) and over-invest in creative. It's all very well being the best guitarist in the world, but if you are playing in your bathroom, no one will ever hear you. The same goes for creating contagious video content. Most of the viral video content has paid for reach to make it super viral.
Be positive. Video content which draws a strong, positive emotional response is 30 per cent more likely to be shared than those which elicit strong negative emotions. Strong negative emotions such as anger or shock can prompt us to share, but it is a tough one to get right, as you risk alienating your consumers. Focusing on positive emotions is a much safer bet.
Forget cute cats and celebs, focus on personal triumphs and the weather. It's a myth that all you need to do to make a video go viral is stick a cute cat in it. Such creative devices are useless if your video does not elicit strong emotions from its audience. However, there are some creative devices that are highly likely to attract large amounts of sharing and are underused by marketers. One is a personal triumph, used by such ads as P&G's "Best Job" from the 2012 Olympics. However, a safer bet is science/weather/nature-oriented videos. If there is such a thing as a "sure-fire" approach to viral marketing, then these come the closest.
EXTRA OPPORTUNITIES FOR AUSTRALIAN YOUTUBE CREATORS
As recently keynoted (minute: 24:10) by  Susan Wojcicki (Youtube CEO); youtube creators have an amazing opportunity to work with the tv and film industry too. Example: Flulla youtube creator starring at Pitch Perfect two movie (2015) and now starring in his own movie "Buddy Moon" (2016) or Issa Ray Youtube creator of her Youtube channel: Awkward Black Girl who signed with HBL for the series: "Insecure". Another example is Rachel Bloom Youtube creator who successfully partners with The CW Network to launch her comedy series: "Crazy ex-girlfriend".
Youtube Australian creators should try to get involved with Youtube Red (ad-free experience) which is Youtube's channel for original series made by Youtube creators which currently is closely competing with rival similar cable shows. The creators featured on Youtube Red get a boost on their youtube subscription and watching time on their main ad-supported channels and most of these new fans are coming from users who had not watched that content before.
Continue >> 11 to 25 Ranking list – The Most popular Australian Youtube Channels
NEXT
Final tip: Are your marketing campaigns not bringing the sales you want? Would you like to stop wasting your money on ads not performing? Find how you can boost your sales today!
This article was brought to you by…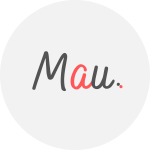 Mau is a Senior Digital Marketing Specialist with 15+ years helping clients solve their digital marketing challenges. Mau is a certified Facebook & Adwords Professional, Certified SEO Consultant and industry speaker. Mau trains marketers via Strategy Workshops & Training Sessions inc his popular Digital Marketing Plan & Social Media Plan templates. Subscribe to Mau's e-newsletter connect on LinkedIn Instagram Facebook